The weather is turning, and we're giving our jumper collection another outing. The arrival of the new season only means one thing: time to upgrade your exercise garms. If you want to overhaul your activewear wardrobe this month, look no further:
Autumn Activewear Guide: Swimwear
1. For Streamlined Swimwear: Selkie Swim Co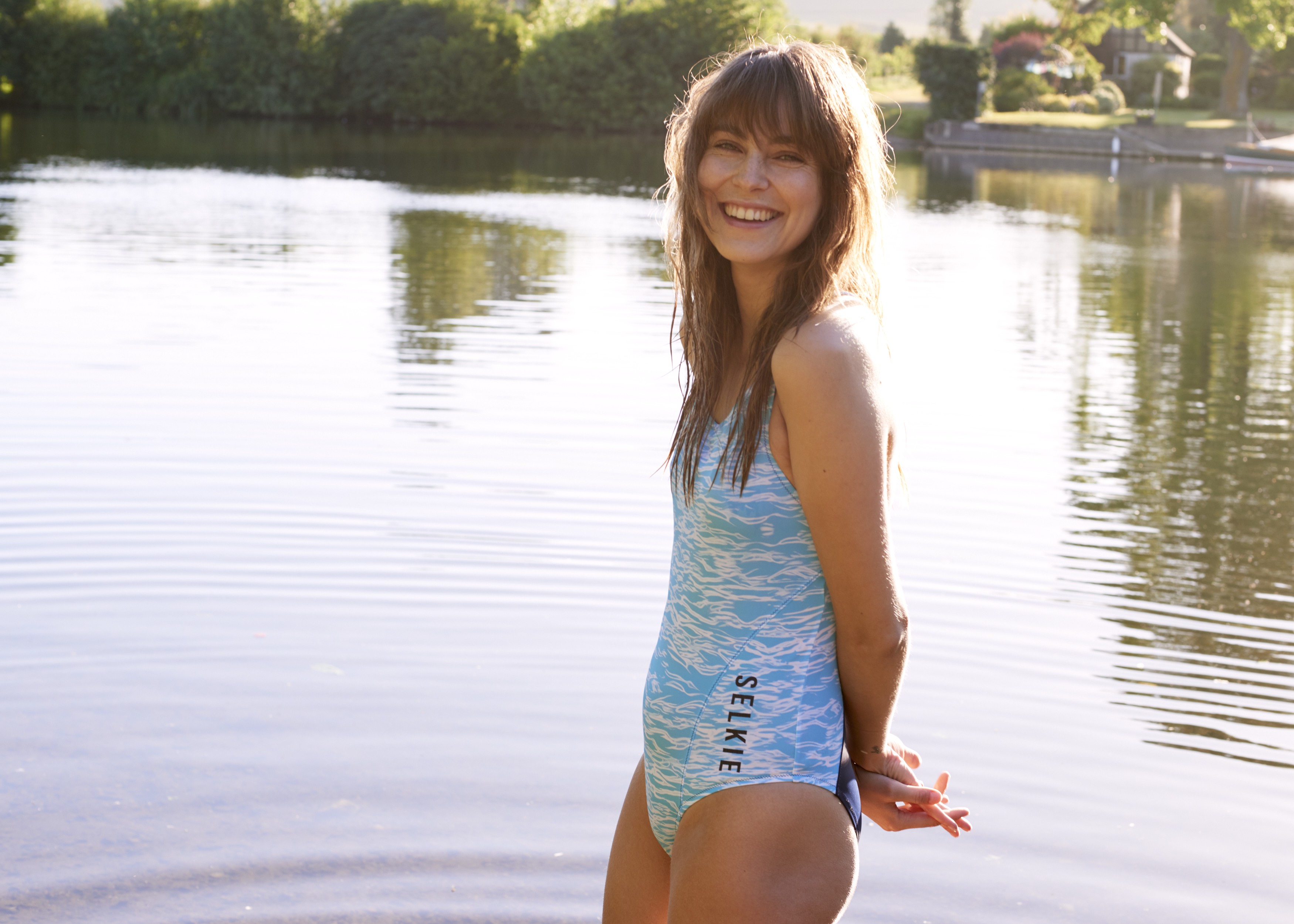 What: Bladeback Costume (£59)
The Lowdown: Selkie Swim Co's women's bladeback costume is ideal for regular swim sessions in the pool or outside. The blade back makes it the perfect shape for any stroke, and the smooth construction and side panels enhances the streamlined shape of your body.
Where: Order online 
2. For Sustainable Swimwear: Deakin and Blue 
What: Signature Swimsuit (£105)
The Lowdown: Deakin and Blue is a sustainable London swimwear brand designed for female body shape, comfort and confidence. Their signature swimsuit is flattering and feminine, designed for active use  – whether you're swimming regularly for exercise, training for a triathlon or simply looking for a good quality holiday staple.
Where: Buy online 
Autumn Activewear Guide: Leggings
3. For Printed Leggings: Ellesse Sport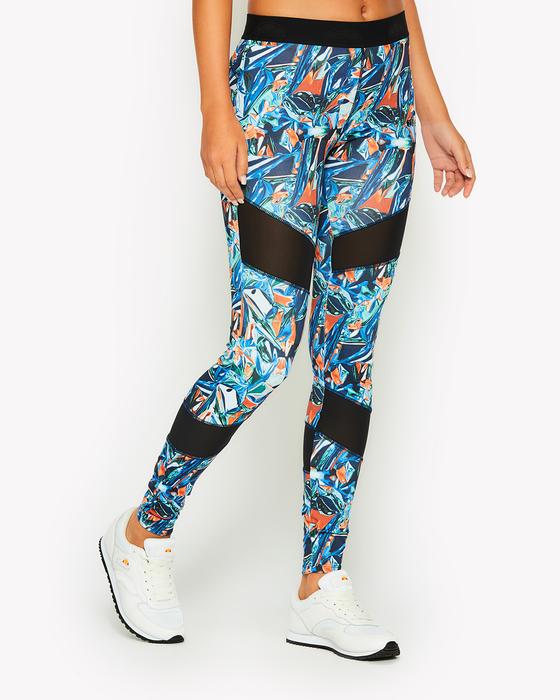 What: Glaze Leggings (£30)
The Lowdown: The Ellesse Sport glaze leggings are a perfect blend of style and functionality. Created with a moisture management finish to help keep you cool and dry while training, this classic design comes in a bright foil print with mesh panels that give added ventilation as your session heats up.
Where: Buy online 
4. For a Base Layer: Arc'teryx
What: Rho LT Boot Cut Bottom (£65)
The Lowdown: Constructed from Torrent fleece, the boot cut Rho LT is a lightweight thermal base layer bottom for lower output activities in cool temperatures. Torrent has a soft, comfortable brushed surface, while elastane fibres add stretch and hold the fit, and the articulated patterning and gusseted crotch deliver comfortable performance that moves with the body. The next-to-skin fit aids thermal efficiency and rapid moisture transfer, and the mid-calf length fits comfortably with ski, mountaineering and hiking boots.
Where: Buy online
5. For High-Waisted Leggings: Silou
What: Giselle Leggings 7/8 (£65)
The Lowdown: Flash some ankle in the new spin on the signature Giselles: this 7/8 version ends just after the calf and features the same figure-enhancing detailing, with a flat, high waistband, curved seam to rear, lines down the inner and outer lengths of the leg and a narrow, shapely fit.
Where: Buy online 
Autumn Activewear Guide: Jumpers and Jackets
6. For a Cozy Jumper: La Vostra 
What: Varley Holborn Sweat (£75)
The Lowdown: The perfect layering piece, this super soft Holborn Sweat with crewneck and embroidered front is oversized so you can just throw it on over anything that suits. An upgrade from a zipped hoody, you can go straight from the gym floor to brunch with the girls.
Where: Buy online
7. For Sporty Chic: New Balance 
What: New Balance 247 Sport Cropped Funnel (£55)
The Lowdown: Make a sporty statement against any backdrop with the women's 247 Sport Cropped Crew. Cut from structured double knit fabric, the cropped silhouette in a relaxed fit delivers modern style contrasted with the cozy cocoon turtle neck. Sure to turn heads, this winter crop top is an ideal companion to high-waisted pants.
Where: Buy online 
8. For a Sporty Collab: Kappa x K-Way
What: Kappa x K-Way Le Vrai Leon (£95)
The Lowdown: K-Way and Kappa have joined forces to create the ultimate 90s inspired collection for AW18. The Le Vrai Leon design features include oversized K-Way branding and Kappa taping details, echoing the 90s sportswear trend. The collection is available in four colourways; black, orange, white and French blue.
Where: Buy online 
Autumn Activewear Guide: Sports Bras
9. For a Wardrobe Staple: Skimmed Milk 
What: Everyday Sports Bra (£37)
The Lowdown: Skimmed Milk's Everyday Bra is what every woman needs for her kit bag. Skimmed Milk have taken the Essential Sports Bra from Summer and evolved it. With a higher neckline for increased support and coverage over the cooler months, a sturdy and secure chest-band helps to keep everything in place while you're doing high intensity training, yoga, or running.
Where: Buy online 
10. For a Flattering Fit: LDNR 
What: Trigger Sports Bra (£49.45)
The Lowdown: This sports bra has all the technical and comfort features to let you really call the shots on an exercise session. First up, it's seamless which puts chafing out of the picture, and it's anti-bacterial and deals well with sweat too. And those breathable panels are artfully arranged to flatter your physique. LDNR have also kindly added an extra inch beneath the bust to draw in the waistline.
Where: Buy online