Adam Hassanali
Adam is London Editor at About Time. Born and bred Londoner easily pleased by anything sport, food or holiday related. A self professed Crème brûlée connoisseur.
Alicia Grimshaw
Alicia is a features writer at About Time. A Northerner with a passion for eggs, brunch & HIIT, she can usually be found wearing matching prints and battling press releases. Don't ever tell her your brand is 'guilt-free'.
Iona Goulder
Iona is Culture Editor at About Time.
Claudine Levy
Claudine is Food Editor at About Time. Her love of good food started when she developed an olive brine addiction at the tender age of 7. She is proudly rehabilitated now, getting her highs from food writing and over-seasoning instead. Graduating with a First in English Literature from Bristol University, Claude's passionate about language and eating. She will try anything, just dare her.
@claudine_levy
Gemma Perlin
Gemma is Health Editor at About Time.
Angelica Malin
Angelica Malin is Founder & Editor-in-Chief of About Time Magazine. An entrepreneur with a passion for female entrepreneurship and empowerment, Angelica also hosts #TheyStartedIt podcast & is a global event moderator and keynote speaker. Get in touch: angelica@abouttimemagazine.co.uk
Patrick Courtney
Patrick has an academic background in Art History, and has worked in fancy fine art sales and luxury brand communications. He's all about travel and art. And travelling to see art. He can usually be found asking for the 'sweetest drink on the menu' and complaining Uber has taken all his money. Instagram: @patrickcourtneyldn
Suzi Malin
Suzi Malin is Art Editor at About Time. World-known portrait painter, with nine works hanging at the National Portrait Gallery, including an iconic one of Elton John, she loves nothing more than painting, discovering new artists and wandering the Southbank on weekends.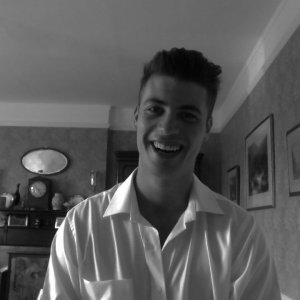 Tom Stevenson
Tom writes about bars, restaurants, men's clothing and social commentary. If there is one thing Tom knows, it's the perfect Old Fashioned. He is a qualified cocktail bartender with a diploma from the European Bartender School and a freelance mixologist.