Another week, another chance to be the very best you can be. From new fitness ideas to pamper spots in the capital, here's our top ten ways to improve your life in London this week:
1. For a Fitness Membership: FITOPIA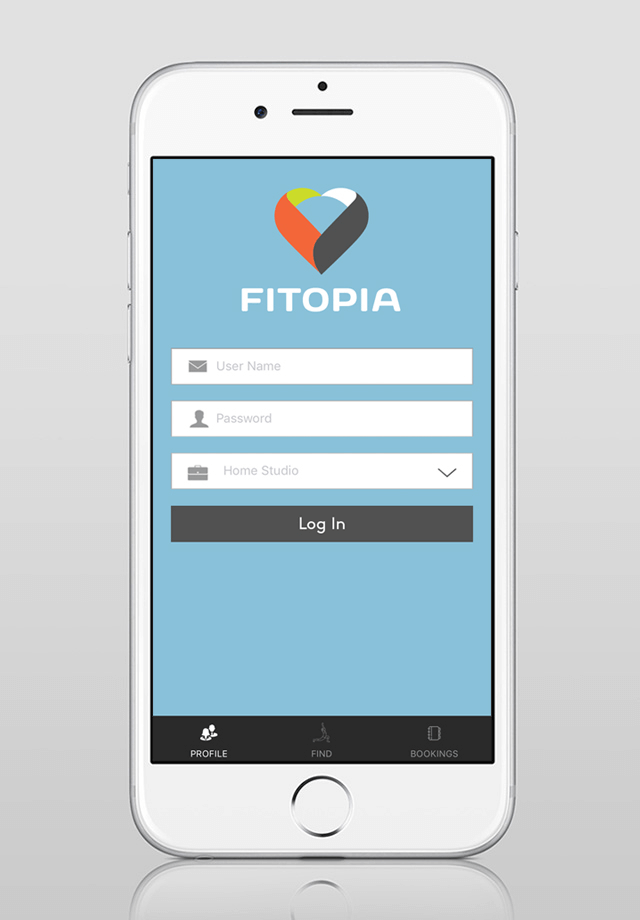 What: Looking to mix up your workout but love the personal touch and convenience of visiting your local studios? Well, FITOPIA is the ultimate fitness membership app that allows you to train at your favourite studio in South-West London (extending across the rest of London in the coming months) as well as attend up to 5 classes at external studios so you enjoy amazing variety in your workout as well as discovering more local fitness studios but still get that personal touch at your favourite studio who know you and your goals.
The Lowdown: FITOPIA is like none other – available across studios including Transition Zone, The Hot Spot Yoga, Bootcamp Pilates, Absolute Pilates, Slice Studios, Pedal Studio, Vida Pilates, Evolve 353 and many more to be announced in the coming weeks, you simply sign up to become a FITOPIA member via your favourite studio (known as your 'Home' studio) and start experiencing your new-found fitness flexibility!
Give Me More: Check out their offering here or visit one of the studios involved to find out more.
Price: Monthly memberships start from £129.00 (which works out to only £4.30 a day and includes unlimited monthly classes at Slice Studios as well as 5 additional classes that can be used at external studios on the app)
2. For a Free Blow Dry: Duck and Dry
What: In celebration of the launch of Duck & Dry's first product line launch, they are offering an August special – purchase any 3 products from their new 6-part product line at Duck & Dry and receive a complimentary blow dry worth £30 on them! We're pretty excited about their new product line; dreamt up in London and crafted in Somerset, each product is carefully formulated fusing modern science with natural active ingredients for the best results. The product line exudes their signature scent of the wild English meadows for the ultimate Duck & Dry experience. Choose from the Blow Dry in a Bottle, The Instant TLC, The Up, Up & Away Shampoo and Conditioner or their Oomph Volume Spray or the Fix Your Quiff Hairspray.
The Lowdown: Duck & Dry is the brand behind the finest blow drys and updos in London. Their blow dry bar situated on the trendy Kings Road and is known for its beautiful space, buzz and high energy. Duck & Dry's meticulous attention to detail, bright and beautiful interiors, feel­-good vibes and a buzzy atmosphere proved an instant success to celebrities and Londoners alike. Their prosecco bar and private events lounge offering make them so more than a salon, but a destination for quality hair and great time.
Give Me More: Visit the kings Road store and purchase any 3x products and receive your full wash and blow dry for free at the checkout. Remember to book your blow dry in advance on 020 3489 9370
Price: Products start from £14
3. For a Circus Workout: Acro 6 at the National Centre for Circus Arts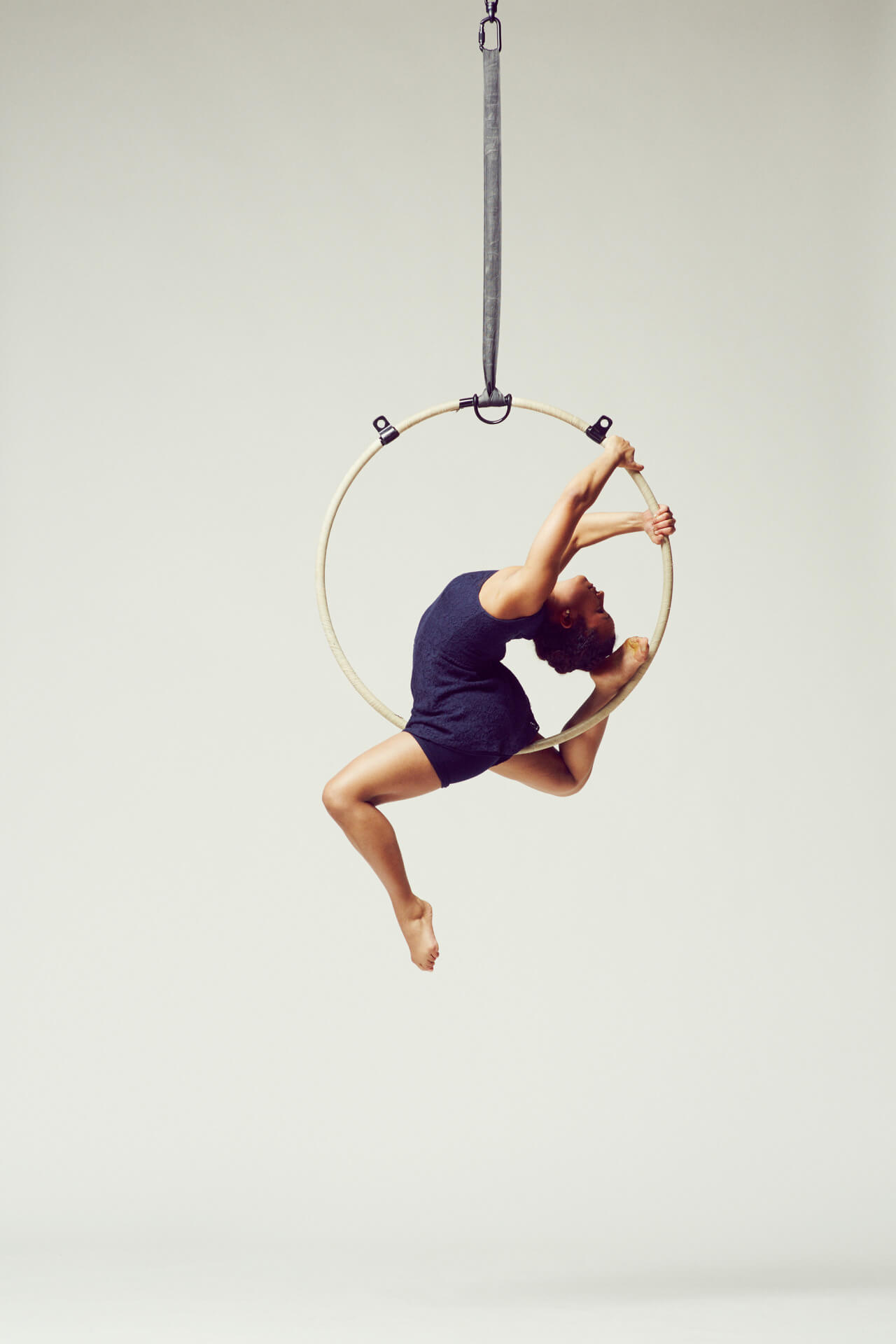 What: Ditch your desk for the ultimate lunchtime workout at the National Centre for Circus Arts, Hoxton. The new Acro 6 programme comprises of six 45-minute workouts designed to improve fitness, with High Intensity Interval Training (HIIT), functional body weight and flexibility exercises with an acrobatic focus.
The Lowdown: Acro 6 is the ultimate lunchtime workout for mind, body and soul. The 45-minute session incorporates circus skills, functional bodyweight training and much more. This six-session fitness programme is designed to improve stamina, increase strength and above all, boost body confidence. Limber up with the UK's experts in acrobatic training to enjoy an alternative workout, which will leave you feeling challenged, focused, fit and a little bit smug.
Gimme More: Celebrity fans Sadie Frost, Jason Gardiner and Lucy Mecklenburgh have all been put through their paces at the National Centre, the UK's leading circus organization which now offers Circus Experience Days, team building sessions, private parties and now a lunchtime circus fitness class.
Price: £90 for x6 classes. The course is on sale now and will start from 12 September, every Tuesday or Thursday for six weeks.
4. For a Better Morning: Aduna Moringa Superleaf Powder
What: Aduna Moringa is a 100% organic green superfood made from the naturally dried leaf of the Moringa tree, one of the most nutrient-dense plants on the planet. It is a rich source of protein (unusual for a plant), iron, vitamin A and vitamin K. It is also 31% fibre and a source of vitamin E, calcium and magnesium. It is a natural multivitamin that leaves you feeling restored, energised and able to function at your best.
The Lowdown: Aduna Moringa has a delicious green and spinachy taste. Unlike other green superfoods like chlorella and spirulina which are algaes and often found unpalatable, it is easy to incorporate moringa into your daily routine. It is packed with 6 essential vitamins and minerals, 23% plant protein, 31% fibre and contains 6 x the antioxidants of goji berries so including it in your diet is guaranteed to get you feeling and looking good. 
Give Me More: You can sprinkle onto salads; bake into savoury bread or muffins; stir into soups or sauces; shake into salad dressings and blend into juices and smoothies.
Price: Prices start from £7.99 for a 100g tub and the Moringa Superleaf Raw Energy Bars are £1.89
5. For a Facial: BIOEFFECT EGF FACIAL at Liberty
What: Relax, regenerate and combat ageing with this restorative facial treatment. Focusing on the optimal penetration of BIOEFEFCT's key ingredient; Nobel Prize winning Epidermal Growth Factor (EGF). This powerful facial treatment has been carefully designed to restore and regenerate your skin, leaving you with a glowing, healthier looking complexion.
The Lowdown: The best-selling EGF Serum is loved by beauty editors for its instant plumping effect. 
Give Me More: You will look like you've had the best night's sleep with this facial as its deeply hydrating banishing sun-parched skin.
Price: £75 for 60-minutes which is fully redeemable against BIOEFFECT products purchased on the day.
6. For a New Workout: Fitness in the Community
What: Grosvenor has launched Fitness in the Community, a series of outdoor exercise classes and running groups in Mayfair & Belgravia. The outdoor exercise classes will be led by White Room Fitness, a team of luxury fitness experts based in Belgravia. Grosvenor has also partnered with Run and Become, a family run independent specialist running shop in Belgravia, to host SW1 Runners, a free running club for the local community.
The Lowdown: The White Room Fitness classes comprise Pilates and circuit training first thing in the morning and later in the evening at Brown Hart Gardens, Mayfair and the gardens at Eccleston Place, Belgravia. SW1 Runners takes place every Tuesday lunchtime, 12.30 – 13.15 and offers a beautiful route through the streets of Belgravia for a fun, easy-paced run for all levels.
Give Me More: Participants can sign up here
Price: The classes by White Room Fitness cost £5 each and the running club by Run and Become is totally free! Just sign up beforehand.
7. For New Spa Treatments: The Landmark London
What: The Landmark London Spa & Health Club has partnered with one of Europe's leading skincare brands Germaine de Capuccini, to launch an exclusive range of high-end face and body treatments that combine natural active ingredients with cutting edge technology. Germaine de Capuccini has officially chosen The Landmark Hotel to be their flagship London spa; the hotel has recently launched a new range of Efficy facial treatments that target specific problem areas of the skin to get the best results. New treatments include intensive wrinkle and lift (80 minutes), facial contouring (80 minutes), complete revitalisation (80 minutes) and eye concentrate (50 minutes). Another popular treatment to get that supermodel glow is the Diamond Noir – another results driven facial that uses stones, crystals and minerals rich in iron and zinc. The treatment restores the skin's youthfulness, increasing luminosity, combating the signs of ageing.
The Lowdown: With one of the most advanced laboratories in the world and combining natural active ingredients with cutting edge technology, Germaine de Capuccini bring some of the most influential skin care products and professional spa therapies that the beauty industry has ever seen.
Give Me More: Guests can book a treatment by emailing Spa.healthclub@thelandmark.com or calling +44 (0) 20 7631 8010.
Price: 50 minutes treatments start at £100, 80 minutes treatments start at £150.
8. For a Natural Pick Me Up: Virtue Energy Water
What: Looking for a natural sugar-free pick me up to get you through the day? We finally have the answer, Virtue Energy Water has just launched the UK's first naturally sugar-free energy drink. The drinks contain no sugar, no calories and no sweeteners. Each can contains the same amount of natural caffeine as a cup of coffee (80mg). This energy comes from natural sources including yerba mate (the natural antioxidant powerhouse), guarana and ginseng. Time to upgrade your energy source.
The Lowdown: Virtue Energy Water recently launched in Planet Organic, As Nature Intended, Partridges, Ocado, Amazon and leading independents. Look out for the natural pick me ups in your local health store. In committing to spreading positivity, for every can sold, the brand donates 500L of clean drinking water to those in need.
Give Me More: Check out the drinks in detail here and follow the brand on Instagram and Twitter for stockist updates.
Price: The drinks retail at only £1.35 and can be bought online by the case of 24 on Amazon.co.uk.
9. For Reworking your Workout: The Louisa Drake Method
What: Are you stuck in a fitness rut? Then you need to rework your workout! Reserve a mat for a pop up session like no other at Gym Box, Covent Garden on Saturday 27th August 1-2.30pm. Hosted by fitness expert and founder of The Louisa Drake Method, the session will take you through her unique fitness-fusion approach to working out that generates a longer, leaner and strengthened physique.
The Lowdown: The Method is a shape-changer and aims to transform the way you work out for good; it boosts metabolism, burns fat and leans out muscles. An LDM session will take its participants through the most transformative elements of existing fitness disciplines, delivering seamless and choreographed transitions between resistance, conditioning, cardio and stretch.
Give Me More: Expect a dynamic workout. You'll go from floor work, to a resistance band, from a ball to the weights and then onto a barre, you'll stretch with yoga positions and strengthen with elements of Pilates. Reserve a mat at The Louisa Drake Method pop up here.
Prices: Pop up session pass £28, all participants take away a Louisa Drake Method gym tote and all equipment and hydration will be provided.
What: It's about time you stayed in a hotel in your own city! Londoners can escape from day-to-day life and treat themselves to a few hours in a luxury hotel, make use of room service, relax in the spa and enjoy a drink at the rooftop bar. This new trend offers a mini getaway in style! It's perfect for a romantic mini-break, a girls day out, family trips or even for business travellers in need of somewhere to rest for a few hours between meetings.
The Lowdown: Dayuse.com is an online booking platform, offering hotel rooms for a few hours during the day at a reduced rate. The founders set up the business in 2010 after noticing an increased demand from both leisure and business travellers who just wanted to book a room for a few hours in the  day as a base for their sightseeing, or to freshen up in between events and meetings.Already at a number of 3-5 star hotels in the UK in locations such as London, Manchester, Leeds, Edinburgh, Cardiff, Crawley and Hounslow, Dayuse.com allows travellers the chance to enjoy the 5 star hotel experience without the price-tag of an expensive overnight stay.
Give Me More: To book a daycation or check out the hotels are on offer, visit the website here
Price: Dayuse.com offers up to 75% off an overnight stay with rooms available from £35 for a few hours during the day.
And one for luck...
11. For a Workout + More: 1Rebel
What: 1Rebel are known for revolutionising London's fitness scene since their launch in 2015. With centrally located studio's, their latest innovation is based at 1Rebel's flagship studio, St Mary Axe.
The Lowdown: Partnering with Barber + Blow  to bring you a unique lifestyle and fitness concept, you will now have the chance to have an express blow-dry or gentleman's cut to fit around your work and gym schedules after your killer workout of 1Rebels signature RIDE or RESHAPE classes.
Give Me More: Setting a new benchmark for indoor cycling in London, try Rebel Ride. Burn through a highly intensive group cycling experience against a pioneering backdrop of stirring light and sound. A full body workout incorporating weights, bands and bikes from ICG's new-to-market IC range, Rebel Ride is London's ultimate indoor cycling experience.
Price: One 1Rebel Session – £20