Need a pick-me-up? We love nothing more than a bit of self-care, and it shouldn't be limited to just lazy Sundays in your PJs. Fill your week with things that make you happy, and your heart will thank you. From pampering hair treatments to perfect manicures, here's 10 ways to improve your week in London:
1. For Silky Soft Hair: Olaplex at Taylor Taylor London
What: For a spot of hair care in London, we're crushing on beautiful salon Taylor Taylor London and their an amazing Olaplex treatment. Straight from the West Coast, Taylor Taylor London is one of the first salons in the UK to be using this revolutionary treatment. The salon is stunning, the staff super friendly and the treatment just wonderful.
The Lowdown: Free from silicones and oils, Olaplex leaves your locks fuller, silkier and glossier without compromising the health of the hair, making it a revelation for hair colourists and their clients. Described as 'The Holy Grail for Hair Colour', Olaplex is an upgrade service for hair colouring, using a single active ingredient, which reconnects broken bonds that give elasticity and strength to the hair, helping the hair to become more flexible and resistant to breakage. We love.
Price: Olaplex can be used as part of a cut and colour or as a treatment with a blow dry. Prices start at £28.
Book: Online here
2. For Gel Manicures: Sorbet Salons
What: Sorbet Salons in North London are the perfect place for a spot of you time. The salon are gorgeous; a quiet spot to get the most professional treatments, amazing customer service and relaxing vibes in the leafy suburbs of Mill Hill, Crouch End, East Finchley and Muswell Hill. Sorbet Salons are South Africa's biggest salon brand with over 170 stores, and now they have their sights set on London. We dig it.
The Lowdown: Sorbet Salons offer a whole host of treatments, including great gel manicures and pedicures, facials, massages and waxing. As well as Environ and Dermalogica facials, you can get indulgent body treatments like the 'Knede for Swede' massage, all at very reasonable prices – think £30 for a full massage. Venus Freeze is their latest anti-ageing treatment, offering eye, face and neck treatments for a radiant glow.
Price: Gellish manicure from £25
Book: Online here
3. For Self-Care at Home: Missbeez
What: The Missbeez mobile app offers lifestyle services delivered to busy women – anytime, anywhere. The services are provided by self-employed professionals, so each time a service is booked, it promotes the growth of a woman's business. Self-care at home? We're listening.
The Lowdown: All of their mobile beauty therapists are certified, experienced and personally vetted by their team. Using the Missbeez mobile app, you can order a variety of beauty services like manicure, pedicure, hair removal, makeup and blow dry. All services are delivered to your home or office, anytime you want. I love having a manicure at home, it just feels like such a treat and often ends up cheaper than going to a salon!
Price: From £15
Book: Download the app here
4. For a New Workout: Metabolic London
What: London's newest and hottest fitness studio, Metabolic London in Mornington Crescent has some amazing classes to boost your week. This is the functional training studio that is taking it back to basics, their specialism is strength and HIIT training, whilst they are also launching the UK's first boutique group rowing class, set to push you past your limits.
The Lowdown: Founder Lawrence Hannah, who is an ex-premier league hockey player, trains some big names in the industry and has partnered with top athletes and PT's to take you through your paces. They will also be running 6 week transformation challenges, girls who lift classes and a female self-defence course with a world brazilian ja jitsu champion. Metabolic's launch of Meta-Row, London's very first boutique group rowing class sets them as pioneers in the fitness industry. The class is a game-changer in the market, with a one-of-its kind offering of a low impact total body cardio interval workout on the rower mixed with strength and conditioning drills.
Price: £20
Book: See the full schedule online here
5. For Painless Laser: So Me Beauty
What: Soprano ICE, the newest version of Soprano Laser is now being offered at So Me Beauty – one of our favourite London salons. So Me Beauty have two Clapham-based salons (Clapham Common and Clapham North), which are super convenient salons for your beauty needs. Your one stop beauty hub for hair colouring, cutting and styling, beauty and aesthetic treatments, So Me offers the best value for money treatments available seven days a week at their SW London salons.
The Lowdown: The Soprano hair-removal treatment is suitable for all areas of the body and all skin types (even tanned skin), with no pain and no recovery time. This multi award-winning laser hair removal system uses a diode laser that is specially designed to remove unwanted hair faster, more comfortably, and with fewer visits than ever before.
Price: From £40
Book: Online here
6. For Special Workshops: Richard Rosen at triyoga Camden
What: LA's Richard Rosen is the teacher's teacher – much loved by the world's most respected yoga teachers. Why? His ability to translate his scholarly knowledge of yoga practice into something fluid and accessible while also being into intellectually engaging. He's hosting workshops at triyoga Camden on 3rd-9th July and we seriously advise you check them out.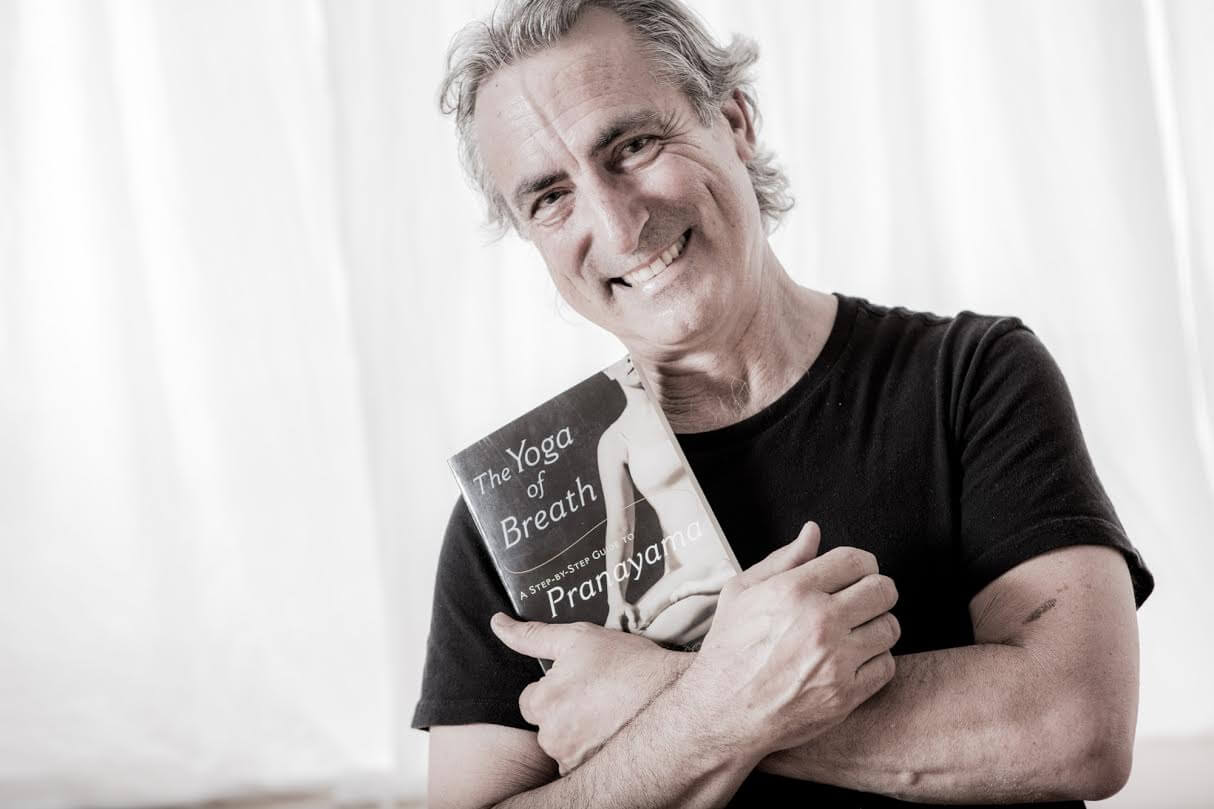 The Lowdown: Richard is the author of 5 best-selling books, and is perhaps one of the most influential teachers of our time. His special London workshops include Principles of Alignment on the 8th July, where you will learn how to apply principles of physical alignment of the standing poses. There's also Introduction to Inversions + Controversy on 8th July – during this workshops you will be taught how to safely carry out a range of inversions – and Grown-Up Backbends on the 9th July, a workshop dedicated to helping you do backbends with ease.
Price: Workshops from £40
Book: To book into Richard Rosen's workshops please call 0207 483 3344 or visit here
7. For a Wellness Break: Find Your Shangri-La
What: London's first elevated hotel Shangri-La Hotel, At The Shard is launching a new wellness programme this summer. The curated experience draws on the talents of fitness experts, mindfulness gurus and nutritionists to help guests and Londoners alike achieve a more balanced lifestyle. To launch the programme, the Shangri-La Hotel will also be hosting an expert-led summer calendar of wellness events. Over June, July and August, there's a wide range of activities such as a sunset yoga at the highest hotel pool in Western Europe with Jessica Skye, founder of Fat Buddha Yoga, wellness warrior, Michael James Wong, will be leading modern mindfulness workshops and Body by Simone will be hosting a dance class. 
The Lowdown: Renowned strength and conditioning coach, Dan Roberts, and his team are at the helm of this new wellness experience. For guests staying at the hotel, the Dan Roberts Group have created a series of in-room videos including a challenging HIIT session, a mobility workout and invigorating yoga flow. The hotel's culinary team worked with Clare Gray, dietitian and chef from the Dan Roberts Group to craft a special wellness menu featuring low sugar smoothies, energy balls and nutrient-dense dishes. Delicious stuff. 
Price: A 'Find your Shangri-La' overnight experience starts from £635 based on two people staying. The experience includes an overnight stay, a personal training session for up to two people with Dan Roberts or one of his team, a complimentary healthy breakfast and smoothie for two, complimentary tickets to the wellness events taking place during your stay and complimentary use of the hotel's leisure facilities.
Book: Book the overnight wellness experience here
8. For On-Demand Fitness: TruBe
What: In a rush? This app allows you to workout wherever, whenever – discover TruBe. This free app is changing the way we find our perfect personal trainer and keep on track with fitness goals. It's simple: download the app, select your workout, pick your PT and get fit. Choose from a range of hour‑long workouts including personal training, yoga, ballet barre and pilates.
The Lowdown: Whether it's for a one-off session or an ongoing training programme you're after, browse all available personal trainers in the local area, with reviews, pictures, and book in an instant. Train from the comfort of your own home, office or hotel. You can even access a selection of the London's finest gyms, including boxing gym Fight Zone, dance studio Danceworks and luxury health club Dolphin Square Fitness, to workout with your TruBe personal trainer.
Price: Pay as you go sessions are priced at £50 including VAT. Multi-session programmes start at £149.
Book: Download here
9. For a Fun Workout: Disco Yoga®
What: Looking for some fun with your fitness? Disco Yoga® is for all those who want fitness to be fun and uplifting. After a successful launch year in 2016, they are currently taking the UK by storm as they cruise the festivals with their unique brand of Disco Yoga®.  On July 29th, they return to the capital for a Disco Yoga Brunch at the Hoxton Hotel.  Hosted by Disco Divas Sarah Hunt and DJ Darlo, Disco Yoga® will reboot your booty and revive your spirits with yoga moves to disco grooves.
The Lowdown: Nourish your mind, tummy and soul with a generous 3 course healthy brunch. Arrive 15 minute before so you can 'Glitter Up' first then enjoy a full hour of flow style yoga to a dazzling disco soundtrack with a few special surprises! Choose from tantalising cocktails 'Boogie Bellini' and 'Moonwalk Mimosa' to refresh you and healthy yet satisfying brunch specials 'Dancing Quinoa and 'You Spinach Me Round Like a Record Baby'.  We're sure this laid back yet energizing session will bring love, light and laughter to all you pure pleasure seekers, ready to groove your way into the week ahead!
Price: Discover more here
Book: Disco Yoga Hoxton Brunch: go to Design my Night. Other events UK wide available. Please visit the website.
10. For a Spa Break: Ye Olde Bell Spa
What: Need a weekend off? Discover the new multi-million pound spa at stylish country hotel, Ye Olde Bell in Barnby Moor, which has just opened its doors. It's a real treat, with a menu of treatments using Germaine de Cappucini products, including facials, massages, wraps, exfoliation, anti-ageing and manicures and pedicures. 
The Lowdown: The Spa features ten spa experiences, indoor-outdoor, vitality pool, an extensive range of treatments and bespoke therapies, Herb Garden Brasserie, outdoor relaxation areas with alpine lodges and hair and beauty salon. The thermal area offers numerous unusual experiences – three of these have floor to ceiling windows making them feel light and airy. The heated indoor, outdoor vitality pool is at the heart of the spa featuring bubble loungers massage jet stations and reflexology station. Yes, please.
Price: Discover more online here
Book: To book, call Ye Olde Bell Hotel & Spa on 01777 705121 or email enquiries@yeoldebellspa.co.uk