Looking for some amazing Mother's Day gifts? From delicious chocolate to luxurious face cream, here's our top picks for special gifts for mum this 2017:
Mother's Day Gifts in 2017: Food
1. Superfood Chocolate: Doisy and Dam
What: Bundles of delicious superfood chocolate from Doisy & Dam
The Lowdown: Doisy & Dam have Mother's Day all wrapped up, with these special bundles containing four of their delicious chocolate bars.  The brand is famous for partnering superfoods with the highest quality organic chocolate to create the perfect indulgence; a tastier, healthier range of chocolate. Pick your favourite from the dark bundle, containing the maple, toasted rice and pink salt, maca, vanilla and cacao nibs, coconut and lumaca, goji and orange bars or opt for the milk and white selection, which includes date and Himalayan pink salt, roasted cacao nibs, quinoa, smoked tea and vanilla, lemon, poppy seed and baobab.
What We Say: This chocolate is visually pleasing, as well as a party for your tastebuds – truly, it tastes as good as it looks. Quinoa in a chocolate shouldn't work, but, somehow, it just does. A must try.
Price: £9
Buy: Online here
2. Luxury Sorbet: Simply Ice Cream
What: Luxury Champagne Sorbet from Simply Ice Cream
The Lowdown: Award-winning artisan frozen dessert maker Simply Ice Cream has created a delicious Champagne Sorbet to treat mothers everywhere. This delicately flavoured sorbet has a light texture with a hint of bubbles and a pleasantly sweet finish. It is the perfect dessert for a special occasion. Simply Ice Cream is made by a small team in Kent producing sorbets and ice cream the old fashioned way, by hand, in small batches using only locally sourced Kent ingredients (where possible), natural flavours and seasonal fruits. The ice cream is free from any syrups, mixers, additives or preservatives, offering just pure natural goodness and flavour for all the family.
What We Say: Simply Ice Cream's Luxury Champagne Sorbet is a little taste of heaven. Totally perfect treat on mother's day to really spoil your mum with something luxurious – it's nothing like others on the market, with a really delicious taste and look.
Price: £4.99
Buy: From regional farm shops, fine food stores, delicatessens, cafes, tea rooms and restaurants across Kent, Sussex, Essex, Surrey and London.
3. Perfect Tipple: The Botanist Islay Dry Gin
What: The Botanist Islay Dry Gin
The Lowdown: This fascinating, delicious gin comes from the windswept heather hills, peat bogs and Atlantic shores of the remote Scottish island of Islay. The first and only dry Isaly gin features 22 hand-foraged local botanicals which are painstakingly distilled over 17 hours with a supremely delicate skill, creating a beautifully balanced fragrant and floral gin. For the perfect Botanist G&T, fill a rocks glass with ice and pour in a 35ml measure of the Islay gin. Top with tonic and finish with a simple sprig of lemon thyme.
What We Say: A pretty sublime gin, if you ask us. There's something special about The Botanist; the taste is where you can really appreciate the long distillation process, from the cool entry followed by the pure and clear warmth on the back of the palate.
Price: £36.99
Buy: Online here
4. Artisan Chocolate: paul.a.young
What: An artisan Mother's Day chocolate collection from paul.a.young fine chocolates.
The Lowdown: Spoil mum this Mother's Day by whisking her away on a luxury taste trip across the globe with paul.a.young fine chocolates. Take off with Paul's mouth-watering Peach Bellini truffles and let the chocolates transport her to the sun-drenched state with Californian Prune and Pecan Praline. The journey continues with the heady Indian 'Golden Milk' Turmeric Tea and Sicilian Blood Orange, Basil and Honey, touching down back in Blighty with childhood memories reimagined in Rhubarb Caramel and Custard. 
What We Say: Chocolates are always a winner with anyone; these are perfect for a real treat with a seemingly never-ending array of exciting and interesting flavours. There's so many great chocolates to enjoy, but our personal favourite is the knock-out Pink Grapefruit Martini.
Buy: Online here, or visit one of Paul's shops here
5. Delicious Jams: Rosebud Preserves
What: A Gift Box Full Of Sweet Treats From Rosebud Preserves for Mother's Day (from £12.70)
The Lowdown: Treat your mum this Mothering Sunday to a Rosebud Preserves Gift Box filled with delicious award-winning products. This stylish box makes the perfect gift for special mums. Simply choose any three products from the range, includ Seville Orange Marmalade, Gooseberry & Elderflower Jam and Yorkshire Rhubarb & Ginger Jam. The company was started by Elspeth Biltoft and her founding principles, to source local produce whenever possible; to cook traditional recipes; and practice time honoured techniques, without the use of additives, preservatives or pectin; remain the same today.
What We Say: This award-winning jams, marmalade, chutneys and jellies producer has a great range of carefully produced products that are simply delicious.
Buy: Online here
6. Special Treat: Kalamata Olive Oil
What:
Kalamata
Premium Organic Extra Virgin Olive Oil, £25 for a bottle, £40 for the gift set
The Lowdown: 
Kalamata

Premium Organic Extra Virgin Olive Oil
 makes the perfect gift this Mother's Day for mums with a love for all things food.
The oil is extracted from the Koroneiki olive tree– often referred to as "The King of Olive Trees" – and is considered to produce one of the world's finest extra virgin olive oils. To ensure the most natural high quality oil, the olive groves are organically treated and naturally irrigated by underground mountain springs. The olive trees are then cultivated with care and harvested by hand each year from October to January. Here, the best olive fruits are picked and the oil is extracted using the first cold press to guarantee only the finest oil is bottled.
What We Say: The oil has a robust flavour, combining the scent of fresh grass, balancing a sweet and sour taste with reassuring fruity undertones. The high quality and low acidity of the oil also means it can be used as a cooking oil and has a higher smoking point than most extra virgin olive oils.
Mother's Day Gifts in 2017: Accessories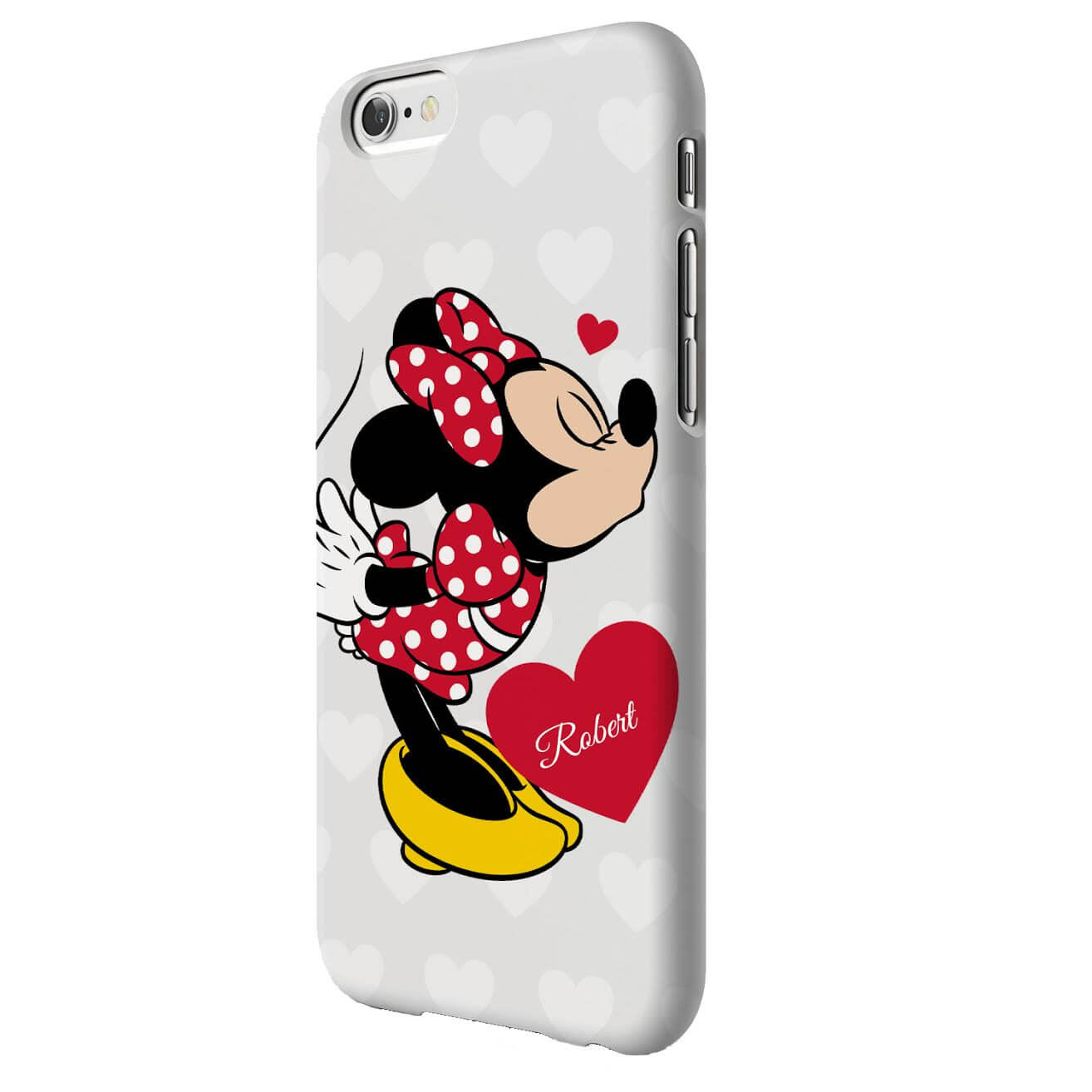 What: Personalised Minnie Mouse Mobile Phone Case
The Lowdown: Celebrate the one – or mum – you love with this classic Minnie Mouse design. With a variety of backgrounds and colours to choose from, this phone case is available to personalise with a name and message of your choice. Available for Apple and Samsung devices. Customisedbyme.com allows you to customise a whole range of Disney products, from phone cases and mugs, to cushions and towels, with your name or personalised messages.
What We Say: We're totally loving Disney's new customisable website. The range features a huge collection of bespoke designs for Disney characters, including Mickey and Minnie Mouse, Disney Princesses, Belle from Beauty and the Beast and Winnie the Pooh to name just a few.
Price: Starts from £13.99
Buy: Online here
What: TINKALINK locket phone case (from £25.95)
The Lowdown: TINKALINK was founded by a make-up artist bored of seeing the backs of models' phones which were either grubby or had a case on that didn't reflect their style or personality. Inspired by the locket necklace, these phone cases take bespoke to a whole new level. Simply pick a case, then one of their fun and colourful skins and this creates the foundations of your cover. The creativity then really gets started as you pick from an array of charms and letters to personalise your case, whilst also choosing whether you stick the charms on the skin or leave them floating inside the Perspex screen.
What We Say: This is a phone case with style, personalisation and a sense of fun all whilst being protective of the phones we can't live without. We also love the fact you could change the design every month, week or day if you would like, allowing your phone to be styled alongside your mood or outfit at the time.
Buy: Online here
3. Beautiful Accessories: Taikka Scarves
What: Taikka Geo Feathers Scarf (£40)
The Lowdown: Known for their interchangeable handbags that can be worn in a multitude of ways, TAIKKA have announced the introduction of cotton scarves to their repertoire. TAIKKA translates from Finnish as 'either/or', a concept which has become integral to the brand. Remaining true to this philosophy, these oversized scarves have been designed with versatility in mind. The Geo Feathers scarf takes its inspiration from the city of Melbourne, home to TAIKKA co-founder, Mia Jones. Centred on a bright, kaleidoscopic motif, a closer look reveals a delicate overlay of peacock feathers. This blend of graphic lines with soft, painterly strokes mimics Melbourne's contrasting skyline; a juxtaposition of urban cityscape with surf-ready waves. Crafted from 100% cotton and finished with a fringed trim.
What We Say: A versatile and fashionably 'on trend' must have accessory.  Geo Feathers' colour-block style means it can be worn to emphasise different shades to suit your outfit. Wear as a light shoulder wrap, knot at the neck or wear as a light sarong to take you effortlessly from beach to bar; this is a scarf for all seasons.
Buy: Online here
4. Personalised Stationery: Auntie Mims
What: Personalised Leaf Design Clip Board And Notepad (£20)
The Lowdown: An extra special clipboard for important notes. Perfect for those organised mums. Featuring a leafy foliage print with cheeseplant and fern leaves, the clipboard can be personalised with wording of your choice. Each clipboard comes with one of a choice of three 50 page notepads and you can chose from three designs which say:  NOTE TO SELF, take note of the note, THIS IS A LIST, make ticks happen or DO THE THING, you'll feel better.
What We Say: Beautiful designs, unique and truly special. Our 'Do the Thing' list is a real favourite in the office!
Buy: Online here
5. Personalised Notes: Paperless Post
What: Paperless Post's Personalised Notelets (10 cards x envelopes = £25)  and online cards (from free)
The Lowdown: Paperless Post, the fashion led stationery brand – has Mother's Day covered this year. Bring back the art of letter-writing, and give your mum something personal that she'll appreciate and make use of. For the most important things you have to say, nothing makes a better statement than a handwritten letter on personalised stationery. With collections from all the biggest names in fashion; Liberty, Oscar De La Renta, Crane & Co & Rifle Paper designing collections that are affordable and beautiful for any stationery geek – they make the perfect special gift this year. The only way the number one woman in your life should write 'thank you'. Paperless Post has also created a wonderful way to celebrate all the mums in life with e-cards, cards and invitations, which you can customise with your favourite photos, fonts and designs – making it easier than ever to reflect your personal style.
What We Say: We've  been a fan of their personalised stationery since we first found out about it, and with some of the beautiful Kate Spade collections, we know your mum will love it. The e-cards are a great idea for anyone with extended family- from an aunt in Australia to your best friends mum, they will feel the love this year. Stationery goals accomplished!
Buy: Online here
Mother's Day Gifts in 2017: Experiences
1. Pamper Package: Blush + Blow
What: The Ultimate Pamper Package with Blush + Blow
The Lowdown: This Mother's Day treat your mum to the ultimate pamper session at Blush + Blow Fulham where they are currently offering a blow dry, manicure and facial for just £100, worth £135. Blush + Blow is the ultimate beauty destination, founded by Bridget O'Keeffe, makeup artist, beauty blogger and entrepreneur, Bridget wanted to create a place with excellent customer service, that has great value for money with a fun, unique experience.
What We Say: There really is nowhere else you will need to go to for all your beauty, blow dry and skincare needs. The salon has such a lovely, inviting feel, with real personal touches that help you relax during your luxury treatment.
Price: Blow dry, manicure and facial for £100.
Where: Blush + Blow, 197 New King's Road, London SW6 4SR
2. Mother's Day Package: Duck & Dry
What: Duck & Dry is offering a very special Mother's Day package in the capital, with a blow dry and all the cake your heart wants. 
The Lowdown: The venues will be opening its doors for daughters to spoil their mothers on Sunday, March 26th by indulging in a day of pampering and afternoon tea from the Niche Company for £45 per person. This Mothering Sunday, treat your mum to the ultimate treat of a blow-dry, followed by afternoon tea at both Duck & Dry venues; the prestigious King's Road in Chelsea and the newly hatched Oxford Circus location in the heart of the West End.
What We Say: You'll totally fall in love with Duck & Dry – both venues are full of charm, character and style. Sit back, relax and enjoy the best blow dry of your darn life.
Price: £45 (including signature blow-dry, Niche Tea and Cakes)
Where: Available in both venues; Chelsea 335 – 337 King's Road SW3 5ES & Oxford Circus 28 Market Place W1W 8AW.
3. Mother's Day Facials: Four Seasons Hotel London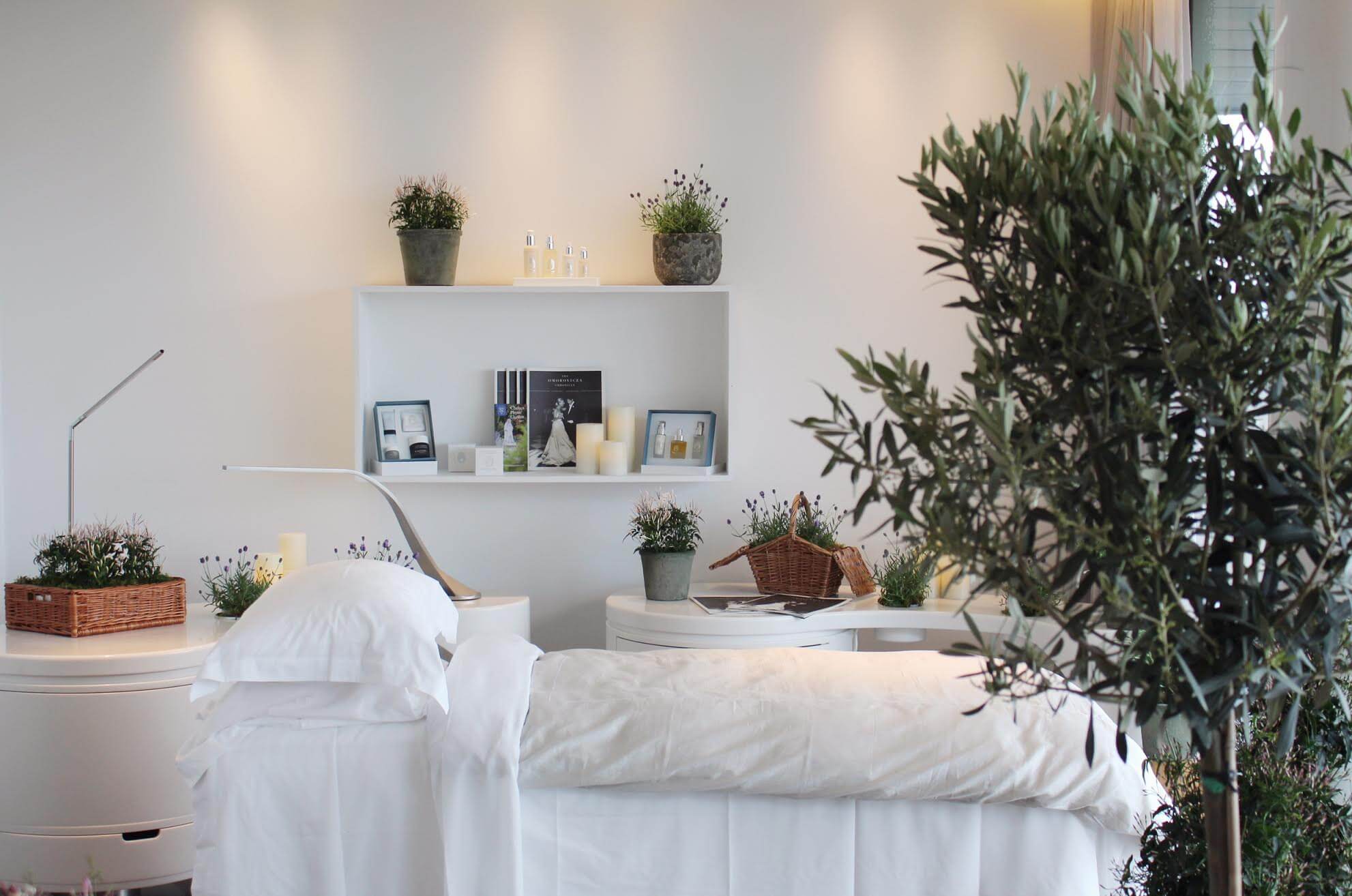 What: Treat your Mother to sky high pampering at Four Seasons Hotel London at Park Lane's Mother's Day Pop Up in collaboration with Chelsea Physic Garden and Omorovicza
The Lowdown: Popping up in the rooftop Spa at Four Seasons, Budapest skin care brand Omorovicza has joined forces with Chelsea Physic Garden to create the ultimate garden oasis complete with stunning views over London's skyline.
What We Say: Designed bespoke for the pop-up, Mum will enjoy a 30-minute Omorovicza 'Mother's Day' facial nourishing her skin with Hungarian moor mud, a rose scented gold mask, white truffle enzymes and a facial massage before relaxing in the luxury Spa which includes a Hydrotherapy Pool, Steam Room and a Sauna complete with views over Hyde Park.
Price: £50
Where: Available from 10am to 5pm daily until Sunday 2nd April, for more information, or to book, call the Spa Team on 0207 319 5480.
4. Exclusive Facial: Dr Rita Rakus
What: With Mother's Day around the corner, treat your mum to the Black Diamond HydraFacial, uniquely designed by Dr Rita Rakus.
The Idea: The facial begins with a detoxification of the skin using relaxing lymphatic drainage to reduce puffiness. This is followed by deep cleansing using botanical products and exfoliating the skin with a very gentle microdermabrasion technique in conjunction with glycolic acids to allow a more comfortable extraction of blocked pores and decongesting the treatment area. There is then an application of hyaluronic acid, antioxidants and Vitamin E, which is delivered deeply into the skin using the painless vortex infusion. Red and blue light is applied over the treatment area to target congestion and calm the skin.
What We Say: Your skin will feel deeply cleansed, refreshed and rejuvenated. There's good reason the Black Diamond HydraFacial recently won the Middle East Pool & Spa Award for 'Best Signature Facial'!
Price: From £250 per session
And one for luck…
What: Murad Retinol Youth Renewal Serum (£65)
The Lowdown: Retinol Reinvented. Murad have perfected the science of Retinol with their fast acting, breakthrough serum powered by Dr Murad's exclusive Retinol Tri-Active Technology. The potent yet gentle formula delivers quick results without irritation or downtime, visibly minimising lines and wrinkles, as well as firming and evening out the skin tone for more radiant and youthful-looking skin. 
What We Say: This serum will make a great addition to your night time beauty routine and leaves skin plump, firm and impossibly smooth. The light, silky texture doesn't overwhelm the skin and a little goes a long way.
Buy: Online here