June Health Edit: Ultimate Guide to Getting Fit in London This MonthBy Alicia Grimshaw
Disclaimer: we don't believe in "summer bodies". Women aren't seasons, you know, and we don't need to change with them. If you're looking for supplements, see post here. Social media has a lot to answer for; fitness isn't one-size-fits-all, it doesn't have to be all chia seeds and Instagram filters. There's so many ways to get fit, and we want the month ahead to be a celebration of variety, not a desperate rush towards conformity before "bikini season" hits.  
That said, there's so many fantastic new fitness classes and fresh workout ideas in the capital this month, that we couldn't help but feel that this might *just* be the summer for getting super fit in a fun, new way. Not for the beach, not for a man, not for a bikini, but for you, kids, for you. Here's our June fitness edit – let's all get sweaty and wear only lycra for the month:
High Intensity Classes 
The Lowdown: BLOK gym is the new kid on the block (see what we did there). Based in Clapton, BLOK isn't home to a tired cafe, and machines that have seen better days. In its place is industrial decor, exposed brick walls, and a cool vibe. The gym has two studios and specialises in boxing, strength and conditioning, hiit, as well as yoga, pilates and barre.
The Class: BLOK's circuit class is a full body workout. Prepare for back to basic exercises: dips, ropes, push ups and sit ups. There's three rounds, with each round lasting from 20-40 seconds. The class finishes with a range of ab exercises and short bursts of cardio; think of it as a working cool down. Set against the backdrop of grime and R&B music, sweat your way to a better body with the help of So Solid Crew and Craig David.
Where: The Tram Depot, 38-40 Upper Clapton Rd, London E5 8BQ – book here
The Lowdown: Speedflex is a resistance training gym in Bank. The system allows for a professional athlete to train alongside a beginner, as the machines respond to your force as opposed to the addition of weights. This means there is no damage to muscles and you'll experience little to no muscle soreness post session. Each session, you'll wear a heart rate monitor which allows your to track your calories and heart rate on the tv screen.
The Class: Welcome to hell. The instructors at Speedflex will push you to your limits with a range of exercises and movements using the resistances machines, combined with kettle bell swings, sprints and wall sits. Complain all you want, but it won't help – the instructors don't do whinging, although we have throw a fair few expletives at them from time to time. The team keep you on your toes with tabata training, HIIT cardio and ab exercises.
Where: Plough Court, 33 – 36 Lombard Street, City of London, EC3V 9BQ – book here
The Lowdown: Frame was founded on the belief that 'getting fit shouldn't be a chore.' They believe that keeping moving makes you not only look great, but more importantly feel great too. The gym only offer classes so you'll always have the energy of others to keep you motivated, and they work on a pay as you go basis with all types of classes under one roof.
The Class: The cardio circuits class is ideal for anyone who wants to finish the workout with a damp t-shirt. You will work through different stations for 45-minutes – burning, sweating and powering through all elements of fitness. This high-intensity metabolic conditioning class will get you feeling the burn by challenging your body to its max. Get sassy, get sweaty.
Where: Arthouse, 1 York Way, London N1C 4AS – book here
For a New Class: Transition Zone
The Lowdown: Transition Zone is more than just a gym where you come and throw a few dumbbells around. Here, they focus on three things: training, eating and recovering.  The workouts are full-body training sessions that work every major muscle group to the max, there's the recovery cafe for pre or post workout snacks, and Recovery Zone for the ultimate in muscle soothing massage.
The Class: This month sees the launch of their new heart-rate monitored class, POWER. The session is a high intensity circuit work-out, where you work out on one station for 3 rounds before moving on to the next, with equipment including the wall climbing ladder, squat rack, battle ropes and jump box – during which your heart-rate will be on a screen for you to track your progress and push yourself that extra 10%.
Where: 17 Heathmans Rd, London SW6 4TJ – book here
The Lowdown: Total Chi is as powerful as it is peaceful. London's latest yoga studio believes persistence and devotion to regular practice creates an enhanced lifestyle and develops clarity, courage and creativity to achieve personal and professional goals. The Marylebone space has been created to reflect total chi and contains two intimate studios where people of all ages, with any objective, can find a suitable class
The Class: The strong flow yoga class is by no means a few warrior poses and a downward dog throw in for good measure. The class involves strength-building exercises and intense cardio, as well as some core work and a handful of asanas to increase flexibility. For an all body workout, which is high intensity, but low impact – this class ticks all the boxes.
Where: 243 Baker St, Marylebone, London NW1 6XE – book here
Personal Training 
For an Online Trainer: The Model Method 
The Lowdown: Hollie Grant is the founder of The Model Method and owner of PilatesPT. An award winning personal trainer and experienced Pilates instructor, Hollie is passionate about encouraging women to think of their bodies not by dress size, but by their function and ability to withstand disease and illness.
What: The Model Method is a personalised online fitness and food programme combining video workouts, nutritional information, recipes and fitness testing. The Model Method is a fusion of HIIT and pilates which provides a unique combination of fat-burning cardio with strength-based Pilates exercises including squat jumps, burpees, rowing, plyometric lunges and tricep extensions
Where: Order online
For One-To-One Training: James Connolly
The Lowdown: Need help reaching your fitness goals? Tired of unmotivating gyms? Personal trainer, movement coach and nutritionist, James is fast becoming the go-to guy in central and South-West London. Having a background in semi-professional rugby, James understands the importance of balancing weight training with nutrition.
What: James understands that everyone is different, and tailors each session to your own requirements and goals. He found that over the years the more restrictions you place on a client the harder it is for them. With James, its not just a quick fix; it's more of a lifestyle overhaul. His programmes help you with both training and tips for healthy eating. Sessions are available from Le Meridien Hotel in Piccadilly Monday-Friday. However, if home training sessions are more suited to you, James also offers home visits.
Where: 21 Piccadilly, London W1J 0BH
For Mobile Personal Training: Motivate PT
The Lowdown: Racing to a workout before or after work, at peak times, was not exactly relaxing. Trying to pop out unnoticed during lunch, was also not a fun game to play with the boss. It was on one of these high-pressure gym outings, that the guys at Motivate PT decided it was time to help create a solution, because everyone should have the time to look after their body, no matter how busy life is. And so the mantra was born: Train Anywhere, Anytime.
What: Motivate PT have scouted the UK's leading personal trainers to bring the workout directly to homes, gardens and offices. Sessions are varied and full of energy – the team not only helps you reach your weight loss goal quickly but importantly, that you successfully maintain your new weight over the long term. Your personal trainer will also create a tailored nutritional plan based upon your lifestyle and preferences.
Where: Book here
For Private and Studio Sessions: The Louisa Drake Method
The Lowdown: Louisa Drake is a fitness expert and founder and creator of The Louisa Drake Method, a unique fitness-fusion approach to working out that specialises in creating a longer, leaner and strengthened physique. The method was created by drawing upon her illustrious industry experience and a deep understanding of women's bodies and how they can transform through exercise.
What: An LDM session will take you through the most transformative elements of existing fitness disciplines, delivering seamless and choreographed transitions between resistance, conditioning, cardio and stretch. Expect a dynamic workout. You'll go from floor work, to a resistance band, from a ball to the weights and then onto a barre, you'll stretch with yoga positions and strengthen with elements of Pilates.
Where: Attend newly launched monthly LDM Pop Up Studio Sessions across London. The Method can be accessed in your own home, by booking an LDM Private Session. Book here. 
For Getting Your Pals Involved: WeTrain
The Lowdown: WeTrain wants to change some of the ways people socialise, challenging the notion of just having to go out for drinks with friends. Imagine if you could have all the benefits of having a personal trainer, with the social element of a group session, and for a much more affordable price – well now you can. By giving you an easy way to get your crew together, WeTrain makes makes exercising easy, fun and entertaining, giving everyone more than just a workout.
What: WeTrain is a new website and app that connects you and your friends to personal trainers, encouraging them to socialise while exercising. Whether it's high intensity exercise such as HIIT, crossfit and dance or lower impact exercise such as yoga or pilates and many more, WeTrain enables you to organise small group personal training sessions with fitness instructors and coaches of your choice, at a time and place that suits you.
Where: Launching 24th June. Sign up here.
For a Fitness Concierge Service: Well Aware
The Lowdown: Well Aware is London's first health and wellness concierge service. In short, they provide time-saving health, fitness and wellbeing solutions on demand for their clients, at convenient locations across London. For example, if you wanted to lose weight, they would source the right trainer for you and get you on a bespoke nutrition plan to ensure that this is a healthy and sustainable lifestyle change rather than a quick fix.
What: Well Aware have teamed up with leading PT Georgie Spurling to create the Long and Lean workout series. The first installment, a 20 minute, full body workout using a resistance band is available to buy online. Designed for those occasions when life takes over and you might have to skip the gym or miss your exercise class, this workout can be done in the comfort of your own home.
Where: Order online.
Health and Fitness Retreats 
The Lowdown: Leading health and fitness resort, The BodyHoliday, is located on the North West Coast of the Caribbean island of St. Lucia. Renowned for its unique approach to health and wellbeing, the all-inclusive resort offers an extensive programme of classes and activities throughout the year, including yoga, dance and fitness. Health and fitness is a key part of The BodyHoliday's philosophy. Whether you're a fitness fanatic or devoted Yogi, there's something for everyone.
What: June is dedicated to dance with 19 daytime dance-fitness classes per week to encourage people to dance for fun and fitness, including Zumba, Disco Aerobics, Street Dance, Foxtrot, Dance Step, Hip Hop, Aqua Dance, Jive, Salsa, Argentine Tango, Merengue, Latin Aerobics and Cha Cha Cha. Jive June will also feature three themed dance evenings including Latin Night, Step by Step Dance Party and Rock 'n' Roll night.
Price: The BodyHoliday rates for 2016 start from £328 per person per night, based on double occupancy.
Where: St. Lucia. Book here 
The Lowdown: Renowned for transformative fitness holidays in wild and stunning locations, Wildfitness returns to Crete this year. With food and nutrition always at its heart, this year Wildfitness Crete will embrace a "Taste of the Gods" theme. The Taste of the Gods are a range of nourishing and nutritious Mediterranean dishes lovingly prepared with ingredients that have been foraged or are locally sourced from the surrounding countryside. Food is plentiful and will be everything the body needs post-wild movement sessions to feel satiated, energised and lean.
What: The week-long retreat is based in a magical mountain hamlet in western Crete called Milia. Stay in an authentic monks settlement that blends with the environment. The schedule is packed with workshops, key skills classes and adventurous training that takes place in the stunning surrounding area, which includes gorges and peaks; old gnarled olive groves, and little churches.  A short distance away you can also explore beaches, swim in turquoise waters and venture into the hot raw wilderness of Crete.
Price: Wildfitness retreats in Crete are week long and take place on 04 and 11 June, 17 and 24 September 2016 and costs £2,400pp on a FB basis (flights not included).  There is a 10% discount on all 2016 Crete retreats, booked before 30 June.
Where: Milia, Crete. Book here
For Health and Fitness: Fresh Perception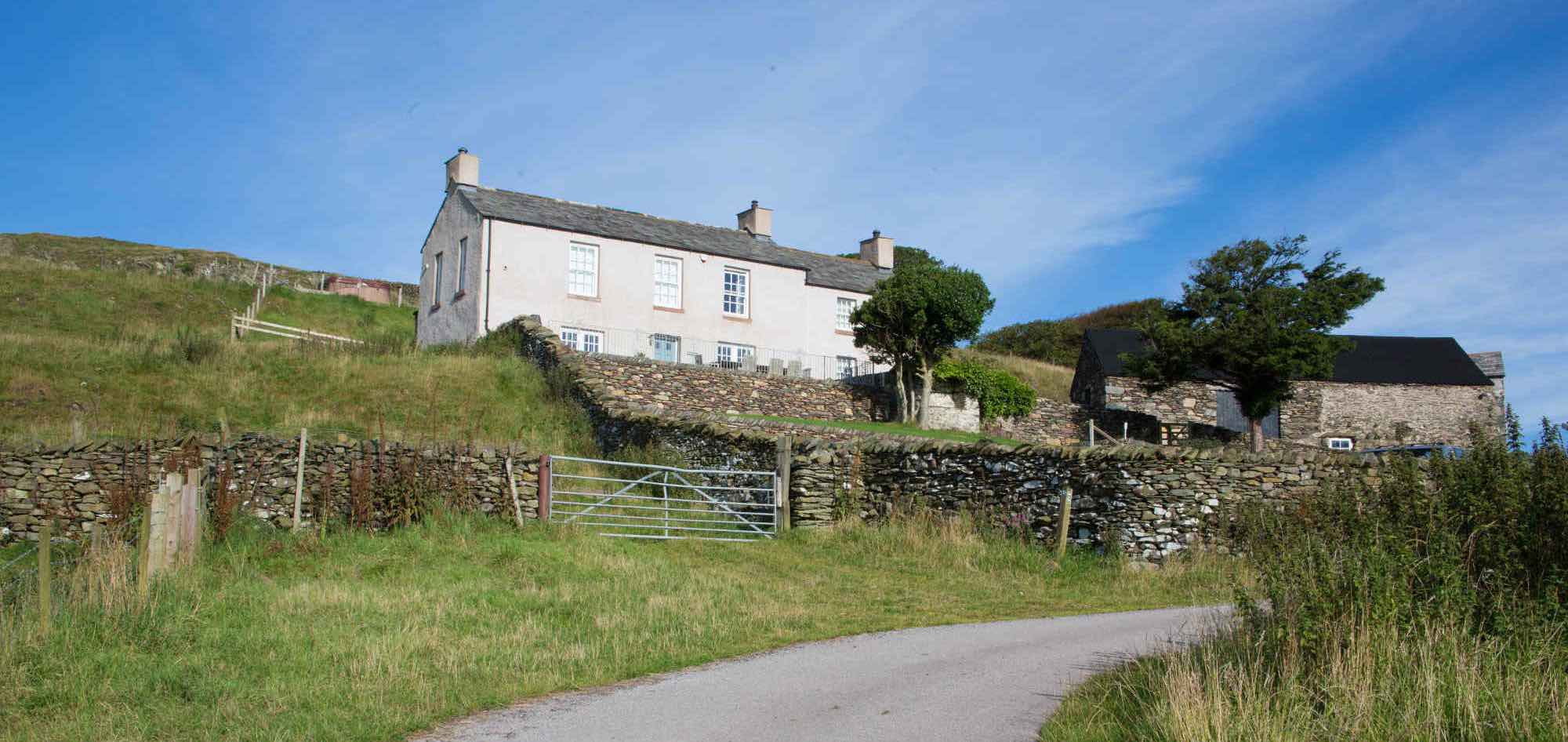 The Lowdown: Fresh Perception offers luxury mindfulness-based health and wellbeing retreats. Each retreat has a different theme and explores a different part of the Lake District. The retreat takes place at High Lowscales Farm, a traditional Georgian farmhouse set in 17 acres of beautiful Cumbrian rolling countryside situated in the south-western part of the Lake District.
What: The summer retreat focuses on fitness, yoga and adventure. This fun-filled health and wellness week will take your fitness and well-being to a new level by blending the perfect mix of outdoor activities with yoga and mindfulness practices. Throughout the week you will take part in a variety of different yoga classes, meditation sessions, and a hike to the summit of Black Combe mountain.
Price: £545 (3 nights Inc) or £1245 (7 nights) but current wellbeing awareness sale down to £400 and £935
Where: High Lowscales Farm, Millom, Cumbria Lake District. Book here 
For Fitness and Water Activities: Stand Up Paddle Board Break 
Photo Credit: Ben Rowe / Kirstin Prisk 
The Lowdown: Tresco is a luxurious privately owned island 30 miles off the coast of Cornwall, excusable by plane and boat. An island of exceptional natural beauty with unspoilt sandy beaches, subtropical gardens and a range of luxury accommodation options. The island offers fantastic breaks for those who wish to get a little more from their stay, including their stand up paddle board break.
What: Whether you're a Stand Up Paddleboard veteran or have never stood on a board in your life, this break will encourage you to get out on the water and explore Tresco's beautiful and relaxing environment in this most unique of ways. Enjoy seashore SUP Safaris around Tresco's stunning and varied coastline as well as SUP yoga lead by Lucy Aldridge.
Price: £995 per person. To book, please call the Island Office on +44 (0)1720 422849 or email contactus@tresco.co.uk
Where: Tresco, Isles of Scilly
The Lowdown: Yacht + Yoga holidays are about sailing, taking time to enjoy the sea and having the space, both mentally and physically, to practice yoga. The schedule includes; yoga twice a day while sailing around the exclusive La Maddalena Archipelago in Sardinia, a natural park with some of Italy's best and most secluded beaches. Navigating on a luxurious catamaran, Yacht + Yoga holidays marry the fun of having Caribbean-like waters as your personal 24-hour pool with mindfulness and yoga.
What: At Yacht + Yoga, start the day with a 30-minute gentle flow yoga session in the morning to wake up (not too early, don't worry- you are on holiday after all!). After a healthy breakfast on deck, Yacht + Yoga sets sail for the islands, where you can snorkel, swim, dive, go for a hike on the rugged coast or just soak up the sun. After a day of spotting dolphins, sunbathing and relaxing, you can enjoy a nice little beach for the blissful experience of yoga at sunset. Dinner is served on board or enjoyed on land in local Italian restaurants.
Price: £1,499 per person for 7 nights accommodation in double sized bed cabins on a sharing basis. To book email book@yachtandyoga.com.
Where: Sardinia
Activewear and Accessories 
What: Sundried Ruinette Tights (£75)
The Lowdown: Sundried was founded by Daniel Puddick a personal trainer, triathlete and father who wanted to create a brand that his children would be proud to be associated with in 15 years time. The brand ethics have been at the forefront of the business, with all products made in Portugal with European fabrics. The brand are big on low carbon and ethical production; each garment comes with a unique, which will show the journey of garment, along with a donation to Water for Kids.
Where: Order online 
What: Sweatshirt – Soft Grey (£89)
The Lowdown: Asquith is a brand that always uses sustainable and eco-friendly fabrics. Inspired by travel and colour, their current SS16 collection is a nod to the upcoming Rio Olympics. Each Asquith piece is designed with flexibility in mind, not just in terms of helping yogis get into their best pose, but also allowing them to hop off their mat and head off on the school run, to a casual meeting or, if you're lucky, to the beach.
Where: Order here 
What: Animal Cathy Cross (£30)
The Lowdown: Animal Active are believers that we all belong outdoors, living a life of freedom, unconstrained by the modern rush. Animal Active creates an effortless fusion between mind, body and soul. Be ready to embrace opportunity, prepared for the unpredictable rhythms of nature. Discover your own tempo with their new collection, full of bold colours and cool prints.
Where: Order here 
What: Geometric Sports Bra Crop Top (£18)
The Lowdown: Marie Meili's activewear is a vibrant collection of sports bras and pants, which are packed with neon colours and bold prints to give you the ultimate gym motivation. Fashion meets function with Marie Meili's range of soft to touch, light and breathable activewear.
Where: Order online 
For Activewear: The North Face
What: Pulse Tights (£50)
The Lowdown: You could say The North Face are the daddy of outdoor and activewear. They have clothing for every sporting occasion – from pounding the pavements to a mountain trek; The North Face has you covered. They use the finest fabrics, and create versatile pieces that will have you staying in your gym wear, even when you're not on the treadmill.
Where: Order here 
What: Plantronics BackBeat FIT (£72)
The Lowdown: Plantronics BackBeat FIT have been created specially for active exercising. They are designed to be comfortable and stable, with weather-proof nano-coating for extra protection from sweating. Its soft-but-strong, flexible headband and in-ear stabilizers ensure a snug, stable fit that is comfortable, no matter how active you get. BackBeat FIT headphones built-in microphone allows you to take and make occasional phone calls without having to touch your mobile device. Easy-to-access on-ear controls lets you control music with the touch of a finger.
Where: Buy here 
Food 
What: Peanut Butter (£2.29)
The Lowdown: High in protein, packed full of vitamin E and magnesium and bursting with natural energy, the nut butters from Pip & Nut are the ultimate super snack to grab and go this summer. The delicious Peanut Butter, Almond Butter and Coconut Almond Butter come in handy, squeezable on-the-go packs, perfectly portioned for a portable pick me up.
Where: Sainsbury's, Ocado and Holland & Barrett as well as a range of independents.
For a Water Alternative: CocoPro
What: CocoPro coconut water (£2.75)
The Lowdown: CocoPro combines Pure Coconut Water with Whey Protein Isolate making it the ideal recipe to help you stay hydrated post workout. CocoPro contains all the electrolytes, minerals and protein that you need to keep your body and mind performing well whether taking a yoga class, recovering from a 10k run or simply feeling low on energy during the day.
Where: Ocado and Muscle Food
For a Morning Beverage: Indigo Herbs 
What: Rise & Shine (£3.99 for 50g)
The Lowdown: Rise and Shine Loose Herbal Tea blends together zingy ginger and peppermint, brain boosting rosemary and ginkgo, with subtle undertones of herby calendula and nettle to produce an uplifting and refreshing morning cup of tea. Made with 100% pure botanical ingredients, Indigo's loose leaf herbal tea blend delivers a premium taste and leaves you feeling ready for the day ahead. 
Where: Buy here 
For Vegan Protein: The WelleCo
What: Super Elixir Nourishing Protein Vanilla (£48)
The Lowdown: The WelleCo Super Elixir Nourishing Protein Vanilla is a natural alternative to bulky whey-based proteins. The protein is both organic and vegan-friendly, containing plant-based ingredients such as peas, dandelions, pomegranates and sprouted brown rice.This formula goes beyond the traditional benefits of a protein. The unique blend of plant extracts with all 9 essential amino acids, B vitamins and fibres work to balance blood sugar levels, promote a healthy metabolism, repair damaged tissues, fight stress and help you feel full for longer.
Where: Buy here 
For Your Superfood Dose: proto-col 
What: Superfood powder (£8.95)
The Lowdown: proto-col green magic provides you with the equivalent of 7 servings of fruit and vegetables in one teaspoon. The revolutionary powder features an organic blend of 16 of the planet's most nutrient dense foods, including two of the highest sources of protein, Spirulina and Chlorella, as well as cholesterol fighting Lecithin.
Where: Order online 
For Food Preparation: Nutri Ninja 
What: Nutri Ninja with Auto-iQ (£89.99)
The Lowdown: With products from the Nutri Ninja range, you can sip on a cool, delicious drink just seconds after preparation. Not only will you enjoy all of the vibrant flavours of your favourite fruits, vegetables, nuts or seeds, but you retain all of the goodess you put in. With the press of one button, Auto-iQ does the work for you thanks to the unique technology from Ninja. The unique design of the Pro Extractor blades create unique pulse and pause patterns to extract all of the nutrients you put in, leave no item unblended and even cut through ice for a refreshing serve.
Where: Buy here 
What: Peanut, Pecan & Walnut 3 Nut Butter (£2.80)
The Lowdown: Whole Earth's new Peanut, Pecan & Walnut 3 Nut Butter spread offers a unique combination of nut flavours: a smooth blend of pecans and peanuts has been combined with crunchy walnut pieces to deliver naturally nutritious benefits.
Where: Asda
For a Sugar-Free Drink: Ugly Drinks 
What: Grapefruit & Pineapple (99p)
The Lowdown: The team at Ugly Drinks are sugar-free wizards. As each drink is made with sparkling water infused with natural fruit flavours, you'll find no sugar, no sweeteners, no calories and nothing artificial. Their Grapefruit & Pineapple flavour tastes like a tropical rainstorm, and their Lemon & Lime flavour is a bloomin' fantastic.
Where: Selfridges, Whole Foods, Planet Organic, As Nature Intended, Vital Ingredient and leading independents.
What: Asda Sports Nutrition Protein Bar Cookies and Cream Flavour (£1.25)
The Lowdown: Asda has introduced a unique Sports Nutrition range, which includes protein powder with 100% whey protein concentrate and whey protein isolate. Fuel your performance and workouts with the snack range of ready made protein shakes and snack bars.
Where: Asda or buy online