Father's Day is fast approaching (21st June). In need of some gift inspiration? Here's our latest gift guide featuring all the best Father's Day gifts for dads this year: 
What: Beans Coffee Club (start from £11.99)
The Lowdown: Bean Coffee Club is the perfect treat for any coffee-loving dad this Father's Day. This online subscription coffee service offers over 150 different types of coffee from some of the UK's top award-winning coffee roasters. Simply choose a one-off gift or a 3, 6, 12-month subscription package. After receiving his gift voucher, all dad needs to do is visit the Beans Coffee Club website and select his tailored personal roasting preference. He can then look forward to a bag of freshly roasted coffee each month. 
Where to Buy: Beans Coffee Club
What: Saunders & Long The Long Weekender (£26.00)
The Lowdown: Saunders & Long is a London-based premium skin and hair care brand that marries mastery with luxury and style. Its hero product is The Long Weekender, a revolutionary 5-in-1 industry first that combines convenience with efficacy for busy dads on the go. The formulated grooming product contains five key elements – shampoo, conditioner, body wash, shaving cream and hair grooming cream. It's gentle on the skin and hair and each element is designed to soothe, cleanse and moisturise to keep your body feeling fresh and nourished. 
Where to Buy: Saunders & Long
What: Tracklements 9-Jar Mini Gift Set (£5.80)
The Lowdown: Give the gift of a gourmet treat for the foodie dads this Father's Day. The 9-Jar Gift Set by Tracklements is an adventurous selection of condiments to complement any meal. Tease dad's taste buds with Sticky Fig Relish, Apricot & Ginger Chutney, Strong Horseradish Cream and a delicious Cranberry and Port & Orange Sauce. Other exciting pots include a classic Original Onion Marmalade, Fresh Chilli Jam and a variety of Mustards (Robust Wholegrain, Smooth Dijon and Strong English). 
Where to Buy: Food delis and farm shops nationwide as well as Tracklements
What: The Botanical Boys and Wardian London Kilner Jar Kit (£28.00)
The Lowdown: The Botanical Boys and Wardian London terrarium kit is a fun gift for green-fingered dads who are keen to try a unique gardening venture. As part of the gift, the two brands are offering an exclusive 'at home' terrarium masterclass on 22nd June at 6pm via Zoom. Tickets are complimentary so dads can easily learn how to put their terrarium together. The kits need to be purchased a minimum of seven days before the masterclass to allow for delivery. Each one comes with a glass vessel and all the necessary plant material to set it up. 
Where to Buy: Botanical Boys. Visit Wardian London to sign up to the complimentary terrarium masterclass on 22nd June. 
What: Eono by Amazon Essentials Adjustable Trekking Poles (£29.99)
The Lowdown: If your dad enjoys the outdoors then he will love these adjustable trekking poles by Eono Amazon Essentials. Designed with supreme comfort in mind, they come with an anti-Slip Grip which can absorb sweat, adjust to the hands and keep them cool and dry during long-distance hikes. Each pole has an adjustable wrist strap which is air ventilated and padded to provide maximum comfort all day. The length can be adjusted easily with fliplock technology and the aerospace-grade aluminium can handle steep rocky terrain and heavy loads. 
Where to Buy: Amazon
What: Orrsum Rainbow Socks (£10.00)
The Lowdown: Light up Father's Day with a three-pack of rainbow socks by Orrsum. These are not just any old socks, however. All proceeds (not just the profits) from the sale of this colourful footwear will be donated to the NHS and fundraise £20,000. Fun, affordable and cosy, these socks make a heart-warming gift that gives back in more ways than one. 
Where to Buy: Orrsum 
What: The Cookaway Recipe Box 
The Lowdown: Brand new recipe box The Cookaway is causing a stir with its delicious selection of recipes – and it's perfect for a Father's Day meal at home. The Cookaway specialises in a range of different classic cuisines, including Indian, Japanese, Spanish, Italian and healthy so there's something for everyone to enjoy. The team takes care to ensure that each ingredient in the box is fresh and top quality so you can expect a delicious meal every time. Simply choose a menu that your dad will love and add a personalised message before it gets delivered. If you can't be with them in person then you can arrange a virtual dinner party via Zoom. 
Where to Buy: The Cookaway 
What: Prezzybox Personalised Sports Logo Flask (£19.99)
The Lowdown: The Personalised Sports Logo Flask by Prezzybox is the perfect gift for sports-loving dads wanting to stay hydrated. The flask can hold up to 500ml and keep cold drinks cold for 24 hours and hot drinks hot for 12 hours. To make it that extra bit special, you can add a personal touch by choosing from 8 different colours, including his name and his favourite sports logo (basketball, golf, badminton, cycling, football, fishing, baseball, rugby, boxing, tennis, hockey and netball). 
Where to Buy: Prezzybox 
What: Twelve South AirFly Pro (£49.99)
The Lowdown: Bluetooth earbuds and headphones are a growing trend but there are still some situations where only wired headphones jacks are available. If your dad is a travel lover and owns a pair of Bluetooth headphones then the AirFly Pro Bluetooth adapter by Twelve South is exactly what he needs. This nifty little gadget allows up to two users to easily connect their wireless headphones. It can be used for in-flight entertainment, at the gym and even with the stereo system of an older car. 
Where to Buy: Amazon and Apple 
What: Lyme Bay Winery Traditional Mead (£9.50)
The Lowdown: One of our favourite Father's Day gifts for the drinks connoisseur is a bottle of Traditional Mead from Lyme Bay Winery. Mead is quite possibly the oldest alcoholic beverage in the world. Fermented from honey, this ancient drink has been found in Chinese pottery vessels dating back from 7000 B.C.E, outdating even beer and wine. This year, mead has had something of a revival and Lyme Bay Winery's Traditional Mead is the perfect bottle to whet your palate. Sweet and full-flavoured, this mead has tantalising notes of rich honey and a mouthwatering honeycomb finish. Enjoy it as a delicious accompaniment to casseroles and strong cheeses. 
Where to Buy: Lyme Bay Winery Use the code ABOUTTIME10 and get 10% off the Traditional Mead from now until the end of June. 
What: Philips On-Ear Wireless Bluetooth Headphones (£35.00)
The Lowdown: Philips On-Ear Wireless Bluetooth Headphones make a comfortable and stylish gift for dads looking to up their music listening experience. They come with a foldable design so you can stash them away easily when you're out and about. When fully charged, they have 15 hours of battery life and the built-in microphone allows you to make calls hands-free. The on-ear buttons also give you complete control so you won't need your phone to skip tracks. 
Where to Buy: ao.com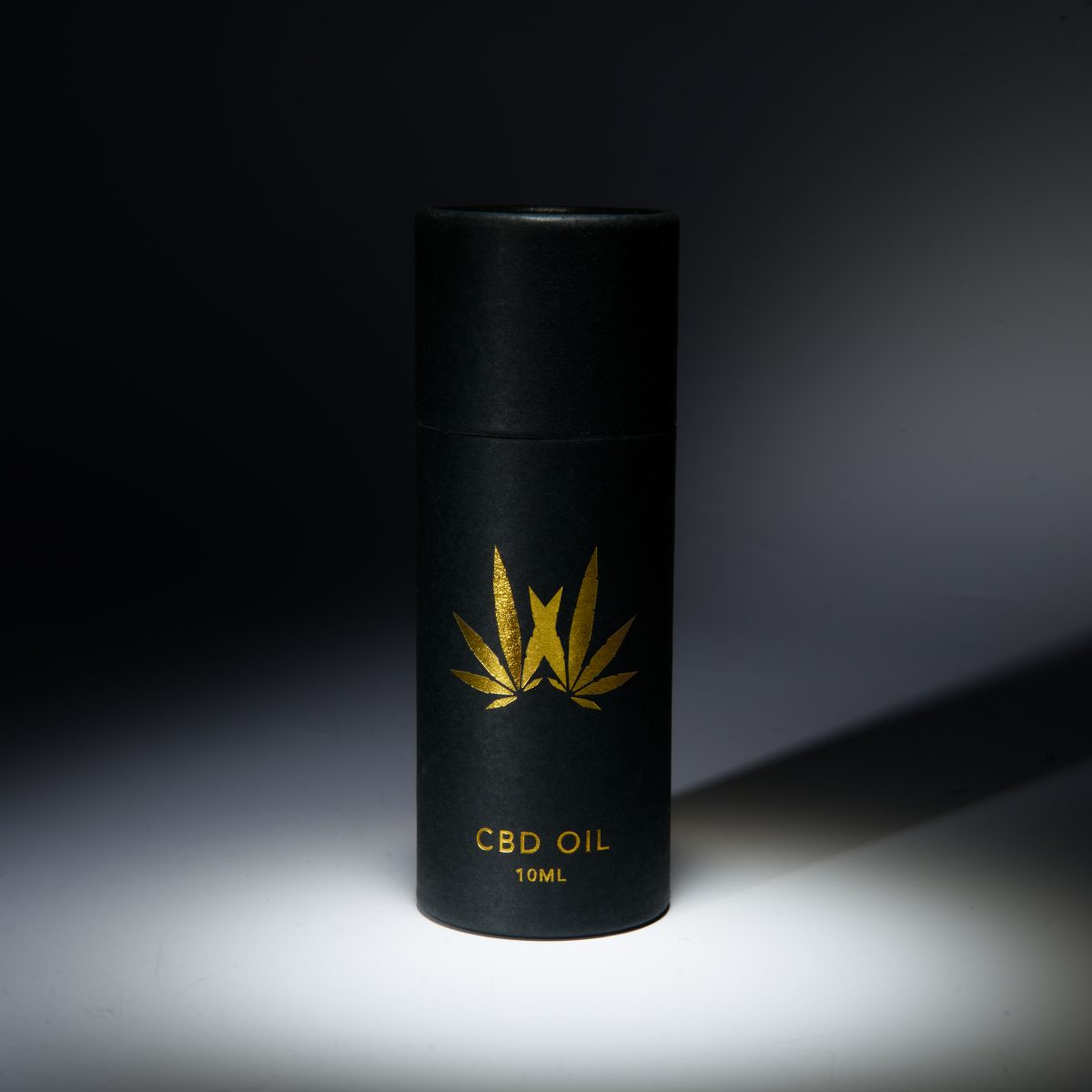 What: Woodies CBD Oil (£15.99 – £89.99)
The Lowdown: Sometimes, a moment of relaxation can be the greatest gift of all and Woodies CBD Oil offers just that. Experts believe that CBD has the power to relieve pain, aid sleep and soothe feelings of anxiety. Woodies CBD Oil comes in a choice of two natural and organic flavours: lemon and peppermint. Simply take a few drops under the tongue for gradual and long-lasting effects. 
Where to Buy: Woodies