Looking for the best luxury beauty gifts 2018? From make-up palettes to pamper sets, we've got it covered in our ultimate 2018 beauty gift guide for women. Nothing says Merry Christmas like some sparkly eye shadow and a sheet mask, right? Here's our top luxury beauty gifts in 2018:
Best Beauty Gifts 2018: Gift Sets
What: BareMinerals Infinite Light Kit (£28)
The Lowdown: BareMinerals set with their bestselling mascara, luxe liquid eyeliner and creamy under-eye brightener, which make a great Christmas gift. This kit contains everything you need to create bright, dramatic eyes. It includes Lash Domination Volumizing Mascara which coats lashes from all angles, Lash Domination Ink Liner, a versatile felt-tipped eyeliner and Mini Well-Rested Face & Eye Brightener for a fresh look. We love.
Where: Online here
What: Burt's Bees Spa Collection (£29.99)
The Lowdown: Burt's Bees Spa Collection contains an enchanting mix of products to create a relaxing and aromatic experience for a loved one which keep their skin gorgeous and glowing. This gift set includes Detoxifying Charcoal sheet mask, Moisturising lip mask, Lemon Butter cuticle cream, 100% natural Cucumber Mint lip balm and limited edition Lavender Fields, mini candle to set the scene of tranquillity.
What: Aurelia Probiotic Skincare's Night Time Indulgence Collection (£70)
The Lowdown: Discover an indulgent night time routine to protect, restore and balance the skin from within and deeply nourish for skin that glows with a natural radiance. The set comes in an Aurelia Beauty Bag, handmade by a women's initiative in India which supports fair trade, artisan techniques and independent craft communities. Woven from soft cotton canvas and delicately wadded, this spacious cosmetics bag holds all of your favourite travel-size Aurelia products in style.
Where: Online here
What: Trilogy Rosehip Skin Treats Mini Celebration Set (£14.50)
The Lowdown: In all the festive madness, one of the great joys of the season is arriving home and thoroughly cleansing away the remains of the day and letting your skin breathe. The Trilogy Rosehip Skin Treats Mini Celebration Sets makes for the perfect party-season beauty pals, with three handbag-sized nourishing, hydrating and reviving natural skin saviours packaged in a bespoke Christmas cracker.
Where: Online here
What: NovAge Ultimate Lift Set (£99)
The Lowdown: One to wrap up for beauty-obsessed mothers, mother-in-laws and aunts, Oriflame's new NovAge Ultimate Lift set contains five routine-advancing skincare products. Working in harmony, they contain AspartoLift Technology, giving her skin 70% more bounce in 12 weeks, and protective Buddleja Plant Stem Cell extract.
Where: Online here
What: Dr Levy Switzerland Skin Restoration Gift Set (£290)
The Lowdown: The Dr. LEVY Switzerland® Skin Restoration Gift Set beautifully presents three of Dr. Levy's award-winning products: the iconic Booster Serum, the latest innovation R3 Mask and multi-tasking miracle, 3DEEP Cleanser. The Intense Stem Cell Booster Serum is a powerful concentration of anti-aging ingredients; the gift also contains award-winning 3DEEP Cell Renewal Micro-Resurfacing Cleanser which has been designed to adapt to many skin types. The latest product from the range, and award-winning R3 Cell Matrix, completes the set to ensure skin is radiant, silky soft and visibly restored. This is the ultimate saviour and rescue treatment.
Where: Online here
What: Ooh! Oils of Heaven Gift Set (£20)
The Lowdown: This set comprises a mini version of five Ooh! products: the Natural Cacay Anti-Aging Face Oil, Organic Moringa Anti-Oxidant Face Oil, Organic Rosehip Cell-Regenerating Face Oil and Marula Natural Replenishing Face Oil. Cold pressed and full of nourishing vitamins, these oils absorb quickly without any greasy residue. They are smooth, silky and leave your skin feeling so nourished.
Where: Online here
Best Beauty Gifts 2018: Face + Body Oils
What: The Body Oil by Olverum (£40)
The Lowdown: This deeply moisturising body oil formula contains Raspberry Seed Oil (a skin-superfood and potent anti-oxidant, rich in Omegas 3, 6 and 9) which leaves skin feeling smooth, plumped and rejuvenated, and Alaria Esculenta Extract to boost the synthesis of Collagen and Hyaluronic Acid, preserving skin's firmness and elasticity. It also smells totally delicious, with lavender, bergamot and sandalwood oils.
Where: Online here
What: Coconut Merchant's luxury CM La Vie Beauty Balm (£9.99)
The Lowdown: Inspired by the tropical beaches of Sri Lanka, this miracle worker is the only thing you need in your beauty cupboard. Its extremely hydrating properties make it a perfect moisturiser that softens and nourishes skin. And that's not all, this beauty oil is also amazingly versatile – it's great to use as a hair mask, lip balm, natural deodorant, makeup remover or even for oil pulling to keep teeth and gums healthy. As with all the Coconut Merchant range, it's ethically sourced, vegan-friendly and of course – 100% natural.
Price: £9.99
Where: Online here
What: The Ordinary Rose Hip Oil (£9)
The Lowdown: 100% pure, cold-pressed and organic, this formulation provides the unmitigated power of a natural wonder: rose hip seed oil. Rich in linoleic (omega 6) and linolenic (omega 3) acids, alongside pro-vitamin A, the oil targets signs of photo-ageing (premature ageing caused by repeated exposure to ultraviolet radiation) and boosts the skin's overall health for a radiant result.
Where: Online here
Best Beauty Gifts 2018: For Make-Up Lovers
What: EcoTools Start the Day Beautifully Kit (£11.21)
The Lowdown: The EcoTools Start the Day Beautifully Kit has all the essentials you need in one place and won't break the bank. This kit includes the EcoTools Angled Foundation brush, EcoTools Blurring brush, EcoTools Defined Crease brush, EcoTools Angled Liner, EcoToolsFull Blush brush and a storage tray to keep everything organised.
Where: Online here
What: 5-Tier Cosmetic Organiser (£32.99)
The Lowdown: De-clutter your cosmetics with the Beautify Acrylic Organiser With Champagne Frame. The display case is equipped with four spacious removable drawers with chic crystallised handles. Perfect for storing larger items such as foundation, powder, blusher, toiletries, perfume, hair products, creams, bottles, jewellery and accessories. Lipstick lovers rejoice, as this versatile organiser comes with 12 individual spaces to store lipsticks and show off your favourite shades.
Where: Online here
What: Magnitone BlendUp Vibra-Sonic Make-Up Blending Brush (£70)
The Lowdown: The BlendUp flawlessly blends makeup like a Pro, whilst stimulating skin for a more natural look and a healthier finish. The BlendUp glides over your skin with over 200 Vibra-Sonic movements per second to give the softest looking, most natural and airbrushed effect on your skin. It's also both healthier for the skin and free from clumping, clogged pores, edge-lines and streaks.
Where: Online here or in selected stockists such as Boots, Look Fantastic or Argos
Best Beauty Gifts 2018: Hair Care + Tools
What: Salon One-Step Straight and Shine™ XL Heated Brush (£69.99)
The Lowdown: The Salon One-Step Straight and Shine™ XL Heated Brush is acutting-edge hair straightening tool that blends the convenience of a hair brush and a straightener into one to reduce frizz and minimise styling time for faster salon results at home. The Salon One-Step Straight and Shine™ XL Heated Brush is the perfect option for quick, easy styling with salon-quality results.
Where: Online here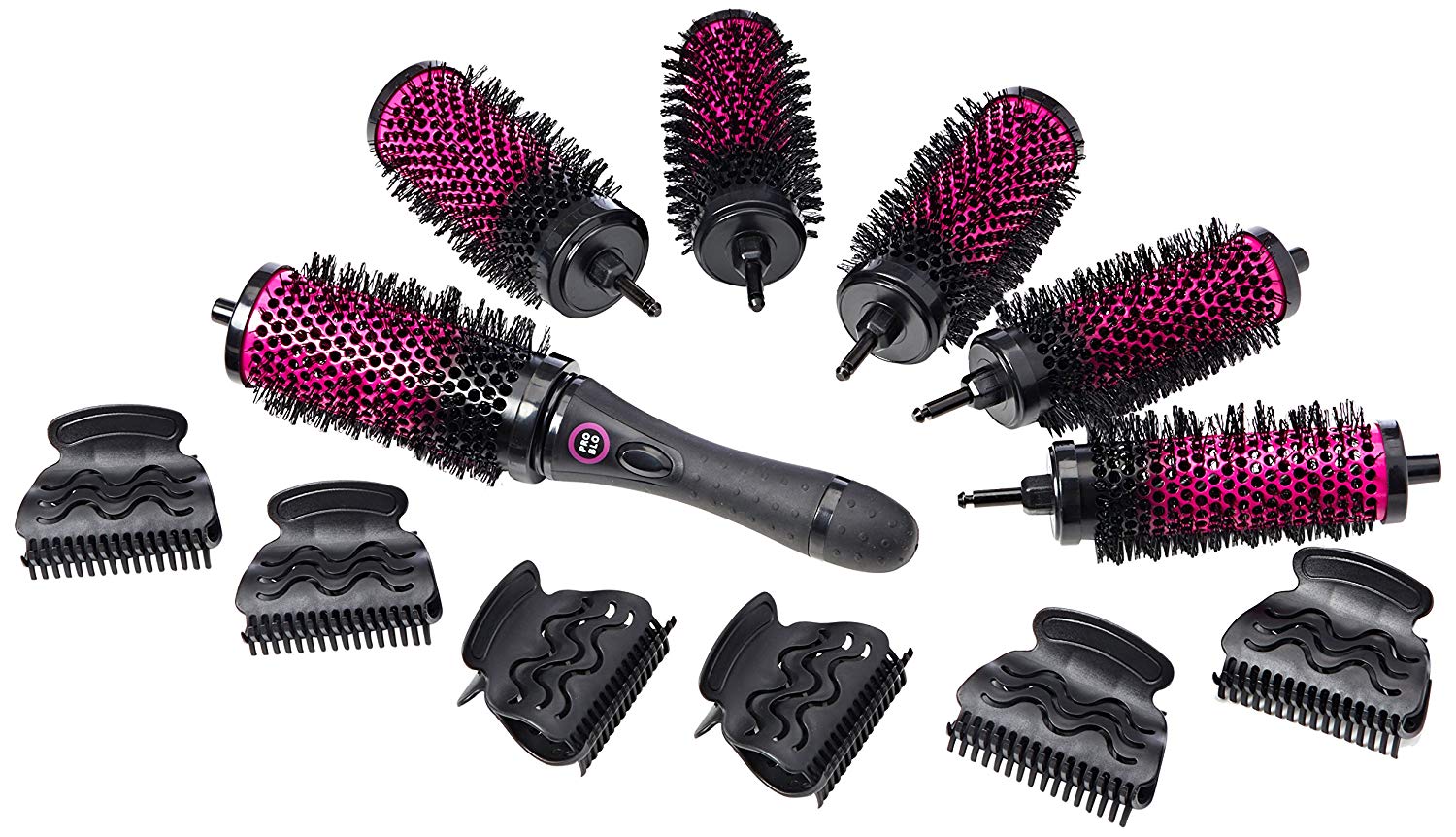 What: CurlME Blow Dry Brush Set (£60)
The Lowdown: Pro Blo's innovative detachable hair brush set is the perfect gift for all women, skilled in hair styling or not. This set has become a social media sensation; perfect for bouncy volume, with detachable brush heads, it's the ultimate blow dry brush.
Where: Available online at Pro Blo Group
What: The All New Toni&Guy Style Fix Dryer Night & Day (£39.99)
The Lowdown: This portable hair dryer will have fashion lovers jumping for joy with its limited edition, dual colour design featuring black and white with glittering silver allowing you to dazzle as you dry. Offering high performance for silky smooth hair at night and a lightweight and compact design perfect for travelling in the day, the Toni&Guy Style Fix Dryer Night & Day also comes equipped with dual voltage, two speeds and two temperature settings in addition to a cool shot to set your style.
Where: Exclusive to Boots here
Best Beauty Gifts 2018: Stocking Fillers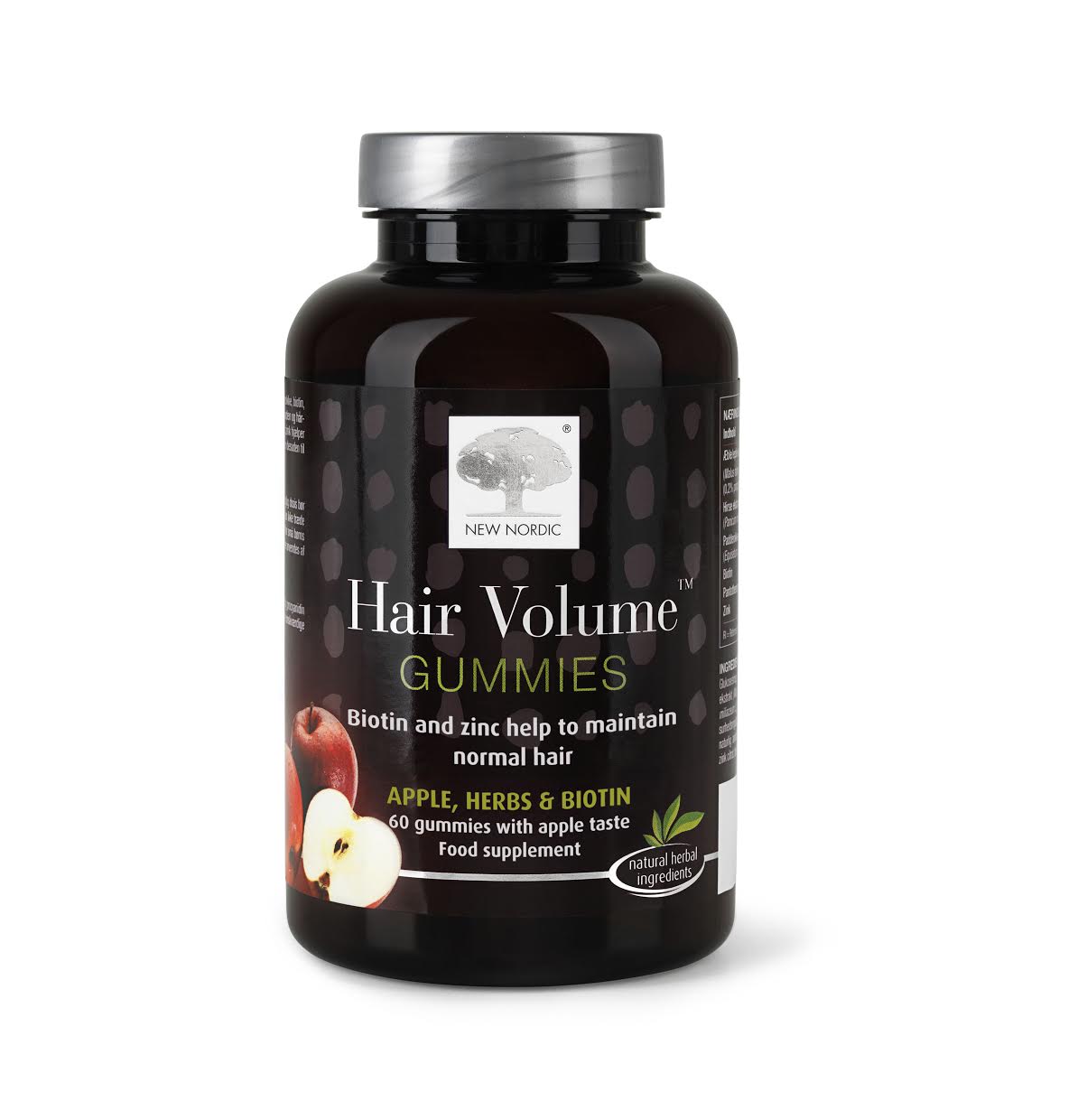 What: New Nordic Hair Volume Gummies (£19.99)
The Lowdown: New Nordic's new Hair Volume Gummies is the UKs leading hair supplement! New Nordic have just recently launched their Hair Volume Gummies, which are a sweet apple flavour with key ingredients such as millet, horsetail, biotin and zinc. The gummies supply nutrients to the scalp and hair follicles where the hair is formed. The content of biotin and zinc helps maintain normal hair and normal skin and with the inclusion of zinc which helps maintain healthy nails. Contains 60 Gummies, to take twice a day along with a meal.
Where: Online here or in selected stockists such as Holland & Barrett
What: Mavala Christmas Baubles with a single 5ml Mavala shade inside (£5.20)
The Lowdown: Mavala's Christmas Baubles are the perfect dainty decoration and stocking filler. Containing a long-lasting and professional finish polish in a range of colours, these gifts are the perfect fit for your Christmas tree! A gift in decoration form and a shade for everyone from sparkly Pink Cosmic to subtle Rose Shell, this is the gift bursting with colour and joy.
Where: Online here