TikTok is a hotbed for just about everything nowadays. Where else can you gain crafty DIY hacks, learn how to bake cookies with just three ingredients, and follow a man's journey as he befriends a seagull from his living room window (seriously, it's a good watch).
As the video-sharing platform brings companies to viral prominence, one beauty brand has gained cult-like status from the app thanks to its affordability and inclusivity.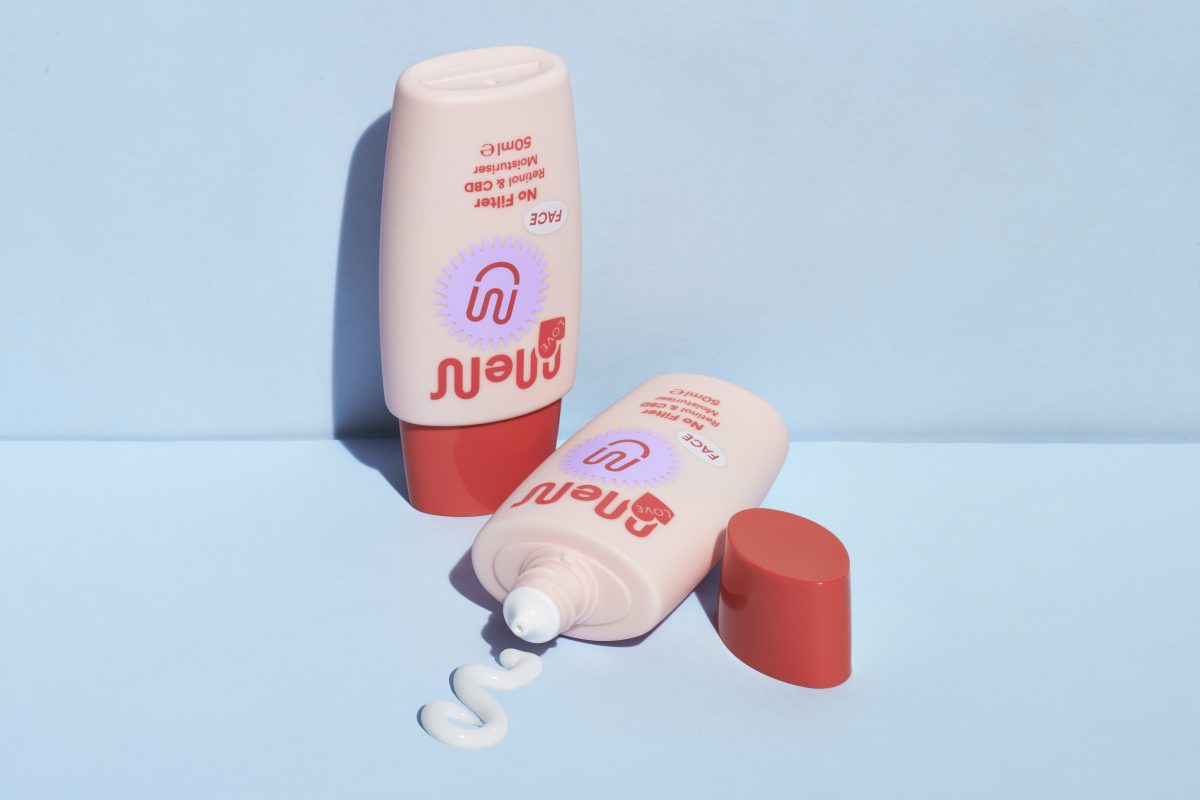 Love, MeMeMe is a new kid on the block when it comes to beauty. The challenger brand knocks out a range of products that combine a host of ingredients that are hot property in the skincare sphere – think retinol, CBD, hyaluronic acid and more.
With prices starting from £8, Love, MeMeMe offers more beauty for your British buck. Keeping it simple with its offering, the brand is centred on lovingly created skincare essentials that'll fast become your makeup bag must-haves.
Easily taking you from day to night, the range features everything from lip balms to moisturises and everything in between. Our favourites include: On Cloud 9 – a hydrating face mask serving ultimate radiance throughout the day. It's less greasy and more glowy, packed with almond oil, CBD and vitamins A, E and C. While the Peach Lip Service is essentially a delicious Chewit (remember those?) in lip balm form. Tackling dry lips one application at a time, this tube of CBD-packed wizardry is made with rich castor oil, vitamin E and mango oil to hydrate. They'll be no chapped chops on Love, MeMeMe's watch.
And finally, the Screen Time daily moisturiser is worthy of a mention too. Protecting from the sun's UVA/B rays (hello, added SPF25), this handy pocket-sized moisturiser with antioxidant-rich properties glides onto skin, and will turn you from drab to fab in no time.
For further information on Love, MeMeMe, see here.