Do you believe in the concept of New You? New Year's Resolutions can be beastly – guaranteed to make you feel awful eventually. That said, I do believe in starting the year on a positive note, and what better than to invest in a few things that make you feel great? From lotions and potions to home tech, here's the items we're crushing on in 2016 for a better, stronger, more balanced you:
1. For an Anti-Stress Device: The Pip
What: The Pip is a thumb-sized sensor which enables you to learn to manage the moment and relax' with free fun, engaging apps. In fact, it's the first consumer friendly biosensor to measure electrodermal activity (EDA) – a scientifically proven indicator of emotional stress. The Pip detects changes in your stress levels, which influence your progress in the apps. The more you relax, the better you perform. Through biofeedback, a proven effective stress reduction technique, you learn to manage stress.
Why: There are currently four apps to use alongside the Pip that take this measurement and let you visualise stress – such as The Loom, where soothing imagery and music combine to encourage relaxation. As you de-stress, the Loom landscape responds to reflect your progress. For instance, a landscape image will change from winter to summer as your stress levels decrease. Generally, the faster the time, the more relaxed you were throughout the session.
Price: The Pip is available from Amazon and from the website for £145.00
2. For Getting Fit: Amazon Running 
What: Start the year as you mean to go on and invest in some stylish gym-wear and running shoes from Amazon.co.uk's dedicated Running Store. What's more, Amazon Prime now offers members unlimited One-Day Delivery on millions of items, access to more than a million Kindle books to borrow, more than a million songs to stream or download, unlimited streaming of more than 15,000 popular movies and TV episodes through Prime Instant Video and unlimited photo storage. Prime is available at the low price of £79 a year.
Why: They've got literally everything. Find mens and womens running clothing, shoes, activity trackers, running GPS, reflective gear, apps and more in the new-look store. It's a really handy place for all your needs at once.
Price: We love the Adidas Women's Response Long Tights – £22.95
3. For a Home Workout: Superdrug
What: New research revealed that 38% of Brits throw away their promises to improve their fitness and health by the end of January, but Superdrug has you covered. Superdrug offers great protein products, from their own brand collection as well Protein World in stores, which help to grow and repair muscles post-workout, as well as cool stuff for working out at home.
Why: Superdrug has also recently started to stock the exciting Pineapple fitness range which offers equipment suitable for aiding in cardiovascular and muscular workouts. Check out the Pineapple Cement Dumbells, Pineapple Pilates Stretch Bands, Pineapple Fitness Ball with Pump and Pineapple Yoya Mat.
Price: Fitness equipment from £14.99
What: We all want to start the year off right and what better way to do that than with a head of beautiful healthy hair? But how would you react if you were told that one day your hair might start disappearing? You would be horrified, right?! Unfortunately that is the devastating reality for a staggering number of women in Britain.
Why: Nourkrin are on hand to help with all those hair loss woes. In many cases hair loss and thinning are a temporary problem which can be solved in a safe, natural and effective manner. Nourkrin® WOMAN is a drug-free hair supplement which works together with your normal Hair Growth Cycle to help support, normalise and maintain the overall life and function of hair follicles by providing the correct nutrients your hair needs to grow to its full potential. Taking the supplement daily will not only restore your locks, but your confidence too.
Price: £50.95 for 60 tablets here
5. For a Beauty Supplement: Fountain
What: The 10x Hyaluronic Molecule is a concentrated beauty supplement from Fountain with Snow Mushroom Polysaccharides to keep your skin looking plump and happy from within. If you're wondering, Hyaluronic Acid is able to hold 1000 times its weight in water and as the body's own hydrator, keeps our joints mobile, our eyes lubricated and our skin soft, supple and smooth.
Why: A unique formulation of a mushroom-derived polysaccharide highly similar to-and denser then-Hyaluronic Acid, this Molecule contains a purified, ultra-concentrated derivative of snow mushroom. This mushroom was ingested originally by Concubine of the Tan Dynasty Emperor of Chine to reduce visible skin aging and reserach has now confirmed that this use was indeed beneficial to the skin.
Price: £43 here
6. For a Bread Maker: The Gluten Free Digital Bread Maker
What: The Gluten Free Digital Bread Maker has 17 different settings, so you can make nutritious bread any way you like. Have your bread how you like it thanks to seventeen different settings and even add nuts and seeds to your creations with the nut dispenser. Just add your ingredients, select the program you want and let it work its magic. The easy to use 15 hour programmable timer even lets you get on with your daily tasks without having to check on the bread's progress.
Why: Nothing is more comforting in the winter months than the smell of bread baking. Every avid baker needs one of these stylish, matt stainless steel appliances in their kitchen. The Digital Bread Maker with Nut Dispenser from heritage housewares brand Tower has 17 different settings to make a range of delicious and nutritious loaves, including gluten-free and seeded bread. This professional appliance is easy to use – simply add the ingredients, select the desired program and let it work its magic.
Price: £119.99 here
7. For Abs: Slendertone Connect Abs
What: Designed especially by Slendertone Ambassador Alex Crockford, the Body Boost and Tone workout will help kick start 2016 and incorporates Slendertone Connect Abs. It's an easy to follow, high-intensity interval training (HIIT) session to revitalise the body, get the New Year off to a positive start and help achieve the results you want.
Why: New Slendertone Connect Abs uses advanced EMS technology to activate all your abdominal muscles. It is the world's first and only toning belt to be controlled and monitored by an app and behaves as a virtual trainer, motivating you to achieve your fitness goals and supporting you with a wealth of health and lifestyle content.
Price: £179.99 here
8. For Your Beauty Sleep: Gingerlily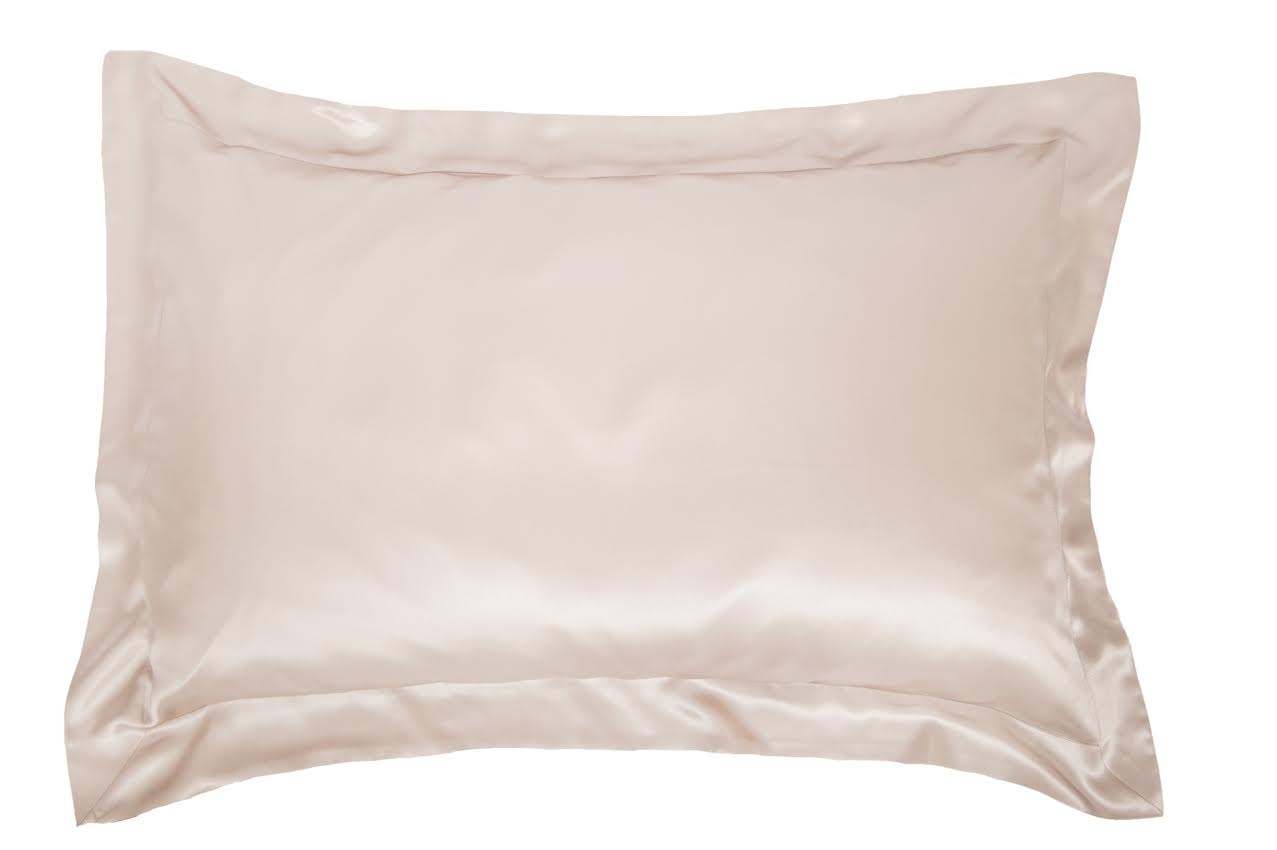 What: We love British silk specialist Gingerlily's silk pillowcases. Hypoallergenic, temperature balancing and skin soothing – silk is the perfect ally for refreshing beauty sleep. It has been associated with sleep for centuries, cherished for its numerous health giving properties.
Why: Silk is well known for its skin and hair soothing qualities so sleeping on silk will help to maintain sleek, soft hair while reducing fine lines around the eyes and on the face. Also, silk regulates body temperature by wicking moisture away from the skin to prevent it from perspiring. Unlike cotton, which absorbs moisture, silk traps air next to the body before releasing it to adjust to the ambient temperature of the room.
Price: £39-£69 depending on size here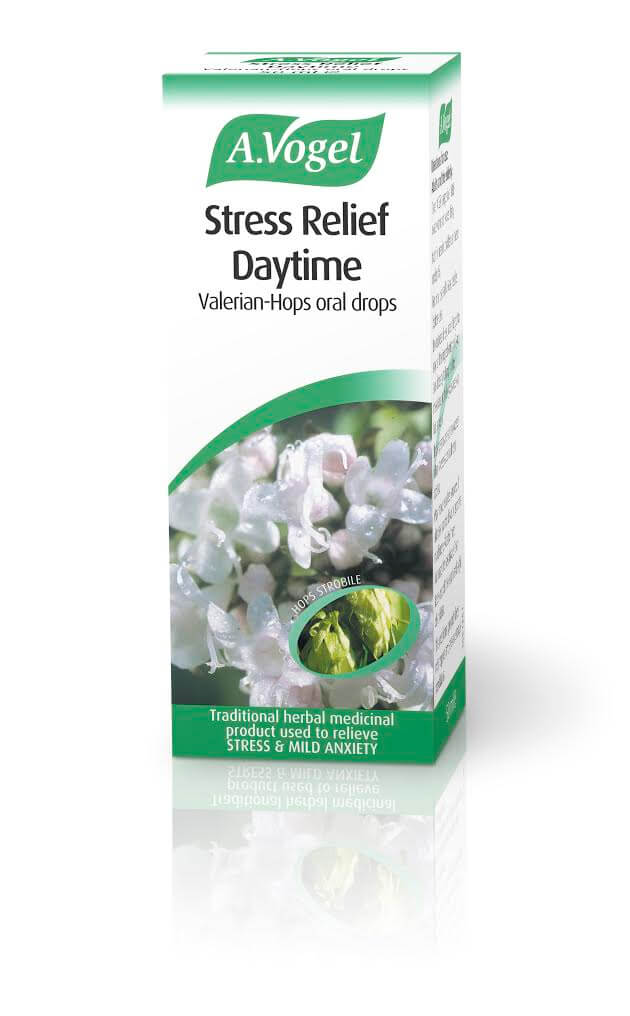 What: A drop in the levels of excitement that have powered you through the holidays can bring the blues in its wake, whether that's coupled with the dismay over the amount of money you have spent, weight you have put on, family rows you have become embroiled in or even finding it difficult to deal with a quiet home following the annual gathering. Try A.Vogel Stress Relief Daytime Valerian-Hops oral drops for a bit of relief at work – they are really great.
Why: A traditional herbal medicinal product used for the temporary relief of symptoms of stress and mild anxiety, these drops are a much better option than turning to chocolate for comfort. Also try AvenaCalm Avena sativa drops – a licensed herbal remedy which can be useful when you are facing mild stress or experiencing mild anxiety.
Price: £4.15 for 15ml, £9.75 for 50ml and is available from health food stores and www.avogel.co.uk
10. For a Getaway: The Body Holiday

What: The BodyHoliday is the leading health and wellness resort in the Caribbean. Located on the North West of the Caribbean island of St Lucia, The BodyHoliday is the perfect haven away from everyday life & stresses. In 2015, it launched BodyScience, a ground-breaking programme dedicated to the pursuit of optimal wellness, which uses cutting edge technologies, such as DNA testing.
Why: Famed for its unique approach to health, fitness and wellbeing, The BodyHoliday offers an extensive programme of classes and activities, including yoga, pilates, running, cycling, personal training and a Quadrathlon. The BodyHoliday also offers an award-winning spa, with 33 treatment rooms & indulgent treatments from highly trained massage & beauty therapists, as well as bespoke treatments.
Price: See the website here
And one for luck…
11. For Protein: Neat Nutrition
What: Premium health brand Neat Nutrition have a range of protein powders and health supplements which we totally love. These are all clean products, using natural and organic ingredients, and most importantly – they taste awesome. Try the Lean Protein – it's great.
Why: Lean Protein: a bespoke blend of whey protein powder with the added goodness of Organic Matcha Green Tea – full of antioxidants to kick-start the immune system, this powder also boosts the metabolism to help burn off the effects of the classic Christmas over-indulgence. Also try their Organic Matcha Tea – it's super rich in antioxidants, and the tea leaves help boost metabolism. Win win.
Price: £34 – here