Life's too short to do the same thing twice. Here's 5 awesome ways to spend your time in London this week:
1. Watch a Film: Harvey Nichols
What: Be honest. how crazy would you think we were for suggesting a rooftop cinema in November? Well how about a cinema on top of Harvey Nichols, in partnership with Canada Goose – the very best name in parkas for freezing cold film sets. If watching films surrounded by the most incredible views of London isn't enough, there will be bespoke cocktails and canapes, and plenty of Canada Goose warm up jackets to keep the cold at bay. Perfect!
Where: The Harvey Nichols Fifth Floor Terrace will be transformed into a sensorial brand experience, with the sights and sounds of the Arctic. It's the perfect place to kick the festive period off, so get yourself to Harvey Nichols, 109-125 Knightsbridge, London SW1X 7RJ.
When: Films include Titanic, the Grand Budapest Hotel and Frozen will be shown at the 'Canada Goose Terrace' from Thursday, November 26th, until Friday, December 4th. Food and drinks will be served from 7pm, and screenings will start at 7:30pm. Visit their website for more information and to get yourself a ticket. 
2. Fall in Love: Great Portland Street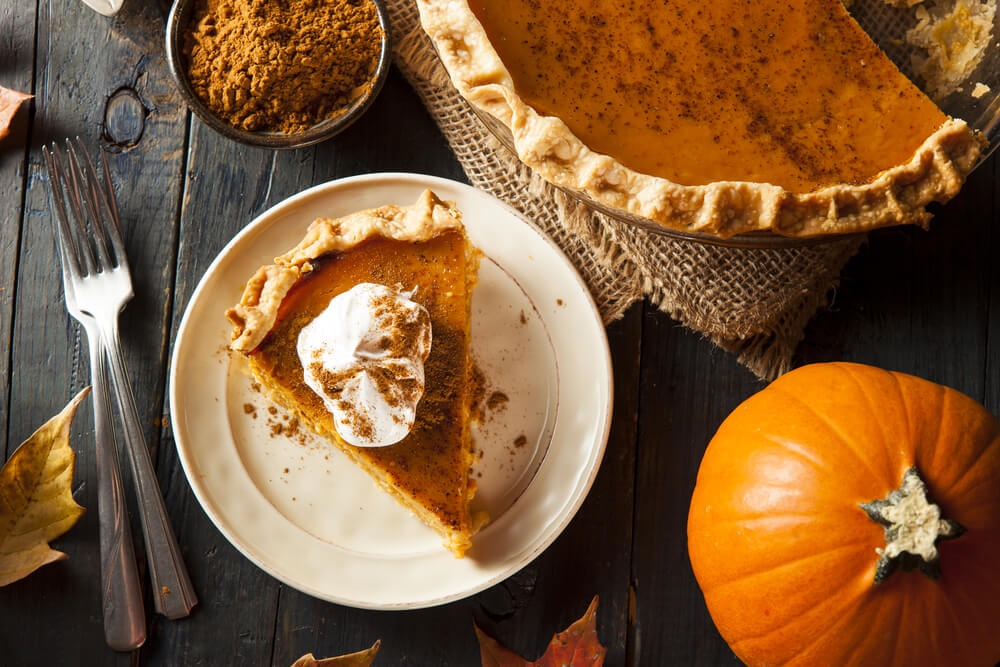 What: If you hadn't realised, this Thursday is actually Thanksgiving, and just because you're not in America, that shouldn't stop you from joining in the fun! We've got an amazing list of how to enjoy Thanksgiving here, but if you're single and want something a little different, those lovely folks at Match.com have you sorted. The evening combines speed dating with America's most loved desserts to create a dating event that you'll find a LOT sweeter than the average date.
Where: Want a dating experience with a difference? Head to Love Die Late, 114 Great Portland Street, W1W 6PH. You never know, you might meet the love of your life. Or, just eat some really good desserts.
When: Eat, drink and be merry with Match from 7pm on Thursday, November 26th. Want to know the very best thing? You don't even have to be a member to date. Tickets are £8 and include one drink. Click right here to book. 
3. Celebrate Thanksgiving: Crouch End
What: As previously mentioned, it's Thanksgiving, and if speed-dating isn't up your street, how does food served by Michelin trained chefs, against a backdrop of jazz music and seasonal cocktails sound? We thought so. Well good news, Slap Ya Papa are returning to London and they're bringing delicious food with them. Think candied yams, deep-fried turkey and much, much more.
Where: With Styx playing the best Dixieland music this side of the Mississippi, these thankful feasts will make even the grumpiest of scrooges feel full of festive excitement. You can find Styx at 5 Ashley Road, Crouch End, N17 9LJ.
When: Slap Ya Papa will be celebrating Thanksgiving at Styx from Wednesday, November 25th, until Friday, November 27th. Visit their website here to book a table and don't forget to give thanks for the amazing food you'll be about to eat.
What: Part of what makes London great is how unique the city is, especially at Christmas time. ICEBAR are celebrating this, as well as their 10-year anniversary as the only permanent ice bar in the city, with a sculpture theme and you REALLY need to see it! We don't want to give away all the details BUT there is a 'carved throne of rock' and some brand new cocktails that sound absolutely delicious!
Where: Don't shun the cold, embrace it! And there's really only one place you can go to do that. Head to 31-33 Heddon Street, just near Piccadilly Circus, W1B 4BN, for a night you won't forget in a hurry. We'll see you on the throne.
When: Whenever! The ICEBAR Rocks theme will be up until 2016, but if we were you we'd head down sooner rather than later! Sessions last 40 minutes – but you'll need to be there 15 minutes early! Tickets can be booked by clicking here. 
5. Have a Drink: Rekorderlig Cider Lodge
What: Our favourite thing about winter, apart from all the amazing food available, is definitely the drinks – mulled wine, cider, hot chocolates, you name it! And in the true spirit of Christmas, the Rekorderlig Cider Lodge has returned to the Southbank Centre's Winter Festival – and it's as magical as ever. We don't want to give the game completely away, so just imagine traditional fire pits, authentic Swedish food as well as the Rekorderlig Cider range. Pure wintery bliss.
Where: If all of the above isn't enough for you, and it really should be, there will also be Rekorderlig Winter Cider, served both hot AND cold, and a whole host of other festive cocktails. Head over to Southbank Centre's Queen's Walk, London SE1 8XX for a drink or two.
When: The Rekorderlig Cider Lodge is open daily, from 10am – 10pm, until January, 2017. Entry is free, so if we were you, we'd head down sooner rather than later.