We're celebrating National Tequila Day (24th July) with a little salt and a wedge of lime. If you want to celebrate this spirit in all its delicious forms (can't beat a frozen Marg), here's what's happening in the capital:
The Lowdown: National Tequila Day on Saturday 24th July falls after restrictions have eased, so fans of The Sun Tavern in Bethnal Green can celebrate in full force. East London's favourite neighbourhood bar has an exciting take on the most popular tequila drink of all. The Acid King is the team's twist on a traditional margarita, served over a giant ice cube, the base is Ocho blanco tequila which is combined with verjus, strawberry and coconut to create a summery margarita-esque cocktail that packs a punch.
Where: 441 Bethnal Green Rd, London, E2 0AN
The Lowdown: One of London's post covid openings, Publiq, is serving up a storm for Tequila Day with their seasonal Strawberry Margarita. Offering a refined yet relaxed drinking experience, Publiq's Greg Almeida (previously of Tayēr + Elementary and Scarfes Bar), is making the most of British strawberry season with his wonderfully fresh Strawberry Margarita shaken with Ocho blanco tequila, strawberry, fino, passion bitter & lime.
Where: 1d Palace Gate, South Kensington, London W8 5LS
The Lowdown: Celebrate the day with a Margarita in hand, surrounded by Acapulco vibes across the UK at Cointreau's Margarita Terraces and Rooftops. From The Little Orange Door and Blanchette in London, to Manchester's Tariff and Dale and Hull's Lexington Rooftop, everyones invited to soak up the sun whilst enjoying original and twists on margarita cocktails. With a heat wave on the way, Cointreau Margarita slushies with Cointreau, Tequila and Lime should be the order of the day next Saturday. Although we'd all love to be sipping away on a beach in Mexico, with travel still limited, the Acapulco inspired Margarita terraces might be the next best thing this Tequila Day.
Where: The Little Yellow Door,6-8 All Saints Rd, London W11 1HH and 9 D'Arblay St, London W1F 8DR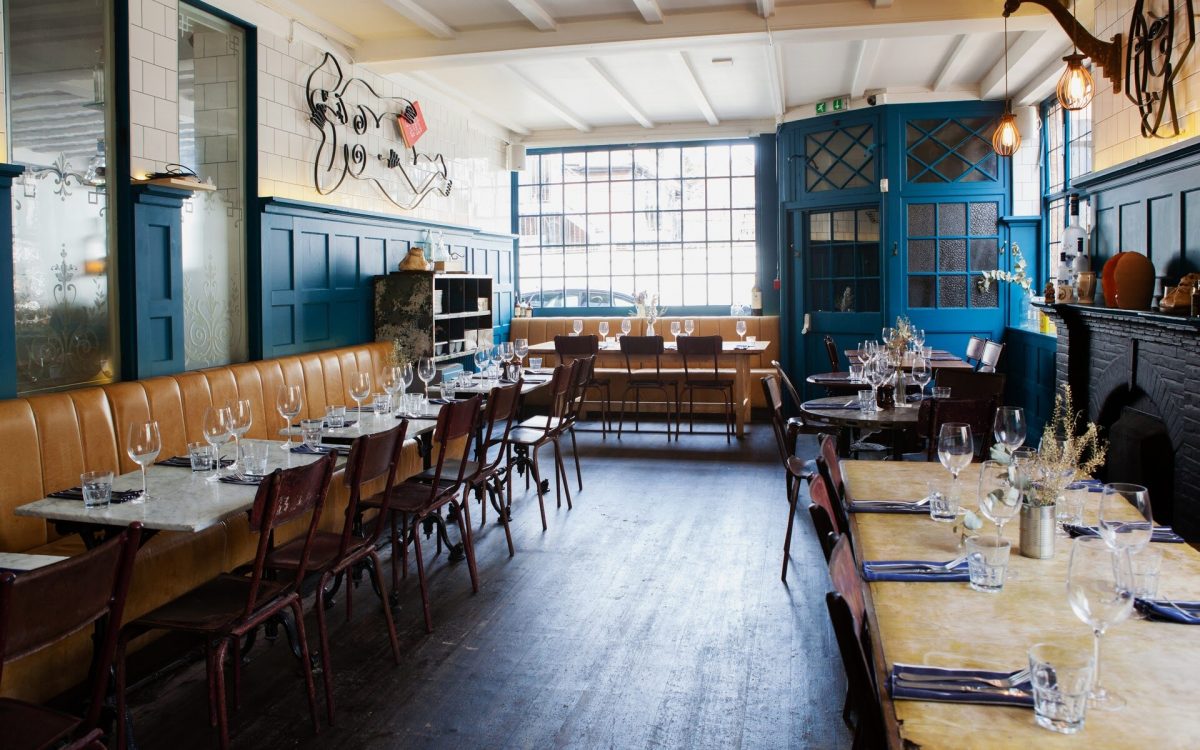 The Lowdown: Parlour, a sunny gastropub in Kensal Rise has partnered up with El Sueño Mixto Tequila for National Tequila Day this year. From July 19th, for a week, the team at Parlour will be serving a special exclusive menu of five cocktails using El Sueño for only £9. The menu includes a Classic Margarita, Blue Tropical, Paloma, Watermelon Margarita and Hot Queens Park Mumma, a delicious combination of chilli-infused tequila, lime, mint and avocado served on ice with sliced chillies, the ultimate refresher.
Where: 5 Regent St, London NW10 5LG
The Lowdown: The recently launched Los Mochis is hosting a whole week of festivities from Tuesday 20th with four limited-edition cocktails. Los Mochis' mixologists have brought all their artistry to bear on these captivating creations: Paloma Picante (Tapatio reposado tequila, chilli tincture, pink grapefruit soda, togarashi-tajin-salt rim); Like a Summer Wine (Tapatio reposado tequila, PX sherry, maraschino liqueur, basil, mezcal spray, watermelon ice); Aztec Skull Whistle (Tapatio blanco tequila, pineapple & mango, ginger and chili tincture, lime oleosaccharum) and Mexican Standoff (Tapatio blanco tequila, avocado and apple puree, matcha tea and chili syrup, lime).
Where: 2-4 Farmer St, London W8 7SN