Drink This: HonestBrew x Thornbridge's Low Alcohol IPABy Angelica Malin
To kick off 2021 with a bang, leading independent craft beer retailer HonestBrew have partnered with Thornbridge Brewery to create a limited-edition new low alcohol IPA, Fresh Start – and it's a belter.
Responding to the huge demand for low and no-alcohol beverages in the UK, the partnership between HonestBrew and Thornbridge presents a limited edition ultra-low alcohol IPA. This 0.5% ABV beer brings together amazing flavour and high-quality ingredients – a must-try for Dry January goers (or those looking to curb their alcohol intake).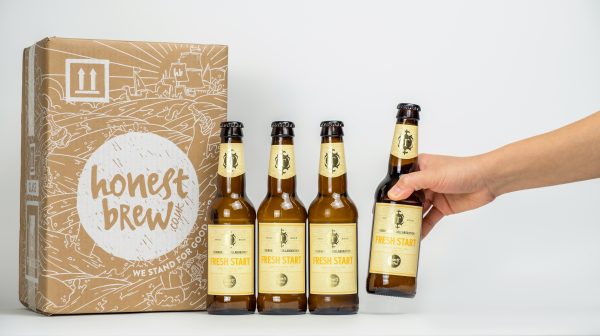 Packed full of flavourful and aromatic Citra and Mosaic hops from the USA, the body is crisp with a balanced bitterness to finish.
HonestBrew admits that Dry January can be challenging to its vast list of beloved independent breweries and have decided to collaborate with Thornbridge to combat the annual sale decline to support independent beer-makers this January.
The Fresh Start IPA is available to order via HonestBrew from now available for January priced at £1.99.