After the 18 months we've had, there's no denying we're all long overdue a party. This August, Beavertown Brewery is celebrating its 9th year with its Birthday Blastoff; a music-filled, beer packed knees up, and to mark the occasion it has teamed up with friends including big names from the food and drink world, top-notch brewers and even a radio station to bring you some awesome beer collabs.
Tickets are all-in, meaning you won't have to fork out a single penny extra for beer. Plus you'll get a free goodie bag to take home with you. Sounds like something you want to be a part of? You're in luck. Tickets are still available via the website but you'll have to be quick as they're selling like hot cakes.
Pastry Stout with Crosstown
The Lowdown: What do you get when you combine handmade sourdough doughnut aficionados, Crosstown, with a beer? The Pastry Stout of course. Bringing their iconic vanilla flavours to this one-off beer, the Pastry Stout promises a crème brulee inspired, rich vanilla flavour, finished off with sweet caramel dough-nutty goodness. Delicious.
Mango Sour with Dishoom
The Lowdown: Anyone that's had the chance to visit Bombay-inspired hotspot Dishoom will know it lives up to its hype. This summer, Beavertown has hooked up with the iconic Indian eatery to bring you something a bit different with their brand-new mango lassi inspired brew. Imagine rich Alphonso mango with a side order of sweet mango, followed up with notes of sour mango, and that's what the Mango Sour is all about.
West Coast IPA with Soffles
The Lowdown: Brewed with long-time buddies of Beavertown, Soffles, the all-natural pita chip snack and perfect pairing for a crisp pint is the West Coast IPA. Packed full of hops (Cascade, Centennial, Columbus, Citra and a bit of Simcoe for those interested), this IPA is for lovers of classically resinous, strong hoppy flavours and beautifully bitter IPAs.
Bohemian IPL with Worldwide FM
The Lowdown: The classics are classics for a reason, but that's no reason not to give them a fresh twist. The result of a collaboration with the music partner for Beavertown's Birthday Blastoff, the international radio station Worldwide FM, the Bohemian IPL is a remix on the classic Czech pilsner, bringing that sweet sessionability with some herbally hoppy flavour added in.
American Wheat with Amity Brew Co.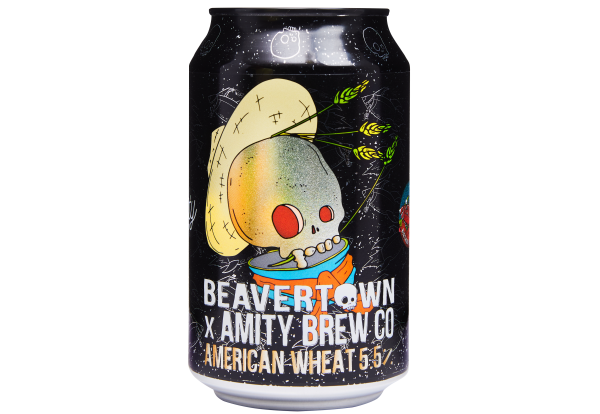 The Lowdown: Brewed with Beavertown mates at Leeds based Amity Brew, this 5.5% thirst quencher is a one-off American Wheat delight. Smooth sippin, easy drinking, light and with a hint of citrus, the American Wheat is the perfect thirst quencher and a beer that everyone can get onboard with.
Double Chin… from Beavertown Brewery
The Lowdown: Brewed every year to celebrate Beavertown Birthday, Double Chin is the oversized offspring of Beavertown's original IPA, Neck Oil. With double the flavour and double the ABV, Double Chin is a West Coast-style DIPA, pin bright and crisply bitter.