Is there anything better than snagging cocktails for under a tenner/fiver? There's drink deals out there people, and thankfully, we've discovered 5 of the best bars offering more booze for your British buck.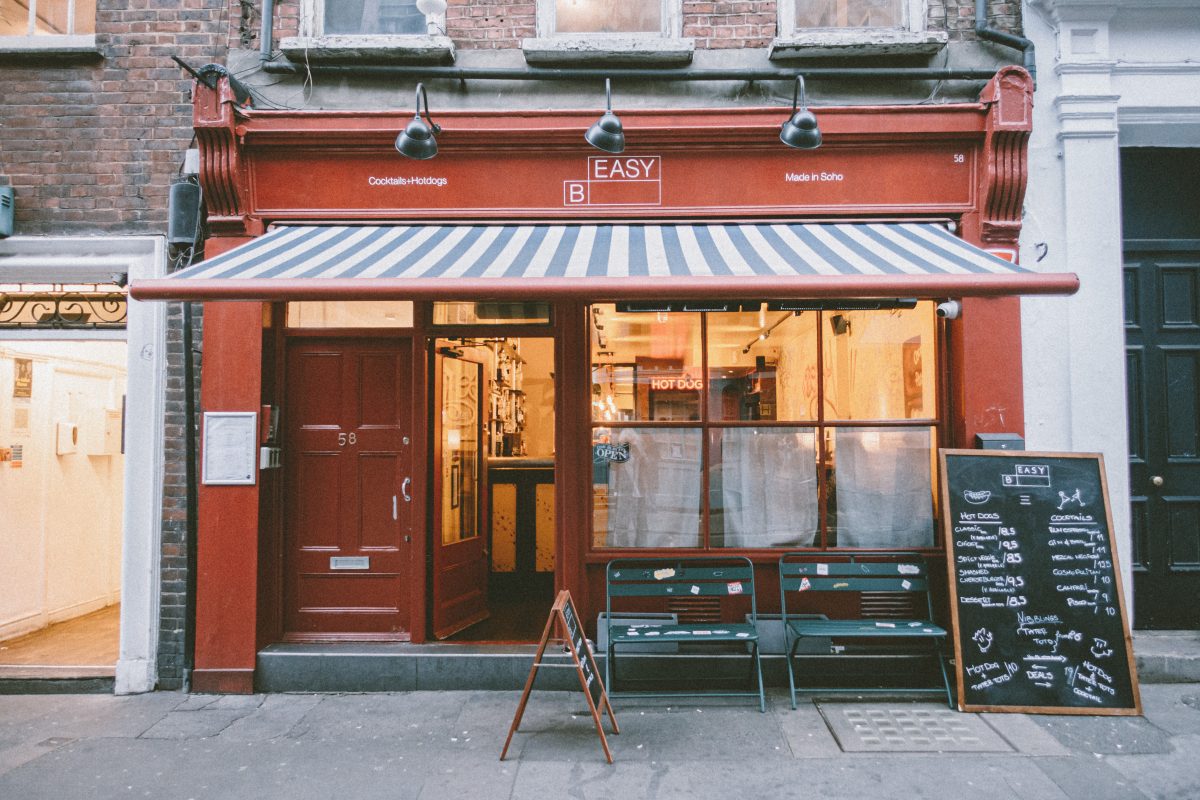 The Run-Down: A new cocktails and hot dogs concept in the heart of Soho, between Monday and Saturday from 5pm till 7pm, Beasy offers £7 hot dogs and cocktails. Situated on Greek Street, Beasy serves up classic cocktails, along with the best-tasting hotdogs (order the Cheeseburger Dog) on this side of the pond. They kick up a storm with resident DJ nights and music dedicated to the best of the 90s. Hello, Spice Girls. 
Where: 58 Greek St, London W1D 3DY
The Run-Down: From Tuesday to Saturday, between 5pm and 7pm, tuck into half a dozen oysters and a pint of Guinness for just £10, or half a dozen oysters and two glasses of champagne for £30. Headed up by Robin Gill, Darbys is an NYC-inspired oyster bar with a large open grill and bakery stacked to the rafters with the best ingredients from Britain and Ireland.
Where: 3 Viaduct Gardens, London SW11 7AY
The Lowdown: Order any drink off the special menu between 6pm and 7pm – including the bar's eponymous spritz featuring housemade vermouth, hibiscus and an olive – and the team will treat you to a complimentary plate of truffle arancini.
Where: 46 Brewer Street, W1F 9TF
The Lowdown: A West Hampsted cornerstone, make your way to Heads and Tails  before 7pm any day of the week, and you'll be able to indulge in a menu of aperitivo cocktails, all of which are priced at just £5. That includes a negroni sbagliato (a Negroni which switches the gin for prosecco) and a Lightening, made with Italicus, Cinzano Bianco and Peychaud's bitters.
Where: 175 West End Lane, NW6 2LH
The Lowdown: Burlock is a cavernous rum bar with a party atmosphere and a drinking challenge which involves a grasshopper… Head to the basement bar between Wednesday – Friday, 5pm – 9pm, for 2-4-1 cocktails, bottles of house wine for £14. An absolute bargain. 
Where: 31 Duke St, London W1U 1LG