With the autumn creeping in, Whisky Season is now upon us.  As the temperature starts to drop, turn on your internal heating with our top whisky picks. From a small-batch whisky produced in Tennessee to a Welsh made whisky, here's five beautiful serves that deserve a place in your drinks cabinet:
The Lowdown: Stauning was created by a group of nine friends – four engineers, a helicopter pilot, a doctor, a teacher, a chef and a butcher – who joined together to push the boundaries of whisky-making, to create whiskies reflective of their heritage with distinct Danish character.
The Whisky: British drinkers can enjoy three of its core expressions Rye, Smoke and Kaos. Each is designed to appeal to curious whisky drinkers on the hunt for innovation and new flavour experiences. Whilst designed to be served neat to showcase the deep and distinctive flavour profiles of Stauning whiskies, each expression can also be enjoyed in a variety of cocktails. Alongside the core range is the recently released El Clásico, a rye whisky finished in vermouth casks to create the ultimate taste of a Manhattan cocktail.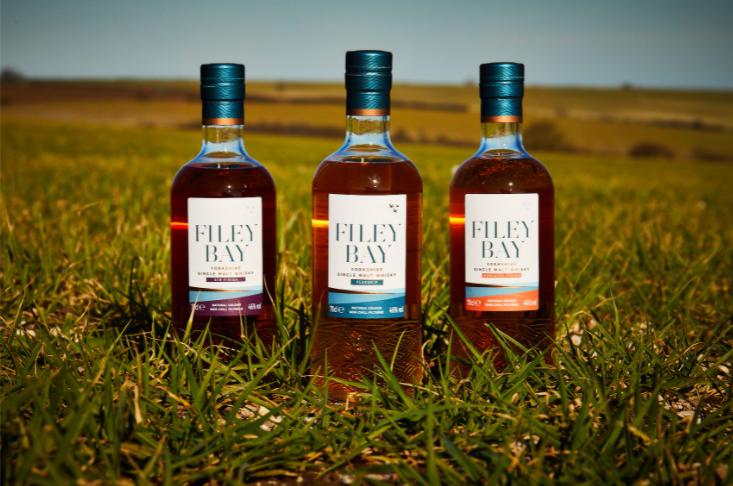 The Lowdown: Yorkshire's first single malt whisky, Filey Bay, is made by the ambitious Spirit of Yorkshire Distillery in Hunmanby, North Yorkshire. This forward-thinking whisky is made with 100% homegrown barley from the distillery's farm. Light, fruity and creamy, it is beautifully rounded and perfect for connoisseurs and novices alike.
The Whisky: The core expression is Filey Bay Flagship, which sits alongside a range of finished releases; Filey Bay Moscatel Finish is finished in Spanish Moscatel wine barrels Filey Bay STR (shaved, toasted and re-charred) is finished in former Rioja barrels; Filey Bay Peated Finish is finished in plated casks for a light smokey note.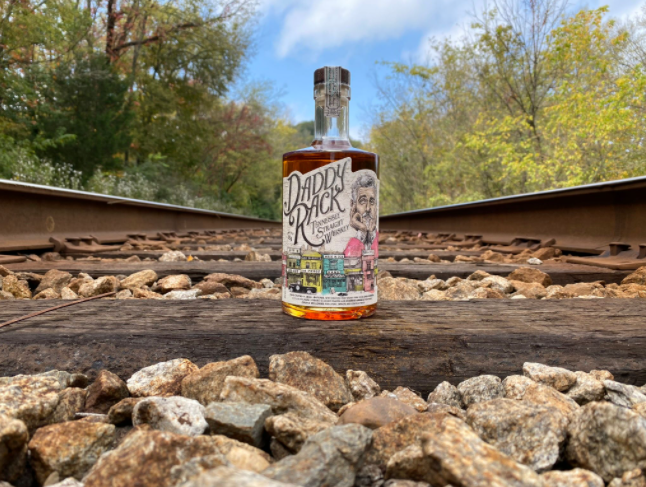 The Lowdown: Daddy Rack is an original Tennessee Straight Small Batch Whiskey from drinks industry mogul J Arthur Rackham which launched this spring. Made from an original recipe, it is a smooth and sumptuous whisky with rich fruity notes.

The Whisky: Light gold amber in appearance, with notes of maple, honey, light oak and caramelised banana, Daddy Rack has a smooth and butter mouthfeel, with flavours of roasted apples and banana, leading onto vanilla and nutmeg. The finish is rich and warm with notes of salted popcorn.
The Lowdown: Aber Falls Distillery is located in the village of Abergwyngregyn, North Wales. For 2021, Aber Falls has released the 2021 Single Malt Welsh Whisky boasting a deep amber gold hue – perfect for drinking on the rocks.
The Whisky: Made using 100% Welsh malted barley and rock-filtered water taken from the Aber Falls Waterfall, the Single Malt gives an aroma of sweet fruits with a hint of clove and delivers a rich and full-bodied palate, with sweet sherry notes, dark chocolate and espresso. It stimulates a long and lingering finish of dried fruit and subtle spice.
The Lowdown: We hold our hands up…Glenmorangie has released a new single malt Scotch whisky specially made for mixing, and while it's not a whisky to be enjoyed on its own, it's too delicious to miss off this list. Crafted with top bartenders, X by Glenmorangie's sweeter, richer taste is perfect for tall, simple serves, which promise to refresh the way single malt whisky is enjoyed.
The Whisky: This whisky is an extravaganza of flavours, from pear, vanilla and honeysuckle to orange sherbet and chocolate fudge. Expertly created from a combination of whisky aged in bourbon casks, and some finished in new char oak casks, its sweet and rich taste both complements and cuts through all manner of mixers, for delicious drinks.