Top 5: Fantastic Things To Do In London This WeekendBy Rishma Dosani
1. Enjoy the fashion: London Fashion Week
What: If you hadn't already realised, and if those adorable pictures of North West at a fashion show hadn't tipped you off, it's officially London Fashion Week! If you're one of those lucky few to get tickets, we'll see you on the FROW. But if you've not managed to bag any, no worries, why not head down to Brewer Street Car Park and just soak in all that fashwaan? There will be pop-up shops, amazing clothes and more beautiful people than you can shake a stick at. And you might even get a selfie with Cara!
Where: The home of fashion in the capital has changed for this week, so head over to Brewer Street Car Park, nestled between Piccadilly Circus and Leicester Square, Brewer Street, W1F OLA. And wear something fashionable!
When: London is showcasing the most fashionable few days from veteran and up-and-coming designers, from Friday, September 18th, before fashion disappears to Milan on Tuesday, September 22nd – so you need to be quick if you want to get involved.
2. Go shopping: Regent Street
What: If fashion is your thing, but you want to experience it in a more chilled out way, Regent Street is where you need to head. They've got TONS of events lined up, including an exclusive shopping event at Karl Lagerfeld, a meet-the-designer afternoon at Liberty London, a cocktail masterclass, and you can watch a live stream of Burberry's catwalk show live at their shop – for FREE. What else could you possibly want?
Where: Regent Street, obviously. A raft of their stores have events taking place over the month, more so throughout fashion week, making the iconic street the best place to be for all your designer goodness!
When: As mentioned above, there are things happening all throughout September – not just LFW – so click here to find out what else is going on.
3. Try some afternoon tea: Marble Arch
What: Two words: Afternoon Tea. Got your attention? Keep reading, it gets SO much better. Those lovely folks over at The Arch London have combined our three favourite things – food, street food and cocktails – to give you an experience that you won't ever forget. Trust us! We don't want to spoil it all for you, but just imagine mini burgers, mini scotch eggs and desserts including coffee eclairs and mini raspberry Victoria sponges. Seriously, it needs to be tasted to be believed!
Where: If that's not enough for you, their exotic cocktails include something called 'Indian clouds', which has infused tea and GIN. Sound good? Get yourself down to The Arch London, 50 Great Cumberland Place, Marble Arch, W1H 7FD.
When: Whenever! You can go whenever you like! But just know that the second you have one of those 'Indian clouds' alongside a strawberry and pistachio tart, you'll never want to leave. Click here to visit their website and book yourself a table. 
4. Have a Corona: Hoxton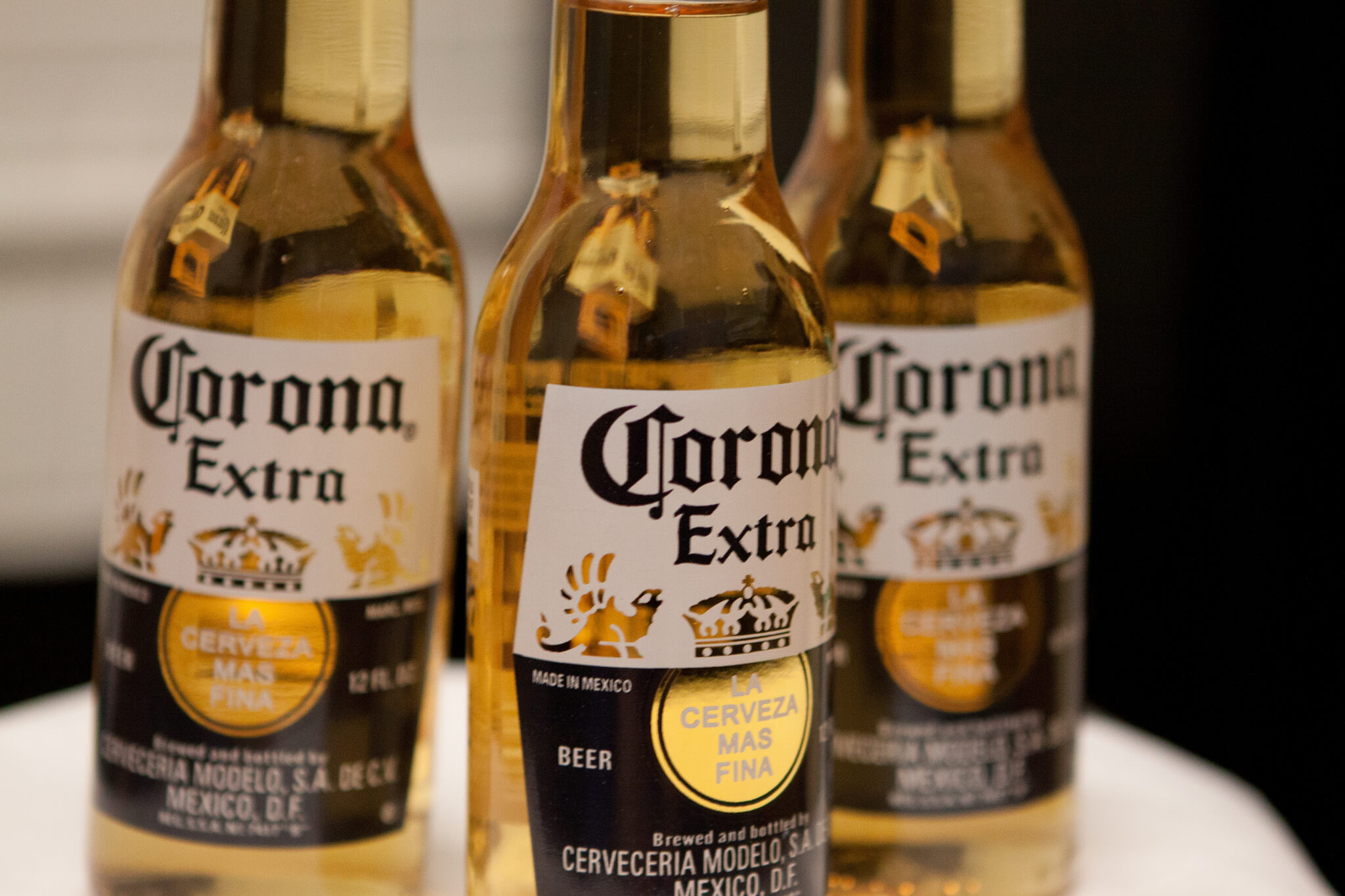 What: It's official, summer is OVER, but if you're not ready to let go just yet, Corona are holding the ultimate end-of-season party to make it just that bit easier. They're taking over the Hoxton Square Bar for their last SunSet Session and have added some laid-back hangouts, sunset colours, and even a pair of griffins to bring the spirit of the beach over. If you want EVEN more – there will be signature Corona cocktails on offer and a VERY exclusive DJ set by Maribou State, the new Radio 1 residents!
Where: Say goodbye to summer in the best possible way, with a Corona! Head over to Hoxton Square Bar and Kitchen, 2-4 Hoxton Square, London, N1 6NU.
When: Have a Saturday night with a difference! Doors open on Saturday, September 19th, at 7pm, until 2am. You might want to get there early, as a limited number of free VIP tickets are up for grabs – giving you exclusive access to the venue, as well as a free Corona on arrival and free body art. Tickets are FREE and available by clicking here. 
5. Drink a cocktail or two: Dalston
What: Be honest, how many times have you been to a cocktail bar, ordered a random cocktail, didn't like it but drank it anyway? Us too! And that's where The Manhattans Project comes in! They're launching a new residency at New Hawaiian Cuisine POND Dalston, and they're promising to serve up 'classic cocktails, done right'. Basically, they're making timeless recipes that have been tweaked with contemporary spirits, a touch of humour and a nod to tradition. Perfect!
Where: If all of the above doesn't sound like enough, the bar residency is complemented by a brand new food menu which showcases the finest authentic Hawaiian fusion cuisine. Head over to POND Dalston, Stamford Works, 3 Gillet Street, N16 8JH.
When: You NEED to visit POND, even just for The Manhattan Project's reworking of the '8 rum Mai Tai'. It is delicious! Doors open from 6pm until midnight between Monday and Saturday. We'll see you down there.