Looking for the best tech gifts for Christmas 2016? We've got it sorted. With so many potential electronic gifts you can buy this Christmas, look at this electric ride on car for Christmas, its the perfect gift if you have an aspiring racing car driver in the family. From eReaders to coffee machines, stylish headphones to health trackers, here's our favourite tech gifts we'll be splashing out on this Christmas. Still need more inspiration? Hotrate reviews all the best and latest gadgets.
Best Christmas Tech Gifts: For the Home
What: JURA A1 Coffee Machine (£645)
The Lowdown: Makers of Swiss, luxury, bean-to-cup coffee machines, JURA has the ultimate gift and must-have gadget. ​Producing exceptional barista-style coffee, every time, the A1 is a must-have for caffeine fiends this Christmas. It oozes sophistication, boasting an ultra-modern, sleek exterior, available in a Piano Black and Piano White finish. It's at home in any kitchen, loft or office space producing a range of coffee specialities, including espresso and ristretto and delivers a flavoursome and intense aroma.
Why: This slim line one-cup machine is designed to comfortably fit anywhere due to its ultra-compact design. Perfecting the brewing process, the A1 features advanced technology. Its Pulse Extraction Process optimises extraction time to guarantee a supreme serve by driving water through finely ground coffee beans at short intervals, whilst the Aroma Grinder achieves the perfect aroma.
Other features include a one touch function – three cups can be permanently programmed and two strengths selected – at the touch of a button and a Zero-Energy Switch which allows the machine to use up to 40% less energy.
Buy: Online here
2. For a Smart Device: TP-Link Smart Plug
What: TP-Link Wi-Fi Smart Plug with Energy Monitoring (£34.99)
The Lowdown: This handy device helps you control your home's lighting from an app on your mobile or tablet, even when you are away from the house. One of the biggest trends for 2017 is smart home devices; these will enable you to control you home's lighting at the touch of a button.
Why: Not only does it enable you to turn your lights on and off at the swipe of a button while away from home, it also enables you to monitor your house's energy consumption – very useful if you want to keep control of lighting and heating costs.  It is also compatible with Amazon's voice-activated speaker Amazon Echo (sold separately), which means you can control devices connected to the smart plug, with your voice.
Buy: Online here
What: Blink home security camera (from £109.99)
The Lowdown: Meet Blink, the one-of-a-kind, battery-powered video home security and monitoring system that's simple to set up and equally perfect for renters or homeowners. The Blink features an HD camera and video, motion detection triggers the recording of a short video clip, instant push notification alerts, live view mode, instant on mode allows instant look at who or what triggered an alert, low-light illumination, built-in microphone and privacy assurance.
Why: Its stylish, wireless design houses innovative HD video technology, plus motion and temperature sensors, to deliver instant home insight through the Blink app for your iOS or Android device. Home security never looked so sexy.
Buy: Buy online here or alternatively via Amazon.
4. For Smart Home Devices: Hive
What: Hive Active Light (from £19)
The Lowdown: Hive, a British Gas innovation, provides new ways for people to control, manage and connect with their homes through innovative technology, creating a little magic in the everyday along the way. The journey started with the launch of Hive Active Heating™ in 2013, giving people the ability to control their heating and hot water from their smartphone, tablet and laptop.  Since then, Hive Active Heating™ has become the UK's leading smart thermostat and the Hive family has grown to include a multitude of products and services, including smart plugs, sensors and lights.
Why: We love the Hive Active Light – Hive's range of bulbs which allows users to control lights, switching them on and off, change and set colours, tune from cool to warm white, or dim them, and set schedules, remotely from the Hive App.
Buy: Online here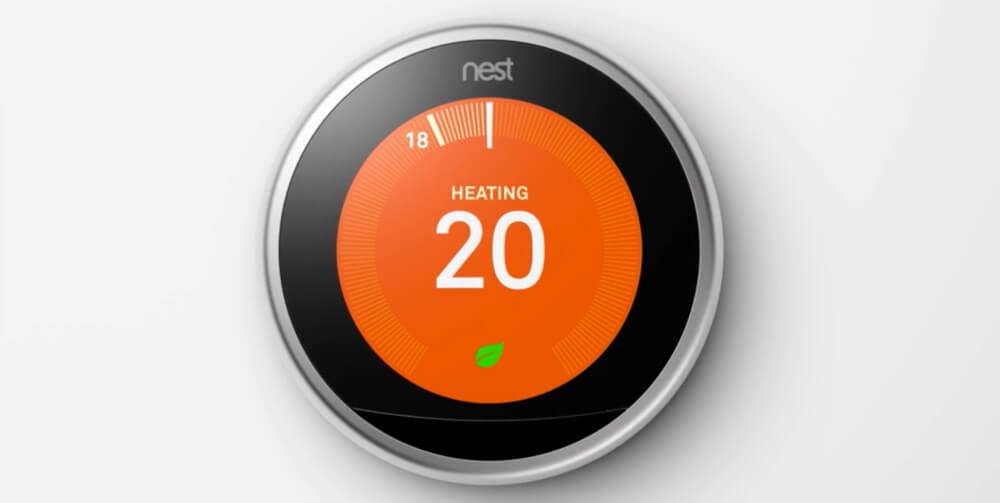 What: Nest Learning Thermostat (£249)
The Lowdown: We're loving the newly launched, award winning Nest Learning Thermostats. Nest, pioneers of the smart-home, have recently launched the Nest Learning Thermostat in three new materials, whilst reducing energy bills throughout the winter season. Three beautiful new finishes have been created to complement any home decor, including white, copper, and black, in addition to the original stainless steel version available.
Why: Since 2011, that Nest Learning Thermostat has saved over 7 billion kWh of energy in millions of homes worldwide. No home is the same, that's why Nest learns your schedule, connect with hundreds of products already in your home, and now gives you more choice in terms of colour when it comes to purchasing a Nest Learning Thermostat.
Buy: Online here
Best Christmas Tech Gifts: For Sleeping
1. For Soothing Sleep: Sound Asleep Pillow
What: Sound Asleep Original Speaker Pillow (£14.99)
The Lowdown: Do you struggle to sleep at night? You're not alone, studies show that a high percentage of the UK population find it hard to nod off at some point in their lives. Relax and listen in comfort with the Sound Asleep Original Speaker Pillow from SleepyPeople.com; this pillow allows you to plug in your music device and drift off to your own personal playlist. Heaven.
Why: Research has revealed that the soothing tones of your favourite music can aid in relaxation and the Sound Asleep Original Speaker Pillow allows you to directly plug in your music device, helping you to drift off to your own personal playlist.
Buy: Online here
2. For a Natural Wake-Up: Lumie Bodyclock
What: Lumie Bodyclock Luxe 700 (£170)
The Lowdown: Lumie Bodyclock is a range of wake-up lights, alarm clocks that mimic a sunrise to wake you naturally with light and a sunset to help you drift off to a good night's sleep. Using light in this way has been shown to improve mood, energy, productivity and the quality of sleep and awakening. It's suitable for the whole family, including children and babies. Its main function aside, it's also an attractive bedside light that is fully dimmable (including the display) so it doubles up as a night light.
Why: The brand new Lumie Bodyclock Luxe has an innovative low-blue light feature to be non-alerting at bedtime, high end audio with Bluetooth for music streaming and a choice of 20+ wake and sleep sounds. Glorious.
Buy: Available from Lumie.com here, Amazon and John Lewis.
Best Christmas Tech Gifts: For Cyclists
1. For Cycling at Night: Winglights
What: WingLights (Magnetic £37.99, Fixed £26.99)
The Lowdown: WingLights, from cycling accessories brand CYCL are direction indicators for bikes which make the perfect finishing touch for a bike or stocking filler this Christmas. Shockproof and 100% waterproof, they have powerful amber lights which flash at the same frequency as car indicators, to ensure bikes are highly visible day and night. A great gadget for safer cycling they're also the perfect stocking filler or present for those friends and family that like to see the world on two wheels.
Why: The direction indicators fit easily onto the handlebars and are activated with a simple tap, while the lights flash at the same frequency as car indicators, to ensure bikes are highly visible, day and night. They are shockproof and 100% waterproof with bright LEDs to provide cyclists with 360 visibility in all light and weather conditions. Magnetic WingLights can be snapped on and off the ends of a bike's straight handlebars in seconds and the Fixed WingLights remain on the bike permanently.
Buy: Online here
Best Christmas Tech Gifts: For Music Lovers
1. For a Portable Speaker: Bang & Olufsen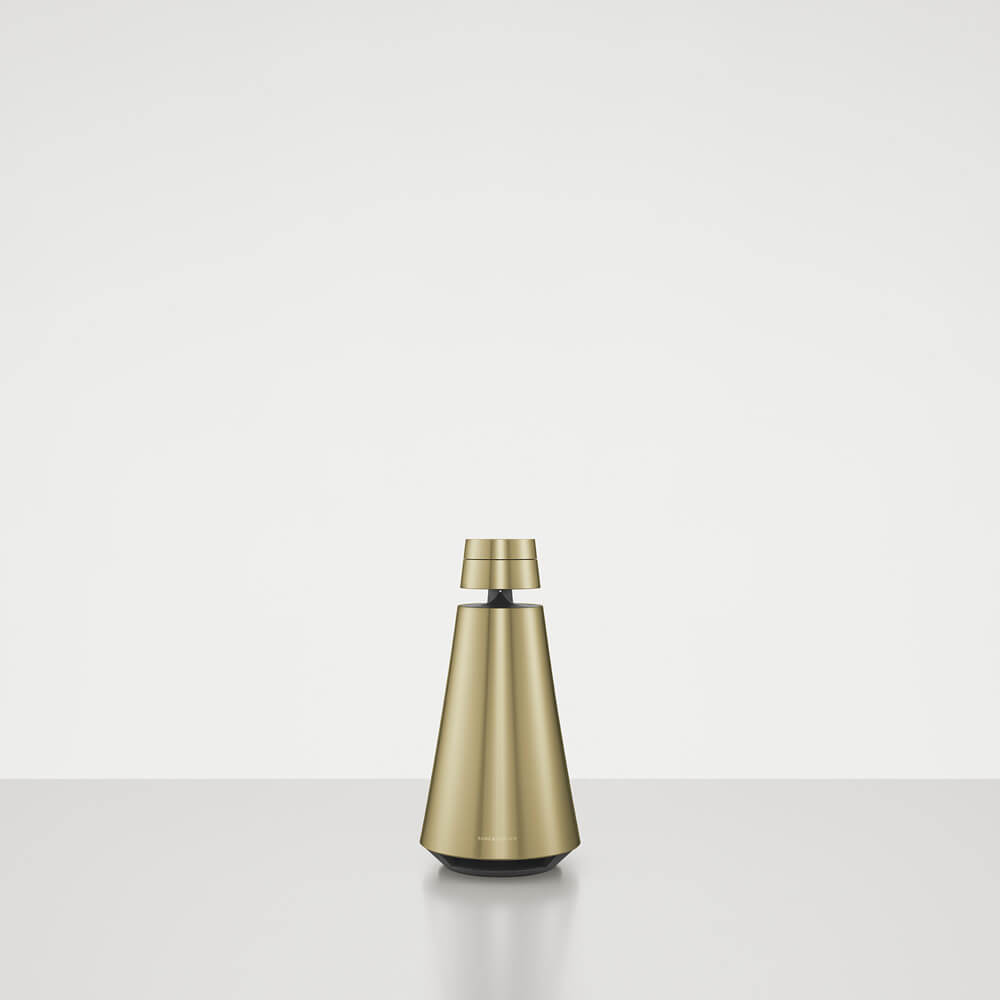 What: BeoSound 1 (£995)
The Lowdown: The BeoSound 1, a new wireless speaker system, is Bang & Olufsen's answer to the ever-changing everyday life; it is ultra-flexible in terms of usability, connectivity and placement options – and delivers an unparalleled 360-degree sound experience no matter where the speakers or you are placed. As a true portable speaker BeoSound 1 supports everything from Google Cast to Bluetooth to AirPlay and DLNA.
Why: The wireless speaker is the perfect product to pump up the volume at a party and look very attractive at the same time. BeoSound 1 is a portable wireless speaker with an impressive 360-degree sound performance, a rock-solid aluminium exterior crafted for mobility, integrated access to Spotify, Deezer QPlay and TuneIn, battery power for a trip outside – and featuring the BeoLink Multiroom Technology that connects your Bang & Olufsen products in one wireless system across your home.
Buy: Online here
2. For Noise-Cancelling Headphones: Sony
What: MDR-100ABN (£220)
The Lowdown: The h.ear range from Sony combines High-Resolution Audio capability with a bold and distinctive design. Vibrant sound has never looked so good. For times when you need a break from the festivities don Sony's colourful MDR-100ABN 'h.ear on' Wireless NC headphones.
Why: Available in five colours, the eye-catching design suits all styles and the Digital Noise Cancelling feature blocks out background noise so you can focus fully on the music. The headphones are high-resolution audio compatible, with easy Bluetooth connectivity with NFC One-touch, and noise cancelling technology. If these headphones aren't the ones for you, check out the Noise Cancelling Headphones Guide from Gear Hungry.
Buy: Online here
3. For Stylish Headphones: Bowers & Wilkins
What: P3 Series 2 (£119.99)
The Lowdown: This is the newest adaption of the popular P3 series from Bowers & Wilkins. It's designed for people on the go, it's foldable and comes with a case which makes it perfect for throwing in your bag. It offers pristine, clear sound with an impressive bass for such small headphones. It's now enclosed in sumptuous calf leather for a more elegant finish.
Why: Bowers & Wilkins are notorious in their field for producing incredible sounding headphones, so the sound produced from these is its biggest selling point, it's also stylish and lightweight – the perfect accessory.
Buy: Online here
4. For Comfortable Headphones: Phonaudio
What: PHN100 in silver, black or gold (£189)
The Lowdown: The Phonaudio range is the product of 4 years of extensive research and development. Learning that studio quality sound is just the start of an incredible audio experience, their patented design presents a fashionable, yet functional headphone that is convenient to use, comfortable to wear and will stand the test of time. The PHN100 are located on both ear- cups, the intuitive multi-function buttons provide both music and call control. Music like you've never heard before.
Why: For rich clear bass sound, these headphones are ideal – they also block external noise and reduce sound leakage, for the best sound yet. Switch seamlessly between music and calls, they feature an advanced built-in microphone system. Play, pause, skip, answer calls and more with just one button. Ideal.
Buy: Online here
5. For Fashionable Headphones: Happy Plugs
What: Happy Plugs Ear Piece (£79.99)
The Lowdown: Created with the ambition to combine jewellery and function, the Ear Piece is the perfect modern Bluetooth statement piece, allowing you to move freely while controlling your calls and music. White and rose gold bluetooth headphones are the tech accessory you wear to turn head; this Ear Piece is the perfect modern Bluetooth statement piece.
Why: Designed with faceted clean lines, refined metal looks and a distinctive silhouette combined with a beautiful balanced sound experience, this is the addition to the wardrobe as your most justified accessory to date.
Buy: Online here
Best Christmas Tech Gifts: For Gym Bunnies
1. For New Year Fitness: Under Armour Band
What: Under Armour HealthBox (£349)
The Lowdown: Monitor your progress with the HTC Under Armour HealthBox, the world's first Connected Fitness system which allows you to track your steps, distance, resting heart rate and sleep. You can also use the UA Scale to measure your weight and body fat percentage. The HealthBox includes the UA Band to track your steps, distance, resting heart rate and sleep, the UA Scale to measure your weight and body fat percentage and the comfortable UA Heart Rate monitor to accurately record your heart rate during workouts. All of these are designed to work together seamlessly as a package to help you look and feel your best.
Why: The perfect tool to help you stay on top of your training goals in the New Year. Included is the UA Record App which acts as your own personal trainer by pulling together your sleep, fitness, activity and nutrition data from the UA HealthBox and other fitness apps into one single-view dashboard.
Buy: Online here
2. For Wireless Headphones: Jabra Elite Sport
What: Jabra Elite Sport (£229.99)
The Lowdown: The Jabra Elite Sport are the most technically advanced, true wireless sport earbuds on the market. Their secure, cord–free wearing style, with dual or single earbud use, makes them perfect for kick starting an anti-Christmas overindulgence workout – completely wire-free. Water resistant, they deliver ground-breaking in-ear fitness analysis and insights, a strong battery life, as well as superior sound quality, for up to five hours.
Why: An effective training tool no matter your fitness level or work-out regime, Elite Sport offers advanced personalised fitness analysis, thanks to an in-ear heart rate monitor. It also comes with an integrated app that offers automatic fitness testing, race-time predictor, recovery advisor and automatic repetition counting. The Jabra Sport Life app delivers these updates via real-time in-ear coaching to ensure an uninterrupted workout.
Buy: Online here
Best Christmas Tech Gifts: For Film-Makers
1. For Caputring It All: HERO 5
What: HERO5 Black (£349.99)
The Lowdown: The brand new HERO 5 Black from GoPro allows you to capture all those special Christmas moments and share them straight away. If it's a white Christmas, the kids can film their epic snowball fights without worrying about getting the camera wet, as its waterproof to 10m. Combining professional-quality 4K videos and 12MP images with an easy-to-use touch screen display, this is the best GoPro yet.
Why: Hooking up the HERO5 Black means you can capture the action from your own perspective, without having to touch a thing, thanks to voice control technology. The camera also features image stabilisation, which decreases the impact of movements. Amazing.
Buy: Online at GoPro, John Lewis and Currys
2. For Sports Lovers: Garmin VIRB Ultra 30
What: Garmin VIRB Ultra 30 (£369.99)
The Lowdown: An Ultra HD 4K action camera with 1.75-inch touchscreen display that lets you see what is being recorded. This best-in-class camera shoots up to 4K/30fps video action to show all your adventures in crisp, brilliant detail. VIRB Ultra 30 also features 3-axis image stabilisation, so whether you're snowboarding, cycling or off-roading, footage won't come out shaky. This camera captures smooth and steady video, no matter the terrain. The high-sensitivity microphone captures clear audio in and out of the waterproof case.
Why: Shoot hands-free using voice control to start and stop recording, take photos or remember moments. The nuilt-in sensors and GPS capture G-Metrix™ data to prove how far, how high and how fast you went. With one touch you can even live-stream in HD to YouTube to share your footage with the world.
Buy: Online here
Best Christmas Tech Gifts: For Your iPhone
1. For iPhone Streaming: Insta360 Nano
What: Insta360 Nano (£199)
The Lowdown: The Insta360 Nano is the world's first video camera which shoots and live-streams perfect HD 360-degree stills and video directly from your iPhone. The compact, sleek camera simply clips onto an iPhone 7, 7 Plus, 6, 6 Plus, 6s or 6s Plus. You can then share your images and videos instantly with your social media followers on Twitter and Facebook. Insta360 Nano is the most innovative, affordable and convenient mobile panoramic and VR video camera available.
Why: You can share the images and videos you create easily on social media and as well as that, if your Christmas budget won't stretch to a virtual reality headset, the Insta360 Nano's packaging works as a VR viewer so you can immerse yourself in your visual masterpieces.
Buy: From Amazon here
2. For an iPhone DSLR: DxO One
What: DxO ONE (£399)
The Lowdown: DxO ONE is a revolutionary new camera that pairs perfectly with your iPhone and iPad to deliver DSLR image quality at a size that lets it go everywhere you do. DxO ONE is small enough to fit in your pocket, yet it features a large 1-inch sensor capable of capturing beautiful, high-resolution images. Designed in Paris and San Francisco by a team of top image scientists and engineers, the DxO ONE leverages DxO's world-renown image processing capabilities to produce photographs that rival those from a DSLR.
Why: The camera is special for several reasons. First of all, it is so tiny and lightweight (at just 108 grams and well under 3" tall, DxO ONE is a fraction of the size of any high-end camera), that it is the perfect travel companion so you can take amazing photos anywhere you go. Also the quality of the photos easily rivals that of professional cameras, and so does the camera's price. No reason not to go for the DxO ONE! A last thumbs up for the camera: it can easily capture brilliant photos in even the lowest light – indoors at a dimly lit restaurant, or outside on a moonlit walk.
Buy: Online here
Best Christmas Tech Gifts: For Portable Devices
1. For a Stylish Tablet: Asus Transformer Mini
What: Transformer Mini (£549)
The Lowdown: The Transformer Mini is a super stylish, feather light and convenient tablet. The T102HA can be charged with your mobile phone charger or any power bank with a micro USB connector, so you cut down the need for so many wires. If you've got a busy day you need your laptop to last as long as you do – the Transformer Mini can last 11 hours before it needs charging.
Why: What sets it apart from the competition and makes the Transformer Mini so special is its super convenient sizing and portability. Its small, slim and sophisticated appearance makes doing your work on the go all that much easier. The keyboard and tablet combination weighs under 800g and is still only 13.9mm thick, so you'll never have an excuse to leave your Transformer Mini at home.
Buy: The Transformer Mini is available in Currys/PC World
2. For a Travel Tablet: Lenovo Yoga
What: Lenovo Yoga Book (Android version: £449.99, Windows version: £549.99)
The Lowdown: If you are looking for a 2-in-1 tablet which offers beauty and brains, then the YogaBook is the perfect device for you. Its stylish, sleek design and 15-hour battery makes it an ideal travel companion, for those on the go. This ultraportable device lets you take notes and draw with a real-ink stylus, features a Halo keyboard that appears only when you need it, and lets you get things done on the go like no other tablet.
Why: It's packed with new features, including an on-demand Halo keyboard, which appears or disappears whenever you want it to and the ability to write notes using a stylus with real ink and get these instantly digitised, so you never need to worry about losing your notebook.
Buy: Online here
3. For a Great eReader: Kobo Aura ONE
What: Kobo Aura ONE (£189.99)
The Lowdown: The Kobo Aura ONE is the world's first eReader with a blue-light reducing display that allows for night-time reading limiting impact on sleep. This new device offers a 7.8-inch screen size that fits more words to a page, a battery that lasts up to one month and an interface offering customised book recommendations to suit readers. We love.
Why: The Kobo Aura ONE is also waterproof for up to 60 minutes in up to two meters of water, making it perfect for baths or pool-side reading. Can't decide what to read? You don't need to. The device has 8GB of storage and stores up to 6,000 eBooks. It's time to get reading.
Buy: Online here
Best Christmas Tech Gifts: For the Office
1. For a Wireless Mouse: Arc Touch Mouse
What: Arc Touch Bluetooth Mouse (£59.99)
The Lowdown: A clutter-free and reliable experience that works from up to 30 feet away. Utilizing the latest in Bluetooth technology, consuming less power. And just like the original, the Arc Touch Bluetooth Mouse curves to turn on and flattens to turn off.
Why: Comfortable and portable, shaped to match the natural curve of your hand, it's a perfect fit for your mobile lifestyle. The touch strip responds precisely to the speed of your finger movement, using haptic feedback to scroll vertically.
Buy: Online here
2. For Multi-Screen Viewing: Packed Pixels
What: Packed Pixels (£149)
The Lowdown: The first ever portable HD multi-screen set-up for laptops; perfect for photography, watching films and gaming to music production, investment trading and remote working – which makes an ideal gift for those always working on the move or those gaming and photography fanatics, Packed Pixels a must-have tech essential for the whole family this Christmas.
Why: The super-lightweight innovative screen transforms multi-screen viewing, as unlike other multi-monitor desk setups, this fits any laptop, providing an easy solution for those who want to maximise their viewing experience. Requiring no additional power supply, the Packed Pixels sets up within seconds via USB.
Buy: Online here
Best Christmas Tech Gifts: For Tracking
1. For an Item Tracker: Trackr Bravo
What: TrackR bravo (from £24.99)
The Lowdown: Tired of losing your keys, wallet, or other valuables? Attach this coin-sized tracking device to any item – then use the TrackR app to locate it in seconds. Quickly ring a missing item around the home (or somewhere else) or be notified before leaving things behind. Genius.
Why: Compare to other tracking devices, TrackR bravo has a replaceable battery that last up to a year. The app has more adjustable settings; it can integrate with home Wi-Fi and Nest network to disable alerts from sounding when wandering around the house. You can have each TrackR bravo individually laser etched to display a short message to make it personal. 
Buy: Available in the UK at Argos, Currys, Urban Outfitters, Selfridges, Harrods, EE shops or on Amazon.
2. For a Wellbeing Tracker: Spire
What: Spire (£99.95)
The Lowdown: Spire is a new tracker that monitors your movement and breathing patterns to give you insight into your physical activity and state of mind.  Your state of mind affects how you breathe, but how you breathe can also change your state of mind. Spire helps you to get more done by gaining insight into when you're frazzled vs. focused and lower stress at work, during your commute, and at home by sending you meditation exercises through the app. It will also help you be inspired to move more throughout the day, by sending you notifications when you've been inactive for too long. 
Why: Other trackers ignore 86% of your day: the average person is active only 14% of their day and other trackers will only monitor your movements during those moments. Spire monitors your being even during your 'non-active' moments – while sitting, working, or playing with your kids. With real-time feedback notifications, Spire helps you take action to be healthier during your active and passive time.
Buy: Online here
Best Christmas Tech Gifts: For Accesorizing
1. For a Clutch Bag: Elektronista
What: Elektronista Digital Clutch Bag (£199)
The Lowdown: The Elektronista is a clutch bag with a difference. Available in velvet, full grain leather, or sleek nylon, it completely unzips to reveal an organisational interior and pocket for every one of your Christmas party essentials.
Why: Practical items, by default, are rarely the most aesthetically pleasing. The Elekrtonista however, designed for the contemporary city woman, combines style and function for the ultimate carry along clutch. And it doesn't stop there, it's also intuitively fitted with a power pack and charging cable, to make sure you're never caught short on a night out, when traveling, or after a long day.
Buy: Online here
2. For a Laptop Case: STM Grace Deluxe Sleeve
What: STM Grace Deluxe Sleeve (£34.95)
The Lowdown: For those that like to travel with their laptop, the STM Grace Deluxe is a perfect gift. The main compartment holds your laptop, whilst the zippered outer pocket has rooms for cables, pens or phones. The magnetised front flap allows for clean and easy access, and STM's trademark focus on protection for tech and clever, thoughtful design is clear throughout.
Why: Make sure you laptop is safe whilst you are out and about. The lush, super soft interior cradles your laptop and protects it from any scratches, and the front zippered pocket keep any extras organised. Chic and stylish, this laptop bag complements your commute!
Buy: Online here
What: Evo Elite – iPhone 7 case (£39.95)
The Lowdown: Our smartphone forms an important part of our everyday life so we want the case we choose to reflect our fashion-forward lifestyle. Designed to colour match your iPhone while enhancing its premium, sophisticated feel; you can trust the Evo Elite to keep your phone as beautiful as the day you took it out of the box.
Why: Thanks to FlexShock™, an ultra-efficient impact absorbing material, Evo Elite offers 2m/6.6ft drop protection turning your fear of breaking your phone into a carefree attitude that makes life that much more fun.
Buy: Online here