Is your mum or dad's birthday fast approaching? In need of some inspiration to celebrate their special day? Fear not because we've created a round-up of some of the very best activities in and around London that make for perfect birthday treats. From a luxury gastronomic getaway in Cornwall to gin making masterclasses and elegant afternoon teas, here's our top 10 birthday ideas in London for your parents:
What: Serata Hall is the go-to place for gin lovers with their array of cocktails made with their very own small-batch Serata Hall Gin. Now guests can expand their gin-loving knowledge by taking part in Serata Hall's Gin Cocktail Masterclass or take it even further with a Gin Blending Masterclass. 
Why: If your parents are fond of a good gin, Serata Hall is offering a Gin Cocktail Masterclass in which you are welcomed with Prosecco before creating three gin cocktails and finishing off with a 'goodbye' Limoncello. During your masterclass, you will get to mix, shake and stir your cocktails with Serata Hall's head bartenders. If you want to treat your parents to an even deeper gin experience then Serata Hall has got you covered with a fantastic gin-blending masterclass hosted by gin distiller, Jack Mannering. Guests will have the opportunity to try a range of tonics and three different cocktails. The real icing on the (birthday) cake is that guests will also be able to create their own bespoke gin before naming and wax sealing two bottles to take home!
Price: Gin Cocktail Masterclass, £40 per person. Gin Blending Masterclass, £80 per person. Book here. 
Where: Serata Hall, 207 Old Street, London EC1V 9NR 
What: Delicious food and a perfect Cornish getaway, the Stargazy Inn has got it all which makes it the ideal weekend escape for your mum or dad's birthday. 
Why: One of the country's innovative young chefs, Andrew Sheridan, has joined the Stargazy Inn, taking the helm of the luxury destination's fine dining experience. This stylish nine-bedroom Victorian house perched on the breath-taking Cornish coastal town of Port Isaac offers a seaside refuge to celebrate the mums and dads in your life. Chic and newly refurbished, the rooms offer luxurious Egyptian cotton sheets with stunning sea views to match. Showcasing Andrew's signature style with intriguing flavours and textures, the Stargazy Inn restaurant is bursting with flair and creativity. Diners can expect Sheridan's take on Cornish classics and an a la carte menu featuring the likes of Newlyn Torched Mackerel with Tomato and Great British Menu Banana Rice Pudding with Picked Berries and Hay Ice Cream. The Stargazy Inn along with its stunning coastal views and mouth-watering menu is a birthday treat your parents will never forget. 
Price: Standard rooms from £110, book a table or room here or call 01208 811516. 
Where: 1 The Terrace, Port Isaac PL29 3SG 
What: Luxury event planner La Fête and Starhotels Collezione have launched a Rock 'n' Roll themed Afternoon Tea at the Gore Hotel inspired by legendary Artists Throughout the Ages, making it a unique birthday treat that's bound to be a hit with the family. 
Why: The Gore, a boutique hotel located in the heart of Kensington has partnered with La Fête to create an Afternoon Tea as you've never seen before. This unique Rock 'n' Roll themed feast is inspired by legendary artists from the popular music genre including The Rolling Stones, Guns N' Roses, Queen and David Bowie. From drum kits to record discs, this experience is a guide to iconic British music with each menu item crafted into the shape of a famed rock artist or symbol that's synonymous with the Rock 'n' Roll era. Guests can enjoy an eclectic menu featuring 'Queens of Noise': a duo of delectable sandwiches, 'Popping Stones': paprika popcorn and sweets including 'Goodbye Ziggy': a chocolate ganache cake, as well as 'Sweet Choux O Mine': choux pastry filled with a dulce raspberry cream and topped with a chocolate guitarist. To wash it all down, try Bar 190's signature 'Rock with You' cocktail, a sweet but punchy combination of Bacardi rum, Amaretto, mango and lime juice. 
Price: The Gore and La Fête Rock 'n' Roll Afternoon Tea £35 per person. Reservations will be between 12pm and 4.30pm (weekdays and weekends) and the Afternoon Tea will run until June 2020. Book here or call +44 020 7584 6601. 
Where: The Gore Hotel, 190 Queen's Gate, South Kensington, London SW7 5EX
What: Sometimes the best memories are born out of more intimate moments and Pembury Tavern has got just the ticket to make your mum or dad's birthday a special one.
Why: Cosy and indulgent, the Pembury Tavern, situated in the heart of Hackney is a feast for the pizza and beer lovers alike. Owned by Five Points Brewing Co., the Pembury Tavern serves over 20 beers on draught taps, including the brewery favourites as well as spirits and wines. For the hungry, the tavern also has a tempting menu of New York-Neapolitan pizzas inspired by coal oven pizzerias in the U.S. They also do vegan and gluten-free pizzas so everyone can get a slice of the action. If you're looking for a relaxed setting to enjoy your parent's special day, why not stop by the Pembury Tavern for an evening of delicious food, quality beers and even a game of pool?
Price: Pizza from £6.50 each. Book here.
Where: 90 Amhurst Road, London E8 1JH
What: Give your parent's birthday a nautical twist by setting sale with Bateaux London's brand new boat, Glass Room. Enjoy lunch, dinner or afternoon tea while sailing down the Thames and admiring London's best views from the river.
Why: Bateaux London's fabulous new boat, Glass Room promises a fine dining experience with uninterrupted views of the city. Featuring stylish interiors from Tom Dixon, great food and live music, it has all the glitz and glam of a truly memorable birthday. The Glass Room offers a two-course lunchtime sail featuring fine quality British ingredients freshly prepared by onboard by talented chefs. Guests can enjoy Severn and Wye smoked salmon with celeriac remoulade, and charcoal gnocchi with gorgonzola and cobnuts and much more. Dinner is a more leisurely affair with a three-hour sail under the stars, a five-course menu and live music and entertainment. If you love your Sunday roasts then the Glass Room serves in style with the great British roast and live jazz taking centre place. Finally, what could be more quintessentially British than afternoon tea? The Glass Room pull out all the stops with decadent sandwiches, cakes, fine quality tea and gorgeous views of the city. Perfection.
Price: Choose from lunchtime sails starting from £39 per person, dinner packages from £79, Sunday sails from £49 and afternoon tea from £36. Book here.
Where: Glass Room, Embankment Pier, Victoria Embankment, London WC2N 6NU
What: If your mum or dad is an avid golfer then Urban Golf is the perfect birthday treat. After recently undergoing a £750,000 transformation, this much-loved London hangout has become one of the world's coolest clubhouses offering an unparalleled golfing experience. One of our top birthday ideas in London, for sporty parents.
Why: It's golf like you've never seen it before as Urban Golf pull out all the stops adding three new state-of-the-art simulators, a projector, a DJ booth and a luxury lounge. To make your match that little bit more thrilling, Urban Golf's simulators include a 160-degree curved screen in 'The Bunker' which provides the most immersive golf experience possible. Hailed as the best on the market, these simulators use high-speed cameras and about Golf's patented 3trak technology to provide you with the most accurate and reliable data. If that wasn't enough, Urban Golf has an entire library of the most iconic courses in the world to play in, with over 60 layouts. If you get peckish, Urban Golf has a range of food to offer including Spanish Tapas as well as an extensive menu of sliders, fresh salad bowls and vegan options. Drinks on offer include craft beer, craft gins and tonics, spirits and a selection of delicious wines from across the globe.
Price: Between £20 – £60 per hour per simulator. Prices vary depending on times. Book your slot here or call 020 7248 8600.
Where: 12 Smithfield Street, Farringdon, London EC1A 9LA
What: What better way to celebrate a birthday than with good food? Roast in Borough Market hits the spot with its elegant menu of delicious British dishes. Celebrate with mum and dad with a hearty meal, exquisite breakfast or decadent afternoon tea.
Why: Borough Market is well-known as a hub for culinary excellence and standing majestically over the market, Roast is no exception. Head Chef Matt Bishop creates menus that celebrate fine quality ingredients. The restaurant also works closely with Borough Market stallholders, including Bread Ahead, Cannon & Cannon, and Grovers and Turnips. Guests can enjoy starters such as Lindisfarne Rock oysters, Monkfish fritters with summer herb pesto, preserved lemon and honey. For the main course, help yourself to the British classics or a selection of steaks from the grill. True to the restaurant's name the Full and Proper Roast Beef is also available throughout the week, served with Yorkshire pudding, rosemary roasties and horseradish cream. Enjoy your meal in Roast's stylish new interiors that features carrara and verde marble tables, luxurious leather banquettes and festoon lighting that creates an infinity effect with reflections across the glass walls and ceiling.
Price: Explore menus here and reserve a table online here. Afternoon tea starts from £25 per person.
Where: Roast, The Floral Hall, Stoney Street, London SE1 1TL
What: For something unique, why not treat your parents to a day out at Wookey Hole Caves in Somerset? Featuring some of the most stunning rock formations in any cave in England, it's truly a wonder to behold.
Why: Wookey Hole Caves have been a source of fascination for thousands of years. It's here that a river flows from out of the depths and pagan and Christian legends intermingle. In the Wookey Valley, early man made his home 50,000 years ago, hunting bear and rhinoceros with stone weapons. Much later, when the Celtic peoples of the Iron Age moved into Britain they found Wookey Hole Caves a safe and comfortable place to live. By the 15th Century only bones, broken pottery and legends remained. Wookey Hole Caves have an ancient history that pre-dates humans by millions of years and visitors can explore the remnants of its past while marvelling at its sheer magnitude and beauty. Make a weekend of it by exploring these incredible caves before getting involved with a whole host of attractions including a circus, cave diving, museums and more. To complete your birthday experience, Wookey Hole has a range of gorgeous accommodation from holiday parks to glamorous hotels and luxury lodges.
Price: Adult ticket £19.95 at the gate with a 5-15% discount online. Book here.
Where: Wookey Hole Caves, Attractions, Hotel & Mendip, Wookey Hole, Wells, Somerset BA5 1BB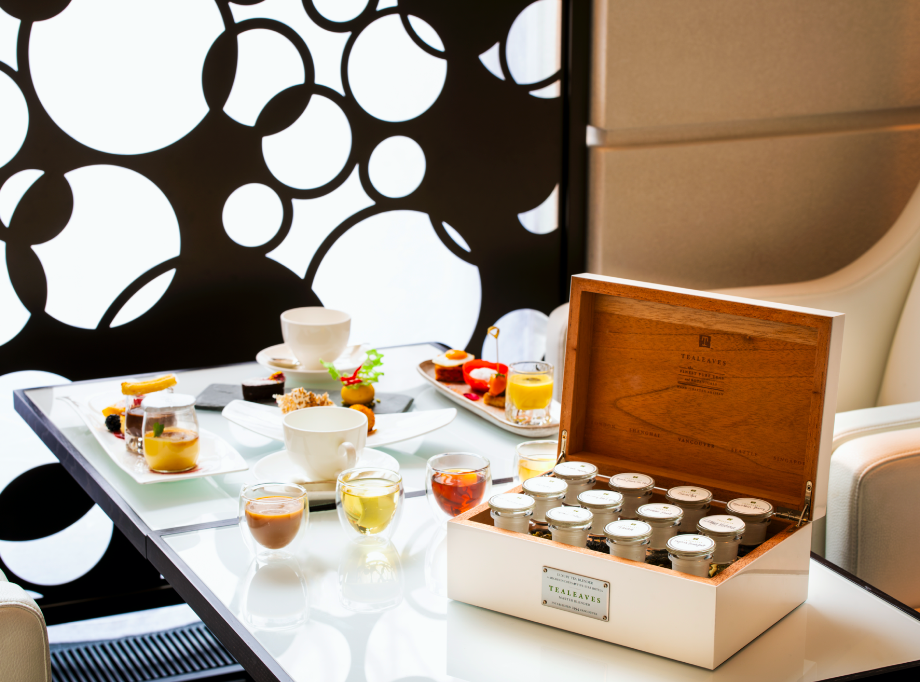 What: For an afternoon tea that oozes elegance, charm and culinary delights, COMO The Halkin has got it all. With each signature dish served with a bespoke Tea Leaves pairing, it's the perfect birthday treat that your parents are guaranteed to adore.
Why: For the artisanal tea lovers and connoisseurs of wellness botanicals, each Tea Leaves tea has been artfully paired with a signature Basque dish from the talented team at Ametsa with Arzak Instruction to add a twist to the iconic British tradition. Guests are invited to choose from two savoury and two sweet dishes that have been paired with a tea to match based on a combination of tastes, flavours and ingredients. Signature pairings include Egg and Waffle with English Breakfast Tea, Iberico Ham Croquettes with Lapsang Souchong Tea and Chocolate with Churros and Mountain Berry Tea. If you want something a bit stronger then COMO The Halkin has also designed a new cocktail menu in association with NOVELTEA, a spirit using unique blends of teas and botanicals. Expect distinctive flavour combinations such as Gin with Earl Grey, Moroccan green mint tea with white rum and Oolong tea with red rose petals, papaya and mango flakes.
Price: Ametsa with Arzak Instruction afternoon tea starts at £34 per person including tea pairing. Book here.
Where: 5-6 Halkin Street, Belgravia, London SW1X 7DJ
What: Celebrate your mum or dad's birthday and learn an impressive new skill while you're at it with Spun Candy's sweet making masterclasses. Highly trained Master Candy Makers will teach you the art of traditional candy making through lollipop masterclasses and fudge, honeycomb and brittle workshops. You'll even get to take home a deliciously sweet goodie bag filled with the fruits of your labour.
Why: A sweet making masterclass at Spun Candy is the perfect way to make a birthday treat interactive and immersive. Create fond memories as you master the art of making unique sweet treats to order from life-sized candy faces to personalised sticks of rock. For those who want to study the science behind the magic of sugar, Spun Candy also offers confectionary masterclasses and a three-hour-long journey through confectionary. In this in-depth session, you learn how to use premium quality ingredients and the art of working with sugar at different temperatures. Go along as a family or make a celebration of it and throw a sweet making party for your parents. Spun Candy can host up to 100 people and they can also offer food and drinks packages to add on. So go on, treat your mum or dad to a fudge making masterclass and a glass of prosecco on their birthday this year.
Price: Masterclasses start at £60 per adult and £30 per child. Book here.
Where: 58 Wentworth Street, Spitalfields, London E1 7AL