Calling anyone with a predilection for Cyndi Lauper, a lustfulness for cherry red thigh-high boots and a liking for show tunes – well new musical Kinky Boots is a perfect fit. A shoe worshippers delight, Kinky Boots, dubbed Broadway's 'huge-hearted, high-heeled hit,' has arrived in London and offers feel good fun, OTT scenarios and great music to boot (couldn't resist). With songs from 'Girls Just Wanna Have Fun' pop icon Cyndi Lauper, Kinky Boots lives up to it's lighthearted, fun foraging byline. It's camp, its kitsch, darn it… it's an entertaining evening.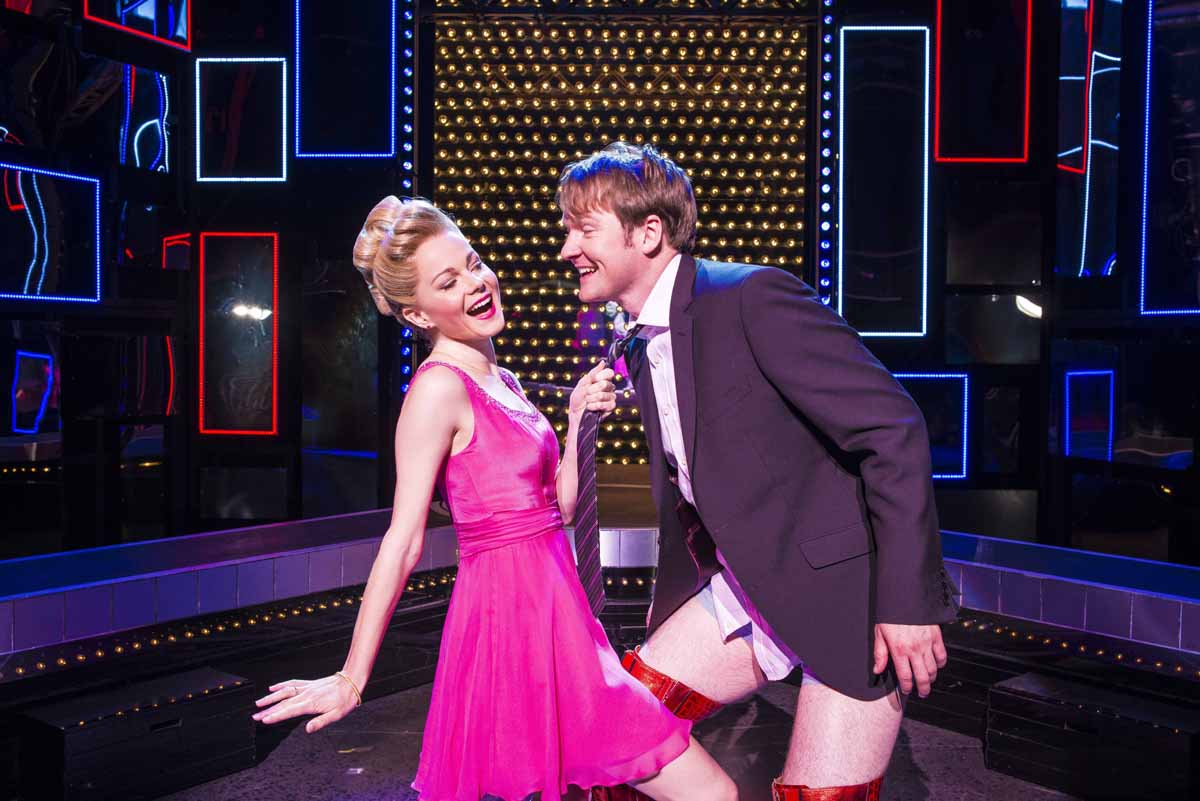 With an air of Billy Elliot about it, Kinky Boots is set in a regional town, with a cast strong of blue-collar factory workers and a momentum for change. Not quite the stirring production that is Billy Elliot, its contextually similar counterpart, Kinky Boots rally's on, attracting our interest through snappy, in-sync choreography and some phenomenal comedic talent (read Amy Lennox!)
Together, Charlie Price, the sheepish factory heir, played by Killian Donnelly (Memphis, The Commitments, Les Misérables), the flamboyant drag queen, Lola, played by Matt Henry (Avenue Q, Miss Saigon), and the stellar Amy Lennox, lead a diversified set of somewhat clichéd characters. Straying from the film's narrative somewhat, Kinky Boots focuses it's interest on Lola and the drag community, allowing for decadent costumes, a tear jerking torch song (or two) and a plethora of predictable (but well placed) witty innuendos.
Having first seen the show during previews, it still had some minor kinks (too tempting) to work out, with wayward American accents seeping in during song breaks and some unnecessary pregnant pauses mid-scene. Still, even in it's infancy it seemed relatively certain that Kinky Boots would surely hit it's stride and with opening night having been and gone, it is clear that it's a 'best foot forward' mentality for Kinky Boots.