The revival of Mike Bartlett's Bull at the Young Vic theatre sees a darkly comic play centred around office politics make its return to the London stage. Bringing you ringside, the drama plays out in a office/bullfighting ring designed by Soutra Gilmour. With both seated and standing options, the audience surrounds the stage on all sides, observing the fight that will ensue from close quarters. "Jump Around" and "Wild Thing," resound through the auditorium as the crowd is readied for this bureaucratic battle of the minds.
Photo credit: Simon Annand
Bull's weaponry words and playground tactics exemplify how bullying works as an adult in this story of a sharp, sly and suited attack which begins jokingly before quickly escalating. This 55-minute production is tense and calculated, and Bartlett fans will welcome Adam James's appearance as Tony (King Charles III; 13; Mu Child), the smart talking, ripped elitist, who buddies up with power-bitch Isobel (Eleanor Matsuura) to overthrow 'comprehensive boy done-good,' Thomas (Sam Troughton). Drawing in an audience of boppers and businessmen, this three-hander zooms in on a callous battle for two jobs in a cut-throat office environment. As Tony and Isobel pair-up in an effort to emasculate, embarrass and undermine their target, audience members quickly find that they too are complicit, drawn into guilty enjoyment of Thomas' debasement.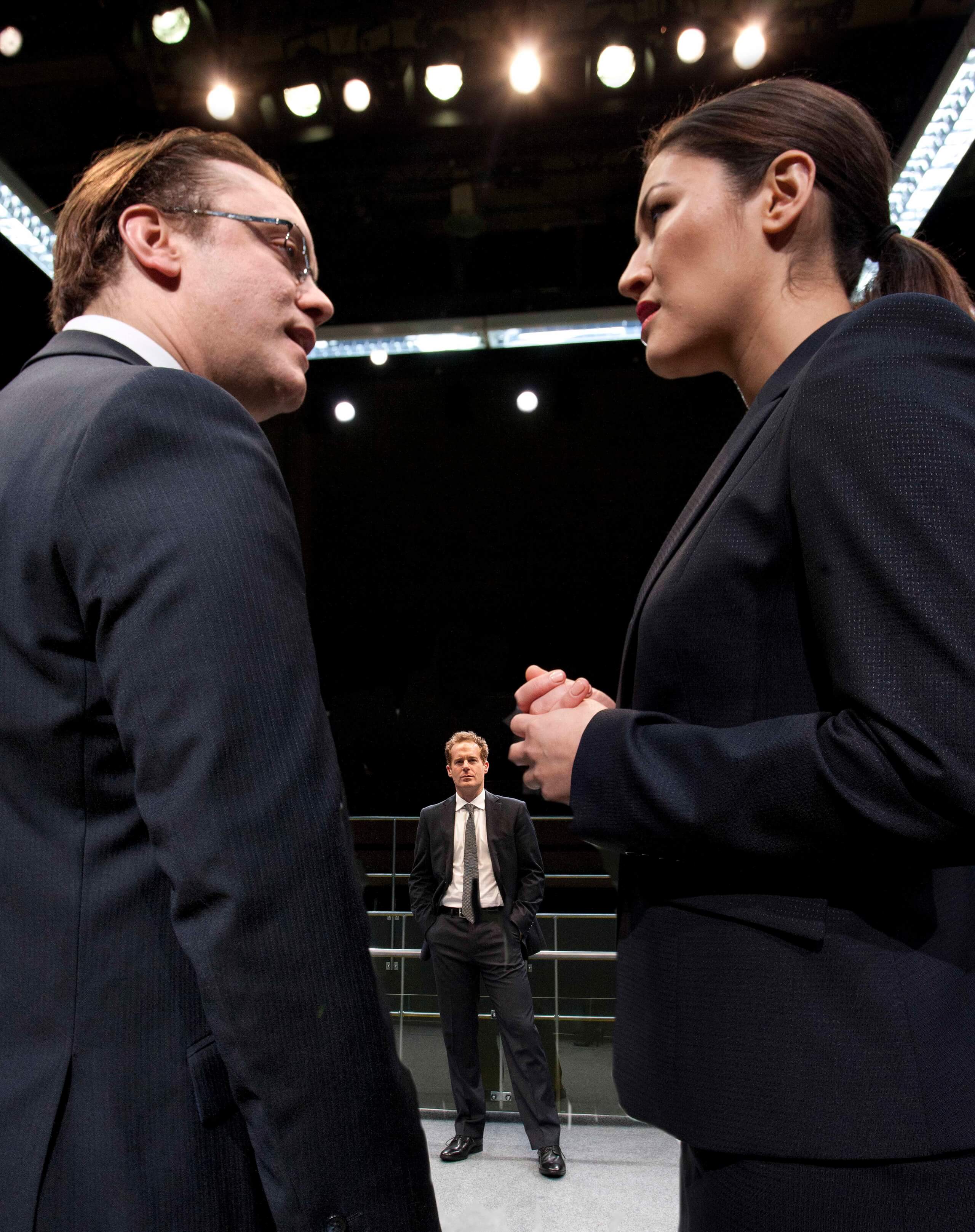 Photo credit: Simon Annand
Bartlett's subtly written critique of human behaviour justifies itself as an example of the Darwinian survival reflex, while Clare Lizzimore's direction places the audience as voyeur. It is in how we respond and react to the drama unfolding before us that highlights our own – and other audience members' – stance on the play's central message: some join in the heckling, others sit tight-lipped, and most flit between taking a moral standing and sitting back as an entertained onlooker. In the end though, only Thomas sees red.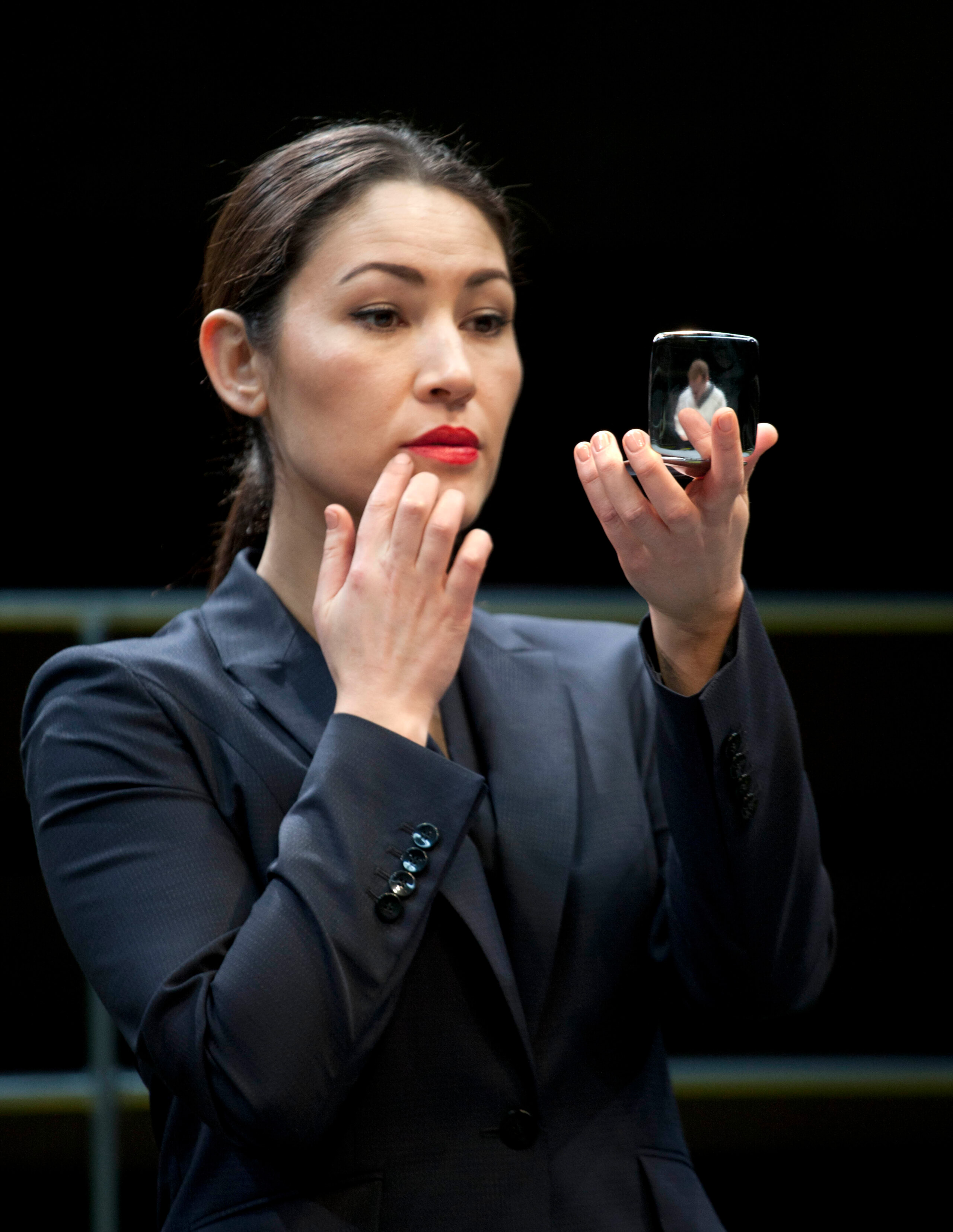 Photo credit: Simon Annand
Until 14th February, youngvic.org/whats-on/bull