Street Feast's pop-up winter playground returns to Winterville, Clapham Common on Thursday 15th November for five weeks of festivities. With a huge new selection of street food, drinks and entertainment, you won't find anything else like it in the capital.
This year's food line-up features some big new names alongside last year's greatest hits. Expect a new-and-improved Street Feast arena with 10 street food stars, a further six parking up at the Truck Stop plus the all-new pop-up pudding shop, the Chin Chin Café.
Street Feast at Winterville: Savoury Bites
Street Feast's traders are plotting some unbeatable comfort food for this year's menu. Get ready for globe-spanning street food specials with a festive twist: Up In My Grill's fondue steak sandwiches with juicy Bavette steak, confit onion, cheese fondue, garlic butter and bone marrow gravy, INK's spiced Christmas fish nuggets with sweet chilli and ginger dip, Raclette Brothers' plates of molten Raclette cheese with roasted potatoes, pickles and pancetta, and Born & Raised's sourdough pizza topped with stilton, butternut squash, sage and roast walnut, plus tons more.
Street Feast at Winterville: Sweet Bites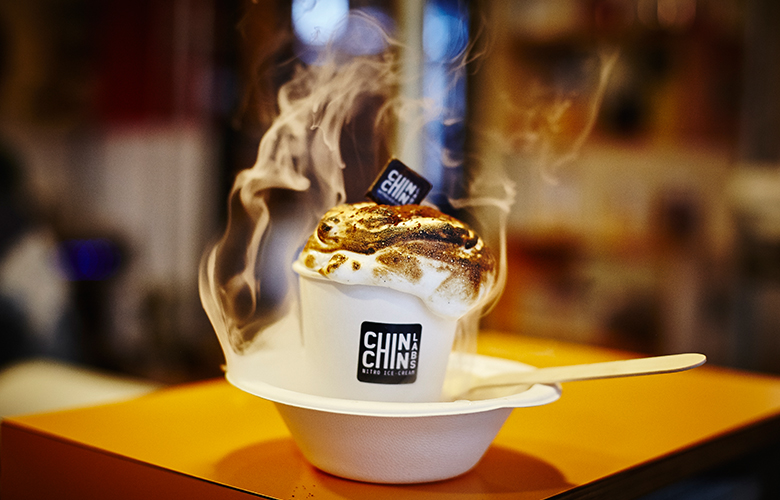 Save room for pudding. Go to Chin Chin Labs' new mad-cap caff for DIY S'mores: giant home-made marshmallows on sticks for you to roast over the fire pits yourself, served with biscuit crumble and gooey chocolate sauce. There's also crispy churros with Belgian chocolate dipping sauce from Love Churros, and a hot and fresh doughnut bar from You Doughnut.
Street Feast at Winterville: Drink
The winter watering holes will be serving everything from boozy hot chocolates to spiced hot wine. Start with a craft beer at Brew Camp, grab a frozen toffee vodka from one of their Happy Cabins, then finish inside Winterville's cosy pop-up pub, Bar Humbug, for killer cocktails and dancing.
You've got just five weeks to explore our twinkly town, so pencil in parties with your mates, romantic dates and a festive feast with the whole family. We'll see you there.
Clapham Common, London SW4 9BX