If you follow anyone on Instagram with the username including 'plant' 'clean' 'green' 'health', you'll probably know that healthy supper clubs are now super 'en vogue', which, I think is great. The recent surge in popularity has lead to a great variety of healthy supperclubs, meaning they're no longer confined to those reared on kelp but are suitable for carnivores and herbivores alike. Five years ago I went to my first health supper club which frankly, was a bit like a bush tucker trial. Table talk included why we should all be going to sleep with a clove of garlic up our rectum and I was rebuked for poisoning my skin by wearing foundation. It wasn't much fun.
But since then and the subsequent LA-fication of London, people like Madeleine Shaw, Ella Woodward and Natasha Corrett have taught us that nutritious food doesn't have to be boring or extreme. Our approach to 'diet' is now one where we look don't look for a quick 'faddy' fix, but to positive nutrition. Supper clubs have become a great opportunity to sample the great variety of healthy recipes, which offer a range of cuisines to cater for vegan, dairy and gluten-free palletes.
Last month I attended the first #FFF Supper Club hosted by Fitness queens Zanna Van Dijk and Natalie Glaze. The evening fused Food, Fashion and Fitness, with talks dispelling health myths followed by fitness installations by Charli Cohen, That Girl, Active in Style and Every Second Counts.The menu was a healthy twist on 'American Diner' so immediately, we knew this wasn't '50 ways with date-syrup' zone. And it was delicious, (see the menu below):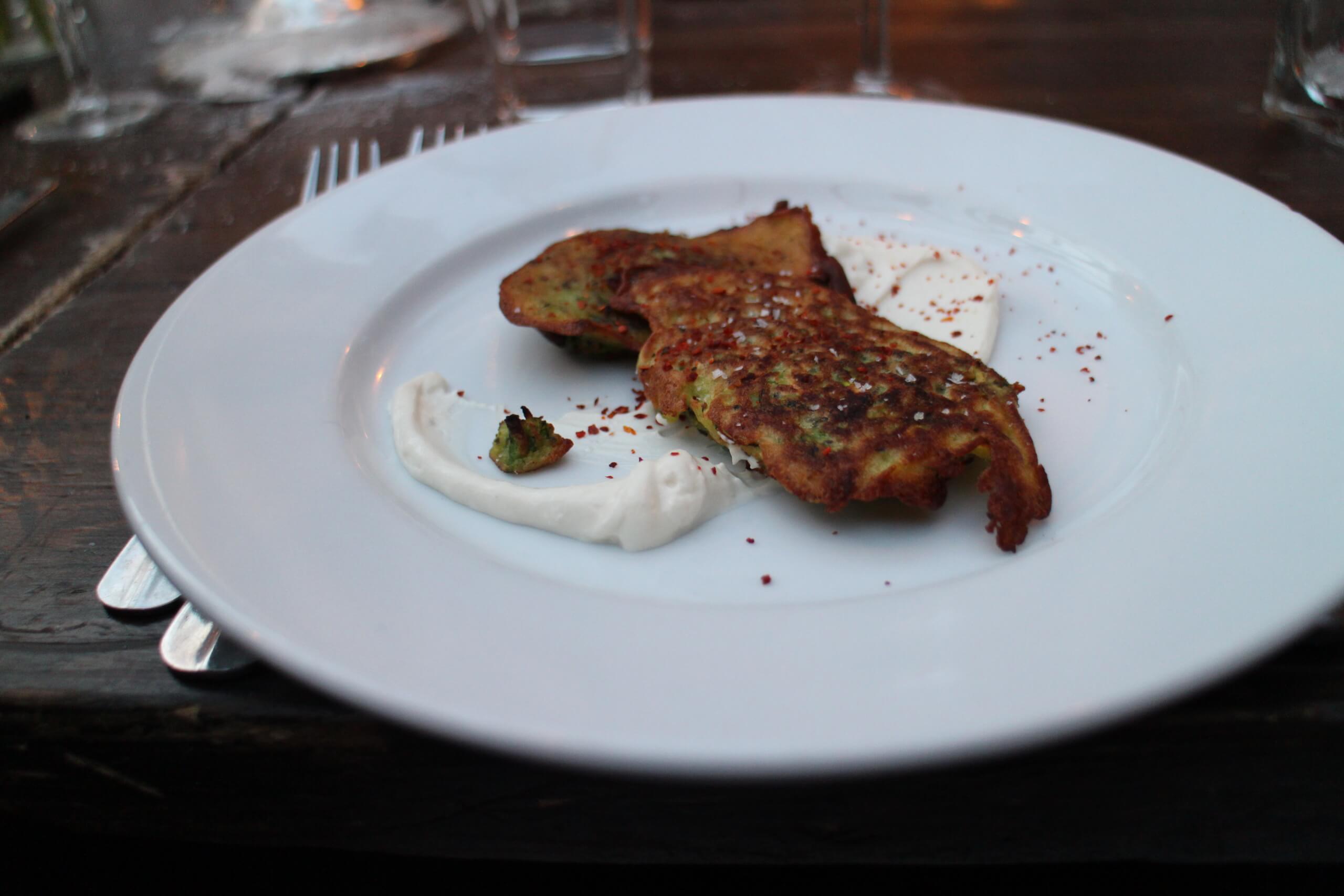 Welcome drinks 
Starters
Creamy Almond and Maca Milkshake with courgette fritters and tahini yoghurt dip
Mains
Lean beef burgers and chickpea burgers with lettuce, tomato and grilled halloumi with smoked paprika sweet potato wedges, caramelised red onions and guacamole
Desserts
Salted caramel brownies with banana ice-cream and caramelised peanuts
Everyone was really friendly and the meal was a great opportunity to meet like minded (not cult-y) fitness geeks and share favourite studios/juice bars. Before desert, Enhance Nutrition delivered the myth-busting talk which explored everything from detoxes (whether it's really necessary to 'juice') and why carbohydrates are our fitness friends, not our foe.
After dinner, the fitness installation was opened with Charli Cohen, who at the age of 24, has already been featured in Vogue (modelled by Kate Upton) and is now on her third independent collection. The event was at the beautiful Paradise by way of Kensall Green and we are keeping our eyes peeled for the next event. (Which will be announced through Natalie's and Zanna's twitter ( @NatalieGlazee and @zannavandijk)- Keep you finger on the pulse, they'll be sure to sell out quickly).