About Time: You Discovered the Best of London Cocktail Week 2020By Angelica Malin
With just over two weeks to go until London Cocktail Week (Oct 1st), this year, more than ever, every cocktail counts as it comes at a crucial time to save London's hospitality industry and help it get back on its feet after months of uncertainty.
A £15 wristband will gives you access to a jam packed timetable of unmissable masterclasses and immersive experiences for everyone from amateur to expert. Here's what's hot at this year's London Cocktail Week:
1. Explore the best bars and drinks in the capital on The London Cocktail Week Cocktail Tours
The Lowdown: London Cocktail Week is famous for the £6 self-guided Cocktail Tours – a cocktail lovers chance to get out and explore London's unrivalled bar scene. 200 carefully hand-picked venues will be serving up a specially-created £6 cocktail all month long, and the list is especially impressive this year, including the likes of The Artesian at The Langham, Scarfes Bar at Rosewood London, Lyaness at Sea Containers London, and Sketch.
The festival is championing bars that are committed to their customer safety, highlighting venues which tick all the boxes with regards to face coverings, hygiene and distancing protocol.
2. Take the experience home with London Cocktail Week at Home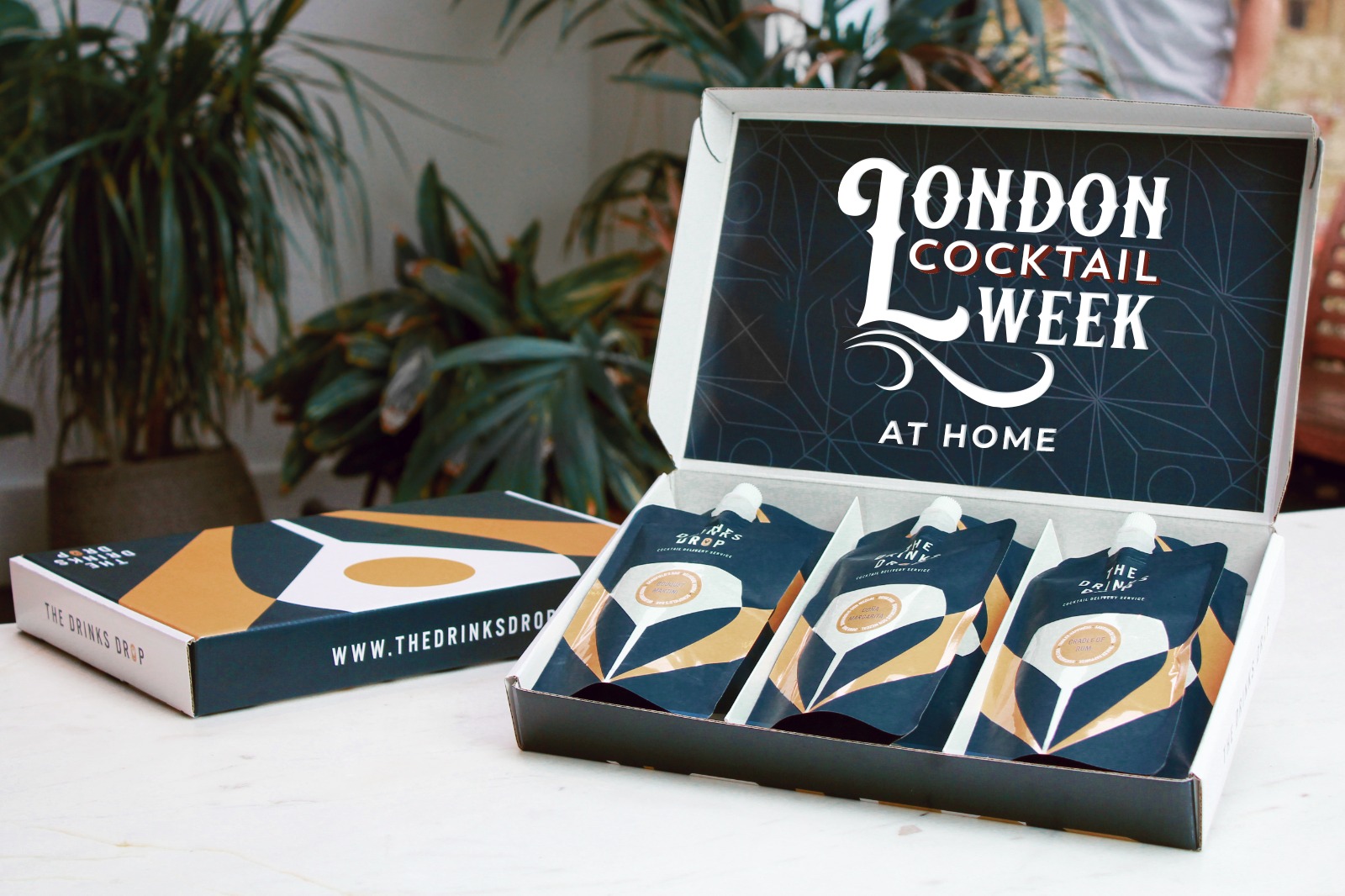 The Lowdown: London Cocktail Week at Home, in partnership with The Drinks Drop,  brings a pick of the £6 Signature Serves from The Cocktail Tours to homes nationwide! For those not ready to venture out yet, those that want to extend their celebrations or for those that don't live in London, single-serve cocktails will be available for next day delivery – or same day within London – delivered by bartenders on bikes.  As well as being available to select as individual Signature Serves – people can also choose from pre-chosen selection boxes of six, curated by the experts at World Class and complete with Spotify playlists.
After scanning the QR code on the cocktail packaging, you can enjoy a video of the bartender presenting their bespoke creation, and each delivery is even provided with return envelopes for the used packaging to encourage recycling.
3. Elevate your experience with Moët & Chandon Cocktails and celebrate London Cocktail Week together at 17:43
The Lowdown: Looking to add some luxury to your London Cocktail Week experience? For the first time ever, a collection of venues will be serving a £9 Moët & Chandon cocktail as part of The Cocktail Tours. In addition, Moët & Chandon invites you to toast to London Cocktail Week at 17:43 in tribute to the year the House was first founded. Every Thursday throughout October there will be a chance to receive a complimentary champagne cocktail in one of the Moët & Chandon partner bars, including City Social, Disrepute and Coupette.
4. Celebrate Whisk(e)y at The Whisky House at Goods Way
The Lowdown: A new epicentre for London Cocktail Week 2020, Whisky House at Goods Way is a unique collective of curated experiences, events and masterclasses showcasing and celebrating everything that is brilliant about whisk(e)y. Set up in the brand-new food, drink and music hub at Goods Way in Kings Cross, expect exploration and tastings of exclusive whiskies, innovative masterclasses and interactive evening experiences alongside the delicious food offering from the many vendors at Goods Way. All London Cocktail Week wristband wearers will receive a Johnnie Walker Highball cocktail on arrival.
Whisky House at Goods Way will encompass bookable masterclasses from 'World Class Drinks at Home', plus the specially-created 'Whiskey Rock'n'Roller' and the 'The Malts Locker' pop-ups within Goods Way's Sweetwater and Nola venues with tableside interactive experiences to enhance your evening.
5. Celebrate the nation's favourite passions through exquisite cocktail experiences
The Lowdown:Bacardi will inspire cocktail lovers with events that reflect the nation's favourite passions: travel, music, nature and culture. Escape to Southern Europe with a series of French-themed events brought to you by St Germain liqueur, Noilly Prat vermouth and Grey Goose vodka, people can Get Lost in Music with Special guest DJs at their favourite bars- hosted by Patron tequila and Bacardi rum.
And Discover Nature through botanical-inspired events led by Bombay Sapphire gin, Martini vermouth and St Germain liqueur and Immerse in Culture with all things rum with Bacardi, Santa Teresa and Banks. So even if things aren't back to normal, everyone can still celebrate the things they love this autumn – hosted within their favourite bars in the capital.
6. Be transported to Islay in The Laphroaig Library at Oriole
The Lowdown: The Laphroaig Library will act as a meeting place of minds and a unique portal to Islay through virtual reality. You'll be swept away to the beautiful island of Islay where you'll fly over the beautiful hollow and into the Laphroaig distillery. All of this will be enjoyed with a delicious Laphroaig cocktail in your hand. Your opinions are welcome and tasting notes such as "a big peaty smack in the face" or "like kissing your first love and fighting a forest fire all at the same time" are utterly encouraged and applauded. 
Once you've finished your experience, time to head to the beautiful main Oriole bar where a full menu of theatrical Laphroaig cocktails is available from just £6. The immersive 30 minute virtual-reality experience is available for just two people at a time, so the perfect way to experience London Cocktail Week in a safe socially-distanced environment.
7. London Shuffle Club – Jack Daniel's & Friends takeover
The Lowdown: Join some of the top drinks brands as they take over the brand new London Shuffle Club for the entire month of October! Perfectly situated in the heart of Shoreditch and with lashings of indoor/outdoor space this Miami-style venue is the perfect home for a portfolio of drinks brands that include Jack Daniel's Woodford Reserve and their newest addition (and London Cocktail Week favourite) Fords gin. Did someone say oysters!?
This immersive pop-up will serve limited edition drinks from the bullet-like silver airstream on the heated terrace plus whisk(e)y tastings in their hidden bar and a tasty menu of pizza, or even brunch if guests start early enough! If gamers are there to play Shuffleboard – booking is advised so choose your 5 favourites and get your shuffle on!
Buy your London Cocktail Week tickets here