Are you a breakfast lover? Always following the latest trends when it comes to eggs, pancakes and fancy granola? This week, we've been getting all the breakfast inspiration with our friends BerryWorld, as part of a special Berry Week on About Time. If you fancy whipping up a berry-good breakfast, here's our favourite berry breakfast recipes. We say, gather some foodie inspiration from our favourite breakfast Instagrammers in the UK for your next weekend creation. Here's who to follow on Instagram for that all-important breakfast shot: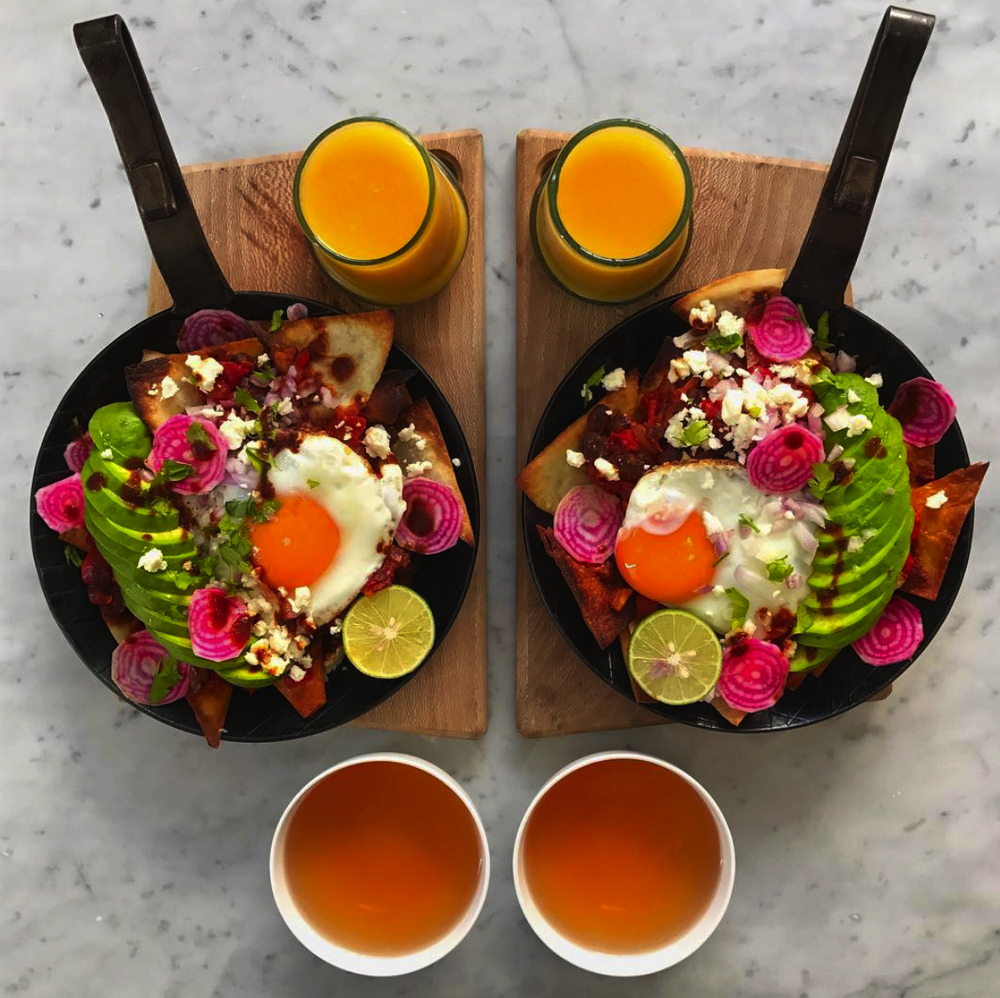 How could you not love Symmetry Breakfast? The sheer perfection of their breakfasts makes us drool, and there's something so satisfying about the beautiful symmetry of their plates. Expect lots of globally-inspired breakfasts, like Middle Eastern eggs, Shanghai dumplings and continental croissant feasts, all complimented by beautiful bespoke crockery and perfect symmetry. We want to everything they make. Simple as.
Maxine Ali is one of our favourite Instagram accounts to follow for all the breakfast inspiration for many reasons. Firstly, her creations are always beautiful and so tempting – she whips up everything from healthy pancakes to beautiful avocado on toast creations – and secondly, for her no-nonsense approach to health and wellness. You won't find any advice to replace meals with protein shakes her, or advocate the next wellness fad, just delicious recipes, full of health, nutrients and, mostly importantly, taste.
Any list that features breakfast would be criminal not to include Deliciously Ella. The one-woman powerhouse is the face behind record-breaking bestselling books, two London delis and her own range of healthy energy balls and granola. We love all her breakfast creations, especially the inspired quick and easy smoothie recipes for those mornings when you're simply rush out the door. And the bowls of pear, cinnamon and walnut porridges give us *serious* breakfast envy.
Breakfast London is the place to come to find all your breakfast inspiration in the capital. Whether it's the latest brunch spot or a hidden local gem, be sure to follow this account to find out where to get your breakfast fix in the capital. A curated guide of the best breakfasts in town, this account will make you seriously hungry – you've been warned. It's also worth following Bianca Bridges, the founder of the account, who always knows where to brunch.
KS Ate Here is one of our favourite food accounts in London, and one of the best breakfast Instagrammers in the UK. Always finding the next best place to eat in the capital, expect the most delicious plates of food, all perfect captured for Instagram. Whether it's morning spreads of breakfast at Dishoom or indulgent cheese toasties at Borough Market, this is one food account that will lead you to the good stuff.
And one for luck…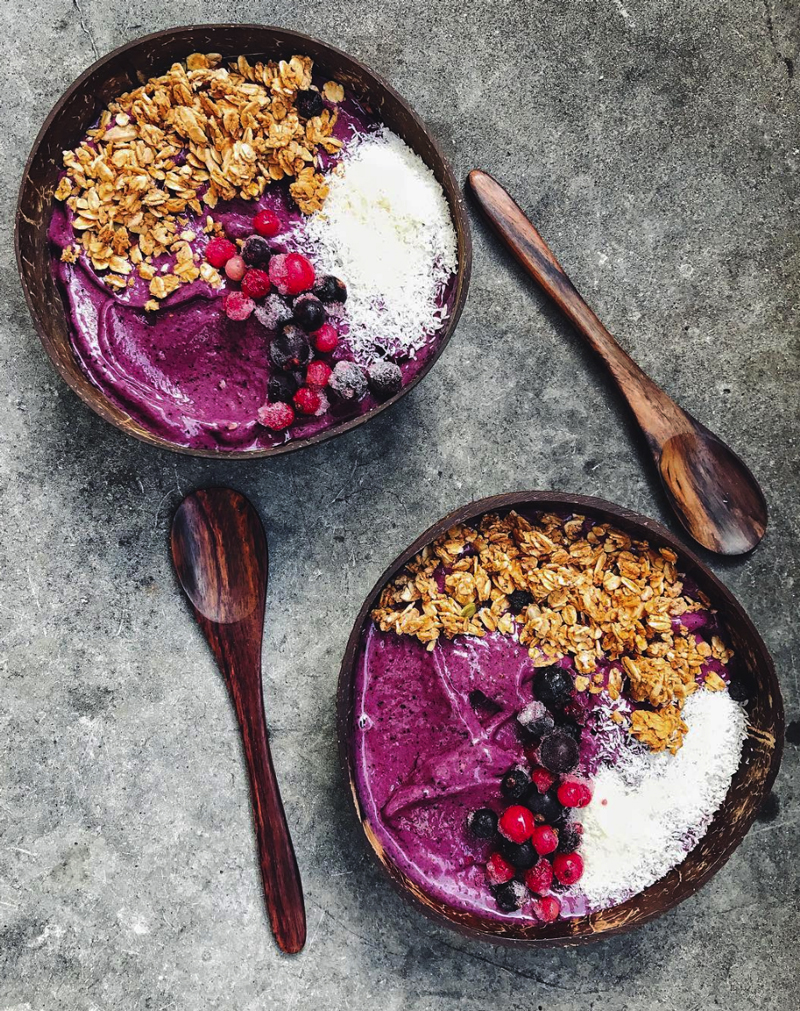 We love Plantbased Pixie here at About Time for her no-bullshit approach to healthy eating. You won't see lots of complicated superfoods or fancy ingredients on her feed, just lots of delicious creations and healthy ideas. She actually puts photos of refined carbohydrates on her 'gram which, you know, is kinda inspirational in this day and age.
All photo credits belong to the Instagrammers. Sponsored post in assocation with BerryWorld as part of special About Time Berry Week. Follow BerryWorld on Twitter here, Facebook here and Instagram here.