Good morning, berry lovers! This week, we've teamed up with BerryWorld on a special Berry Week dedicated to our favourite fruit: berries. You'll find lots of tasty recipes, a special competition and tons of berry inspiration for your culinary creations this week. If you're looking for a fruity start to the day, here's three of our favourite berry breakfast recipes:
Overnight Oats with Raspberry Chia Jam
Make these overnight oats to have for breakfast in the morning, whilst the raspberry chia jam will make enough for the whole week. You can use a kilner jar if you want them to be easily transportable.
Serves: 1 | Prep time: 10 mins | Cook time: 30 mins
Ingredients
For the overnight oats:
6 tbsp rolled oats

2tsp agave or maple syrup

120ml almond milk

½ vanilla pod, scraped

1tbsp almond butter

Handful of BerryWorld Raspberries plus extra to serve
For the jam: 
500g BerryWorld Raspberries

4-5 tbsp agave or maple syrup, to taste

3 tbsp chia seeds

1tsp lemon juice
Method
To make the chia jam:
1. Combine the fruit with Maple Syrup, to taste, and gently simmer for 10 minutes. 
2. Add a pinch of salt and the chia seeds and lemon juice, stir well and continue to cook for 10 minutes until thickened. 
3. Chill in the fridge for at least 2 hours
To make the overnight oats:
1. Mix together the syrup and almond milk then combine the vanilla seeds and almond butter. 
2. Roughly mash in the raspberries and tip over the oats, stir well, cover and leave to soak overnight. (Or at least for 2 hrs)
3. In the morning layer the oats and some of the jam into a jar or swirl in a bowl and top with extra raspberries.
Blueberry Buzz Smoothie
This colourful blueberry smoothie is quick, healthy, and delicious and makes the perfect breakfast or pick- me-up at any time of the day.
Makes: 1 | Prep time: 5 mins
Ingredients
125g BerryWorld Blueberries
Juice of 1 orange and 1 lime
6tbsp natural yoghurt
1 Banana
Method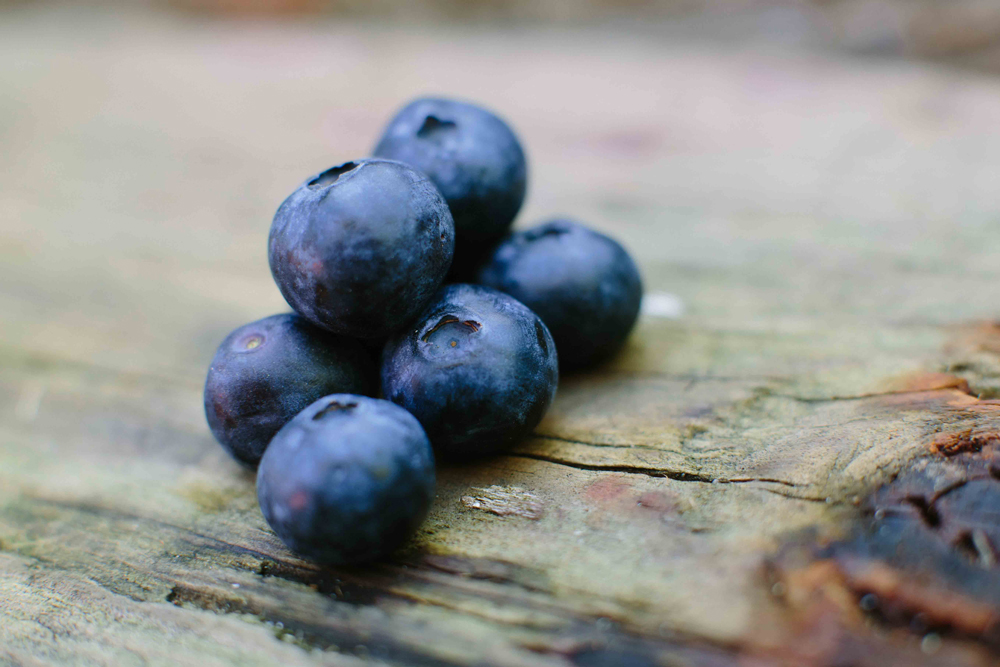 Blend all the ingredients together in a blender or food processor until smooth, adding more sugar or honey to taste. Serve with ice. Drink immediately.
Strawberry, Blueberry & Cinnamon Pancakes
These fluffy pancakes are perfect for a leisurely breakfast or tasty afternoon treat. The sweet strawberries and tangy blueberries means the family will want these on more than just Pancake Day.
Makes: 14 | Prep time: 10 mins | Cook time: 10 mins
Ingredients
150g self-raising flour
½ baking powder
2 tbsp icing sugar
2 large eggs
100ml milk
50g BerryWorld Strawberries, chopped
50g BerryWorld Blueberries
30g butter
Sunflower oil
Maple syrup to serve
Method
1. In a bowl, mix the flour, baking powder, icing sugar and ground cinnamon. Crack the eggs into the flour and whist together until a smooth paste is formed.
2. Gradually add the milk until you have a thick batter, add the strawberries and blueberries.
3. Heat a non-stick frying pan over a medium heat. Add 10g butter and a small splash of sunflower oil. Once sizzling, use a tablespoon to drop the batter into the pan, in one fluid motion.
4. Wait 30 seconds, and then once small bubbles appear, flip the pancakes for a further 30 seconds. Remove from the pan and keep warm whilst cooking the rest.
5. Half way through, add the remaining butter and more oil if necessary.
6. Pile onto a large plate, and drizzle with some maple syrup.
Sponsored post in assocation with BerryWorld as part of special About Time Berry Week. Follow BerryWorld on Twitter here, Facebook here and Instagram here.