Looking to discover some amazing new health brands? We reveal: top 25 wellness brands to watch in 2017. If you're interested, here's our previous prediction list on top 30 health food brands to watch in 2017, our 2016 guide to top health food brands and 2015 brands to watch. In the name of journalism, the team at About Time ate our way through every dairy-free, vegan, healthy, creative new brand around, to discover 25 you simply can't miss. Here's our top health food brands to watch in 2017:
Wellness Brands to Watch in 2017: Breakfast
For a Healthy Start: The Paleo Foods Co.
What: The Paleo Foods Co. is aiming to rejuvenate the breakfast category with a range of products which avoid cereals, instead focusing on grain-free, low sugar and low carb alternatives. Paleo Foods Co. has taken the basic principles of a paleo lifestyle on board and aims to 'keep it real', with its approach to its products. All the granolas in the range are gluten and wheat-free, as well as low in sugar and carbs.
Why: Paleo Foods Company uses a simple, natural and nourishing mix of nuts, seeds, honey and pure vanilla and superfoods which provide a dense source of antioxidants, and healthy fats, which are naturally lower in carbohydrates. Perfect for those following the Paleo diet – the new Chia & Hemp flavour is the brand's first 100% vegan offering and contains 8g of plant protein per 50g serving. The Chia & Hemp flavour uses all natural ingredients such as coconut blossom nectar and pumpkin seeds, as well as superfood champions chia and hemp seeds.
What We Say: One of our favourite wellness brands to watch in 2017. Better than many grain cereals we've tried on the market, The Paleo Foods Co's take on breakfast is everything we've been looking for. The Chia & Hemp flavour is our personal favourite, ideal with Rude Health almond milk.
Price: £5.99
Where: Waitrose, Ocado, Sainsbury's Planet Organic
For Breakfast On-the-Go: Up&GO
What: Up&Go is a nutritious and delicious breakfast drink specifically designed for people on the move. For people in the fast lane, Up&Go offers a quick, convenient and nutritious tummy-filling brekkie drink packed with the same protein, fibre and calcium that you would get in a typical bowl of bran flakes and semi-skimmed milk. It's actually Australia's No.1 breakfast drink. Available in 3 flavours: Milk Chocolate, Vanilla, and Banana & Honey, all in 330ml cartons. 
Why: Up&Go provides both energy and fibre in the form of wholegrain oat flour. And provides protein in the form of skimmed milk. Importantly, Up&Go is low in fat, and fortified with B vitamins including Niacin, Vitamin B6 and Vitamin B12, which help our bodies convert the food that we eat into fuel. Up&Go also provides calcium and Vitamin D, which many Brits are lacking.
What We Say: Breakfast in a bottle doesn't sound like the most tempting offer, but these drinks are surprisingly delicious and very handy if you're in a rush. With a good profile of protein, fibre and calcium, they're much better than grabbing a sugar-laden muffin from Costa on the run.
Price: £1.79 per 330ml carton
Where: Tesco, Waitrose, Sainsbury's, Asda, Morrison's, Co-op, WHSmith, Ocado and online here
For a Breakfast Snack: Nutri-Brex Muesli Balls
What: Nutri-Brex Muesli Balls are a tasty gluten-free, vegan-friendly breakfast snack which provide natural energy and a nutritional boost for a great day ahead. They are available in three moreish varieties: Hazelnut and Cacao Nibs, Raspberry and Almond and Peanut and Macadamia.
Why: They are a great source of natural energy, are high in fibre and have no added sugar. They're also perfectly suitable for vegans and for those who are gluten intolerant. They're so good in fact, that WHSmith branches that are based within UK hospitals were satisfied that they met their strict nutritional criteria and agreed to be the first to sell them in stores from end July 2017.
What We Say: We totally love these breakfast bites – the Raspberry and Almond flavour is our personal favourite, with a real depth of flavour. The ideal breakfast if you're on the go, grab a bag for your morning commute and you'll find yourself satisfied until lunch.
Price: £1.50
Where: WH Smith from 27th July 2017 and online here
What: Pip and Nut can do no wrong in our books. We say: spoil your store cupboard with a jar of our ridiculously tasty nut butter. Great eaten for breakfast, brunch, lunch and dinner.
Why: Their new flavour is the one. A decadent combination of gently roasted hazelnuts, toasted coconut and rich cacao, this chocolatey nut butter is a real treat. Their second Limited Edition flavour – this one won't be around forever. Try spooned into natural yoghurt for a delicious dessert.
What We Say: Just so delicious. Pip & Nut outdoes themselves with every new flavour, and we can't stop eating this amazing chocolate and hazelnut creation. The nut butter is the perfect thing spooned on top of roasted banana – take our word for it, just so good.
Price: £14 for a 4-jar sample pack.
Where: Everywhere good, including Holland & Barrett, Sainsbury's, Ocado, Tesco and Whole Foods.
Wellness Brands to Watch in 2017: Sweet Treats
For a Fudgey Delight: Pollen + Grace Mojo Bar
What: Delicious gluten-free, dairy-free Mojo Bar from Pollen + Grace is a raw salted caramel crunch fudge enriched with libido-boosting superfoods. There are no additives in this tasty, sweet treat – only cashews, dates, cacao butter, buckwheat groats, coconut palm sugar, lucuma, maca powder, ashwagandha, cornflower petals and Himalayan salt. Right on.
Why: For those who don't eat gluten, Pollen + Grace treats offer a wholesome, nourishing and healthy alternatives, especially for those with a sweet tooth. The Mojo Bar joins Pollen + Grace's range of gluten-free, dairy free and refined sugar free goodies including the raw beauty bar, paleo banana bread and sweet potato and peanut flapjack.
What We Say: Health properties aside, we're a bit obsessed with The Mojo Bar at About Time. It's sweet, delicious and so moreish – we've always got one handy at the office, and our tea time wouldn't be the same without them. Pollen + Grace are smashing it, one of top picks for wellness brands to watch in 2017 without a doubt.
Price: £3
Buy: Available nationwide from Pollen + Grace's online shop
For Natural Lollies: Ice Kitchen
What: Ice Kitchen has reinvented the childhood treat and turned the ice lolly into a gourmet pleasure for adults as well as children. Made only use 100% natural ingredients with no artificial anything, Ice Kitchen's award-winning artisan lollies can be enjoyed by everyone – all their lollies are naturally gluten-free, dairy-free and vegan-friendly. 
Why: Ice Kitchen currently has 11 core flavours in their 2017 range, all of which are naturally gluten-free. Made by hand using whole natural fruit, 4 delicious lollies are vegan and vegetarian-friendly, and completely dairy free. We say: IceKitchen is the best way to beat the heat this summer. 
What We Say: These lollies are totally delicious. Sweet, full of flavour and refreshingly, they are the perfect way to stay cool this summer. We love their quirky flavours, including Peach Bellini, Bourbon Coffee Cream and Strawberry, Pepper and White Chocolate. Our go-to this summer is the Fresh Watermelon flavour – we just can't get enough of it.
Price: From £1.75
Where: COOK, selected EAT, selected Wyevale Garden Centres, selected Squires Garden Centres, SuperValu in Ireland​.
For Delicious Chocolate Snacks: Soul Food Collective
What: The Soul Food Collective is a new, healthy snacking brand in UK, offering a selection of delicious fruit and seeds coated in fair-trade Belgium chocolate. These snacks are all completely gluten free, organic and fair-trade – we love. The full range comprises of six flavours, including Freeze Dried Strawberries coated in Dark & Berry Chocolate, Roasted Soya Beans coated in Dark Chocolate and Dark Chocolate Cherries.
Why: This is a great new innovative brand whose snacks go through a unique freeze drying process, the same that is used for astronauts food in space as it keeps all the nutrients. Their soya beans and pumpkin seeds are organic as well as gluten and GMO free. The soya beans undergo an innovative, dry roasting process, guaranteeing 40% less fat than other nuts.
What We Say: These chocolatey treats are just so good, the perfect thing when you fancy a better-for-you sweet treat in the afternoon. The Dark Chocolate Cherries are our current addiction at HQ, we can't get enough of them. Try the Chocolate Strawberries if you want a decadent after-dinner treat.
Price: They are competitively priced at  £1.25 for the seeds and £2.29 for the fruit.
Where: Independent health food stores and via BoroughBox
For Healthier Ice Cream: MiiRO
What: Shoreditch-based start-up MiiRO has recently launching three delectable vegan pops, made with frozen coconut milk, tasty nuts, sweetened with coconut sugar and Italian grapes, balanced by Himalayan pink salt and fortified with pea protein. Each luxurious Magnum-shaped treat is coated in a thick layer of nutrient-dense raw cacao and contains no refined sugar, no preservatives or artificial flavourings.
Why: Available in three flavour combinations, Salted Caramel, Peanut Butter and Chocolate Hazelnut, each variety has been thoughtfully designed for rich taste and creamy texture, but also with nutrition front of mind. The handy on-the-go bars contain a careful balance of protein, carbohydrates and good fats, they are also rich in fibre.
What We Say: An amazing idea for better-for-you ice cream, and one we're totally behind. These ice-lollies are sweetened with nature's treasures: grapes and coconut sugar. The Chocolate Hazelnut is our favourite; we love the raw chocolate coating, which adds a satisfying crunch and melts beautifully on the tongue.
Price: £2.49 for an individual bar and £6.49 per 3x70ml portioned pack
Where: Whole Foods, Planet Organic and As Nature Intended.
Wellness Brands to Watch in 2017: Dinner
For a Dinner Winner: Strong Roots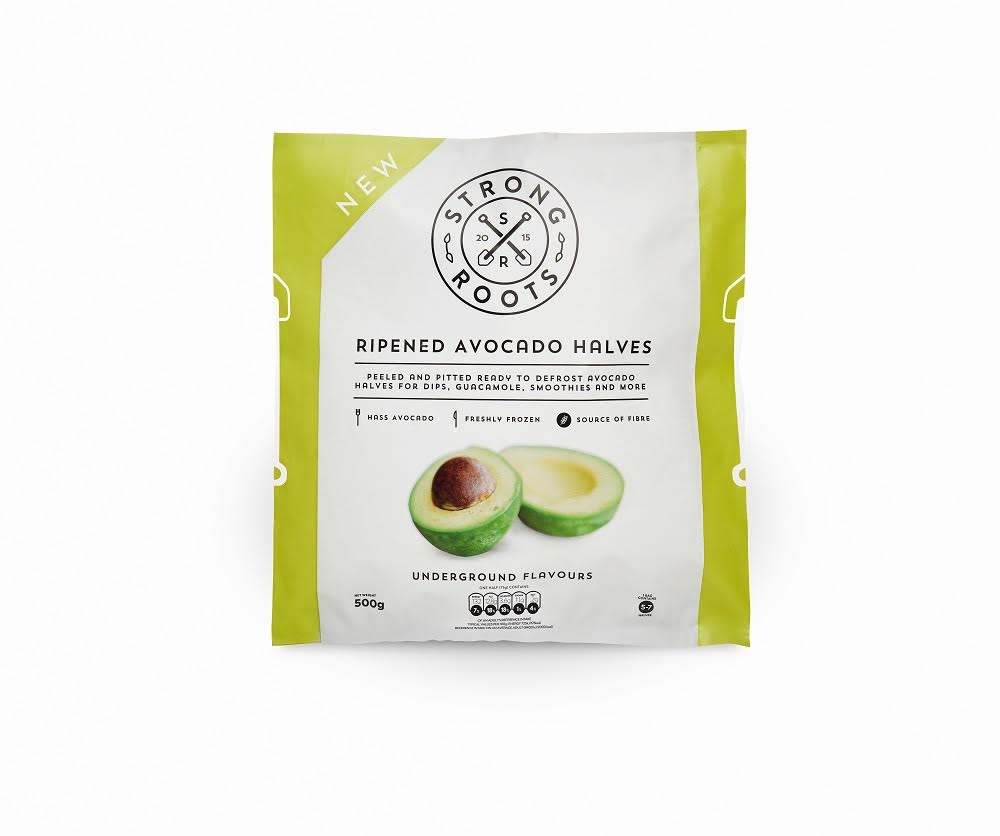 What: Strong Roots is an award-winning brand on a mission to revolutionise frozen food. Working with the best producers in the world to source the finest vegetables, the brand was launched to help those with busy lifestyles cut corners in the kitchen and enjoy healthy food easily.
Why: Strong Roots carefully freezes its vegetables from the moment they are picked to guarantee freshness and ensure nutrients are not lost in transportation. The range includes Oven Baked Sweet Potato Fries, Kale and Quinoa Burgers, Ripened Avocado Halves and Garlic Roasted Sweet Potatoes. All are a great source of fibre, vegan friendly, have no artificial flavours and are perfect whether they are enjoyed on their own or part of a delicious, healthy meal.
What We Say: Frozen avocado? We're listening. This brand makes it easier than ever to be healthy, and the products really win on taste. Without a doubt, one of the best wellness brands to watch in 2017. The Kale and Quinoa Burgers are great when you need a quick, tasty dinner addition and the Garlic Roasted Sweet Potatoes are perfect alongside steamed salmon for the perfect, healthy meal.
Price: From £2.99
Where: Waitrose and Whole Foods Market
For a Healthy Delivery: Fit Kitchen
What: Fit Kitchen is a unique fresh food delivery service for fitness enthusiasts, healthy eaters and busy bees. Founder Amar Lodhia is a successful entrepreneur, bodybuilder and sports model who, as CEO of a national company and trying to fit in workouts, found that he had no time to prepare meals based on his training and body goals and lifestyle. Inspired by a visit to a New York health food store, he recently launched Fit Kitchen.
Why: Fit Kitchen's high tech platform suggests and creates meal plans based on activity levels and fitness goals, calculating personalised macros to devise meals which are then prepared by top chefs in a state of the art kitchen and delivered as often as needed. There is no contract and no tie-ins, which is great too.
What We Say: One of our top wellness brands to watch in 2017 for sure. Sometimes it can be hard to eat healthy during the week, and when you've got no time for food prep, brands like this can really help. We were impressed by the quality and flavour of the Fit Kitchen meals, and it's easily the kind of thing we can imagine slipping into our everyday routine. We love.
Price: From £15 per day
Where: Online here
For Vegan + Gluten-Free Pasta: Explore Cuisine
What: Explore Cuisine is a range of delicious, healthy and convenient pastas made only from organic beans or pulses, making them naturally vegan and gluten-free. With a wide range including award-winning Edamame Spaghetti, Chickpea Fusilli, Green Lentil Lasagne Sheets and Black Bean Spaghetti, the possibilities are endless.
Why: Not only do Explore pastas taste great, they are also high in plant-based protein and fibre and contain less carbohydrates than traditional pasta. Try swapping traditional pasta next time you make a Bolognese for Explore's Edamame Spaghetti and reap the benefits of knowing you're consuming something both delicious and nutritious.
What We Say: If you can't eat gluten, these pastas are really exciting. We personally love the Green Lentil Lasagne Sheets, which are delicious and a great hack if you're looking to make gluten-free lasagne. For a protein boost, the Chickpea Fusilli is delicious and perfect for making a quick, healthy dinner.
Price: From £3
Where: Asda, Morrisons, Sainsbury's, Holland & Barrett, Ocado, Planet Organic and independent health stores.
Wellness Brands to Watch in 2017: Gluten-Free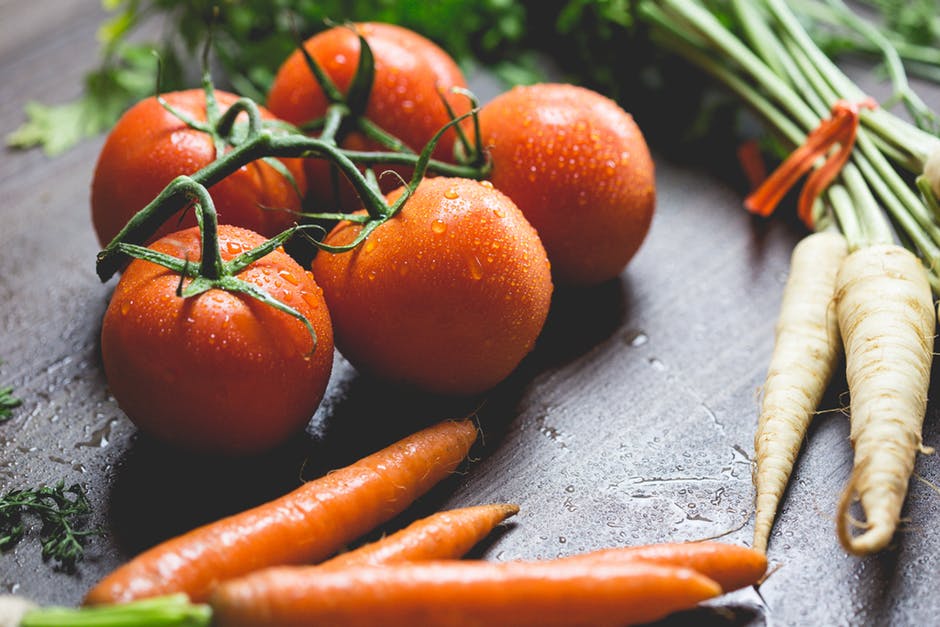 For Gluten-Free Crisps: Wellaby's Simple Bakes
What: Made in a 100% gluten free facility, the latest snacking innovation from Wellaby's, Simple Bakes are made using the finest, authentic ingredients. Simple Bakes are bucking the trend with a light and crispy snack designed to appeal to a wide range of people whether crisp-lovers, coeliacs, or those that simply want a greater choice of healthy snacks that don't compromise on taste. 
Why: Simple Bakes are a new range of tasty, totally moreish, savoury snacks that everyone can feel free to enjoy. With only 6% fat and less than 100 calories per serving, Simple Bakes are also a healthier snacking option as they contain 70% less fat that regular potato crisps. Simple Bakes are available in a range of tempting flavours including, Pinch of Salt & Pepper, Spicy Chilli and Smoky BBQ.
What We Say: These are not like normal gluten-free snacks, with a great texture, flavour and crunch. Much better than many gluten-free crisps we've tried, these ones genuinely hit the spot when you need an afternoon snack.
Price: £1.79 per 120g bag
Where: Ocado, Waitrose stores from July 2017, Amazon.co.uk and all good retailers.
For Handmade Snacks: Lisa's Crisps
What: With kitchens based in Amtzell, a stone's throw from Lake Constance, right tin the foothill of the Alps, these crisps are not like anything you've tried before. They kettle-cook organic craft crisps here, keeping batches small to give them their superior flavour.
Why: For quality. The Alpine Rock Salt Potato Crisps are lightly seasoned with Alpine rock salt mined in Bad Reichenhall – they use Bioland Organic-accredited potatoes to make these crisps, sourcing them from a select sprinkling of pioneering organic farms across Germany.
What We Say: Finer than any crisps we've tried before, you must try Lisa's Crisps. Our favourite flavours are Alpine Salt and Vinegar, for a delicious savoury crunch. Also try the Mixed Alpine Herb for something wonderfully different and tasty.
Price: £1.75
Where: You can buy the crisps in lots of organic shops, independents and small establishments across the UK.
What: The jujube fruit is entirely new to the UK market but widely enjoyed in the Far East for health and wellbeing. They are a red coloured berry from the Far East which has been enjoyed for health and wellbeing for 1000s of years. They contain 18 out of 24 essential amino acids which is great for tissue repair and recovery. Also, they are packed with antioxidants and phytonutrients which help calm the mind, relief stress, improve sleep.
Why: Their naturally sweet and date-like aroma makes them the perfect healthy snack, and a versatile ingredient in baking and cooking. The whole jujube range is vegan, gluten-free, dairy-free, paleo, and have no additives. Abakus Foods is on a mission to make healthy eating fun and easy. The company was started early 2016 by Helen Wang, a former investment professional turned serious foodie.
What We Say: Tasty, sweet and unusual, we're really digging the jujube fruit at the moment. Abakus Foods makes great healthy snacks, and we're excited to see what the company does next.
Price: £1.99 per bag
Buy: Available at Ocado, Grape Tree, Wholefoods, Revital, As Nature Intended, independent health food stores and online.
Wellness Brands to Watch in 2017: Drinks
For Plant-Powered Drinks: Califia Farms
What: Specialists in creating vegan, plant-powered beverages, Califia Farms is one brand you need to know about. Their Almond Milk and Cold Brew Coffees are top sellers, and they are set to become a firm favourite in the UK. Made from nuts, seeds, fruits and roots, all of Califia Farms' plant milks are specially crafted to be mindful and delicious, with 50% more calcium than milk and no added sugar.
Why: Innovators in the art of cold brew coffee, Califia Farms uses only 100% Arabica beans, sourced from Columbia and Central America, which it steeps in cold water until all the complex flavours are released. The result is not only a superior taste that is less acidic than hot-brewed coffee, but a cup that offers more antioxidants than its hot-brewed equals. Within the Califia Farms UK offering are four cold brew coffees which are all soy-free, dairy-free, gluten-free, carrageenan-free, non-GMO, kosher and vegan.
What We Say: One of our tip-top wellness brands to watch in 2017. Frankly, we're obsessed. These nut milks and coffee drinks are better than anything we've tried before. Califia Farms have mastered the art of creating Almond Milk – their artisan approach ensures that only freshly ground blanched almonds are used (unlike other brands that roast their almonds), which results in a creamy goodness. Just so good.
Price: From £1.95 
Where: 400 Sainsburys nationwide
For a Digestive Drink: Simplee Aloe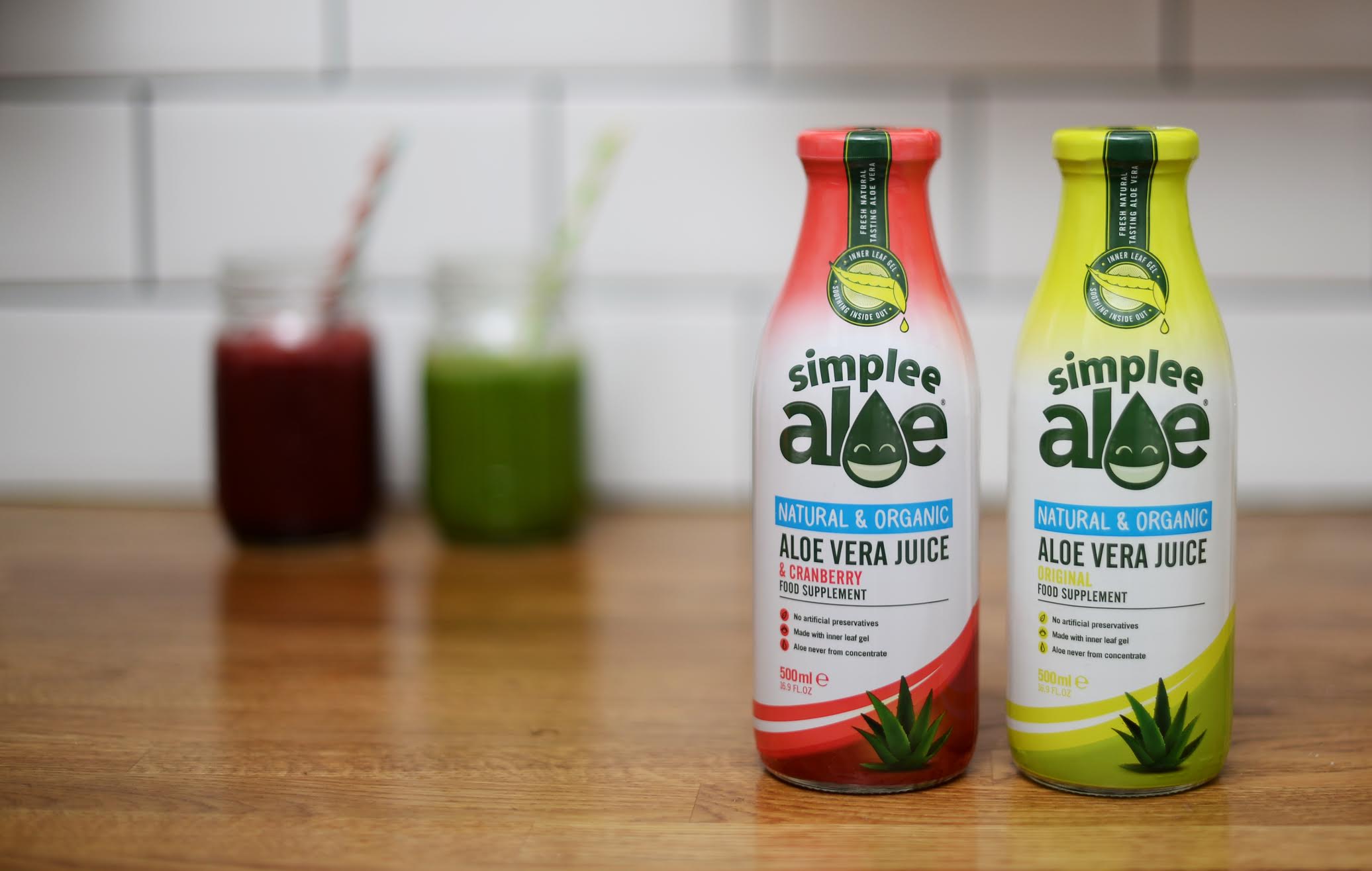 What: The Simplee Aloe health supplement contains 99.4% organic Aloe Vera gel from the inner leaf of the Aloe plant, with a drop of organic lemon juice. Take as a morning shot, mix with your favourite smoothie or even add to your morning porridge with fruit for all the benefits of Aloe in one shot.
Why: Just one shot of the Simplee Aloe health supplement per day not only helps to balance blood sugar levels, soothes the digestive system and reduce harmful cholesterol, it also aids the body in absorbing vitamins from other foods. Studies have shown that Aloe Vera inner-leaf gel can increase the amounts of vitamin C and E our body absorbs from other foods, giving your skin an overall glow.
What We Say: Simplee Aloe tastes fresh and delicious, and is an easy way to add a little health into your day. The drink's clean, simple taste is a great addition to smoothies, and can really help soothe the digestive system.
Price: £9.99 for 500ml
Where: Ocdao, Planet Organic, Revital or simpleealoe.com
What: Bam makes all-natural milkshakes using honey and whole milk. No refined sugar and no junk, Bam milkshakes are perfect for pre and post gym sessions, breakfast on the go, to fill you up when you're peckish, and a great treat for kids.
Why: Available in Chocolate and Banana flavour, and with no refined sugar or preservatives, these little beauties are currently available from Sainsbury's and will be launching into other supermarkets this year. Bam believes we live in a world where artificial has been made easy, so they're challenging the status quo with deliciously simple drinks. We like.
What We Say: Who says you need to grow up? It's a trip. These milkshakes are so delicious, and free from additives which is great if you're being more mindful with your shopping. The childhood-inspired flavours in Chocolate and Banana remind us of packed-lunches at school, in a good way, and we can't get enough.
Price: £1.50
Where: Sainsbury's and Waitrose from the end of July.
What: MatchaMi is a premium, organic Japanese green tea powder, which was used centuries ago for its powerful qualities and health benefits. Use MatchaMi tea traditionally – less than a teaspoonful stirred with a Matcha organic 80 bristle bamboo whisk to make matcha tea or lattes. Perfect.
Why: MatchaMi has endless health benefits that really do work. MatchaMi is 100% all-natural, GMO-free, gluten-free, fully Kosher, vegan-friendly and most importantly – USDA Certified Organic. You can use matcha powder to drink tea, but you can also use it in smoothies, baking, cooking and make lattes with it.
What We Say: One of the best matcha powders we've tried on the market, MatchaMi is great for making delicious matcha lattes. It's become our staple in the office, and we're swapping the morning lattes for a green tea boost. Ideal.
Price: £24.99, plus free recipe e-book
Where: Online here