Top 7: Most Fashionable Places to Grab Coffee During London Fashion WeekBy Angelica Malin
As London Fashion Week comes around again, it's essential to know the most fashionable places to grab your caffeine fix in between shows. We've collated some top coffee shop picks close by to this season's runways, keeping you fuelled throughout the week:
1. For a High-End Stop: 5 Carlos Place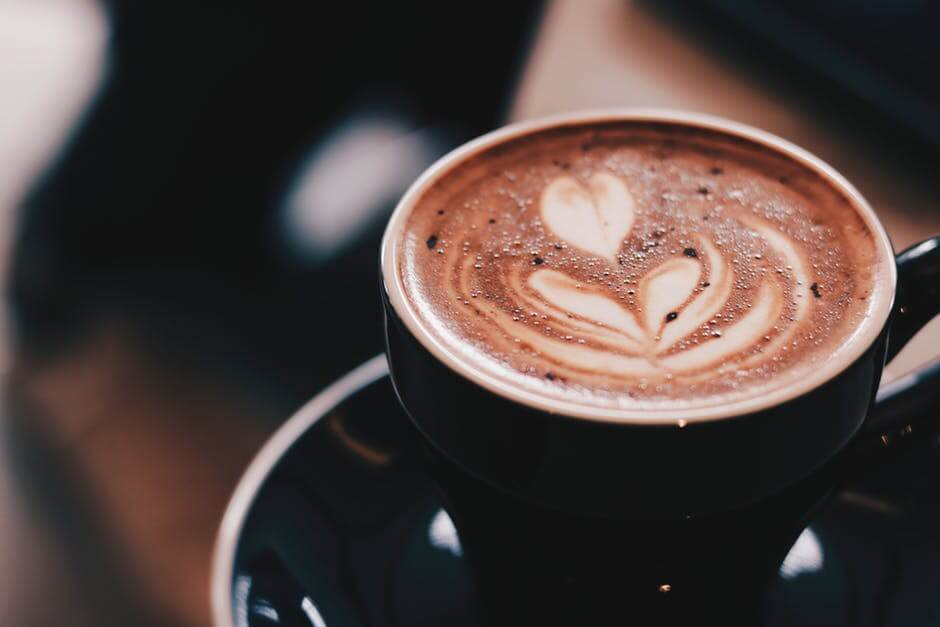 The Lowdown: For anyone with an eye for luxury, MatchesFashion.com recently launched its new townhouse in collaboration with PRADA, filled with neon colours and Milanese patisserie. The terracotta flooring and retro pinball machines will send you to Insta-heaven, not to mention the gorgeous in-built café serving Caravan Coffee Roasters coffee to keep you going between shows.
What to Order: Indulge in Caravan Coffee Roasters's daily offering using craft coffee beans sourced from all over the world, with the focus on quality, provenance, sustainability and freshness. Try their espresso made using the freshest and tastiest crops of the season. The filter coffees on offer are excellent too; a mix of single origins and blends have been chosen specifically for their unique flavour characteristics and quality.
What's On: The Matches Fashion Townhouse coincides perfectly with many shows down in Mayfair. Just a short walk from Grosvenor Square, you'll be sure to find fashion's most well-dressed ladies and gentlemen strolling the streets. The Townhouse also has a rich and cultural events programme, more information can be found here.
Where: 5 Carlos Place, London, W1K 3AP
2. For Baked Goods: Four Corners Café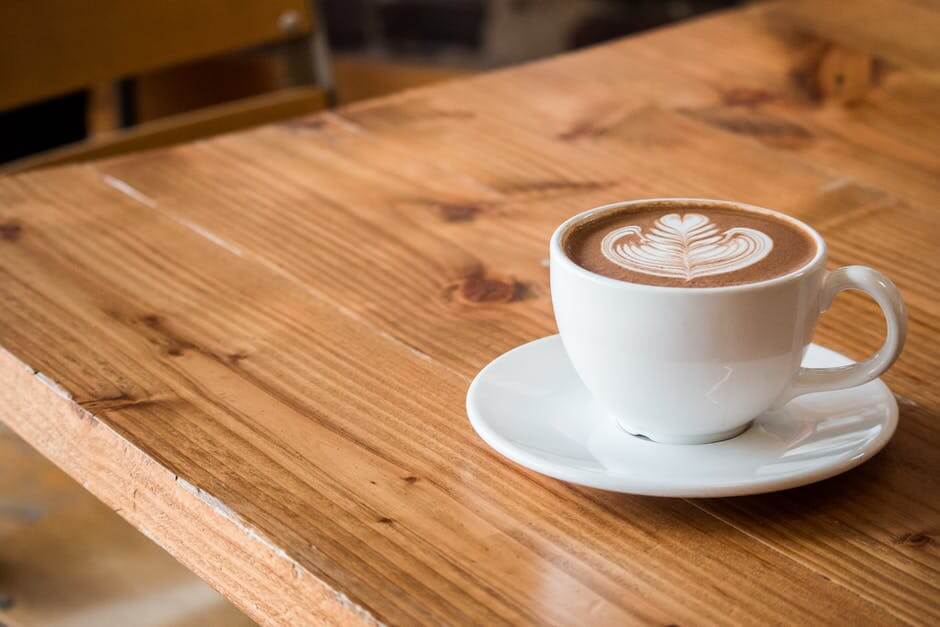 The Lowdown: The Four Corners Café has taken inspiration from travelling the world and as a result has scoured the four corners of the globe for the best flavours and ingredients. The coffee shop is filled with memorabilia and is the perfect setting if you're looking for something a little more artisanal for your caffeine fix.
What to Order: The café has teamed up with the likes of Ozone coffee and Yumchaa tea and is full to the brim with belting Balthazar breads and pastries. If you're after something a little lighter, try their cold drip coffee, brewed and bottled in house.
What's On: Being so close to Oxo Tower Wharf at South Bank, head on over to catch some cutting-edge designers this LFW along with emerging talent straight out of London College of Fashion.
Where: 12 Lower Marsh, Lambeth, London SE1 7RJ
3. For Coffee with a View: Tate Modern Cafe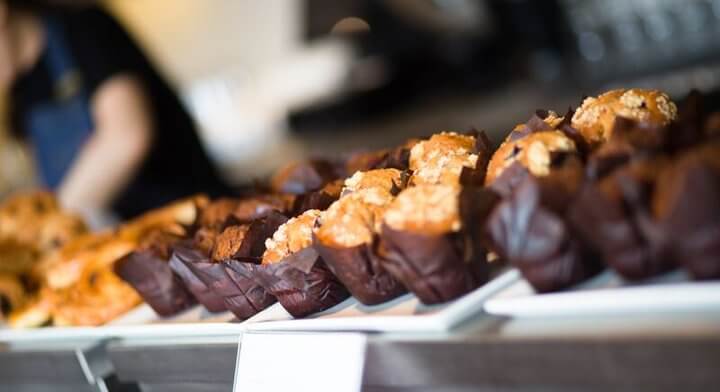 The Lowdown: Experience an epic view of the London riverside via the glass panel windows overlooking famous landmark, St Paul's Cathedral. Take a tour around the contemporary artworks and get inspired ahead of settling down in front of this seasons lust list.
What to Order: The gallery café has a wide selection of sandwiches, salads and cakes, not to mention Tate roasted coffee that's also available to buy by the bag in-store. All of their paper, card and plastic packaging can be recycled in the mixed recycling bins – including paper coffee cups and plastic lids.
What's On: Historically the Topshop catwalk tends to be showcased at the Tate Modern Turbine Hall, Bankside. Head on down and see if you're able to snap some famous faces along with what's up next for the mass retailer.
Where: Bankside, London SE1 9TG
4. For Global Brunch Dishes: Caravan Fitzrovia
The Lowdown: Former BBC Radio One recording studios, Caravan Fitzrovia is a great spot for downtime during the hectic LFW. Feast on the interior decor that pulls inspiration from all angles, with industrial low hanging lights to greenery throughout the space.
What to Order: Kick back and relax over some freshly brewed Caravan Coffee Roasters coffee and the delicious brunch offering. Try anything with eggs and lashings of avocado accompanied with an aeropress coffee to ensure you're fuelled up ahead of a busy day of trend spotting.
What's On: Right next to Regent's Park you're not far from Brewer Street Car Park, spanning two floors, the new central LFW venue will play host to some of the world's most exciting designer catwalk shows in the BFC Show Space and the Designer Showrooms where over 100 designers will exhibit their collections.
Where: Yalding House, 152 Great Portland Street, London W1W 6AJ
5. For a Popular Spot: Fernandez & Wells
The Lowdown: In the centre of Soho you'll find this much-loved coffee hangout tucked away on Lexington Street. Not only one of the trendiest places you'll be able to grab a cuppa from, but also filled with fashionistas from all over settling down before making their next move.
What to Order: Try their selection of meats or cheeses, accompanied with delicious espresso-based coffees that are supplied and roasted by Has Bean Coffee in Stafford. The blend changes seasonally so you're always in with a chance of trying something new.
What's On: As you walk around Soho you'll feel the buzz and excitement for LFW. From sharp tailoring to vintage treasures, there's something for everyone. If you're keen to learn more about the city's fashion history you can book yourself onto a private tour.
Where: 43 Lexington street, London W1F 9AL
6. For Drool-Worthy Interiors: Sketch London
The Lowdown: Visit the 18th century townhouse tea room that transforms into a cocktail lounge in the evening. Step inside the gallery to find candyfloss pink décor with everything from the chairs to the ceiling. Enjoy the colourful David Shrigley artworks over a coffee in the daytime or an espresso martini in the evening. Very much one for the gram.
What to Order: Opt for coffee served in a cafetiere to share, choosing from an array of exotic brews including, New Caledonia with sort and subtle lingering flavours, the Jamaican for multi-layered flavouring or the Hawaii that is rich in roast. If coffee isn't your thing, try one of their fruity herbal infusion teas instead.
What's On: Soak up the culture and drop in at the Hus Gallery for a dose of contemporary art. Stop off at Scotch of St James for a well-deserved drink at the end of night. Icons including the Beatles, Jimi Hendrix and Eric Clapton are just a few that played there during the 'swinging 60's'.
Where: 9 Conduit St, Mayfair, London W1S 2XG
7. For Pretty Lattes: Élan Cafe
The Lowdown: Around the corner from the V&A, which holds an iconic fashion collection, you'll find the Élan Café. With a chic and contemporary aesthetic, and a Mediterranean-inspired menu to match. This rose and cherry blossom tree filled café is a stop that you'll need to add to the agenda.
What to Order: Try their single origin cold brew coffee infused with pure nitrogen to create a creamy texture and natural sweetness. Or if you want a kick, ask for the red espresso rooibus.
What's On: From Christian Dior to Coco Chanel, Vivienne Westwood to John Galliano, the V&A displays a wide array of exhibitions every year. If shows are what you're after, keep an eye on what's going down at the Serpentine Gallery in Hyde Park. Rumour has it the Diesel Reboot party will be held there this year.
Where: 48 Park Ln, Mayfair, London W1K 1PR