Ultimate Guide to: Celebrating the Festive Season in New York CityBy Angelica Malin
The holiday season is almost upon us, and with the subzero temperatures come piping hot drinks, festive, feel good décor, shopping extravaganzas, opulent window displays, and a wide array of options and showcases to celebrate the season in the city. We've compiled the ultimate holiday lineup filled with events, activities, and offerings to indulge and enjoy the most wonderful time of the year:
The City's Best Secret Steals
In celebration of the season, ROW NYC is offering guests unbeatable promotions as an added perk. Once guests arrive and log on to the hotel's complimentary Wi-Fi, they will receive exclusive promo codes for special deals at District M.  ROW NYC's onsite restaurant and lounge has become a favorite of locals and visitors alike for its artisanal cocktails, hand-stretched Neapolitan pizzas, fresh-ground coffees, and curated selection of the best bakery items throughout all of Manhattan. Among the offerings are 30% off on handmade pizzas, a specially priced Holiday Spice Cocktail (we hear it's a delicious combination of whiskey, Frangelico, and Pumpkin Syrup), and a can't-be-beat wine deal. District M is the perfect place to indulge and escape from the cold.
Address: At the ROW NYC| 700 8th Avenue, NY, NY10036 | T 212 869 3600 |
Hours: Breakfast: Monday – Friday 6:30am – 11:30am | Saturday – Sunday 7:00am – 12:00pm
Cocktails & Dinner: Monday- Sunday 5:00pm – 1:00am
A Global New Year's Eve Affair
District M at ROW NYC will host an international affair complete with a viewing of the New Year's Eve celebrations around the globe on their massive 14' screen. The celebration will begin at 12pm and entry is free until 7pm, and will feature multi-cultural bites and signature cocktails. After the sun sets, District M will parlay into an evening affair, with a 'FuturuM'  theme to ring in the new year.  Beginning at 8:00PM, the venue will offer hors d'oeuvres, tarot card readings, party favors, a midnight toast, and live music from DJ Paola Shea.
A General Admission Ticket or Table Service Ticket will be required for entry after 8pm. General Admission For District M Bar Area Pricing is: $60 General Admission for hotel guests and $125 General Admission for non-hotel guests. Table Service Available:$60 plus $100 F&B minimum per person for hotel guests and $125 plus $100 F&B minimum per person for non-hotel guests. For reservations and inquiries, please contact the events team at 212-536-2274 or events@rownyc.com 
Winter Wonderland Factory at WestHouse: Make Your Own Ornament to Save the Children
An avid supporter of Save the Children year round, WestHouse offers guests the chance to celebrate the holidays while benefiting a worthy cause. Visitors to the WestHouse will have the opportunity to imagine, design, and create their own holiday ornament, with proceeds directly benefitting Save the Children, an organization that helps children in 120 countries, including the United States. Save the Children invests in childhood by giving children a healthy start, the opportunity to learn and protection from harm.
The Winter Wonderland Factory will be open from Wednesday – Sunday at WestHouse, with the opportunity to make your own ornaments for a $10 donation that will directly benefit those in need. By supporting this cause, WestHouse and guests will help to transform children's lives now, in order to change the course of their future. To learn more about WestHouse's year-round commitment to Save the Children, visit their website (here).
For Lovers of Downton Abbey
Fans of the critically acclaimed period drama will delight in this package from the WestHouse.  Downton Abbey: The Exhibition will transport visitors to the grandeur of post-Edwardian England, where the famous characters and vignettes of the show's lavish sets will come to life. The exhibition showcases the show's social history, culture, costumes, most beloved scenes, and previously unreleased footage. The exhibition will run in New York City for a limited time and has already received coverage and praise in The New York Times and Variety.  The WestHouse New York is offering guests a package complete with a stay at the luxury property, two complimentary, artisanal cocktails at the hotel's onsite lounge, The Den, and two tickets to the exhibition, conveniently located minutes from the hotel.
The show is open now and will run through Jan. 31
Exhibition Address: 218 West 57th Street, Manhattan
Details of the Downton Abbey Package and Reservations May Be Made Through the WestHouse Website here.
Live Music at The Den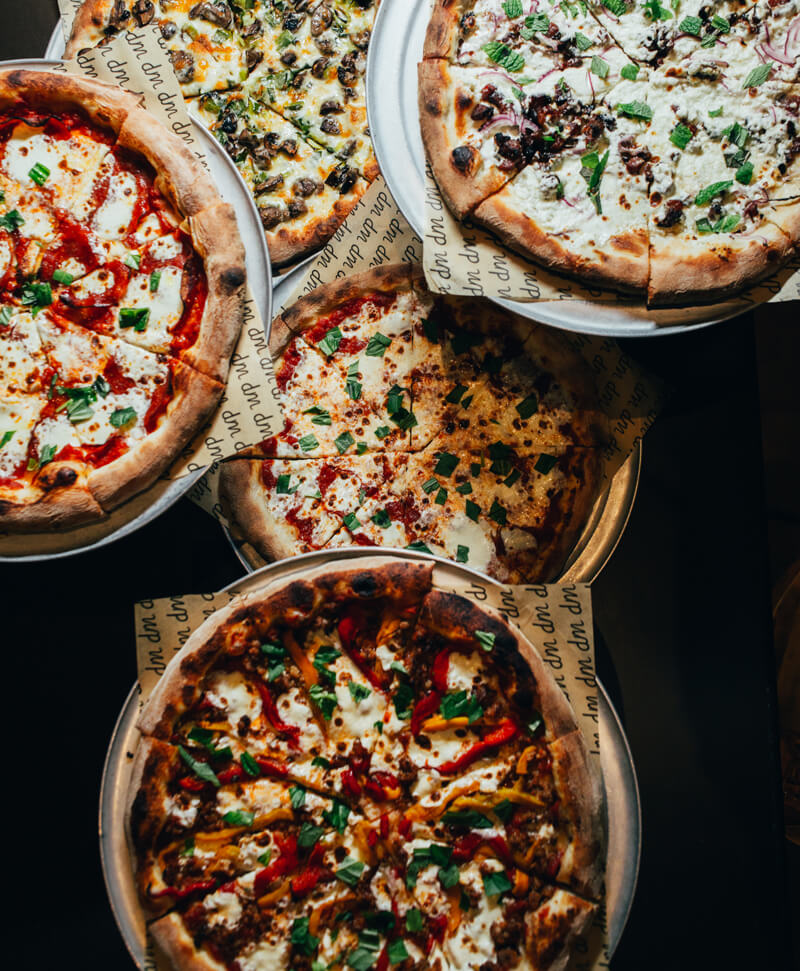 Every Wednesday, The Den at WestHouse New York will feature live music from the acclaimed group, Oh La La! The band has become renowned for its soft acoustic jazz, chanson française, 30's and 40's swing, bossa nova, and classic Soul and Blues. Offering a perfect soundtrack for cocktails and bites with friends or your significant other, the group is comprised of some of the top jazz and world musicians in the New York and New-England area. Visit The Den every Wednesday throughout the season from 8pm- 10:30pm for live music and hand-poured drinks.
Bergdorf Goodman's Holiday Windows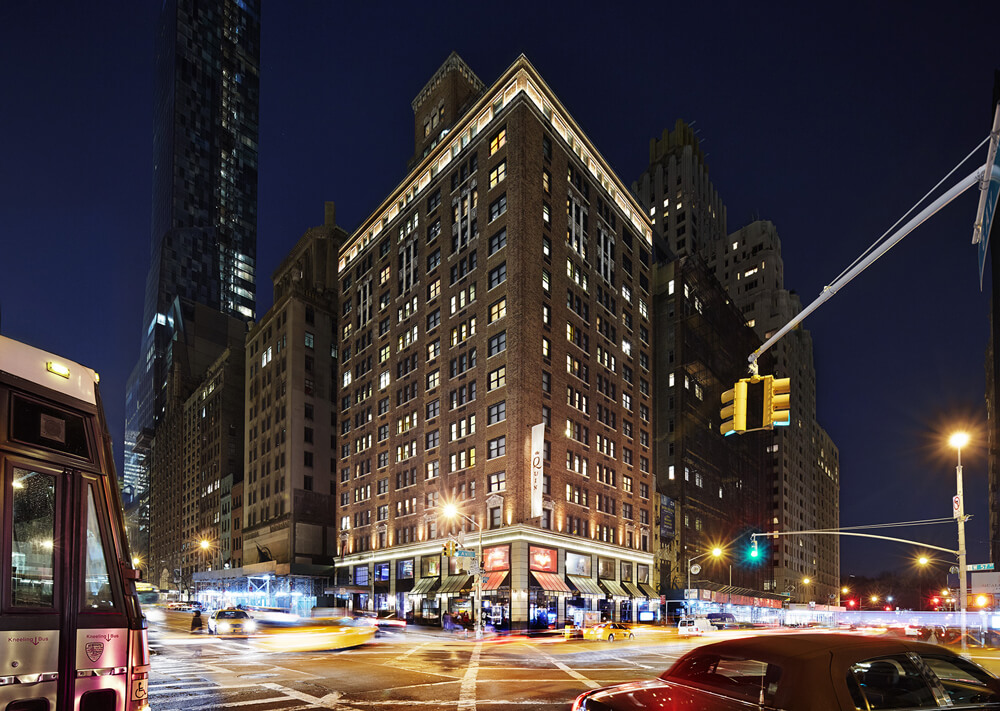 Bergdorf Goodman in Midtown always delivers one of the City's most jaw-dropping vignettes, and this season is no exception. This year's display will celebrate New York's greatest cultural institutions. The famed luxury department store has partnered with The American Museum of Natural History, Brooklyn Academy of Music (BAM), Museum of the Moving Image, The New York Botanical Garden, New York Philharmonic, New York Historical Society, and UrbanGlass to bring this year's theme "To New York With Love" to life. As if you needed more incentive to check out the dazzling displays, The Quin Hotel in New York has an exclusive partnership with the shopping icon. Personal shopping experiences are one touch away, with direct-dial buttons to Bergdorf Goodman located in guestrooms and personalized shopping experiences available.
For additional information on the official partnership between The Quin and Bergdorf Goodman's visit their partnership page here.
The Ultimate New Year's Eve Experience Returns To The Knickerbocker Hotel
New Year's Eve returns to The Knickerbocker Hotel with an over-the-top celebration and the closest live view of the event in the world. The luxury lifestyle hotel, located just 150 feet below the world-renowned Times Square New Year's Eve Ball on the corner of 42nd Street and Broadway, announces four exclusive New Year's Eve packages.
The Knickerbocker offers four select packages, starting from $5,000, presenting a range of ways for discerning travelers to experience a bucket-list New Year's Eve. All packages include access to a premium open bar for the duration of the event, as well as a champagne toast at midnight. Celebrity Chef Charlie Palmer will offer a menu of passed gourmet hors d'oeuvres, as well as decadent food stations. For respite after the revelries, overnight accommodations in one of the hotel's luxurious 330 guestrooms, including 27 Junior Suites and four Tribute Suites is also included with each package.
Acclaimed entertainer, DJ Sam French, is back again to ring in the New Year at The Knickerbocker Hotel. St. Cloud Social rooftop also features three plush private Skypods, situated at the epicenter of the festivities that can accommodate groups of 12 to 25 guests. Guests seeking a more exclusive VIP experience may reserve a Skypod for $75,000 to $125,000.
To learn more about The Knickerbocker's ultimate New Year's Eve experience and book a package, please visit here.