Top 5: Party Spots in Las Vegas with Three MobileBy Gemma Perlin
On our trip to Vegas with Three, we were on a goal to fully immerse ourselves in the culture of Vegas. The "culture" of Vegas is, obviously: partying. From raging pool parties to glitzy nightclubs, Vegas' nightlife has it all.
We partied in Las Vegas courtesy of Three, which is one of the most popular of their 60 locations where roaming charges are scrapped as part of their Feel at Home package. So you can Instagram that pool party, and update your friends back home in Blighty immediately on the scorching time you are having, without the fear of a million pound bill on your return. We say: #goroam. For all you party animals, we have curated our top 5 party spots in Vegas:
1. For Glamorous Nightlife: Omnia Nightclub
You know it's a good club when even CeeLo Green is queuing at 3am to get in. We suggest to go on Fridays when Calvin Harris has his residency. Omnia is an interactive clubbing experience, think lights, smoke, beautiful dancers, costumes, excess on every level. We recommend to beg, borrow or steal a table, to get a proper look at Scot Calvin, as the crowd go wild and it gets rammed.
Photo Credits of Omnia: Al Powers, PowersImagery.com
2. For the Homesick: Kiss FM Pool Party at DAYLIGHT Beach Club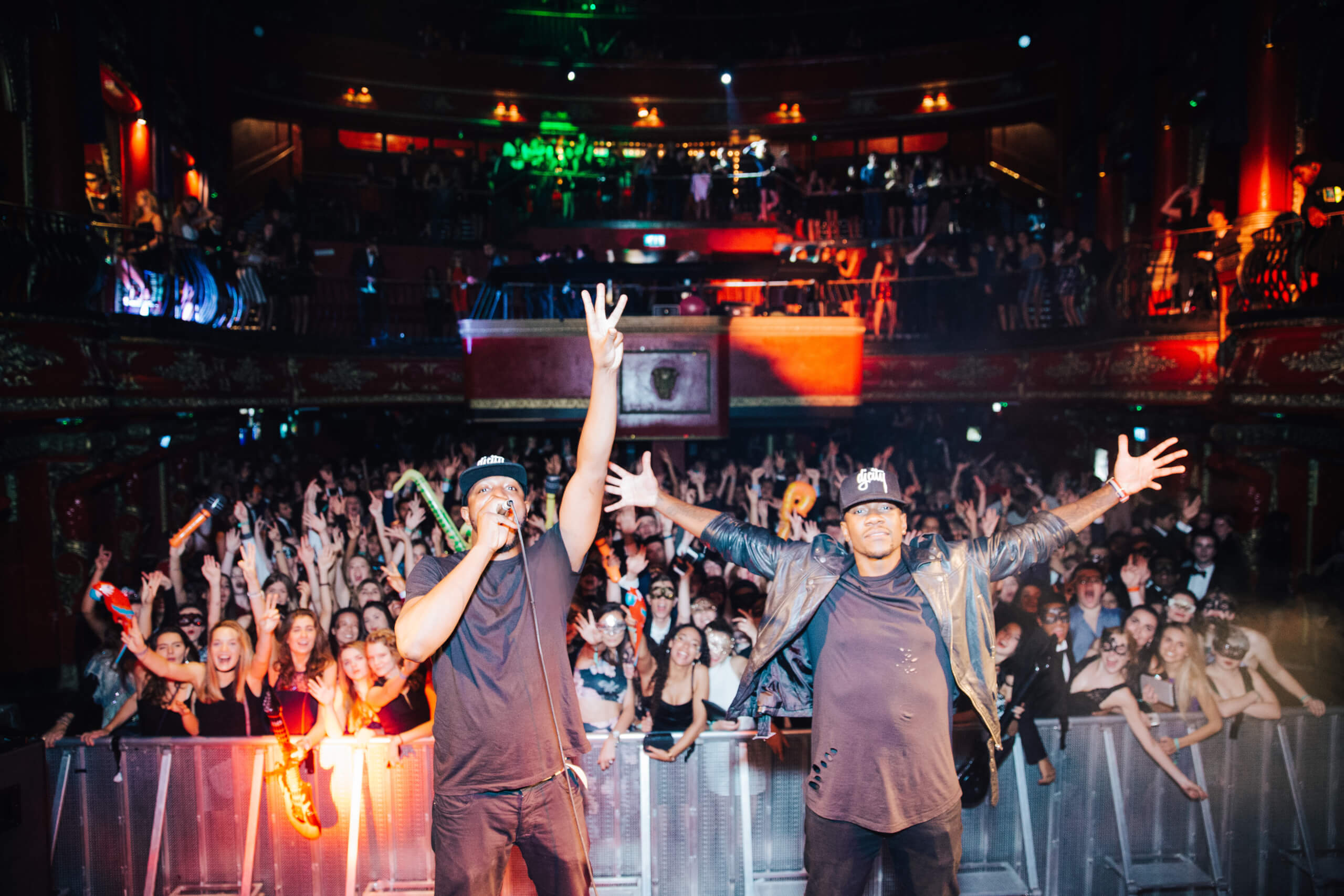 Photo credit: James Cole www.jamescolephotoworks.com
We liken it to the slight excitement when we hear a British accent in a far flung place, sometimes it's nice to feel the familiar in the unknown. We checked out the Kiss FM pool party with Duke Dumont and our very own Brits, the Dixon Brothers, quite possibly the sassiest, swaggery and quite possibly sexy fraternal DJs around. Rather than listening to these talented duo on the radio on a grey day in London, splashing about in the pool with inflatable toys took the enjoyable to the sublime. The sunshine really does make everything better. Keep a look out for future KISS slots.
Photo Credit: Jon Debo
3. For Dressing Up at a Pool: Wet Republic at the MGM Grand
We recommend going to see Tiesto on a Sunday. Going to a pool party on a Sunday in Vegas is akin to going to Church, it's the done thing. There is something of the glitterati about the crowd at Wet Republic, champagne showers, endless bottles of Grey Goose and lots of the summer body obsessed. Don't bring a bag. I used my hat as a bag. Security is tighter than an US airport.
Photo Credits: Jon Debo
4. For the Sporty: Top Golf Las Vegas
Everything in Vegas is bigger and better than anywhere else and there is no exception for their driving ranges. Located behind the MGM Grand is the world's most spectacular driving range. 108 hitting bays, four levels, six flashing targets, but unlike the driving ranges of the UK, this one has a rowdy party atmosphere. If you really love it, you can return to the less exotic location of Top Golf in Watford.
Photo Credits of Top Golf: Michael Baxter, Baxter Imaging LLC
Here is the crucial thing about casinos, they are the heart of Vegas. OK, your fellow casino goers may not be the same mix of beautiful adonis like creatures in bikinis, but there is an untouchable atmosphere. Plus you get free drinks if you gamble, even if like me your pot was about fifteen dollars. We recommend hitting the casino as a pre or post lash, as the perfect bookend to a Vegas night. Try the one at MGM Grand for something really special.
Click here to find out more about Three's #goroam and follow them on Twitter here. British Airways flies from London to Las Vegas in 10 hours and 40 minutes from £550 return – book here.