Long-time dessert lover Yasmin packed up her life, moved her family to New York and set herself the challenge of eating the best desserts in New York, in three months. That's ninety-one days, 169 venues and 373 desserts to be exact – or 4.1 desserts per day. Not including, of course, the re-creations that Yasmin cooked up in her apartment each night, moved by the new tastes and textures that she was desperate to re-live with family and friends back home. And thus, The Desserts of New York book was born.
Yasmin has shared some of her favourite pudding spots from her epic dessert pilgrimage. Here's where to get your sweet fix in the Big Apple:
Best Desserts in New York: Insider Guide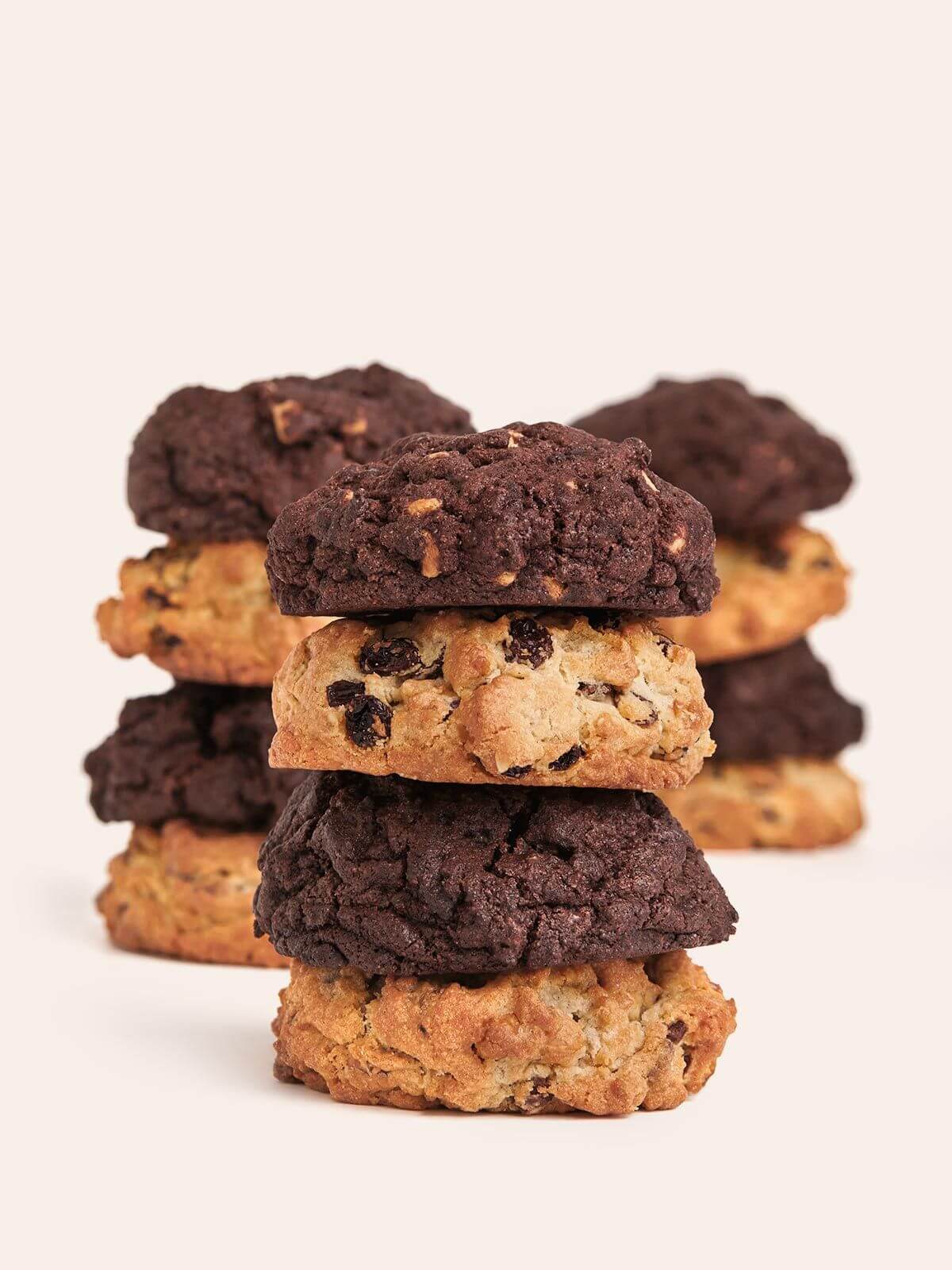 The Lowdown: In a city with killer cookies at every turn, Levain Bakery could take the crown. The mega cookies eschew traditional width for height (more dome than disc) and weigh in at 180 g (61/2 oz) each. It's a tough pick between the chocolate chip walnut, dark chocolate chocolate chip, dark chocolate peanut butter, and oatmeal and raisin, which is why you should get them all, like I do.
Where: Locations here
2. For Quirky Sweets: Momofuku Milk Bar
The Lowdown: The uber-cool dessert joint is known for many things, like crack pie and cereal milk soft serve, but I can't go past the b'day cake truffles and compost cookies packed with pretzels, potato chips and more. The inventive sweets, which cleverly re-purpose leftovers and junk items, are the work of pastry chef Christina Tosi, who is as loved as her cult creations.
Where: Locations here
Best Desserts in New York: Insider Guide
There's everything to love here. One, it's a bakery and bar. That means cocktails come with slabs of the best pie or wedges of birthday cake – so good I had to get the recipe. It also means booze in said pies (such as bourbon ginger pecan) and shakes. The fitout is 1950s rockabilly, as is the cool vibe, so block off a brunch or evening and tuck in.
Where: 818 Franklin Ave, Brooklyn, NY 11225, USA
4. For Pastries: Breads Bakery
The Lowdown: If time is short, put this bakery on your must-try list. The babka, decadently swirled with Nutella and studded with dark chocolate chunks, has become a sweet New York icon. Meanwhile, its take on rugelach, made with babka dough and layered with chocolate or marzipan, is just as outrageous.
Where: Locations here
Best Desserts in New York: Insider Guide
5. For Mexican Desserts: Cosme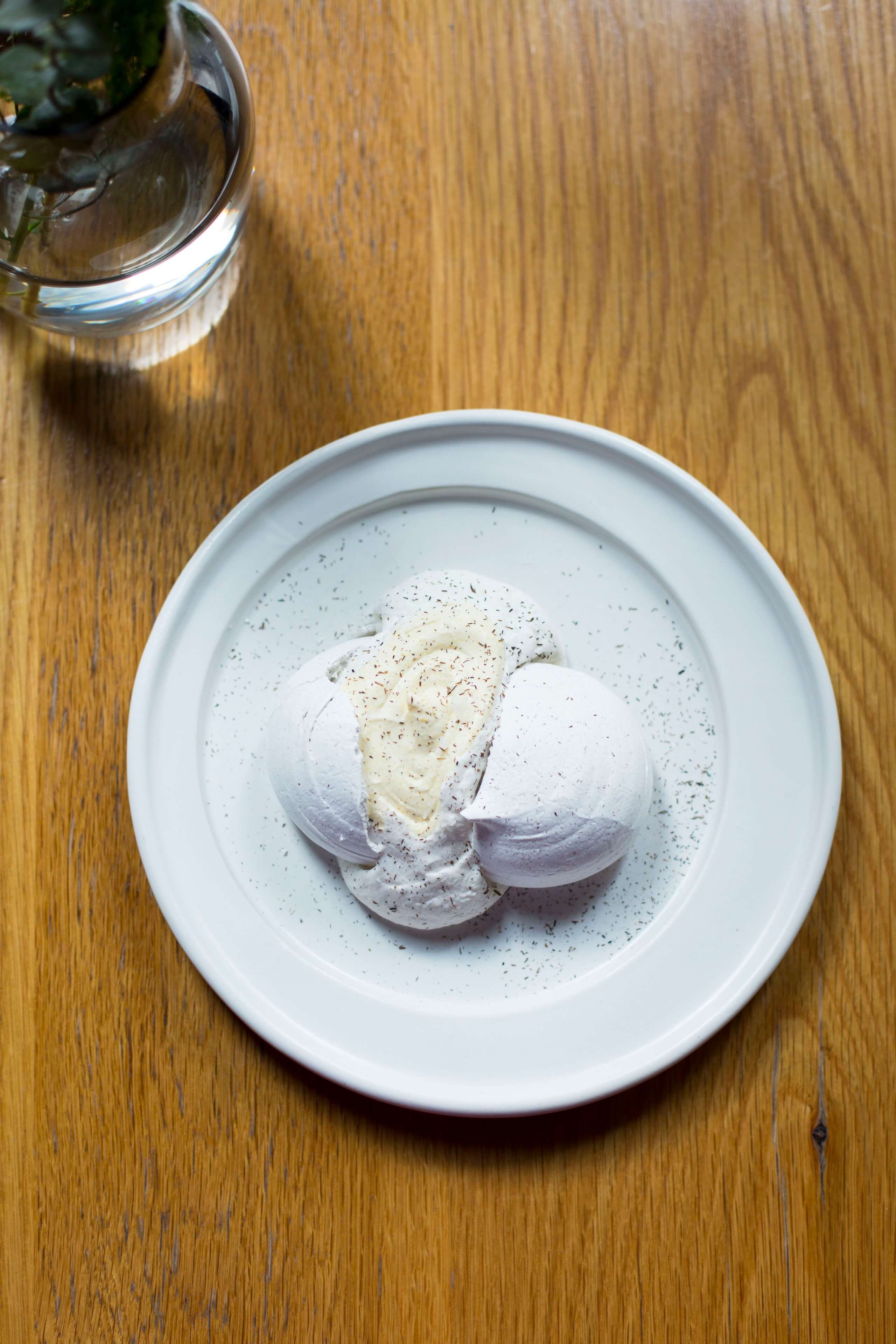 The Lowdown: To date, my favourite restaurant in the city. I won't luxuriate on global culinary star Enrique Olvera's contemporary Mexican menu (exquisite), the service (without a fault) or the dining room (understated cool), but they all play a role in the final note: corn husk meringue with corn mousse. The much talked about dessert is inventive yet familiar (a quasi Mexican pavlova), more savoury than sweet, and like nothing I've tried before. So of course I asked for the recipe and shared it in The Desserts Of New York book.
Where: 35 E 21st St, New York, NY 10010
One for luck… 
6. For Ice Cream: Big Gay Ice Cream Shop
The Lowdown: Using a proprietary ice-cream base from Ronnybook Dairy Farm and grown-up toppings, this is soft serve like you've never tried before. The hit cone Salty Pimp – vanilla soft serve injected with dulce de leche, sprinkled with sea salt and doused in chocolate – is my pick, but the Apple Gobbler sundae with apple butter sauce, bourbon butterscotch and graham cracker crumbs is just as awesome.
Where: Locations here
The Desserts of New York (And How to Eat Them All) by Yasmin Newman (Hardie Grant, £20) Photography by Yasmin Newman and Alicia Taylor