Planning a trip to Asia? We've got the lowdown on the best new hotels you need to visit this year; from trendy design hotels to luxury resorts, here's the hotels you simply cannot miss:
Hottest Hotels: Sri Lanka
1. For a Beachfront Hotel: Amari Galle 
The Run-Down: Scheduled to open at the beginning of March, the Amari Galle will be the first Amari in Sri Lanka. Located in the southwestern coastal region of Sri Lanka, approximately 90 minutes by car from Colombo, Galle offers a variety of historical and cultural features, including the famous Galle Fort, which is a UNESCO World Heritage Site and the largest remaining fortress in Asia built by the Europeans.
The Details: Amari Galle is located on a beautiful beachfront site, a short distance north of Galle Fort. The property will have 172 rooms and suites, all featuring direct sea views. It will also present an extensive pool deck with direct beach access, Amari's signature Breeze Spa, two restaurants, banquet facilities and a fitness centre.
Where: Galle, Sri Lanka
Hottest Hotels: Hong Kong
2. For a Design Led Hotel: The Murray Hotel 
The Run-Down: The Murray, a Niccolo Hotel, Hong Kong, is to open at the end of this year. It will aim to be an ultra luxury iconic landmark hotel with a contemporary urban chic design, located on the legendary Cotton Tree Drive in the heart of Hong Kong.
The Details: This historic hotel (built in 1969) will feature 336 sophisticated spacious suites and guest rooms through 27 floors, coupled with premier wellness facilities, 5 elegant destination restaurants and bars including a glamorous rooftop bar with panoramic views. The hotel's terraces around The Arches, an architectural signature of the building also showcase views of the city, Hong Kong Park and Hong Kong Zoological and Botanical Gardens.
Where: Cotton Tree Drive, Hong Kong
3. For More-Than-Just-a-Hotel: Little Tai Hang
The Run-Down: Little Tai Hang will not just be a hotel; it'll be more of a lifestyle choice. Design centric with creativity and quirkiness seen through the space, the hotel and serviced apartments destination celebrates Hong Kong culture and the intimate neighbourhood charm of Tai Hang.
The Details: Great views, good eats and relaxing vibes, Little Tai Hang will be a magnet for locals and savvy travellers looking for a home away from home with bespoke artisanal touches. The quaint neighbourhood is full of stories waiting to be discovered.
Where: Causeway Bay, Hong Kong
Hottest Hotels: China
4. For the First of its Kind: Capella Shanghai Jian Ye Li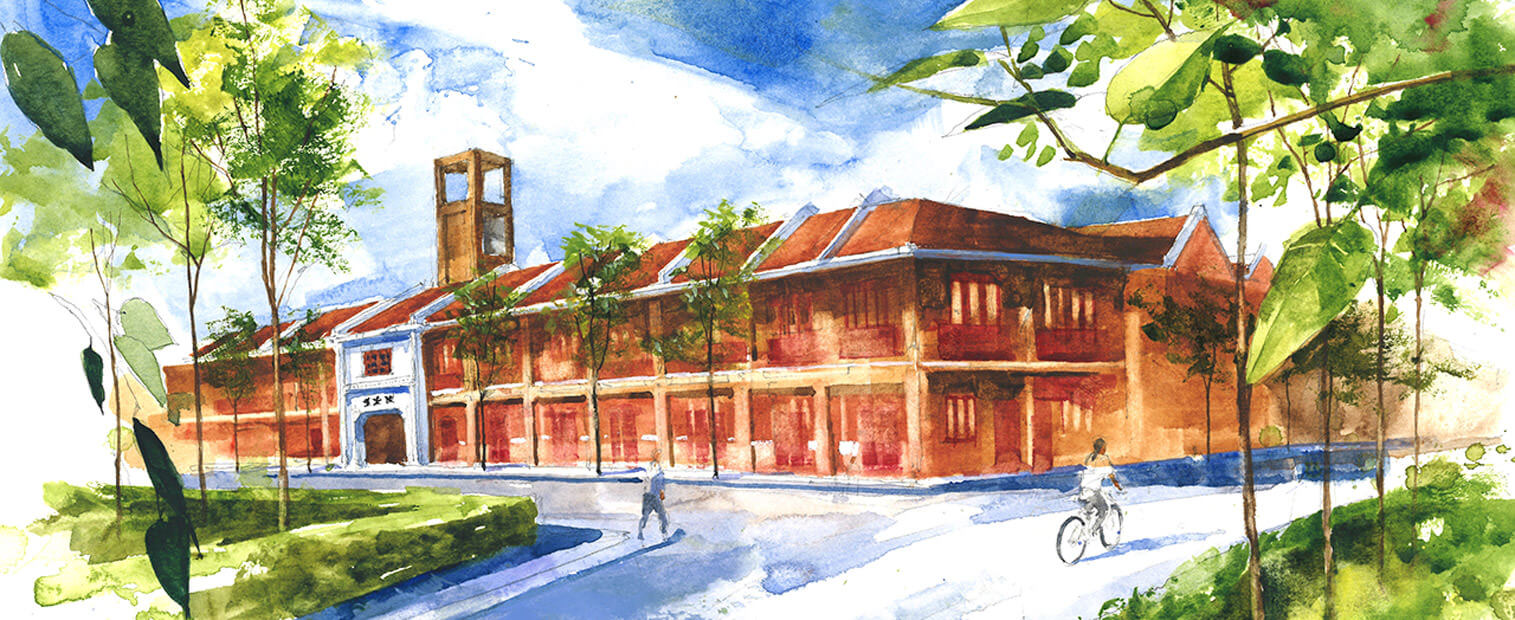 The Run-Down: Shanghai's illustrious history as the gateway city to China has long been associated with the unique blend of Oriental heritage and Western influence. The landmarks will soon be enhanced by the addition of luxury hotel, Capella Shanghai, Jian Ye Li. Opening in March, Capella Shanghai will be the only all-villa Shanghai resort in the last remaining cluster of historical "shikumen" (stone warehouse gate) estate.
The Details: The Jian Ye Li estate will be a showcase of Shanghai's residential heritage featuring Chinese courtyard houses with Parisian flair. The property will be home to 55 "shikumen" villas, 40 luxurious residences, the Capella Library, a French brasserie, an award-winning Auriga Spa, and its very own retail gallery stocking  niche lifestyle brands.
Where: Shanghai, China
Hottest Hotels: Thailand
5. For a Luxury Hotel: Park Hyatt
The Run-Down: Scheduled to open mid 2017, Park Hyatt Bangkok has been carefully conceived to provide a level of service and hospitality unparalleled in the market. The hotel is a short drive from the city's two international airports and directly connected to the BTS Skytrain
The Details: Park Hyatt Bangkok will house 222 luxurious guestrooms, including 32 suites, all blessed with unobstructed views of the capital. Starting at 48 sqm, the entry-level rooms will rank among the largest in the city. The stylish interiors have been designed to embody 'liveable luxury', featuring a backdrop of calming natural materials punctuated with timeless Thai accents. The luxurious bathrooms have been conceived as a private spa, and will feature a separate soaking bathtub and rain shower; an illuminated make-up mirror; and bathroom amenities by New York brand Le Labo.
Where: Bangkok, Thailand
6. For Villas: Baba Beach Club 
The Run-Down: Family owned and managed by the team behind the internationally acclaimed Sri panwa, Baba Beach Club is set to open in Summer 2017 on a 16 acre pristine oceanfront area of Natai Beach, just 20 minutes from the airport.
The Details: Baba Beach Club Phuket comprises of 16 rooms– a combination of one and two-bedroom pool suites. There will also be a five-bedroom beachfront residence, with some of the villas featuring both courtyard and ocean views with a custom design to create a unique, modern and cosy resort style.
Where: Phuket, Thailand
Hottest Hotels: Indonesia
7. For Island Hopping: Bawah Private Island 
The Run-Down: Opening in summer 2017,  Bawah Private Island is situated 150 nautical miles north east of Singapore, and easily accessible via private seaplane, this untouched beauty of 6 islands will open a whole new destination for discerning travellers.
The Details: A playground of over 300 hectares, 3 crystal blue lagoons, 13 powder white beaches, lush jungle canopy for trekking and more importantly a philosophy of environmental and conservation policies, Bawah Island is a project of love to integrate people with nature and will set the benchmark for future destinations around the region. Taking the route that "less means more", Bawah Private Island will only accept a maximum of 70 guest at any one time. With 35 Safari Tented Villas the accommodation gives you the privacy of your own space but also invites you to enjoy the nature that surrounds Bawah Island.
Where: Bawah, Indonesia
Hottest Hotels: Japan
8. For an Airport Hangout: FIRST CABIN
The Run-Down: FIRST CABIN will open in the Aeroplaza area of Kansai Airport in March 2017. The compact hotel has already become a hit in Tokyo airports, and also at Kyoto Airport. Ideal for early and overnight flight passengers, the hotel has a variety of serices including a large communal bath and lounge.
The Details: The first class rooms, or capsules are big enough to fit in a 32 inch TV, 120cm width bed, side table, and a power supply outlet. Business classes rooms are on the cosier side, and can fit 100cm bed, a power socket and a 26 inch TV. All capsules feature wi-fi and a safety deposit box with a key (no rooms can be locked).
Where: Kansai Airport, Japan
Hottest Hotels: Laos
9. For a High-End Camp: Rosewood Luang Prabang
The Run-Down: Rosewood Luang Prabang will open in 2017 as a luxury tent and villa encampment located a 10-minute drive from the historic city of Luang Prabang, a UNESCO World Heritage Site in Laos.
The Details: Rosewood Luang Prabang will offer 22 spacious deluxe villas, garden villas, private pool villas and luxury tents with features such as open-air showers, tubs and living rooms. The 100-square-meter luxury tents, with their own private dining areas and wrap-around decks, will be a first for Rosewood.
Where: Luang Prabang, Laos
Hottest Hotels: Cambodia
10. For an Island Getaway: Six Senses Krabey Island
The Run-Down: Six Senses Krabey Island is set on a Cambodian island and comprises 40 pool villas on the naturally landscaped 30-acre isle. Guests arrive at the mainland reception before the short water transfer to the island. Sihanoukville Airport is less than a 10-minute drive from the mainland jetty.
The Details: There are two restaurants, with snacks, refreshments and light meals presented poolside plus a deli complete with ice cream parlor. Six Senses Spa Krabey Island will feature the Six Senses specialty menu as well as several ancient Cambodian healing traditions and multi-day rejuvenation journeys, Six Senses Integrated Wellness, detox, yoga and workshops.
Where: Krabey Island, Cambodia