Looking for the best health retreats in Europe over the next couple of months? From Ayurvedic practices in the Austrian Alps to yoga in the Portuguese countryside, here's our top picks for health holidays in 2017. There's some amazing yoga retreats in Europe, go out and discover:
Best Health Retreats: Crete
1. For Positivity and Balance: Out of the Blue 
The Lowdown: Out of the Blue's wellness programme follows the philosophies of yoga. Here, it's all about positivity and balance with your inner self, and there's a strong focus on organic, seasonal fruits, herbs and vegetables. Whether you're still attempting the bridge pose or you've mastered the fire-fly pose, their experienced yoga instructors will help and guide you to explore various yoga and meditation disciplines.
What to Expect: The Yoga Retreat and Organic Food Retreat includes a full 6 day programme, starting with a nutritional consultation with the hotels clinical nutritionist. Over the six days, take part in 12 x 90 minute yoga sessions (one in the morning and evening), and one 30 minutes wellness capsule session. To unwind, body massages and heat experiences in the hydrotherapy pool are available. All food served is organic, and meals are included.
Price: From 999 euros. More details here.
Best Health Retreats: Isles of Scilly
2. For a Taste of the Great Outdoors: Hell Bay Hotel 
The Lowdown: Tucked away in a secluded cove on the tiny island of Bryher, 30 miles off the coast of Cornwall, in the Isles of Scilly is a luxurious hideaway: Hell Bay Hotel. The elegant New England-style oasis has its own sense of place, tranquillity and comfort – all in a remarkable and intimate setting. This September, Hell Bay Hotel have teamed up with Mountain Beach Fitness Retreats to bring you a work out for both the mind and body.
What to Expect: Using the rugged terrain of Bryher, the four-night break will test your strength whilst improving your postural awareness and mobility, conscious thinking, physical awareness and movement skills. Combined with foraging and cookery lessons, award-winning food, and ilã spa treatments – the retreat is certain to leave you feeling energised, revived and focused.
Price: £1250 per person for a shared suite, or £1450 per person for a private suite. Details here.
Best Health Retreats: Portugal
3. For Healing and Resting: Vale de Moses
The Lowdown: Vale de Moses is a small old valley farm nestled in the remote and picturesque foothills of the Serra de Estrela mountain range, Central Portugal. They run varied yoga retreats throughout the year with the aim to practice, heal, rest and reset.
What to Expect: Teachers employ the practices of many styles, sharing their treasured love of this ancient art form in an earthy, simple, kindly and compassionate manner.  Morning classes are often flowing and energetic, inspired by Ashtanga, Vinyasa Flow and Dynamic Hatha Yoga, setting guests up nicely for a day of therapies, sun bathing and exploring. And in the afternoon, the programme features   Yin Yoga, focused asana exploration, Acro Yoga and some quiet contemplation.
Price: From £800. More details here.
Photo Credit: kyle tunney
4. For Mindfulness: Epic Sana Algarve Hotel 
The Lowdown: Located on the serene Algarve coast, Epic Sana offers the perfect location for a calming escape. With breath-taking scenery, Epic Sana's Mindfulness retreat will help you to accomplish your goal of mindfulness in a tranquil, inspiring environment.
What to Expect: This 5 day, 4-step mindfulness programme is designed to revitalise mind, body and soul. Sessions include mindfulness of breath and sound, mindfulness of walking and mindfulness of emotions. Attendees can also take part in group activities including pilates, yoga, step and cycling.
Price: From £1,675. More details here 
Best Health Retreats: London
5. For Wellness: Shangri-La Hotel at The Shard
The Lowdown: The carefully curated 'Find Your Shangri-La' experience at  Shangri-La Hotel at The Shard, London draws on the talents of fitness experts, mindfulness gurus and professional nutritionists to help guests and Londoners alike achieve a more balanced lifestyle. Shangri-La at the Shard's wellness programme invites guests on an empowering journey to make meaningful and lasting changes in their lives.
What to Expect: Acclaimed personal trainer, Dan Roberts and his team, are at the helm of this new wellness experience. For guests staying at the hotel, they have created a series of in-room videos including an energetic and challenging HIIT session, a calming yoga lesson and a mobility workout designed to help participants stretch and realign after a long flight or day in the office. Throughout summer, guests can enjoy poolside yoga with Jessica Skye, mindfulness sessions with Michael James Wong, energised dance sessions with Body by Simone and a series of insightful talks and Q&As with pioneers from the world of fitness, beauty and nutrition.
Price: From £635 based on two people staying. More details here.
Best Health Retreats: Austria
6. For Ayurvedic Practices: Sonnhof 
The Lowdown: At this Austrian retreat, guests experience the holistic power of Ayurvedic philosophy in the heart of the Tyrolean Alps. Nestled on a high plateau of the Thiersee Valley at 900m altitude, the Ayurveda Resort Sonnhof gently integrates the ethos of Ayurveda within a European sensibility.
What to Expect: The Ayurveda Plus plus package features treatments to help ease medical conditions. Dr Alaettin Sinop offers supportive therapies that eliminate toxins, aid weight loss, treat metabolic disorders, restore the immune system after illness, and provide relief in cases of fatigue, sleep disorders, chronic back and joint problems, allergies, asthma and inflammatory bowel disorders
Price: From 1,750 euros. More information here.
Best Health Retreats: Derbyshire Dales
7. For Chinese Healing: Wu Wei Wisdom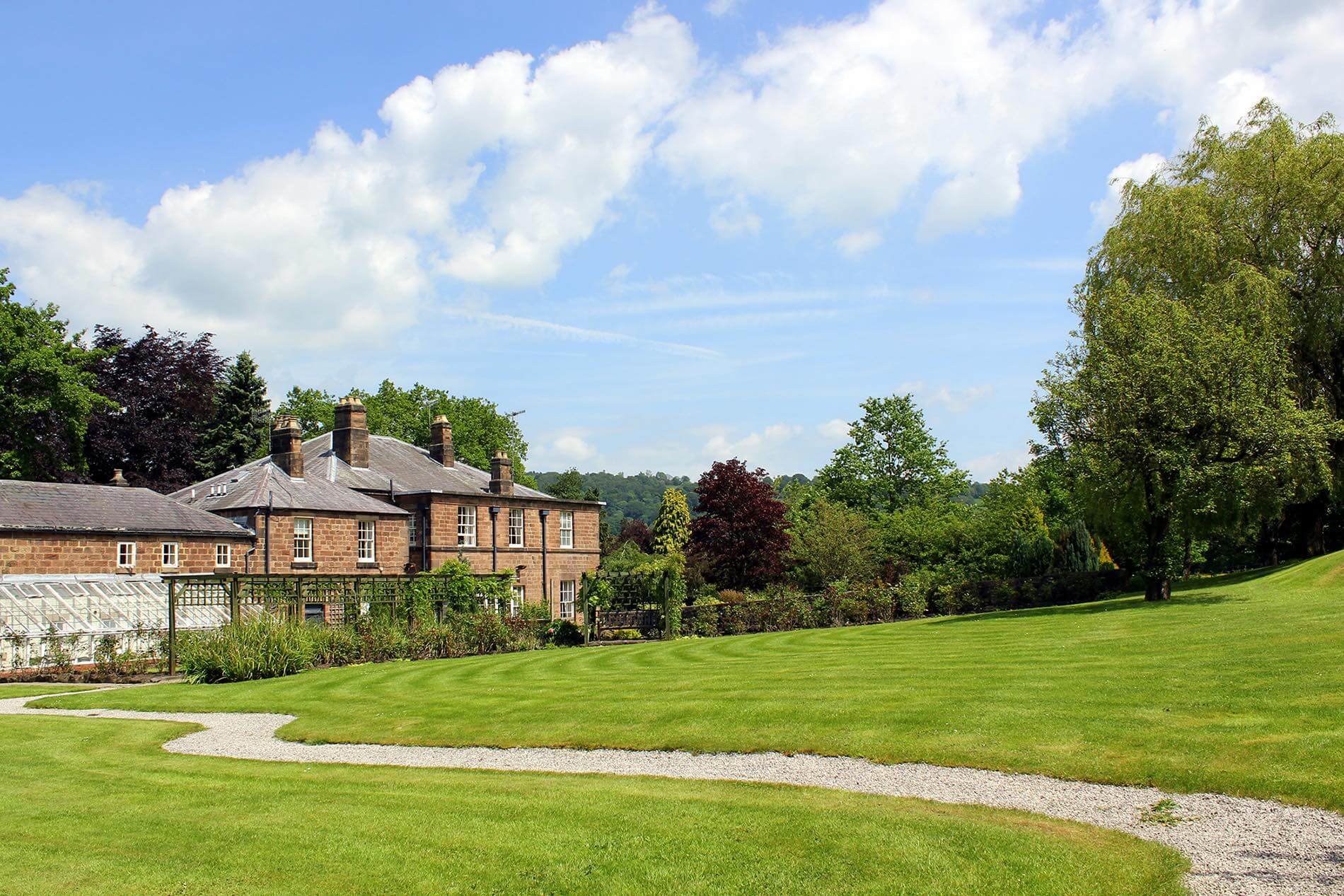 The Lowdown: Wu Wei Wisdom Spiritual Weekend Retreat takes place in the beautiful Derbyshire Dales. The theme for the weekend is the Taoist teaching of 'Ch'ang' (self-love and self-nurturing). Over the course of the two days, you'll discover the ancient Chinese secret to health, happiness and flow.
What to Expect: The retreat will be led by ordained Taoist Master, Qigong Master, Chinese medicine practitioner and coach, David James Lees, who has over 30 years' international therapy and teaching experience. The event offers a diverse range of experiences, including: teaching of ancient Chinese healthcare principles for mind and body, Wu Wei Wisdom group coaching, mindfulness and Qigong meditation, and Qigong energy healing.
Price: £179 per person. Details here.
Best Health Retreats: Italy
The Lowdown: Overlooking the stunning Lake Garda, Lefay Detox is home to a wealth of detoxifying spa treatments; ranging from aromatic mud packs to body scrubs, as you feel the detoxifying effects benefitting your body. With personalised nutrition consultations, learn how to continue cleansing your body at home in order to promote your well-being.
What to Expect: The 5 day programme begins with an initial examination to determine energy levels, and a nutritional consultation and prescription to determine a special diet for your stay. Spa treatments are in abundance here: detoxifying aromatic mud packs, specific tui na massages, moxibustion treatments, La Luce oltre la Nebbia detoxifying energy massages and a Rugiada del Mattino draining energy massage. There's also guided walk in the energy and therapeutic garden and stretching of the meridians physical energy rebalancing activities.
Price: From £2,000. More details here.
Best Health Retreats: Spain
The Lowdown: Tucked away on a quiet corner of the island of Tenerife, surrounded by the Atlantic Ocean and glorious mountains, Oceano's location is amazing. Take in the fresh sea air whilst relaxing on the beach, embark on an invigorating hike through the Anaga mountains, or enjoy a leisurely stroll through the neighbouring fishing village of Punta del Hidalgo; Oceano is the place to find tranquillity and appreciate the serenity of nature.
What to Expect: Begin your Ayurveda wellness journey with a consultation that will provide you with personal advice on the appropriate Ayurveda healing therapies to relax your mind and body. Unwind and enjoy the soothing and detoxifying benefits of Ayurveda massages and individual yoga classes. Release tension from head to toe, with Shirodhara Ayurveda therapy (to reduce stress and improve sleep) and a Abhyanga whole body massage.
Price: From £1,000. More details here.
10. For Yoga and Meditation: Shanti Som 
The Lowdown: Nestled in Andalucía's Sierra de Las Nieves lies the calming health retreat of Shanti Som, where fusions of Balinese architecture and beautiful Oriental gardens create a majestic Asian-style experience within Europe. Drawing on ancient Eastern wisdom and traditions, Shanti Som offers a counterbalance to the stress of modern life, perfect for detoxing, regaining your energy and your balance.
What to Expect: Through yoga, meditation, delicious cuisine and personal support, this sanctuary offers you time for personal reflection and self-understanding. With views of lush pine forests and mountain landscapes, this harmonious haven is perfect for a nourishing and rejuvenating wellness boost.
Price: From £1450. More details here.