Looking for somewhere delicious to eat in New York? Check out Kyma Restaurant in Flatiron – here's everything you need to know:
Kyma brings the vibe of a traditional Greek taverna to New York City. The menu is inspired by the sun-drenched islands of Greece, with decor inspired by Mykonos and the best produce from Greece, including the highest quality extra virgin olive oil from the Peloponnese and fresh fish is flown in daily from the Mediterranean.
The food is designed to share; it's great for a date or a big group of friends. We start with a selection from their raw bar; the Tuna Tartare is stand-out, delicious yellowfin tuna with crispy potato, avocado mousse and yogurt, it's light, fresh and full of flavour. The Hamachi Crudo is also delicious – with grapefruit, avocado and jalapeno, it's fresh and zingy, perfect for a summer's evening.
Moving onto the appetisers, there's a wide range of choices, from sesame feta to crab cakes. You could make a delicious meal of small plates alone; we choose the Shrimp Santorini and Kyma Chips. The Shrimp Santorini is sublime – in a rich tomato sauce with fresh herbs, ouzo and salty feta, it's full of flavour. The shrimp are perfectly cooked and work so well in the homemade sauce. The Kyma chips are battered zucchini and eggplant in a light, crispy coating – if you like fried food, you must try them, served with a garlicky tzatiki sauce and cooked Greek cheese.
Finally, we moved onto mains. One of the stars of the menu is the Lobster Pasta, featuring Maine lobster and tomato in fettuccine. It's a generous portion – enough for two people to share – and a really highlight of the dishes here. A must-order if you visit!
The cocktails here are very special – it's a worth a visit alone to sit at their bar and let the bartender whip you up something delicious. The Lychee Martini is one of the best I've had in New York; with fresh lychee and Grey Goose vodka. If you're a lover of cucumber cocktails, try the Kymatini with cucumber vodka, mint, lime and fresh cucumber. It's the perfect summer cocktail – so fresh and light.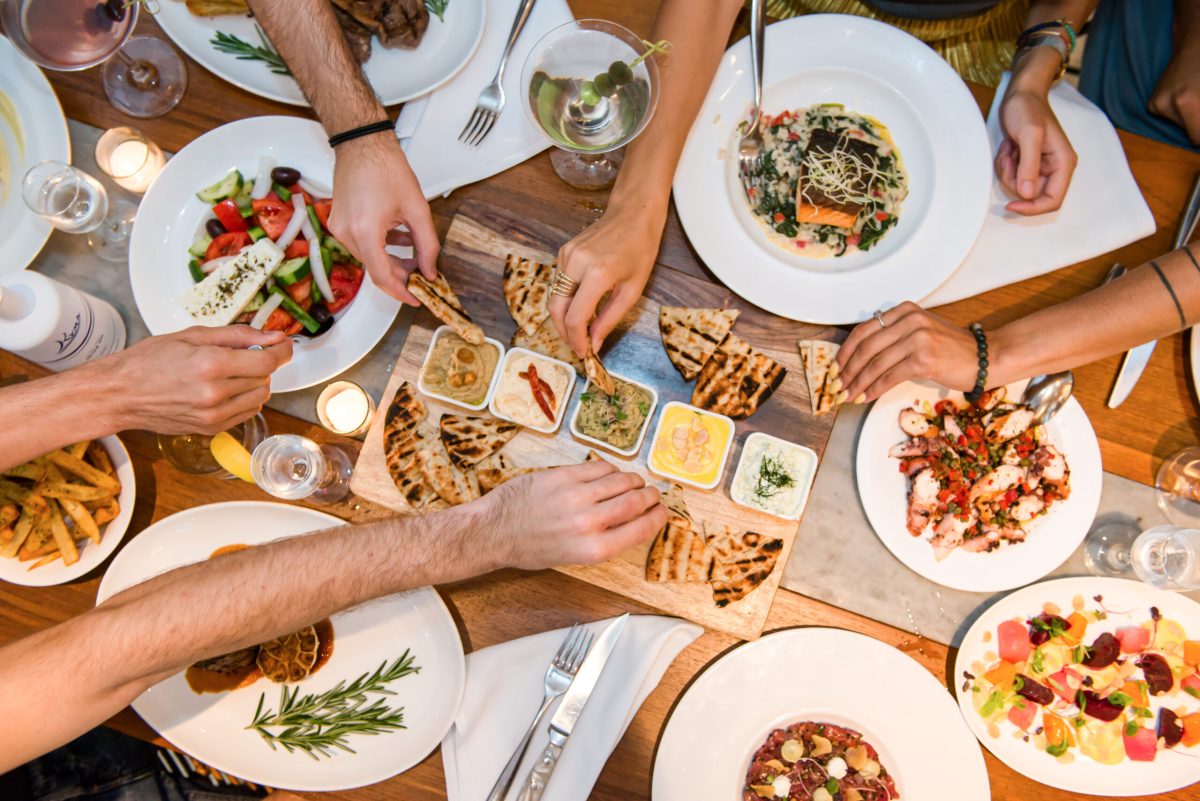 Kyma New York is a great place for a fun, vibrant night in New York City. It's perfect for a date, a night with friends or special occasion, with a lively atmosphere and world-class food. Check it out for yourself – you won't be dissapointed.