5pm: This particular curtain call seems inexplicably early but for the Olivier Awards we were willing to comply. The Royal Opera House played home to the evening's events, which celebrates the vitality of British Theatre and its players over the past year, while the Covent Garden Piazza provided a pleasing alternative for those of us not signed up for the 'royal' treatment (ie sans seat). Parking our posteriors in the piazza affront the ITV mega screen, we watched amidst the other theatre enthusiasts.  Scurrying round to the red carpet we spotted Judi Dench's left arm as she rustled up the runway and bared witness to Tom Hiddleston's selfie session with fans.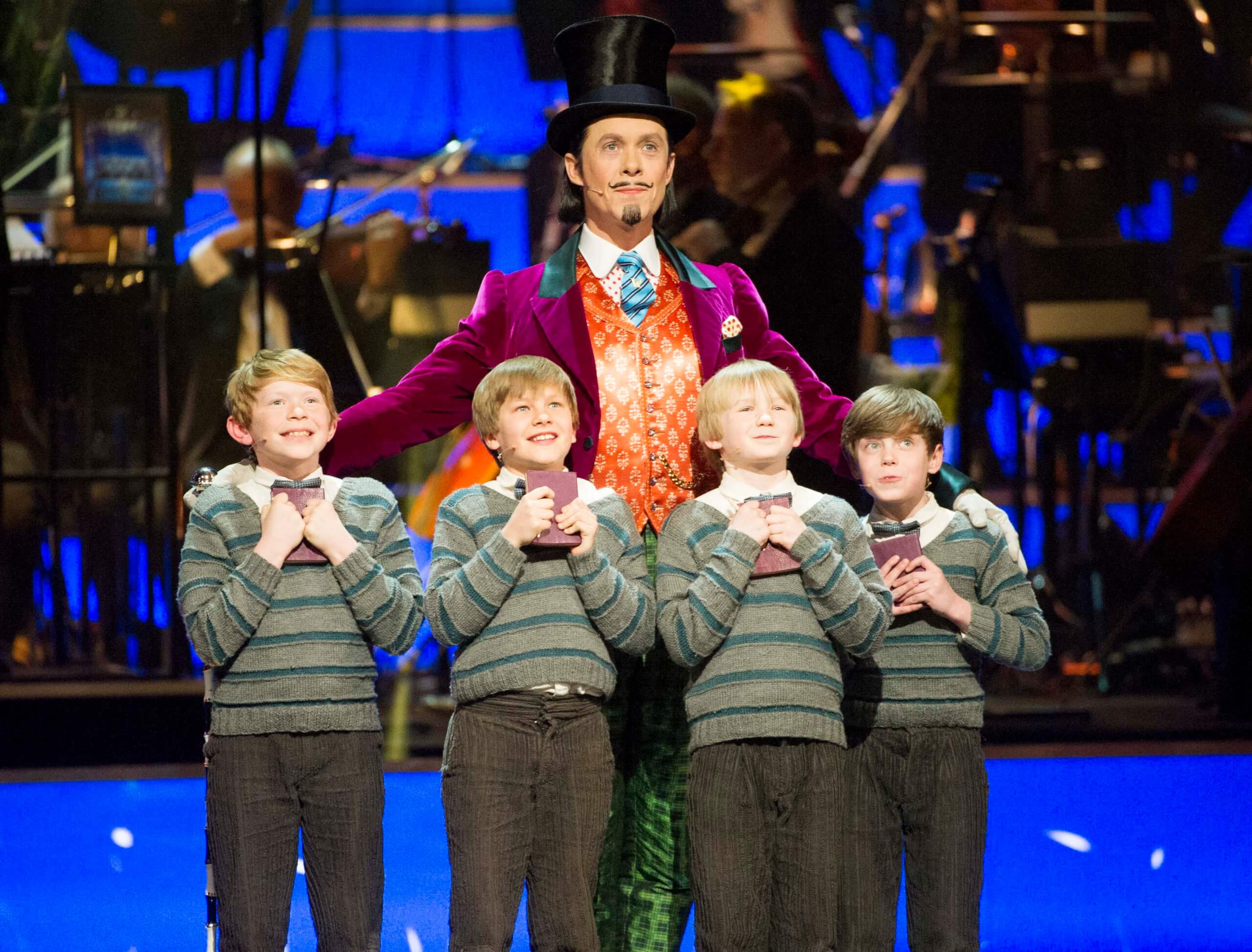 6.30pm: Merrily we rolled along to 6.30pm and hosts Gemma Arterton and Stephen Mangan started off the night's festivities. There's really nothing wrong with setting up shop either as a foot passenger in front of the outdoor screens or nestled in one of the neighbouring restaurants or bars if you don't have a ticket.
*Note: The Punch and Judy Balcony Bar and Laduree are both good bets for a balcony view. As well as the opportunity to relish in your very own Evita moment. Access to the Laduree balcony is obtained through the MasterCard scheme and the spread is scrumptious, serving up a delightful platter of champagne alongside golden macaroons for the lucky attendees. Priceless.*
8pm: Overall reactions from stalls to stage (and our crowd) were agreeable. No big surprises: Trey Parker and Matt Stone's The Book of Mormon was nominated for less Olivier's than it won at the 2011 Tony Awards (nine), but was successful in taking home four awards at this years Olivier's – including Best Actor, Gavin Creel. And yes, yes he did lick his award to conclude his acceptance speech. Another hyped show, Lucy Kirkwood's Chimerica, was viewed as THE new play of 2013 and thankfully received its warranted recognition. The Almeida theatre walked away with a staggering total of eight awards. You can access the full list of this years winners here.
"Some people" (oh hello Bernadette Peters) were particularly excited by this Broadway veteran's appearance. Aside from her momentous Broadway career, the star has featured in TV cameo appearances for shows like Ugly Betty and SMASH, not to mention her performance in the Brandy re-make of Cinderella (with Whoopi Goldberg and Victor Garber… yup that was her!) Her rendition of Sondheim's Losing My Mind as the evening drew to a close was resplendent.
9pm: Oh my… even more celebrity cameos! To mark the 15th anniversary of the stage musical Mamma Mia, Benny Andersson and Björn Ulvaeus, the male half of the pop group ABBA joined the cast to bring the ceremony to a close.  Naturally at this point improvised dancing ensued…
If the awards ceremony has passed you by, luckily ITV's highlights from the event are available for your viewing pleasure post award ceremony. Alternatively you can catch up with a two-hour radio special from Michael Ball on BBC Radio 2 on Saturday 19th April at 6pm. The relaxed vibes at this free outdoor event mean you can come and go at your leisure and by the second half you'll find you've a lot more room to sit and enjoy the series of outdoor performances and intermittent speeches from the winners.
If you have got a taste of something you fancy from the awards showcase, maybe you would like to see the winning productions live?  Of the shows still currently running, try out the individual theatre's lottery ticket systems (which generally run daily) or check online for the theatre's day ticket release times for the best deals.  For those productions that have now closed, try the V&A's National Video Archive of Performance. Find your desired show here and simply book an appointment to watch at their performance facility at Blythe House, Olympia. Until next year, stay theatrical people.