PINCH PUNCH. It's March, which isn't just a month, it's a verb. The mornings are getting lighter, the days are sunnier are there's literally a spring in our step. Here's our guide of how to get and be fighting fit in the capital this spring.
Fashion
Charli Cohen's AW 15/16 collection made its LFW debut last week and was walked by fitness enthusiasts as opposed to standard models: 'I decided to Instagram-cast for the show rather than going the traditional model agency route,' says Charli. And her decision certainly paid off, her collection was brought to life with a warrior-like energy making for an incredibly powerful show. Her collection is sharp, bold, distinctive with a futuristic feel, and her choice of fitness bloggers and vloggers to walk her collection pays homage to her cutting edge attitude to the fitness and fashion-fitness industry.
We love a good pun here at About Time Magazine and just when we thought Kale was a bit 2014, both Beyoncé (with a KALE jumper in her 7/11 music video) and Charli Cohen have brought it right back.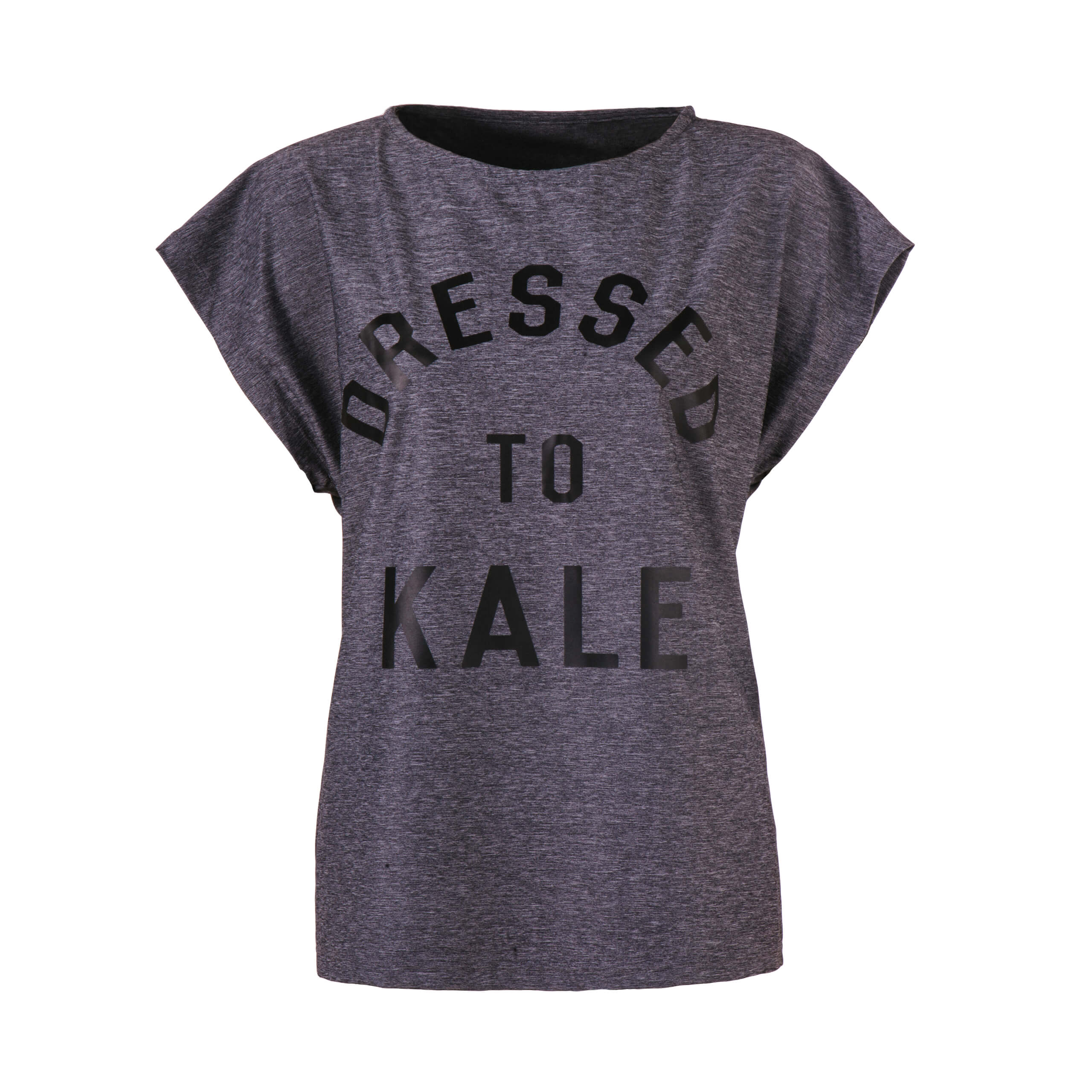 Shop her collection here
Gone are the days of pedometers. The Misfit Shine acknowledges how measuring sleep (both deep and light)  is as important as tracking your movement. A bit larger than a 10p piece and made with aircraft aluminium, you can chose to wear it on your wrist using the supplied rubber wristband, or on your clothing with the magnetic clasp. Needing no cables for synchronisation and with a battery life of 6 months, this nifty device also tracks cycling and swimming (and is waterproof up to 50m).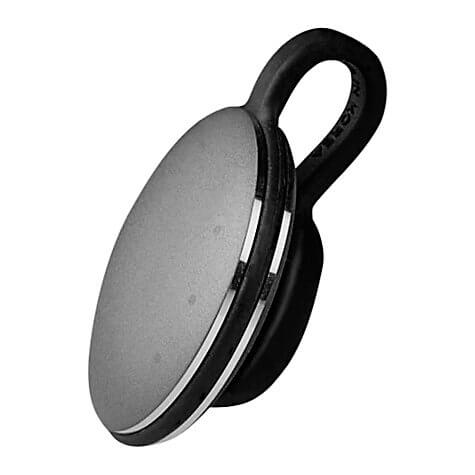 FOR YOUR FRIDGE
If you've ever followed any fitness related Instagram account you'll be sure to know that 'Abs are made in the kitchen' (etc) but for the time poor amongst us, it's all too easy to rush home and inhale a packet of digestives. Paleo-Chef however, have your back (of the Sir Mix A Lot variety too). With three programmes to chose from: 'Fat Loss', 'Performance' and 'Warrior', you'll have 5 days of paleo meals delivered to your door. Paleo diets are based on choosing the types of foods that were around before the agricultural revolution about 10,000 years ago, in other words: fibrous vegetables and some starchy vegetables, meats and fish, fruits and berries, and nuts and seeds. It's relatively non-restrictive so it's a diet you can easily follow when you're at the end of your Paleo-Chef subscription.
The Paleo-diet has been directly linked to improved performance; this primarily because of its high protein content, which helps muscles to recover, but also because its nutrient-dense nature ensures your immune system is well equipped to fight inflammation.  Food is a lot more than just building blocks of energy and Paleo style diets use foods that the human body knows how to process effectively. The meals are delicious and super-easy to prepare (the delivery comes with clear instructions and a Paleo-Chef timer, and all meals can be made in under 15 minutes) and while a Paleo-Chef subscription may seem extravagant, it's a great option for those who want to kick-start their diet and simply do not have to time to invest in both sourcing ingredients and cooking. Time is money kids.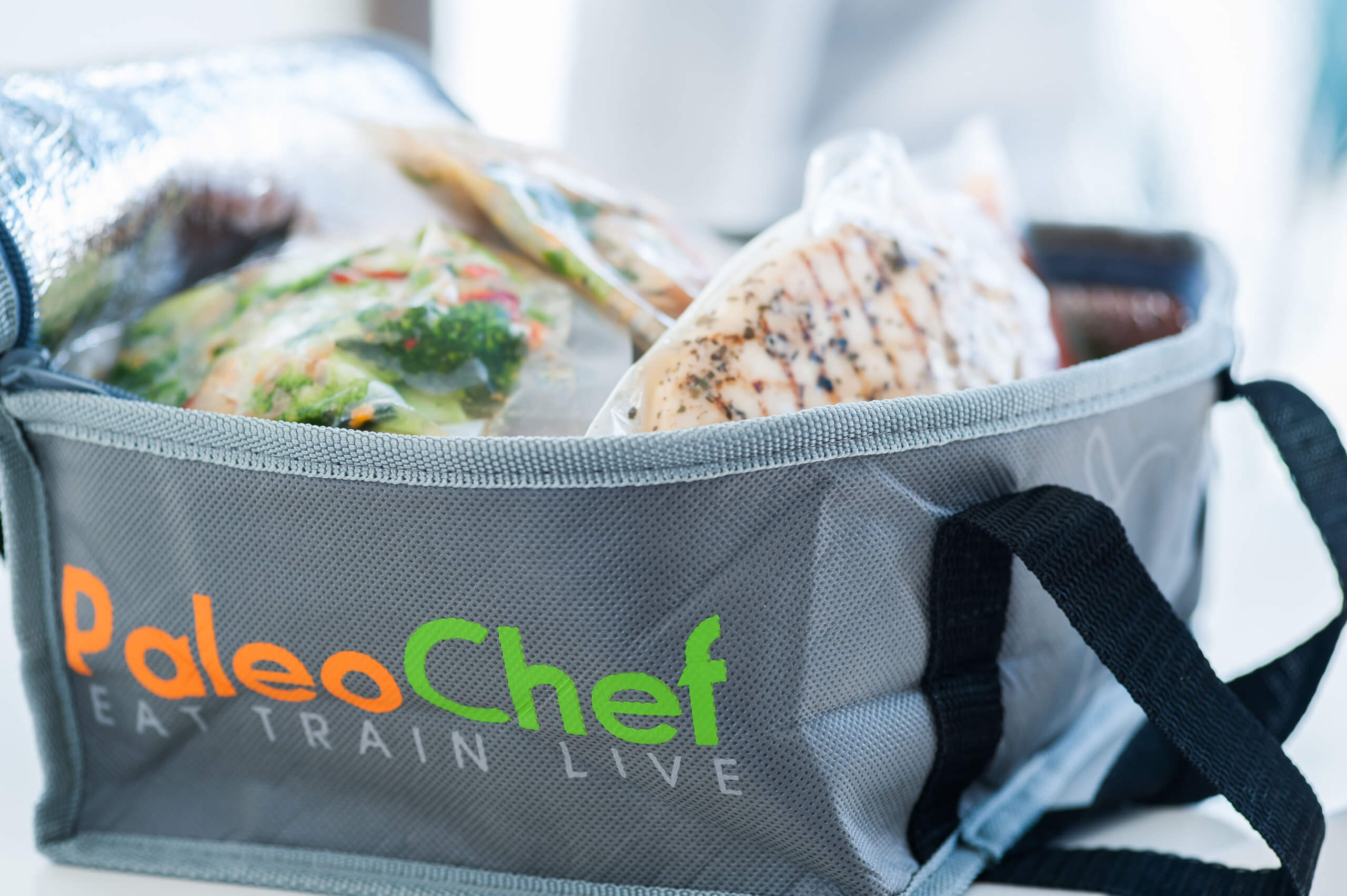 Whilst coconut water has been in vogue everywhere from the catwalk to elite sports for years now, recently a new generation of unpasteurised coconut waters have hit the scene. This heat pasteurisation is used to lengthen the shelf life of almost all bottled or canned coconut waters, but the process destroys some of the precious electrolytes that made it the athlete's best friend in the first place. For the real deal, try Raw is More. Their revolutionary tactic to get round the shelf life problem is to not take the water out of the coconut at all! Instead they offer you the whole coconuts and a nifty tool for getting into them, so you can stick your straw straight in and enjoy coconut water the way nature intended.
Where
For the Soul
I never thought pilates could be particularly mindful, I'd experienced it as a class where I'd fight through the dreaded timed plank and be made to feel that 'burn'. bePilates however is both relaxing and challenging. The exercises require your full attention which means you have to be 'present' and worry-free. Lying down while moving on the Apple designed 'carriages' replicates the soothing feeling of floating on water and yet the exercises require you to engage with muscles you never even knew you had. The studio is also particularly zen, situated at the top floor of the Evangelical Library, the ceilings are high and the room is full of natural light. The classes are limited to 4 clients per group meaning you have the teacher's full attention. There is so much nuance to pilates positions and having someone ensure you really engage the correct muscles makes a huge difference.
I had two major reservations against Bikram Yoga, firstly how time consuming it is and secondly the fact classes seemed punishing, which for me is 'anti-yoga'. Fierce Grace however have revolutionised Bikram Yoga through offering shorter and less 'strict' classes: the Fix and the Core. These classes, (which are to music, from your standard ocean waves to Sam Smith) improvise on the 26 postures, including focussed ab-work. Bikram is a fantastic way to sweat out toxins and de-stress, the perfect class for any stressed Londoner.
GoodGym is a club which fuses fitness with community work. They run in groups to do manual labour for community organisations, run to make social visits to isolated older people and run 'missions' for vulnerable people; helping them with household chores they struggle to do alone. These sessions are guided by some of the most skilled personal trainers in the UK, meaning you can make a real difference to both your own wellbeing and that of the community. Based in Bristol and Liverpool as well as the London boroughs of Camden, Hackney, Tower Hamlets and Lambeth, the runs vary and you can take shorter or longer routes. The organisation's founder, Ivo Gormley, explains: "Good Gym makes people feel good about who they are, it makes it easy to do good, and helps older people who wouldn't otherwise see anyone." Sign up today.
For your lunch break
Sometimes it's just a bit too hard to get up at the crack of dawn or consider training after a long day at work. Lunchtime classes are increasing in popularity and studies show that intense bursts of exercise are in fact more effective than longer sessions of monotonous cardio. Working out in your lunch time can give your day that endorphin boost and actually increase productivity.
BoomCycle
The 13.15 'Dirty-Thirty' half hour lunch time classes are half-price at Boom Cycle, saving you time and money. With the lights low and the music loud, you'll be sure to sweat but also have a lot of fun. The instructors are super motivating, and whether you're a beginner or a seasoned decathlete, you'll definitely take your fitness to the next level. Situated in both Holborn and Shoreditch, classes are also available from early morning to evening. Book here for the funnest and sweatiest spin class in London.
1 Rebel
Going to a class at 1Rebel is like checking into a 5-star hotel, all facilities ensure your workout experience is the best it can be. From the friendly Front of House staff, to the well stocked Roots and Bulbs bar, and from the well-equipped studios to the changing rooms, you can ensure your workout will be the sweatiest but the aftermath will be the most pleasant. ( expect fluffy towels, heated benches, GHDs and even Smints).
Two classes are available: the Rebel Ride and Rebel Re-Shape. The Ride classes are to a backdrop of stirring light and sound, and if you sign up to a 'Live' class you can even get your endorphin fix to the tune of a Saxophone. This is a full body work out incorporating both weights and high-intensity cardio. The Re-shape is an intensive group experience class that re-sculpts and conditions selected muscle-groups. You'll chop and change between treadmill sprints and floor core work ensuring an intense and efficient work-out in just 45 minutes. If you sign up to the lunch time 30 minute class, you'll also receive a complimentary Roots and Bulbs lunch or shake.
For your wallet
London Fields Fitness 
It's a bit rubbish that all the best gym classes in London are so expensive. Fitness shouldn't be an exclusive luxury and these high prices can often taint the fitness industry with an element of snobbery. London Fields Fitness offers both challenging and fun classes (HIIT, Warriors, circuit training, yoga, Bootcamp Fitness and Zumba) at fantastic prices. Drop in is £5 but an unlimited monthly pass (with no minimum monthly subscription) is £20. Renowned as the 'friendliest gym in London', the instructors ensure you both work hard and also laugh, classes are intense but the atmosphere is positive, supportive and genuinely fun.