Top 30: Female Entrepreneurs in the UK to Watch in 2018By Angelica Malin
Every day is International Women's Day in our books. Why should we celebrate women on one day alone? We need to collectively raise each other up each and every day for progress to really happen. Here's our top 30 UK-based female entrepreneurs to watch in 2018 – we hope this feature leaves you inspired and motivated for your follow your own passions, because, you know what, we believe in you:
Top Female Entrepreneurs in the UK: Technology
The Chargeback Entrepreneur: Monica Eaton-Cardone
Name: Monica Eaton-Cardone
Age: 40
Profession: Co-Founder of The Chargeback Company
The Story: Monica sold her first business when she was just 19 and started out as an online merchant. However, her otherwise-thriving business was frequently hit by costly chargebacks, which no-one seemed able to solve. Despite no formal qualifications in IT software engineering, Monica helped create a new solution that tackled the problem, based on experience in the retail world. It wasn't long before other companies and banks came calling asking for her help in managing their own chargeback fraud problems. Monica now stands as leader of The Chargeback Company and its US counterpart Chargebacks911, having helped create a solution that combines her wealth of risk management experience with practical strategies developed through hands-on involvement in the card-not-present retail world.
One to Watch: Monica's product has powered more than £820,581,000 in revenue recovery. The technology enables retailers to fight chargebacks through reporting fraud metrics, friendly fraud, transaction scoring, issuer scoring and revenue predictions. Monica is an in-demand thought leader, appointed to the Emerging Payments Association Advisory Board for 2016-2017, named one of the Most Influential Women in Payments 2017 by PaymentsSource, and published by the likes of Forbes, The Huffington Post and Retail Week.
The Dating Entrepreneur: Valerie Stark
Name: Valerie Stark 
Age: 30
Profession: CEO of Huggle
The Story: Valerie is the co-founder and CEO of Huggle, a dating app with three powerful board directors: Valerie, Bumble CEO Whitney Wolfe and CEO of Badoo, Andrey Andreev. Valerie created Huggle after moving to London from Moscow, she didn't know anybody in the UK so used Instagram geo-locations to try and find people nearby, with similar interests to her. This is how she met Huggle co-founder, Stina Sanders, and how they initiated the idea. The premise of Huggle is simple: the app uses hyper-local technology to automatically check you in to the places you visit. You can either swipe through the people you have places in common with, or tap on your locations to see who else goes there. Huggle can be used for finding dates, friends or both – but you must have more than two places in common to chat. Huggle prides itself on safety and has a barrage of verification features, including 1-minute photo verification, where users must take a selfie copying a suggested gesture – this is then compared to the users other photos by moderators.
One to Watch: The app has fast cemented itself as one of the most popular social discovery apps in the UK, with over 50 million places logged, 3 million swipes generated each day, and over 120,000 messages sent each day. The app has been in the news on a regular basis over the past few months, mainly with Alex Beattie (Love Island) being spotted on the app, and Demi Rose Mawby and Katie Price admitted to joining.
The Property Entrepreneur: Savannah de Savary
Name: Savannah de Savary
Age: 26
Profession: Founder of Built-ID
The Story: Savannah de Savary founded Built-ID in 2015 after working for a property developer in New York. She found it was a complicated and long process for property professionals to find information on the teams behind inspiring projects, and it was limited to word-of-mouth or building up a contact base over several years. Savannah identified the gap in the market for a digital database of the property industry and conceived Built-ID to capture in digital form data about the creators of buildings and places, enabling users to instantly search, connect, and collaborate with talented professionals across the property industry. The platform currently lists the project teams for 23,000 buildings across 146 countries and the London project database is anticipated to grow by 90,000 projects over the next 12 months.
One to Watch: In 2017 Built-ID partnered with the City of Westminster and Southwark Council to be the first areas to pilot the new Mapping Tool, so that large amounts of data about the areas' buildings can be accessed on users' smartphones as they pass by. As a start-up, Built-ID has been a champion of the PropTech sector, with Savannah interviewed on BBC Inside Track, featured in Property Week's 'Power 100: Top 20 Ones to Watch', named as one of the top 20 key Proptech influencers by Lend Invest and UK Proptech Association and included in Estates Gazette's top collaborators for 2017.
Top Female Entrepreneurs in the UK: Business
The Training Entrepreneur: Pam Bateson
Name: Pam Bateson
Age: 51
Profession: Co-Founder of Thrive Partners
The Story: Pam started working in business at the age of 11 – helping out in her father's print business. From this early start, she got a clear sense of the factors that make businesses successful: adaptability, entrepreneurialism, hard work, and the ability to listen to name just a few. She co-founded Thrive Partners; an on-demand training service (the "TaskRabbit" of the training world) for professional and personal coaching.
One to Watch: Pam has increased revenue for businesses across the NHS, media and education. After being a management consultant for 23 years and feeling that training at work was broken, Pam created Thrive Partners – where she runs the company as a single mum to her two kids, and clients include everyone from startups to the likes of PepsiCo.
The PR Entrepreneur: Emma Kane
Name: Emma Kane
Age: 50
Profession: Founder and CEO of Redleaf Communications
The Story: Emma started Redleaf Communications, an award-winning London-based PR and investor relations firm, 17 years ago. Since then she has grown the agency to become a team of nearly 40 people working on accounts for notable businesses such as Countryside, Heron Tower, The Office Group and State Street Financial as well as promoting start-ups and exciting new ventures. Emma's quest for exceptional results and her commitment to delivering outstanding results has shaped the culture at Redleaf – collaborative, open and focused on the highest standards of work ethic. 
One to Watch: Emma's agency has won a number of accolades: Best Adviser: Financial PR and UK Stockmarket and Quoted Company Awards: PR Firm of the year to name some recent ones. In the past few years, Emma won the CEO of the year in Finance Award, as well as being shortlisted for the First Women Award in 2015. 2017 saw her granted The Freedom of the City which is an honour bestowed the City of London upon a valued member of the community, or upon a visiting celebrity or dignitary, testament to her reputation amongst those that work with her. Apart from heading up the agency which boasts over 100 clients, Emma is very well known for her charitable activities, which include serving as a Trustee of Children of St Mary's Intensive Care and acting as Chairman of Target Ovarian Cancer.
The Co-Working Entrepreneur: Gabriela Hersham
Name: Gabriela Hersham
Age: 35
Profession: Founder and CEO of state of the art shared workspace group Huckletree
The Story: Actress turned entrepreneur, Gabriela, was inspired by the New York co-working scene when she was there working with a NY film production company and founded Huckletree in 2014. It was one of the first co-working spaces to cater for an emerging group of entrepreneurs and startups in London.
One to Watch: Recently closed a £4.5m funding round backed by real estate investment managers, Meyer Bergman. It's currently one of the fastest growing co-working communities with over 2000 members across its London locations (Clerkenwell, Shoreditch and White City) and a newly launched site in Dublin in Twitter's old European HQ.
Name: Emma Sayle
Age: 39
Profession: CEO Killing Kittens
The Story: In 2005 there was nowhere women could go to feel in control and explore their sexuality in a safe environment, so she created Killing Kittens. She created the Kittens World to allow women to express their desires, wants and needs and give them the power and control to seek out their own pleasure.  A world where female desire and sexuality can have total fulfilment, freedom and expression. Over a decade on, KK has grown to a fierce army of over 100,000 sexually liberated people around the world, through world-famous events hosted from New York to Venice to Sydney on top of a global online community platform and the KK lifestyle 'It's a Kittens World' blog. Popular press have pronounced her a leader in female sexual liberation.  She's also run The Sisterhood group, a group of fearless girls taking on extreme sports races across the globe in aid of various women's charities, so far raising over £500k. To date missions Emma has conquered include rafting the Amazon, swimming the Bosphorus, climbing Kilamanjaro, dragon boating the English Channel and running the world's toughest foot race the Marathon de Sables.  All this whilst juggling 2 toddlers with a third due in 2018
One to Watch: The female movement has never been stronger in society – female empowerment is the lifeblood of all of the KK brand stands for and its constantly ahead of the trend innovating and breaking new ground for women in everything they offer. 2018 sees KK goes mainstream with the launch of a new online community platform, the KK app, safe date app and an app aimed at getting working mothers back into flexible working roles.
Top Female Entrepreneurs in the UK: Innovators
The Education Entrepreneur: Anne-Marie Imafidon
Name: Anne-Marie Imafidon
Age: 26
Profession: Co-Founder at Stemettes 
The Story: Stemettes is an organisation that encourages young women to pursue careers in STEM. Doing things differently, Anne-Marie Imafidon has been one of a handful of women leading UK efforts to break tech's glass ceiling. Anne-Marie was a child prodigy, earning GCSEs in Maths and IT at the age of 11, graduated with an MSc in Mathematics and Computer Science from Oxford at 20 and in 2013, set up Stemettes, later joined by co-founder Jacquelyn Guderley.
One to Watch: Thousands of young women have participated in Stemettes events, from hackathons to app-building workshops to panel discussions, while Imafidon has since appeared on multiple honours lists including Management Today's 35 Under 35.
The Legal Entrepreneur: Karen Holden
Name: Karen Holden
Age: 42
Profession: Founder of A City Law Firm
The Story: Karen Holden is the founder of A City Law Firm (ACLF) – an award-winning law firm for entrepreneurs, start-ups, high-net worth individuals and larger corporate brands. Despite humble beginnings, Karen's determined work ethic helped her rise to the top of her profession and in 2005 she achieved a Masters from the University of Cambridge before going on to run the UK department of a busy international law firm. Although Karen had a high flying career, she wanted to start a family with her husband, Trevor, and was worried about the impact having a child would have on her job. Karen decided to quit her job and founded ACLF in 2009 – and in the same year she had a baby boy. Karen was determined to create a different type of law firm – "compassionate culture" is at the heart of everything ACLF does, from the way it works with clients from the ways it treats its' own staff.
One to Watch: Karen and her team are paving the way for a new breed of lawyer, that is friendly, approachable and accessible.  They offer fixed fee packages to small businesses and support clients above and beyond their legal requirements. Karen has carved a niche out in the LGBT sector, who had been heavily underrepresented.  As the result of Karen's innovation, the firm have won several awards including Most Innovative Law Firm of the Year 2016, The International Legal 100, Business Law Firm 2017 and Lawyer Monthly Women in Law Awards 2017 – in the category of LGBT. In fact, ACLF have been awarded several accolades in relation to their work in this area including entry to the Legal 500 for its pioneering work on surrogacy and alternative family work.
The Communications Entrepreneur: Charlotte Pearce
Name: Charlotte Pearce
Age: 26
Profession: CEO & Founder at Inkpact
The Story: Charlotte is the Founder and CEO of a tech company with a difference – Inkpact. Inkpact helps companies like Unilever, Mr & Mrs Smith and Moet Hennessy stand out with their customer communications by plugging the gap between emails and human interaction. Inkpact allows companies at the touch of a button to send genuinely handwritten messages to their customers. Charlotte has built a multi-million pound company from the ground up with a passion for technology, social impact, and doing things differently. Not only does she provide the personal touch to company's customers, she also provides regular, flexible and meaningful work to people around the country who might otherwise find it difficult to have a regular job.
One to Watch: Charlotte was recently named in the Forbes 30 Under 30, Maserati 100 and Young Entrepreneurs list 2016. It's her mission to help people and companies be unforgettable. She is a serial entrepreneur, CEO and Founder of a technology company with a difference, women in technology advocate, speaker and much much more.
The Healthcare Entrepreneur: Stephanie Eltz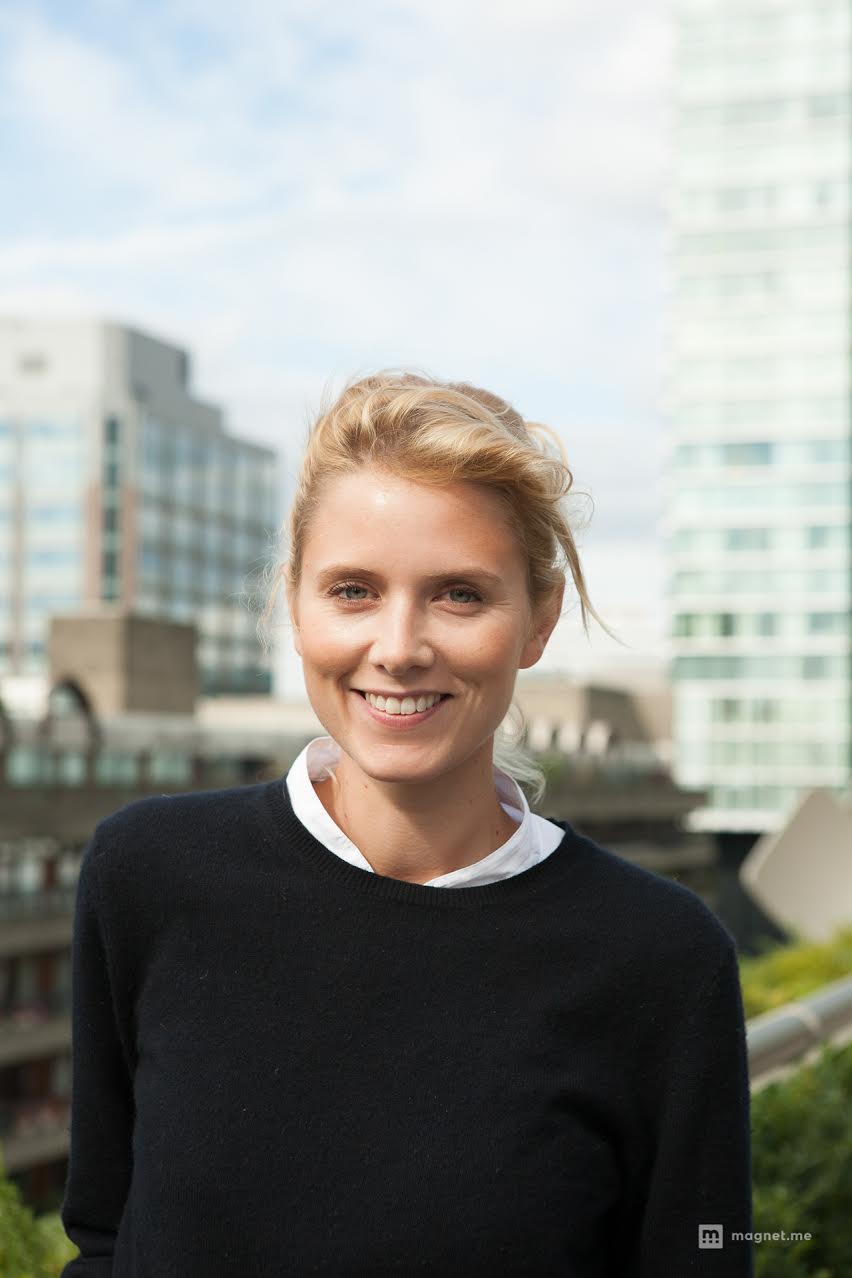 Name: Stephanie Eltz
Age: 33
Profession: Orthopaedic surgeon and the Co-Founder of Doctify     
The Story: Stephanie Eltz is an orthopaedic surgeon and the co-founder of start-up Doctify. Doctify is an online healthcare platform that allows you to book doctors and specialists instantly online. It works a a bit like Airbnb, allowing you to read up on your doctor and to review them after the appointment. The idea formed when Stephanie's ire was stoked. Hunting for a doctor to remove a pre-cancerous mole quickly, she realised how tricky it was to find a specialist, able to see her when she wasn't due to be at work. As a former NHS surgeon, Stephanie is a woman who has experienced both sides of the patient-doctor relationship. As a result of her intuitive awareness for a more open and simple approach to healthcare, she co-founded Doctify and seeks to give people power over their own health, and the ability to take control of the choices they make. 
One to Watch: Balancing a busy life of being a mum, Stephanie truly is an icon of the ever-ambitious modern businesswoman. Based in Camden, Stephanie has helped build Doctify to a workforce of 40 people with more than 60k people using the website every month. In addition, Doctify is on the brink of closing a 7-figure funding round which will springboard Doctify to even bigger better things, helping to further change the way we book healthcare forever. Stephanie has a bigger vision, to use technology to change how people engage with healthcare.
The Sustainability Entrepreneurs: Celia Pool and Alec Mills
Name: Celia Pool and Alec Mills
Age: Alec 30, Celia between 35-36
Profession: Founders of DAME
The Story: Celia Pool was a project manager at Sotheby's, the international auction house, before bringing her operational and logistical skills to DAME. Alec Mills left behind a job in wealth management in the City to co-found the brand with Celia. Originally DAME was launched as a monthly subscription service, delivering tampons and sanitary towels direct to customers' doors. Celia and Alec later noticed the massive problem of plastic waste caused by the feminine hygiene industry. For this reason, they decided to take action coming up with a plan to disrupt the tampon industry and tackling two major unaddressed issues: firstly, the amount of plastic waste it creates, and secondly, the language of secrecy and discretion used to market menstrual products. They so founded D by DAME, the world's first reusable tampon applicator. Their goal is helping women have more sustainable periods without compromising on comfort or performance.
One to Watch: D by DAME has launched a Kickstarter campaign on 27th February 2018 and they smashed their target in just five days. Actually, they doubled their funding target and they have been really well received by the public and the media. In the long term DAME wants to address a wider range of plastic-free or carbon neutral products. DAME  aims to be synonymous with superior design, and good ethics, and for customers to know that if they buy DAME, they are improving not only their life, but all our lives, one product at a time.
Top Female Entrepreneurs in the UK: Food
The Cake Entrepreneur: Charlotte Dauzat
Name: Charlotte Dauzat
Age: 30s
Profession: Founder of free-from cake brand GATO & CO
The Story: GATO & Co is a London-based, start-up and healthier pud brand, handmade in the UK with whole, 100% natural ingredients, boosted by superfoods and free from gluten, dairy, refined sugar and flour. Founder Charlotte Dauzat hails from a small village in Provence in the South of France, where her family has always enjoyed healthy, whole and delicious food, as is the Mediterranean tradition. Charlotte inherited this love for natural, unprocessed food, based on fruits, vegetables and nutrient-rich ingredients; as the years passed and as she moved into an exciting career and frantic city life, she found herself pulled away from these principles.As a baking amateur with a majorly sweet tooth, Charlotte felt that it was high time she brought some holistically healthier, natural and sustainable desserts to supermarket shelves – expect desserts like GATO's inventive Chocolate & Aubergine Fondant, Orange & Cardamom Polenta Sponge and Chocolate & Coconut Brownie.
One to Watch: GATO & Co was born and it is off to a flying start, becoming the best-selling dessert at Selfridges food hall and national listings with Sainsbury's and Ocado coming only a year into trading.
The Food Waste Entrepreneur: Jenny Costa
Name: Jenny Costa
Age: 31
Profession: Founder of Rubies in the Rubble 
The Story: Rubies in the Rubble are a London-based gourmet condiment startup with its heart firmly in sustainable food production. Founded in 2011 by Jenny Costa (née Dawson), the idea for Rubies in the Rubble came after visiting New Covent Garden market and noticing the huge quantities of perfectly edible, beautiful quality, fruit and vegetables from all over the world were being thrown away if not sold. Jenny became passionate about encouraging sustainable consumption and preventing good food from going to waste. After graduating with an MA in Mathematics and Economics in 2008 Jenny worked at a hedge fund for two years. However, having always had a heart for sustainability, entrepreneurism and good food, she left in 2011 to launch 'Rubies in the Rubble'.  The range is handmade in the UK from fresh fruit and veg that would otherwise go to waste. Whether it's too big, too ripe for supermarket shelves, or just plain pear-shaped, any fresh and tasty produce can be used for Rubies' delicious creations. January 2018 saw the launch of two inventive mayonnaises – Aquafaba Mayo and Chipotle Mayo.
One to Watch: With major listings from supermarkets, restaurants, department stores and cafes, Jenny has grown the business and her staff to great effect and has launched several ranges, from chutneys and ketchups to mayos and gift sets. Over 1/3 produce never reaches our plates. This is equivalent to 1.3 billion tonnes of food worldwide every year. If we reduced this amount by just 1/4, there would be enough food to feed everybody on the planet. To date, Rubies in the Rubble has saved over 4,324,238 pieces of fruit and veg, which equates to 173,534 tonnes of produce or 13 full double decker buses; the carbon offset is 164.2 tonnes of CO2, enough to drive a lorry 200,000 miles, which is 8 times round the circumference of the globe.
The Nut Butter Entrepreneur: Pippa Murray
Name: Pippa Murray
Age: 29
Profession: Founder, Pip & Nut
The Story: Founded by Pippa just three years ago, Pip & Nut is the UK's fastest growing nut butter brand. Celebrated for being all-natural and nutritious, it now offers a trio of almond milks, alongside eight delicious nut butters. As a dedicated marathon runner, Pip's lightbulb moment came whilst she was in training and looking for natural sources of protein to fuel her. Realising there was a gap in the market for an accessible, natural nut butter that appealed to a younger demographic than the existing brands, Pip quit her job as a Project Manager for the Science Museum and set about turning her idea into a reality. After trialing the product at London markets and even living and working from a London Shed, her prize for winning the 'Escape to the Shed' competition, Pip used the crowdfunding platform Crowdcube to secure the £120k funding she needed to launch in just nine days. Three months later, in January 2015, she secured her first major listing with Selfridges.
One to Watch: Pip & Nut can be found in 5 international markets and over 5000 stores around the UK and Europe, including the UK's big four supermarkets. Pippa has just been named in the Forbes 2018: 30 under 30, whilst other recent awards for Pippa include Young Entrepreneur of the Year at the Startups.co.uk's 2017 Awards and Management Today's '30 under 30'.
The Yogurt Entrepreneur: Amelia Harvey
Name: Amelia Harvey
Age: 38
Profession: Co-Founder and Director, The Collective Dairy
The Story: The Collective Dairy is an award-winning gourmet yoghurt brand now stocked in major supermarkets and high street stores including Sainsbury's, Waitrose, Ocado, Tesco, Asda, Wholefoods, Boots, Superdrug and others. Amelia co-founded The Collective Dairy, a luxury yoghurt brand in 2011, with the help of Kiwi chefs Angus Allan and Ofer Shenhav, after seeing a gap in the UK market for a tasty, innovative yogurt offering.
One to Watch: Amelia now leads a team of 25 people and the business has a turnover of 25 million. Amelia had her first child in year one of starting the business, which inspired her to bring out a kids' range – their kids' part of the business is now worth 5 million.
The Chocolate Entrepreneur: Meg Haggar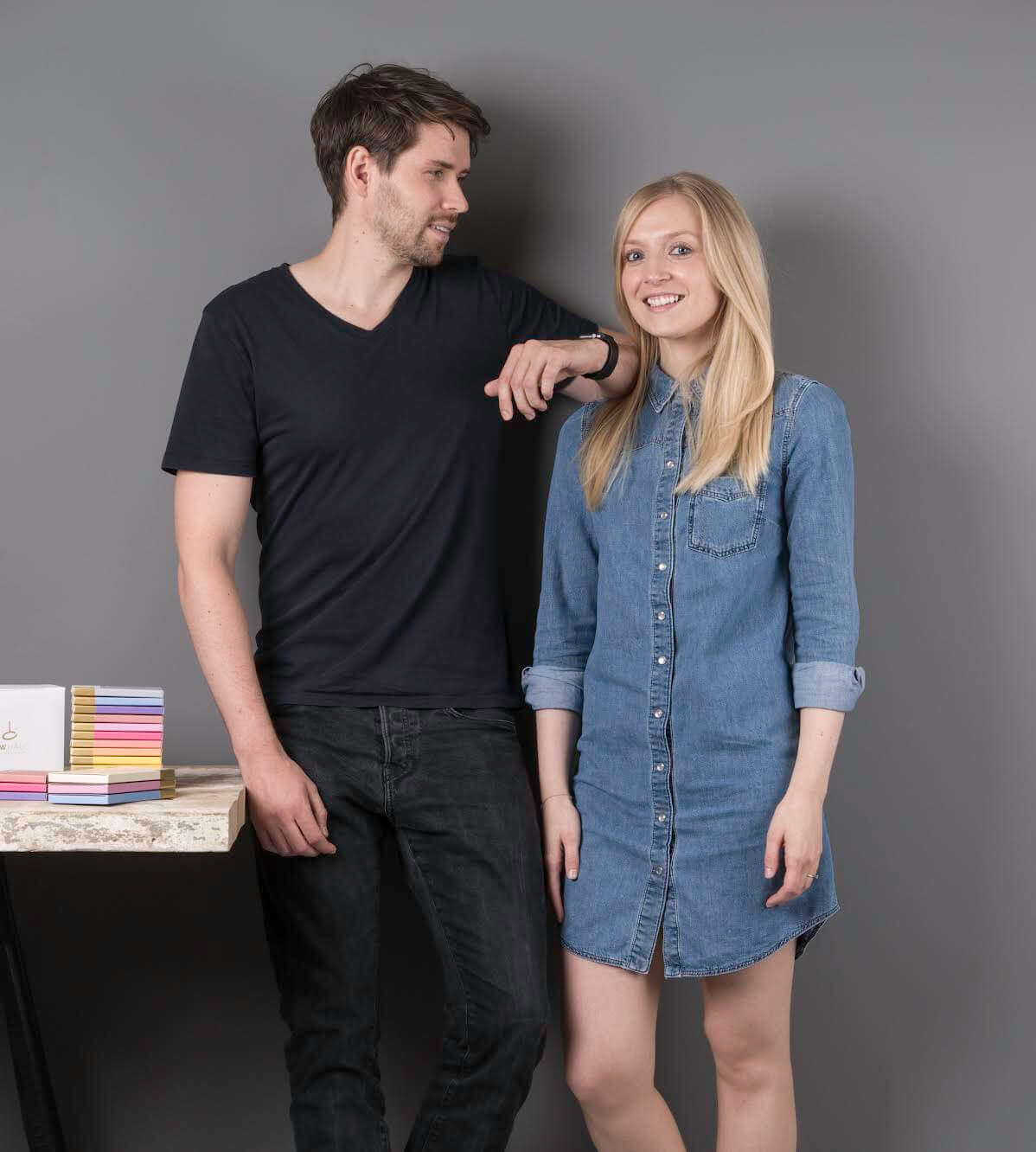 Name: Meg Haggar
Age: 28
Profession: Founder of Raw Halo 
The Story: Raw Halo is a range of artisan organic, refined sugar free, vegan chocolate bars in a wealth of flavours. Meg Haggar launched Raw Halo in 2015 after deciding to move from a successful career in corporate HR into the world of entrepreneurship. After adopting a refined sugar free diet back in 2012, Meg was inspired by her passion for eating well, and combined with her love of chocolate, the idea for Raw Halo was born: luxurious chocolate with even fewer natural sweeteners and additives than other leading raw chocolate brands. Raw Halo combines superfoods with rich Peruvian cacao to create six 'Mylk' and six dark chocolate bars; think satiating Dark Chocolate + Mint, moreish Mylk + Crispies and decadent Dark + Sweet Orange. For more adventurous tastes, there's zingy Dark + Lemon and Pink Himalayan Salt, superfood enriched Mylk + Goji Berries and Vanilla and the sultry Dark + Ginger and Pecan. 
One to Watch: After a year of research, Meg launched the brand in May 2015, using the finest organic Peruvian cacao and a little coconut sugar to naturally sweeten her chocolate. Adding cashew butter and lucuma, she created an indulgent vegan 'mylk' chocolate, and shortly after, extended the range from 8 to 12 flavours. The brand has gone on to be stocked in major UK retailers, including Whole Foods, Planet Organic and Waitrose.
The Cooking Entrepreneurs: Three Girls Cook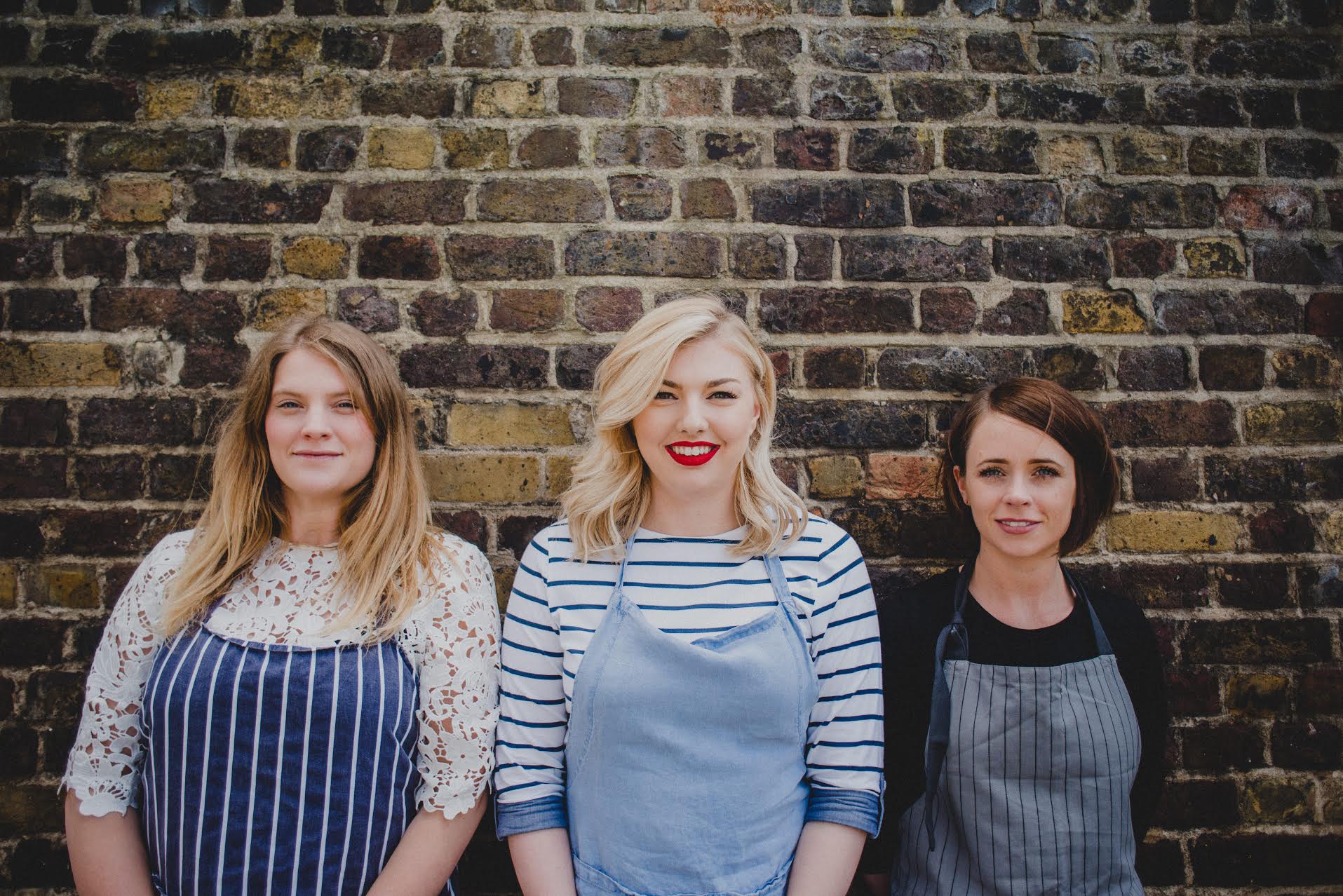 Name: Three Girls Cook (Alison O'Reilly, Lorna Robertson, Giovanna Ryan)
Age: 31 (Alison); 23 (Lorna); 30 (Giovanna)
Profession: Chefs
The Story: Alison, Lorna and Giovanna burst onto our television screens in 2017 as MasterChef finalists, impressing the judges with their skill, creativity and determination. They battled their way to the top with smiles on their faces and they're now great friends who love to cook together and have teamed up to create THREE GIRLS COOK. Since launch, they have hosted events and supper clubs at some hot London restaurants (Bluebird Chelsea, Goode and Wright in Notting Hill and Brother Marcus in Balham), completed residencies at Craft London and Borough Market, and catered for clients such as Vogue magazine.

Ones to Watch: What makes Three Girls Cook stand out is their obvious chemistry. They make cooking fun and make you want to join in. Though they were once competitors with very different personalities and styles of cookery, they have teamed up, united by their shared passion for creating original dishes which are delicious, seasonal and unpretentious. 2017 was about building the Three Girls Cook name and brand and establishing a footing in a very crowded industry. An industry in which it is notoriously difficult for women to pursue a career. Their pop ups, supper clubs and events have sold out and received outstanding reviews. Expect to see much of Alison, Lorna and Giovanna in 2018.
Top Female Entrepreneurs in the UK: Fashion, Fitness + Beauty
The Lingerie Entrepreneur: Ade Hassan
Name: Ade Hassan
Age: 34
Profession: Founder of Nubian Skin
The Story: Former finance executive Ade Hassan launched Nubian Skin in October 2014 after feeling frustrated by the lack of 'nude' lingerie and hosiery options for women of colour. Launching her own venture, Ade set out to create an inclusive underwear brand selling bras, knickers, stockings and more in a variety of styles, sizes and skin tones than ever before.
One to Watch: The company has been a huge hit; it has grabbed international headlines, attracting global media attention, while its founder has been nominated for and won multiple accolades including Fashion Entrepreneur of the Year. Today, Nubian Skin's products can be found on the shelves of major fashion retailers and boats lots of celebrity fans. 
The Skincare Entrepreneur: Stephanie Capuano
Name: Stephanie Capuano
Age: 47
Profession: Founder of 31st State
The Story: The 31st State adventure began in 2015, when Stephanie spotted a gap in the market for premium skincare products for teenage boys. She needed a skincare product for her two teenage sons, she did what most parents do: Googled 'teenage skin care.' Disappointed by the results, mainly products packed with harmful chemicals too harsh for her boys, she set out to create her own skincare range. After two years of research, planning and development with experts in the field, her first skin, body and haircare products hit the market (in the summer of 2017). 31st State is a premium skincare range specifically designed for teenage boys. All seven products contain some of the best naturally-derived ingredients on the market including Manuka honey, Tea Tree and Zinc.
One to Watch: Stephanie has already secured listings with Amazon and ASOS. With the rise of clean beauty and Generation Z at the forefront of this cultural change, natural products are becoming increasingly popular for both girls and guys. The male grooming market in the UK is estimated to rise over a staggering £600 million by 2018, it is evident that male grooming is being taken more and more seriously.
The Boxing Entrepreneur: Manya Klempner
Name: Manya Klempner 
Age: 42
Profession: Founder of Moose X-Training and MXT Fitness
The Story: Former City worker Manya Klempner left the world of finance and went into business with her personal trainer to set up Moose X-Training and MXT Fitness in Marylebone Village in the heart of London in 2012 after recognising the need for a more convenient fitness alternative to a traditional gym membership. Manya realised that the attitude towards women in business has come a long way over the years and across all industries. Nevertheless, there are still often expectations on how women should behave. Manya's boxing coach had no expectations of how she "ought" to punch as a woman.  She found the whole experience very empowering and started to notice that a lot of her clients, particularly women, were having a similar experience. Their bodies were changing, and they were growing more confident. Moose X-Training and MXT Fitness have since grown into thriving businesses and offer people who live and work in Marylebone access to classes and personal training right on their doorstep. 
One to Watch: Not only has Manya co-founded a thriving fitness business in Marylebone but she is about to launch a flagship venue: The Boxing House. This "boxing experience" will be complete with spectator events, sports physio, education and even a private VIP gym. Manya cofounded Moose X-Training with a simple promise: convenience. To provide fitness where people want it and when they want it by creating the "Ocado" of fitness right in the heart of London.
The Sports Nutrition Entrepreneur: Juliet Barratt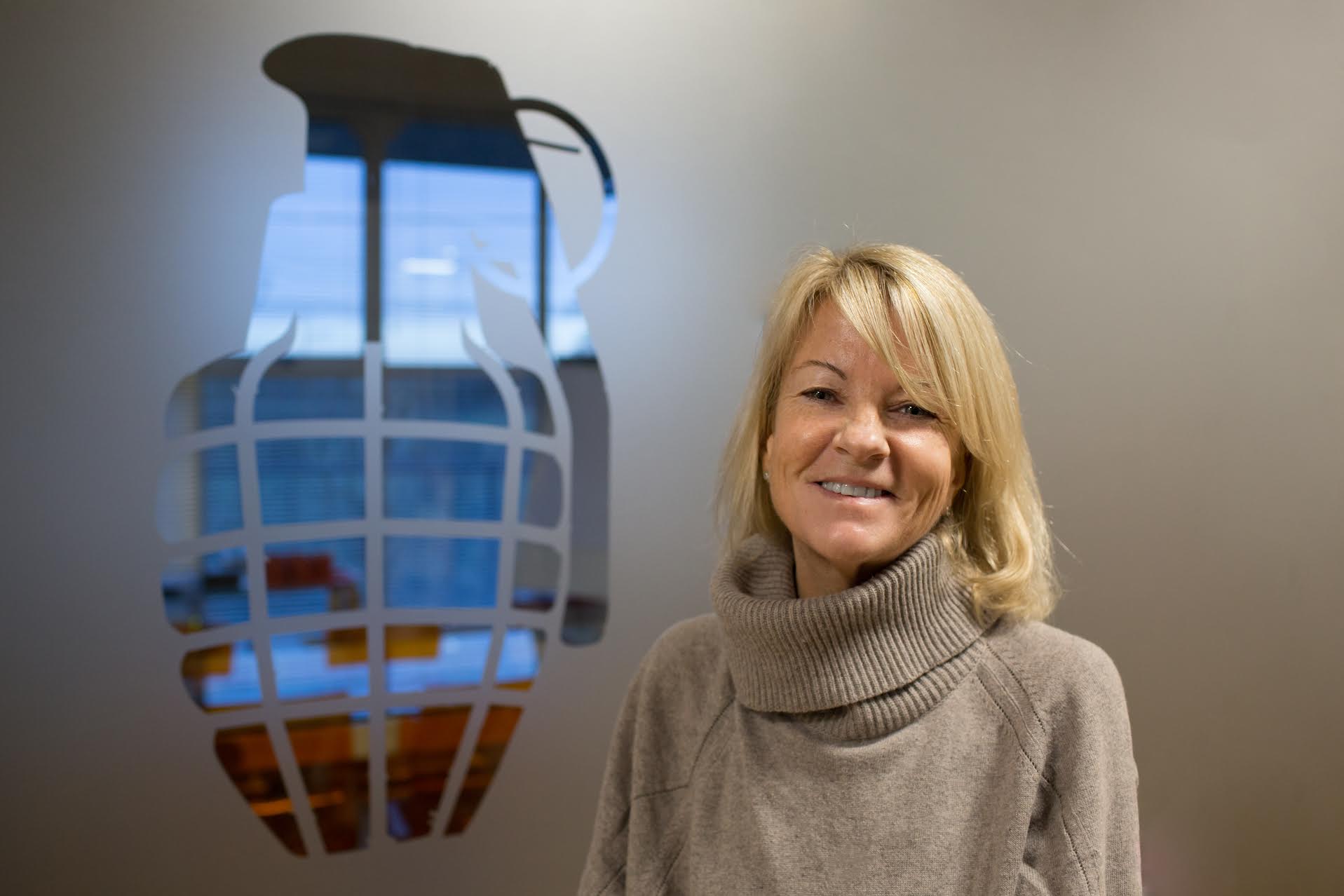 Name: Juliet Barratt
Age: 43
Profession: CMO and CO-Founder of leading sports nutrition brand Grenade 
The Story: Juliet has had a wide career which has spanned education, charity and training, before succeeding in the world of marketing and sports nutrition, with the launch of market leading sports performance and active nutrition brand, Grenade® in 2006. Along with her husband, Juliet, spent the following four years perfecting a range of innovative, high-protein products, almost losing everything they owned and creating recipes and testing products at the kitchen table. The brand grew at an accelerated rate thanks to innovative marketing tactics, and a fresh approach to sports nutrition. Industry recognition soon followed, with Grenade® listed in the Sunday Times Fast Track 100 for the last two years and entering the SME Export Track 100 in 2017. The brand has continued to go from strength to strength, with Juliet as the driving force behind the successful marketing and creative campaigns Grenade® have become renowned for.
One to Watch: Grenade are now leading innovators in the wider lifestyle and Active Nutrition space, renowned globally for their product range which includes Carb Killa® bars and shakes, Hydra 6, and ThermoDetonator. The latest product launch from Grenade, Carb Killa® chocolate flavoured protein, low sugar spreads is set to revolutionise the healthy snacking, confectionary and preserve market, offering a healthy, protein-packed alternative to traditional chocolate spreads. Juliet still prioritises education and spends a lot of her spare time mentoring young entrepreneurs and assisting them with start-ups. She loves business and is hugely proud of Grenade®'s growth and position in the market. She is a female entrepreneur of many talents, passions and interests and when she isn't working or mentoring, Juliet's hobbies include going to the gym, playing tennis, travelling, property and driving fast cars.
The Visionary Entrepreneur: Ashleigh Hinde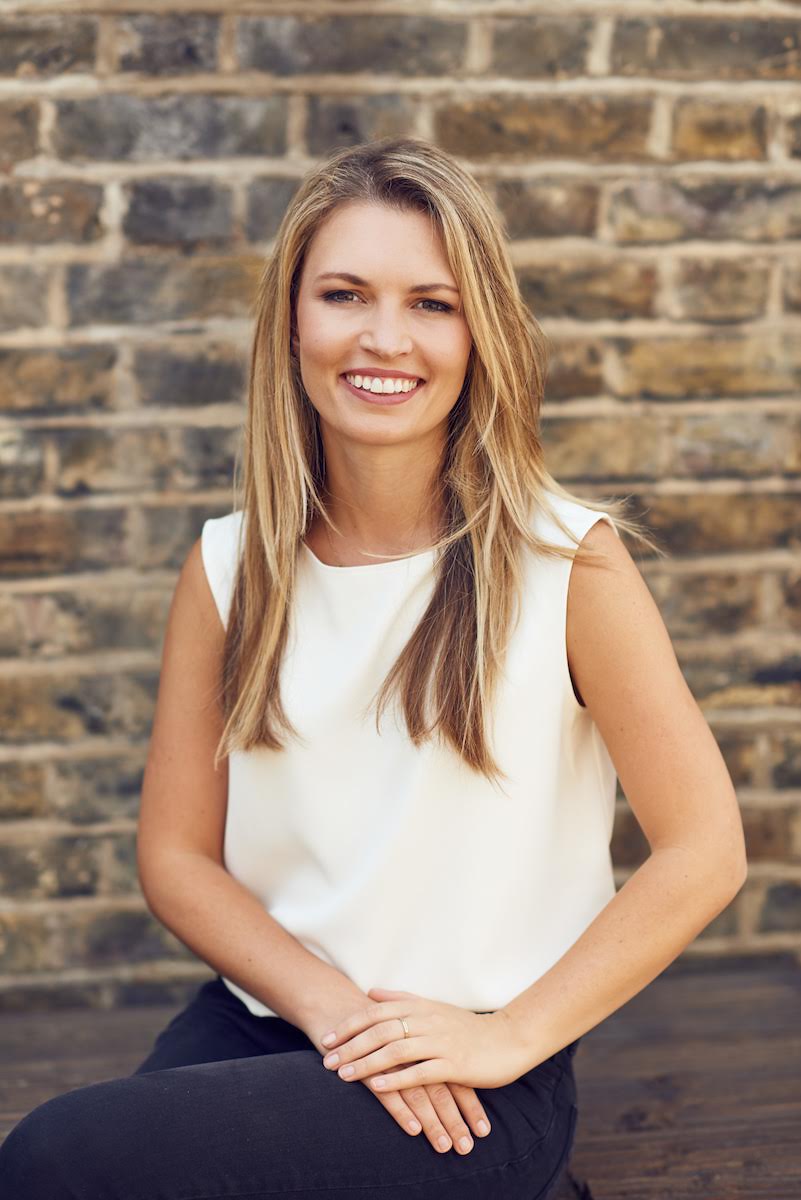 Name: Ashleigh Hinde
Age: 29
Profession: Founder of contact lens start-up Waldo
The Story: London-based entrepreneur Ashleigh Hinde, has been wearing contacts since the age of 11, and has always struggled to find affordable daily contacts. Having grown-up in a family of entrepreneurs in South Africa, it seemed only natural that Hinde set up Waldo, with the vision of delivering outstanding quality daily lenses at an affordable price. Following a life-changing course entrepreneurship course at Harvard University, Hinde decided to set up her own business. Launched in August 2017, Waldo is a revolutionary daily contact lens start-up that takes clear, affordable vision directly to its customers in a fun and fashionable way.  Designed for the 'subscription generation', Waldo follows the likes of popular Harry's Razors and HelloFresh.  
One to Watch: Since launching in London last August, Waldo lenses have been tried by over 20,000 UK customers, secured £1.3m in funding from high-profile backers, and is set to announce further expansion in Europe. She's overseen some crucial product development, including the UK's first-ever 'Vitamin Lenses'. She's also putting the power back into the hands of the consumer by disrupting the big pharmaceuticals, who are currently dominating the market with inflated prices.
The Fashion Entrepreneur: Nayna McIntosh
Name: Nayna McIntosh
Age: 56
Profession: CEO and Founder of Hope Fashion. 
The Story: Nayna McIntosh has over 30 years' experience in fashion retail with some of the biggest and best known brands in the UK. She has worked for Marks & Spencer, Next, ASDA and Per Una in a variety of senior sales, marketing and operations roles. Nayna has a track record of building retail brands that put customers at the centre – something she was passionate about when founding her own brand, Hope at the age of 52. Hope is a British womenswear brand with a point of difference, seeking to embrace women of all shapes, sizes, and ages – and in particular women over 50 who feel invisible to high street retailers due to the lack of aspirational clothing for their age group, and advertising campaigns focussed around younger women. Hope celebrates these women, by providing them with elegant and easy-to-wear pieces and making their shopping experience pleasurable. 
One to Watch: Nayna is an incredibly influential name in the retail industry and was named in the FTSE-100 'Women to Watch' (2009) and shortlisted for the Variety Catherine Awards for Fashion and Retail (2016). Hope was influenced by Nayna's  British and Jamaican heritage, and her passion to celebrate optimism, hope, honesty and diversity. The brand name itself derives from Nayna's family history and her grandparents emigration from Jamaica to England in the late 1950s, which was filled with the hope of finding a better future.  Hope is also Nayna's mother's name, a woman who has had a great influence on Nayna's life values, career and passions.