We've teamed up with friends Yogiyo for our special Yogiyo Korean Week. This week, we're exploring all about Korean cooking. For more inspiration, follow Yogiyo on Twitter and like them on Facebook. We sit down with Ben, Co-Founder of Yogiyo to discuss the popularity of Korean food in London and what 2016 has in store for the brand:
What inspired you to start Yogiyo?
Sue Youn and I were enjoying an easy-going country life in South Korea, where we met, with vague thoughts about our next steps. We came to the UK for a holiday in 2010 for a few weeks; it was Sue's first time. It was funny, just as I'd crave a fry-up or a roast every now and again when I was in Korea, Sue got cravings for the spices she was used to. That sent us on a little journey to check out what the Korean offering was like in London. We found a couple of nice places but we both left thinking Korean food had so much more to offer than what was out there. We saw a lot of opportunity to do something exciting with Korean cuisine and make it accessible to a wider audience. That sowed the seed really. Sue had grown up in her family restaurant and with her knowledge we were well equipped to get going. We started up a street food business after a few years of saving and planning. The Korean sauces business that we've evolved into was just a natural progression from customers enjoying the sauces Sue made for our street food dishes.
When did you first taste Korean food?
My first Korean meal was on the evening I landed in Korea. I didn't really know anything about Korea or Korean food before I left. I went over there to teach English at a high school and the teachers took me out for a traditional-style meal to welcome me. The waitress completely covered the table with around 30 tiny plates of different dishes and each one was lovely. As we sat around the table communally eating and drinking and getting to know each other, I remember thinking, wow I could get used to this. In the following four years, I ate out more than I'd done in my whole life. I absolutely fell in love with the food and the eating culture.
Why do you think Korean cuisine has become so popular in London?
I think there have been so many different outlets for Korean food recently, which is a true testament to the versatility of the cuisine. There has been a big rise in the number of Korean BBQ, traditional restaurants and takeaway places such as Kimchee in central London. Although much of the popularity has stemmed from what you might call a 'new wave' of Korean cuisine, born out of creative cooks from a variety of backgrounds experimenting with Korean ingredients and styles of eating.
There are some nice places that combine Korean drinking and eating culture, serving small, fast-food style dishes, which are a great introduction to the key flavours of Korean food. There are chefs around the city using Korean ingredients to add a twist to their menus, as well as the street food guys and girls serving some great fusions like Korean/Mexican or Korean/American and of course there's Korean fried chicken. With all these Korean-inspired dishes popping up, Korean food has never been more accessible and it's no surprise that it's becoming more and more popular.
What makes you different to other Korean sauces on the market?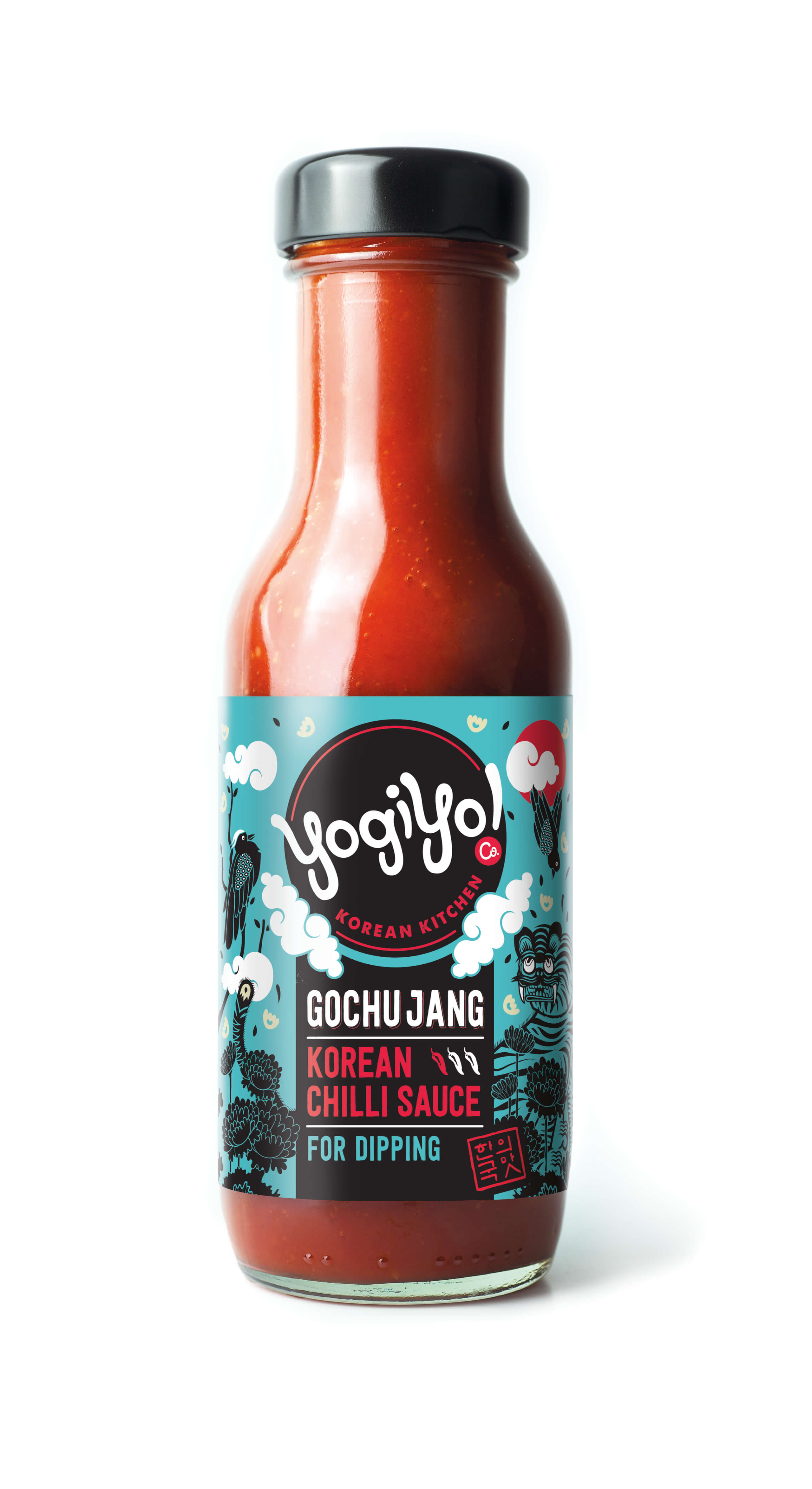 I think the amount of love and attention that Sue has put into creating those sauces is what sets them apart from anything else on the market. You hear the word 'authentic' used a lot with ethnic food, and we also use the word to define our sauces. There are two parts to what that means: first, we've retained the recipes that Sue brought over from Korea, the same recipes that had people queuing up outside our trailer when we were serving hungry office workers at street food markets; secondly, and equally as important, is the quality and provenance of the ingredients in the sauces.
When we were given the chance to launch nationwide on a commercial scale, we were faced with some big choices that would shape the sauces on supermarket shelves now. The first thing we did was go back to Korea – we spent weeks travelling up and down the country visiting Korea's most reputable producers for the key ingredients that make our sauces. For example, our Gochujang producers are experts in natural fermentation, the quality of the chilli paste they supply us with not only comes through in the taste but it contains all the good bacteria and nutrients created during that natural fermentation process. The problem with a lot of ethnic food products is that they're created to replicate characteristics of the genuine article rather than be it, and in doing so they lose their heart and soul and a lot of the goodness they started with. Simply being genuine, traditional recipes made with real, natural, authentic ingredients sets our sauces apart from any other Korean sauce in the supermarkets right now.
What's the ethos behind Yogiyo?
There are three principles behind all of the food that comes from Yogiyo, whether it be a cooking sauce, a dish or a ready meal, it will be authentic, natural and tasty as hell.
 How did you come up with the different flavour combinations?
All the traditional flavour combinations we work with have been around a lot longer than Sue or me, but a lot of the recipes that we'll be posting over the coming months are dishes that we've experimented with. It still surprises me just how many uses you can get out of a handful of Korean ingredients, so expect to see a wide variety of recipes using our sauces, everything from bbq dishes to burritos or even Korean-style Scotch eggs.
Favourite sauce from the range and why?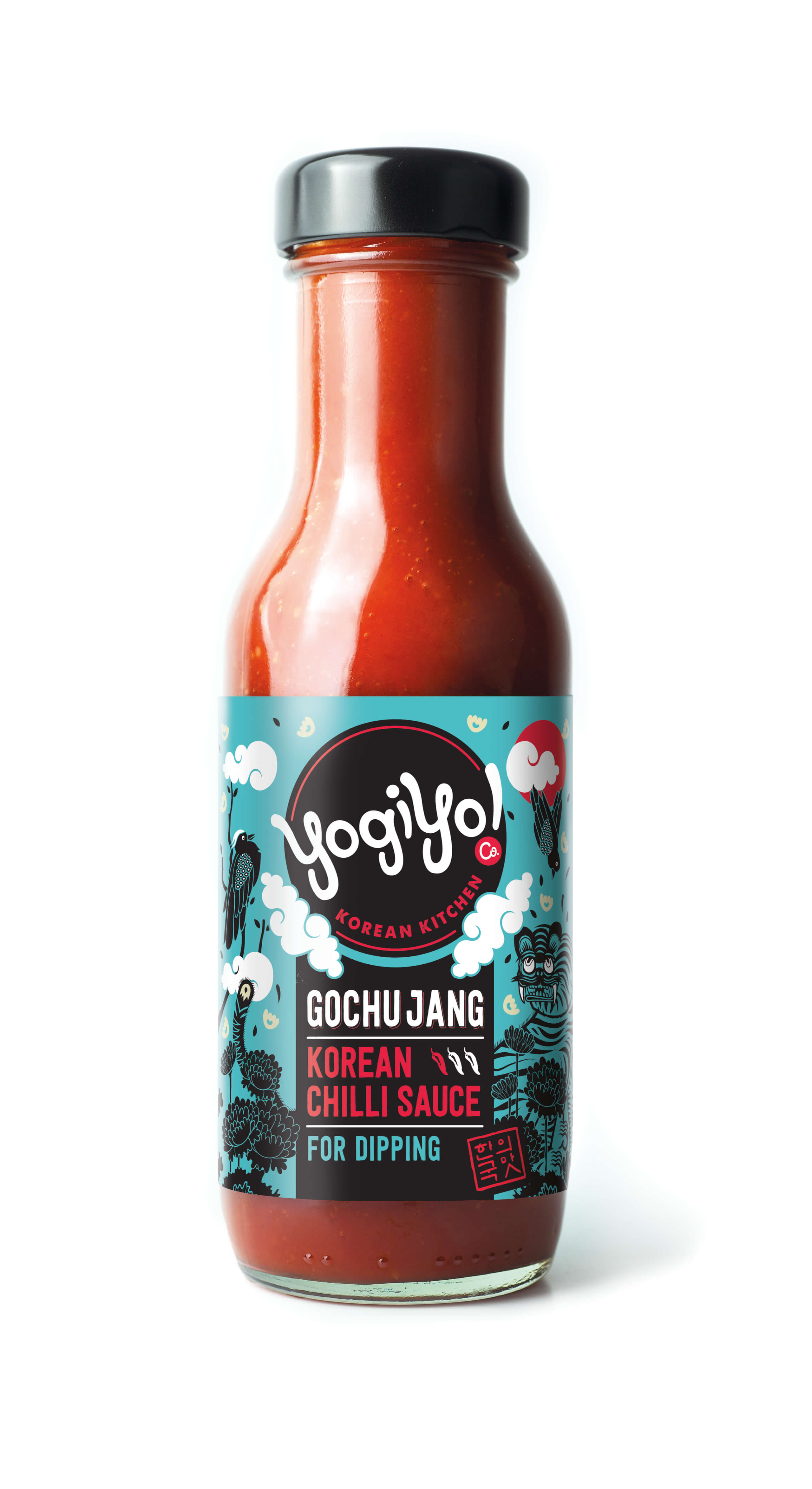 I love the Gochujang cooking sauce. I like my spice but the depth of flavour makes it such a great to sauce to cook with, whether it's knocking up a stir-fry, a stew, using it as a marinade for grilling, or just to add some spice to dishes – soups, curries and even pasta sauces get a little dose of Gochujang these days.
Favourite Korean restaurant in London?
If we eat Korean out we usually go for something that we couldn't or don't have the time to create ourselves, There's a little place in New Malden called called Jee Cee Neh that sells one of my favourite Korean dishes, Gam Ja Tang. If you can handle a pig's spine in your stew, it's lovely.
London's best breakfast can be found at:
I'm not a massive breakfast person, so if there's a meal to be skipped it will always be breakfast. But one place I love to visit for a Saturday breaky is Brockley Market. The food there is outstanding and I always leave with a few bits for lunch and dinner also.
Favourite place for Korean chicken wings in London?
In the village we lived in Korea, if you wanted a draught beer, you'd go to the fried chicken shop. It was like the local pub, always full of groups of people getting merry with big jugs of beer and a little mountain of fried chicken in the middle of the table.  I've lost track of how much time I spent at that place, but it has now been ingrained into me that Korean fried chicken must be eaten with beer. I think our favourite place to do this is On The Bab. The chicken is lovely and they've managed to retain that atmosphere of the eating/drinking culture that I love about Korea.
What's your favourite recipe for using Yogiyo at home?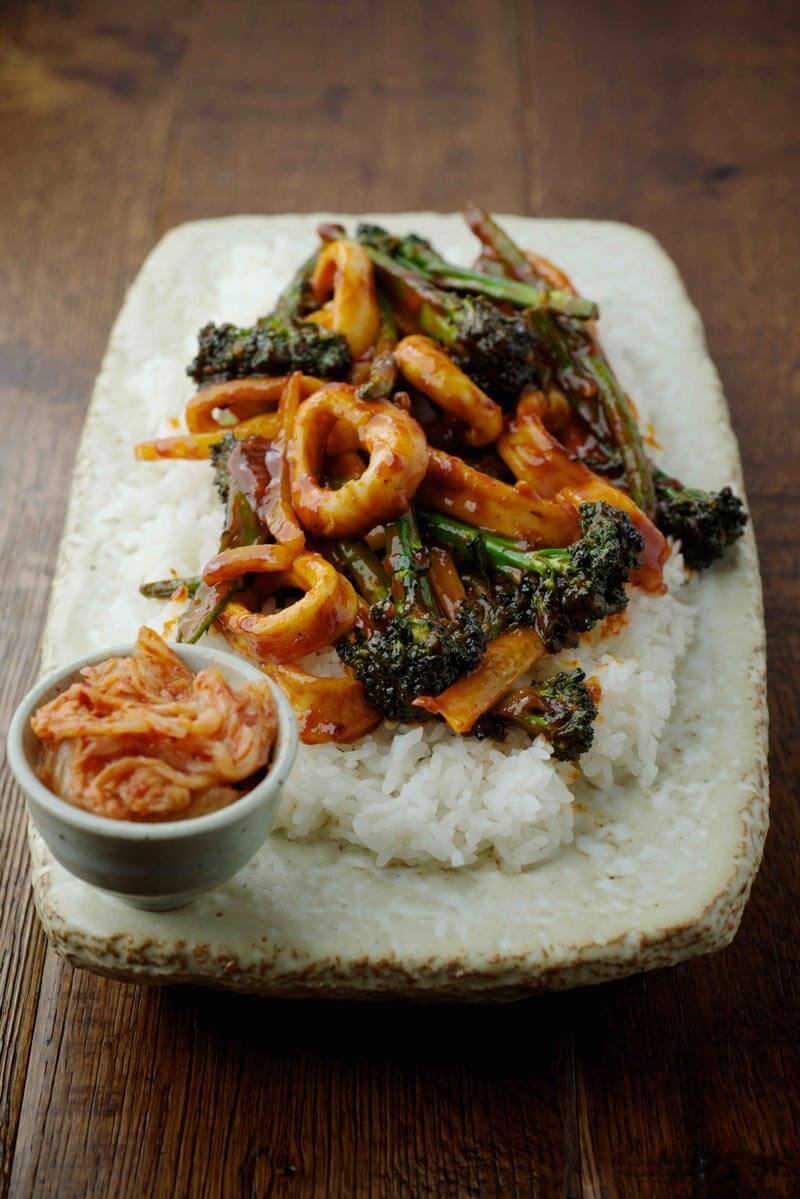 It does change, as we do so much cooking with the sauces. Sue's always trying out little experiments and I get to be test subject which is great. One dish that I'm always happy to see is her steamed mackerel dish. If you like mackerel, it's such a tasty way to cook it and reminds me of eating at her mum's old restaurant.
What's the plan for Yogiyo in 2016?
We've got a very busy year ahead. Our main goal this year is to really show people how easy it is to cook brilliant Korean dishes at home, but at the same time we're also working on the next things to come from Yogiyo – expect some exciting food/drink products from us later this year!