About Time You Met: Jeremy Mitchell & Matt Franks, Co-Founders of 8Track Spiced RumBy Angelica Malin
If you haven't heard of 8Track spiced rum, get to know. This brand new spiced rum is from Upbeat Spirits, based in Cornwall. Co-founders Matt and Jeremy share a love of rum, music and sharing good times – so set up a new sustainably-minded new rum to celebrate. We chatted to Matt and Jeremy about the company's sustainability ethos, the biggest challenges they've faced, and what they have planned in 2022.
Tell us about 8Track, the story behind it and what inspired the name?
8Track is a refreshing new spiced rum, that's a full flavour, smooth and zestful spirit balanced with fresh citrus and warm spice. Owing its name to the iconic recording kit, 8Track was born from a shared love of music, togetherness, celebrating good times and is designed to be enjoyed served straight on the rocks, with a quality mixer or as the base of a cocktail. 
The recent events of the last 18 months meant we had a once in a lifetime opportunity to fulfil an ambition to create a brand totally from scratch, inspired by our shared passions, that we thought other people would also enjoy.
What makes 8Track different to other rums on the market? 
Music is the inspiration. We've tried to create a premium all-natural spirit that embodies a sense of optimism and adventure – which for us is twinned with the places and times people come together to share in great music.
How would you recommend 8Track is enjoyed?
It's great served solo, on the rocks, or with good quality ginger beer or cola. For winter we've created some festive serve ideas – 'Christmas Lights' which is a double measure of 8Track, topped with Sekforde Lime, Mint and Cacao Soda, ice and garnished with fresh lime and a sprig of mint.
What did you do before you launched 8Track?
Jeremy worked for many years in marketing, with a leading brewery in Cornwall so knows a thing or two about the industry, and Matt co-founded a merchandise company, also based in Cornwall that also has offices and customers across the UK. So, between us, we've got a great mix of complementary skills – and safe to say a shared passion for spiced rum!
What have been the biggest challenges on your journey so far?
Starting a new company during a pandemic came with its own hurdles, we hadn't planned for! But we were determined to create something special, and we sought input and feedback from mixologists, bar owners and consumers at each stage of developing 8Track – from product tastings to designing the label. Many of these meetings were through lockdown so we became adept at sampling and critiquing different rum recipes over Zoom.
Why is sustainability important to you?
Good business practice needs to be about more than just profit – impact on people and the planet is just as important. We think sustainability should be a core consideration, that comes as standard rather than a token gesture. We only use recycled light-weight glass bottles which are 100% recyclable and are proud to be working with Flexi-Hex – who's leading the way for businesses when it comes to brilliant, environmentally aware innovations.  
What's next?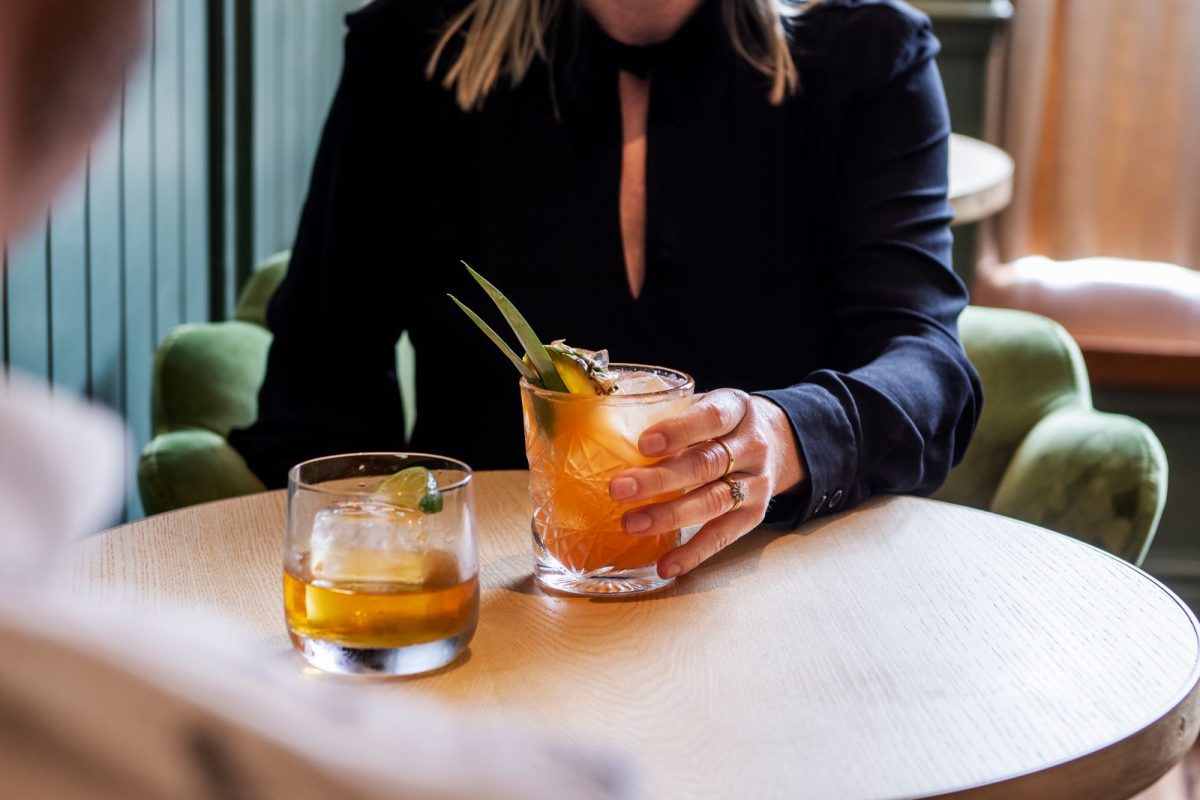 It's looking busy! And we're very thankful for it. Our team is out spreading the good word, with lots of new stockists being secured all over the country – and it is exciting to be building an 8track community. We had a busy summer at lots of amazing music festivals and events, with many more to come in 2022 too.
For further information on 8Track, see here.