2022 has shown us there's never been a better time to be vegan (or embrace a flexi lifestyle). With London restaurants banging out a whole host of plant-based wares, we've rounded up the tastiest vegan dishes in the capital.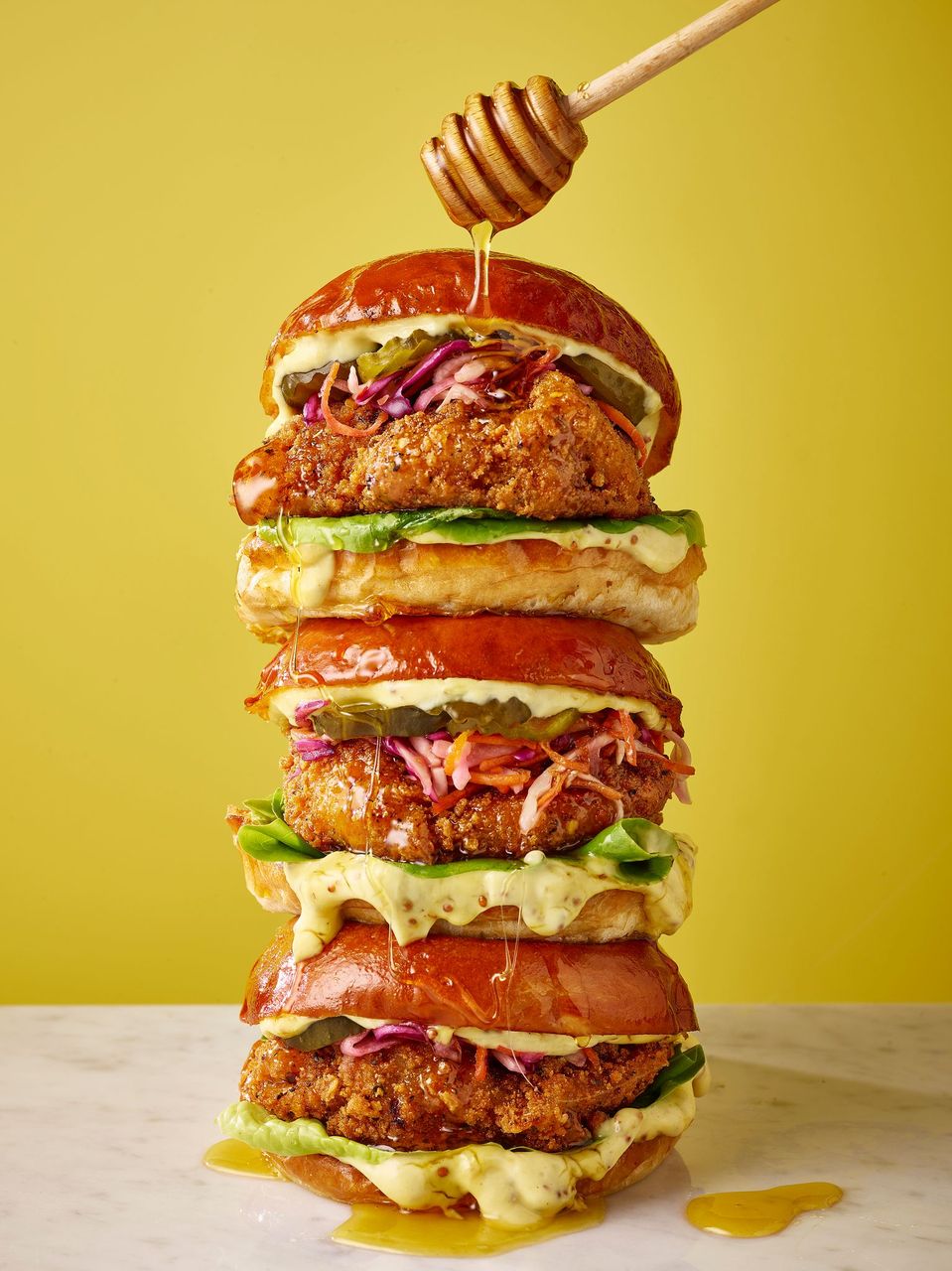 What: The Vurger Co, the 100% vegan fast-food restaurants in London and Brighton specialising in soul-satisfying burgers, have knocked together a Veganuary Special… Introducing The Hunny "Chicken" Vurger.
Eat: The plant-based bite features a super crispy chicken-style patty, coated in lashings of sweet vegan honey glaze, honey mustard aioli, tangy pink slaw and gherkins. Served in a soft glazed vegan brioche (or gluten-free brioche). Available until 31st January.
Where: Locations here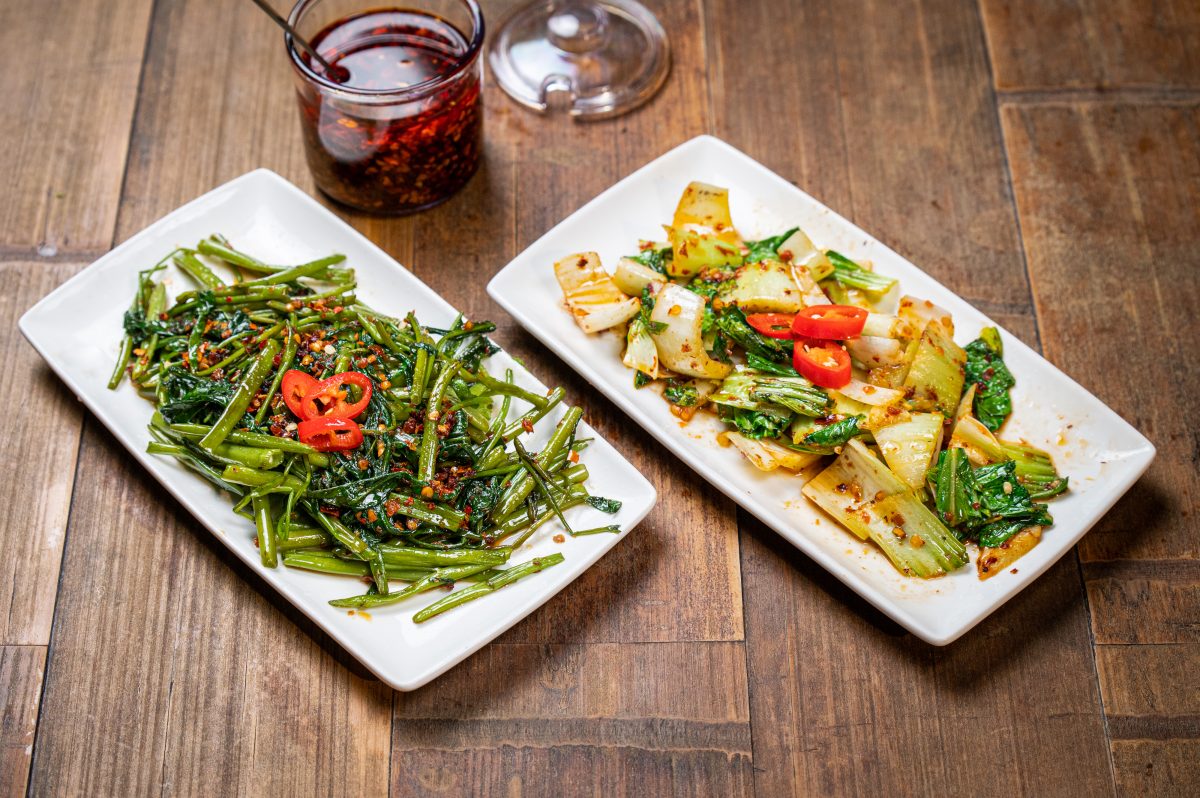 What: Pho has started 2022 in the best way possible by knocking together some new plant-based dishes designed to spice up your life.
Eat: The team have revamped some of its classic dishes by combining Pho's classic Vietnamese curry with a steaming bowl of noodle soup to create a curry noodle soup. Warm, hearty, filling, and perfect for blasting away those January blues. Options include – HIS isn't chicken curry noodle soup as well as both the 3 mushroom soup and tofu and mushroom soup.
Where: Locations here 
What: Ugly Dumpling recently opened a brand new restaurant in Fitzrovia, and to celebrate the launch and mark Veganuary, they have created a limited-edition vegan Cheeseburger Dumpling exclusively for the new site.
Eat: The new Vegan Cheeseburger Dumpling evokes nostalgic memories of the iconic cheeseburger in one single bite, but with a plant-based twist. Enjoy a pan-fried dumpling, topped with Ugly Dumpling's signature burger sauce and avocado-lime vegan mayo, and filled with a soy-bean based meat substitute and melted vegan cheese.
Where: 30 Rathbone Place, Fitzrovia, W1T 1JG and 1 Newburgh St, Carnaby, W1F 7RB
What: Patty&Bun have added to the Veganuary hype with an epic plant-based special. The new one-off burger joins the menu, alongside their regular knockout vegan offering, for one month only and it's a pure Patty banger.
Eat: The 'Plantony Worrall Thompson' features a plant-based patty, American cheese, fried rosti, confit tomatoes, aioli and pickled red onions, served in a bun. The burger joins Patty&Bun's plant-based classics including a vegan version of their infamous 'Smokey Robinson', 'Ari Gold' Cheeseburger and 'Hot Chic' Chicken Burger plus vegan Brisket Loaded Chips and vegan chicken tenders.
Where: Locations here 
What: Mamma Dough have knocked together a selection of vegan pizzas for Veganuary 2022.  Available at all South London sites (Honor Oak Park, Brixton, Peckham, Ladywell, Sydenham, South Norwood and Tooting Bec).
Eat: Tuck into the likes of Amousse Boost (Aubergine mousse, green beans, roast potatoes, vegan 'Nduja and vegan cheese); Passion Planet (Oyster mushrooms, garlic, green beans, vegan cheese, sundried tomato and chilli), and the equally tasty Green Life (Tomato, spinach, mushrooms, fresh chilli, fresh chopped garlic and Truffle oil).
Where: Locations here 
What: DF Tacos has partnered with Meatless Farm to create a delicious new plant-based special alongside additional new vegan options, available throughout January.
Eat: Leading the pack is the Vegan Sweet &andSmoky – two soft corn tortillas filled with Meatless Farm's vegan 'chicken' with a sweet hibiscus and smoky chipotle salsa, topped with crunchy slaw and coriander. For even more vegan goodness, you can choose to switch out the chicken for Meatless Farm's tasty plant-based alternative in DF's Classic chicken taco too, as well as the Diablo tacos – for anyone that fancies turning up the heat with fiery serrano chilli and sriracha salsa.
Where: Locations here 
What: Crosstown have joined forces with no food waste chef and author Max La Manna to collaborate on creating a Bread Pudding, handcrafted from left-over vegan sourdough doughnuts and bright pink forced rhubarb.
Eat: Crosstown's vegan sourdough doughnuts are combined with macerated forced rhubarb and a homemade oat milk custard, topped with almond crumble and part-baked to golden perfection, ready to be popped in the oven at home and served alongside your favourite ice cream.
Where: Order online
What: allplants has compiled the ultimate collection of plant-based goodness with its all-new Resolutions Box, helping to keep those Veganuary cravings covered.
Eat: From a delicious 'Chicken' Katsu Curry to a Cocoa Banana Oats brekky pot, The Resolutions Box contains six delicious chef-made meals containing minimum 2 of your 5 a day, a side dish, two healthy breakfasts and one yummy dessert.
Where: Order online 
What: Knoops is delivering the ultimate plant-based chocolate drinking experience this Veganuary with the launch of a limited edition plant-based 38% Oat M*lk Chocolate edition.
Eat: Available throughout January to purchase online and in-store, the new 38% vegan Oat M*lk Chocolate flakes are made with chocolate from Knoops' friends at Firetree Chocolate. The new flakes combine the smooth buttery richness of toasted and gluten-free oats and dark chocolate sourced from the Solomon Islands, Guadalcanal.
Where: Order online 
What: GAIL's Bakery have launched its first-ever plant-based dishes. The menu includes sweet treats such as the Chocolate and Hazelnut Bun, alongside the flavoursome Roasted Spiced Cauliflower Sandwich.
Eat: GAIL's popular plant-based sandwich returns with a twist. The roasted cauliflower sandwich now includes a lentil hummus and a zingy jalapeno, lemon and aubergine pickle mix. The sandwich also contains Matbucha, a spicy North African red pepper jam to compliment the oven-roasted, perfectly seasoned cauliflower steaks.
Where: See Gail's locations here