Try This: Carluccio's Picnic, The Best Picnic in the WorldBy Angelica Malin
For us, there is nothing finer than spending a lazy Sunday in London – a strawberry tart in one hand and a pot of olives in the other.
Picnics can be hard work; the blanket, the ever-exploding tupperware, the leaky salad dressing. Luckily Carluccio's have done the messy bit for you with their genius invention of a ready-to-go picnic hamper; simply call your local branch 24-hours in advance and pick up a wonderful spread of picnic-ready food in store. It might be the cleverest thing we've heard of all year… Here's what you need to know:
The hamper costs £45 and serves two, although the portions are really generous and you might end up using that re-usable cool bag again. Apparently in Italy picnics tend to be a family affair – something Carluccio's hasn't forgotten with their addition of a children's picnic, available for £10. You can arrange a hamper from any Carluccio's in London; go for Richmond or Hampstead with lovely green spaces nearby to enjoy the feast. They've also got a vegetarian option – just ask when you ring. More information here.
The picnic includes a three-course meal for two; we opted for the classic with starters of mixed olives, homemade zesty lemon and thyme focaccia and savoury tarts with spinach, ricotta and pine nuts. The tarts are fab; with crunchy roasted pine nuts and perfect pastry.
The mains feature corn-fed chicken supreme with parsley and pancetta served with a potato, olive and saffron salad on the side. It's served alongside a Ferreto pasta salad with oven-roasted vegetables and a pesto dressing along with a fresh and zingy green bean, cannellini, farro and rocket salad. We couldn't believe how much food was offered for £45; it's actually quite the steal.
Finish off the world's best picnic with little strawberry tarts and Italian biscuits from Piedmonte. And maybe a little nap in the sun.
The food is fantastic; much better than anything we could make ourselves and a real treat. If fact, this would be a great for a first date in the summer sun; just add some white wine and you're good to go. For £45 you get an awful lot of food; which means dinner of picnic leftovers… Perfect.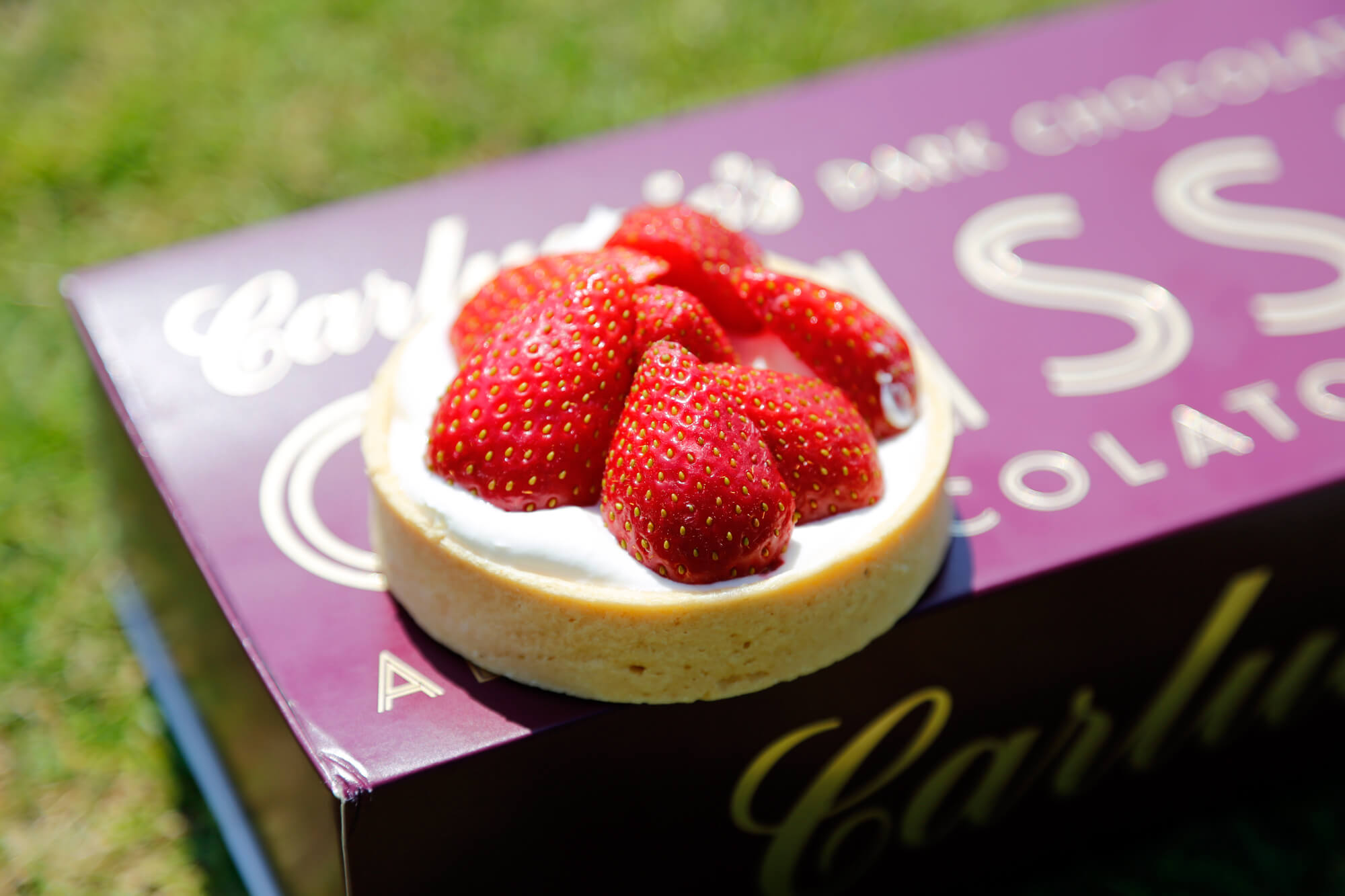 For more information, see: www.carluccios.com/picnics