One of the hottest collabs we're seen this summer: Le Swine and Tabasco have come together to create an epic pork-led breakfast feast.
Le Swine, king of the bacon butty, has teamed up with Tabasco Brand to bring back some of Britain's most iconic, but almost forgotten, breakfast classics in the form of DIY bacon butty kits.
There's two kits available for nationwide delivery, and both take the well-loved Le Swine's bacon butties to new, delicious heights. The first revives black pudding, once a staple of the traditional fry up, and the second gives marmalade, a previously popular companion for toast, a new lease of life.
Bacon Butty with Tasbaco Chipotle and Black Pudding Ketchup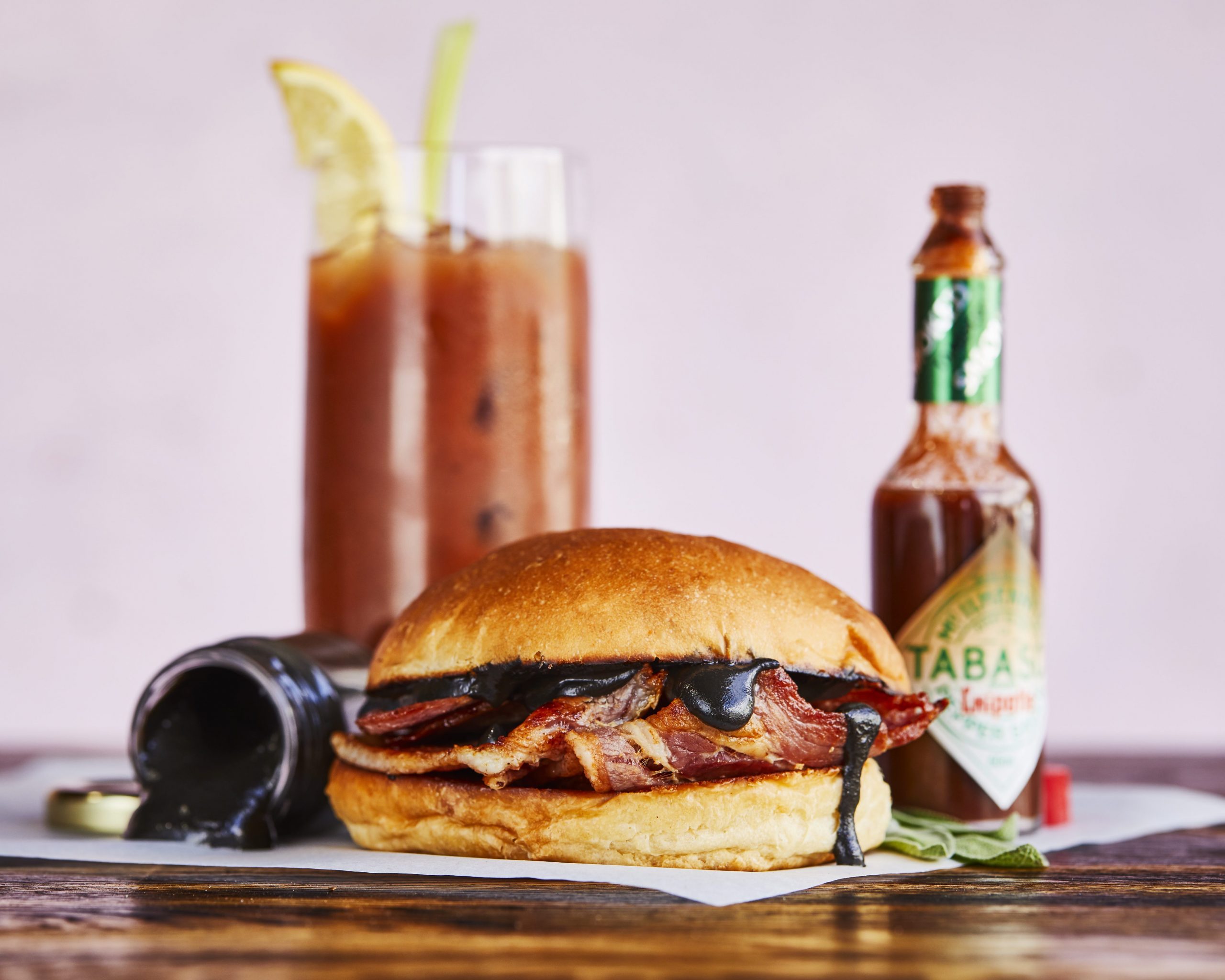 The first DIY kit features Le Swine's signature milk and onion buns as well as a specially created black pudding and Tabasco Chipotle Sauce ketchup, which will allow consumers to finish off their butties with a dollop of jet-black ketchup before serving.
Bacon Butty with Marmalade Milk Bun, Tabasco Chipotle and Bacon Marmalade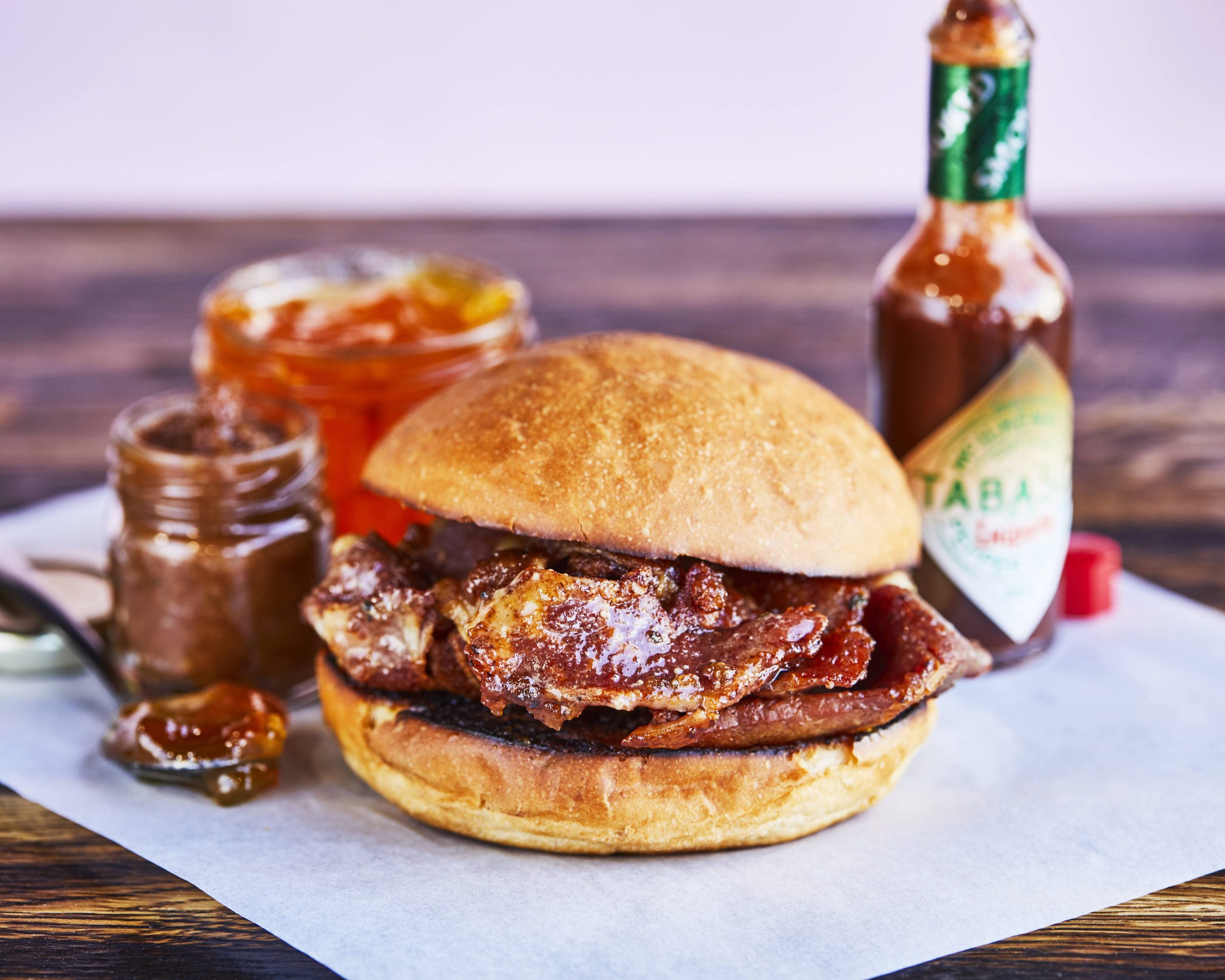 The second kit swaps out the milk and onion buns for a bespoke marmalade milk bun and also includes bacon marmalade made with Tabasco Chipotle Sauce for you to create the ultimate glaze. Both kits feature Le Swine's iconic old-fashioned middle bacon, bacon butter and fresh sage.
The limited-edition bacon butty kits are part of Tabasco's Summer Brunch Series, a summer-long series of limited-edition menu items, DIY kits and recipe inspo which spotlight and celebrate friends in the hospitality industry.
A limited number of kits will be available to purchase nationwide every Thursday and Friday via the Le Swine website for £12. Grab yours here.