You're probably familiar with Ortis Deley – he's been gracing our TV screens for more than a decade. From presenting on Live & Kicking, to CBBC favourite, XChange. After leaving the glittering lights of children's television behind him, you can now catch Ortis on The Gadget show on Channel 5. Ortis shares his London foodie guide, with his top places to eat in the capital: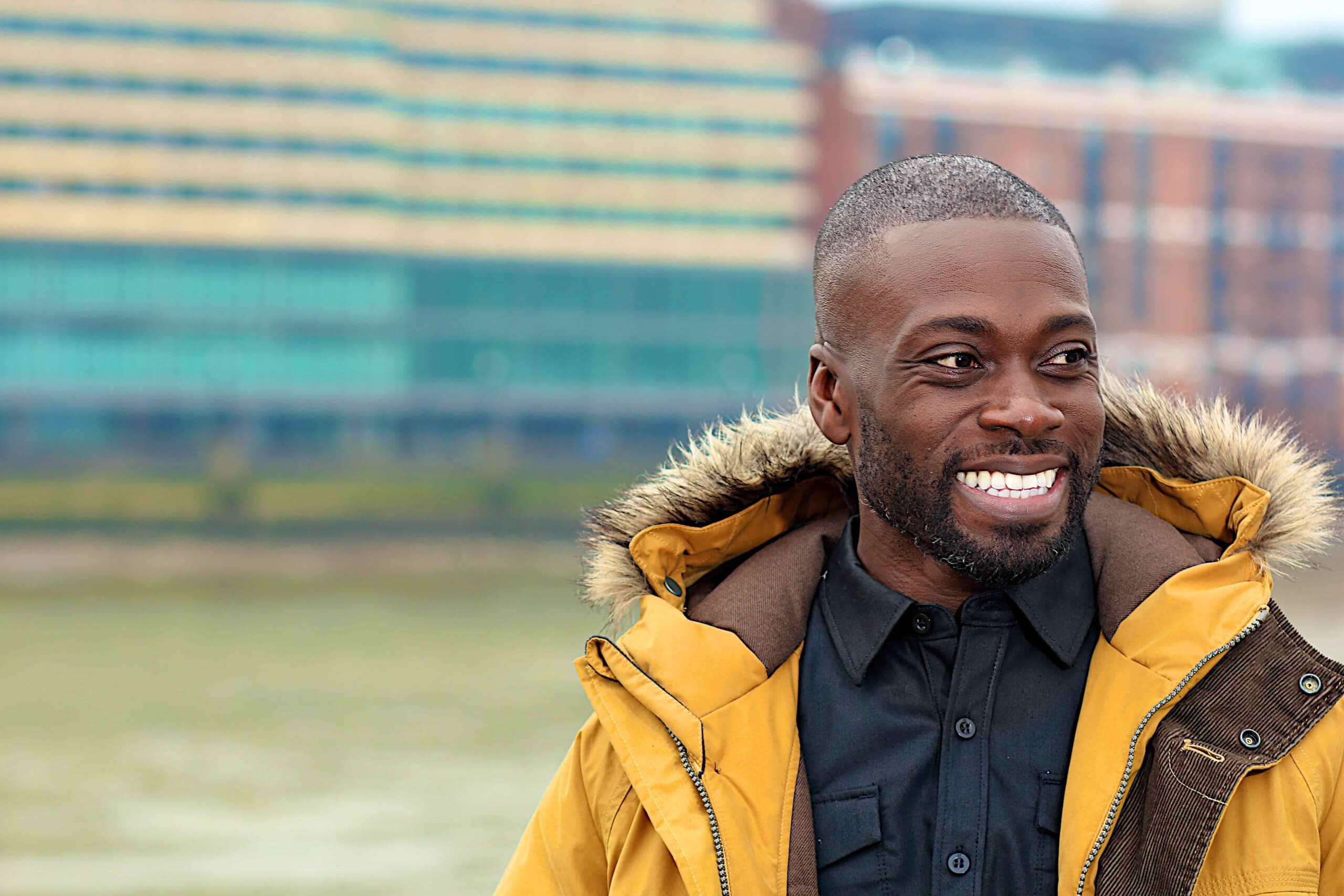 Favourite bakery in London?
Princi, Wardour St. I find it almost impossible to walk past without going in and buying some of their amazing cakes or bread. It always looks so busy; I just want to be right in the middle of it – I'm pretty sure they must pump the smell out on to the pavement! The icing on the cake, so to speak, is because they're Italian they do fantastic pizza too.
Favourite place to grab a coffee:
Kaffeine, Eastcastle St. Not only is it the closest coffee shop to where I work, in amongst lots of the London TV production companies, but they serve superb coffee and the service is great too. The attention to detail of the staff is amazing as they care about what they do there. They're cool cats for sure.
London's best breakfast can be found at:
Sea Containers at Mondrian London. For this to be absolutely perfect, you need a bit of luck with the weather and it's got to be in the summer – if you've got all that then breakfast outside on the South Bank at Sea Containers takes some beating. The Mondrian's Benedict with an Easy Green 7 is the business. I train a lot and like to look after myself so I think if you're going to treat yourself, you may as well do it properly and fill your boots with lots of really tasty, good food.
Favourite Italian restaurant is:
Enoteca Turi, High St, Putney – this is a very special place for my wife and me. That's all you're getting!
Where's your favourite area in London to go and eat out?
Brixton Market – representing some of South London's finest and most diverse eats, I just love it there. There's so much choice and it changes every Saturday as well. It kind of sums up the best way to eat food for me – reasonably priced, amongst lots of people, with music, sounds, smells and smiles. Perfect.
What's your local restaurant you always go to? 
Bill's. I've only recently discovered Bill's and thought the one I went to was a one-off. That's probably why they're so popular, because they have the balance right between a high street chain and an independent eatery. If you haven't tried the cinnamon doughnuts with strawberries and chocolate sauce, you haven't lived.
Favourite cafe/restaurant for lunch?
Patty & Bun, Old Compton St Soho – I never really knew just how much more you could do with a burger to be honest but these bad boys are absolutely the best burgers in London, period.
Favourite street food stall?
The Mac Factory, Camden Lock Market and various pops over London – I've always needed a bit of persuading to fill myself up with cheese and pasta if I'm honest, as it just makes me feel like I need to sleep, so I've only recently started appreciating their mac 'n' cheese. God knows how they do it – and I probably don't want to know – but theirs made my mouth hate me for all the years lost.
Favourite restaurant for a celebration?
La Bodega Negra, Soho. We've had a lot of fun here in the past. It's such a brilliant party atmosphere, cool staff and great surroundings. I've got a pretty loud laugh and so it's great to be somewhere where noise isn't an issue and there's a bit of an 'anything goes' feel to it.
Photo Credit: Ewan Munro
Favourite restaurant for dinner?
Chotto Matte, Frith St. See this is tough because you're making me say the word 'fusion' and that is not something I do at all. BUT, on this occasion – and because it's such a cool place – the food is a Japanese/Peruvian fusion! What is that anyway? It tastes damn good that's all I know and it has a great vibe too.
Favourite place to grab a drink/cocktail?
Sushi Samba, Liverpool St. You've got to have a spectacular view when you're drinking silly drinks with silly names haven't you? Why else would you pay £14 for a mouthful of something rum-based? It makes me love being in London. It's the pat on the back place for me – you've done well Ortis, you've worked hard – here have a cocktail and enjoy this incredible view of the UK's capital city. Something like that anyway!
Ortis Deley, presenter of The Gadget Show on Channel 5, is supporting Macmillan Cancer Support's urban obstacle race series Adrenaline Rush. Now with events taking place in eight city locations across the UK, 35% of all entrance fees will go towards helping ensure that no one faces cancer alone. For more information, visit the website here.