On Friday, I died and went to food heaven at the newly opened restaurant Lina Stores, on the corner of Marylebone Lane and Wigmore Street.
It only opened on June 20th but is already the hottest, trendiest place in town with a young and lively clientele. Was it my imagination but was everyone dining in this informal atmosphere, happy and laughing? Yes they were.
It must have been due to super friendly staff and a super efficient service (no long wait times) under the charming Maitre D', Ismail. The kitchen us open and you can see the chefs scurrying to bring the food to the table quickly and piping hot.
The food itself was another level. Everything on the Italian sharing menu sounded so delicious, so hard to choose as it all sounded so good. Dishes like Cassarece, prawns, Calabrian chilli and tomato, slow cooked lamb ragu with gremolata, and egg yolk taglioni with black truffle, butter and Parmigiana Reggiano.
In the end, because we just couldn't decide, Ismail did it for us and lay before us the most amazing feast – a sophisticated, heavenly adventure. The concept is to share everything – the antipasti,  a variety of pastas and mains.
I highly recommend, in the antipasti section, the carciofi fritter – the fried artichoke pangrattato – a crispy artichoke with the aioli and the dollop of basil and also the tangy, acciughe e burro, foccacia with anchovies -both just melted in the mouth.Of course, since the pasta dishes are to share, a broad range of any of them is recommended.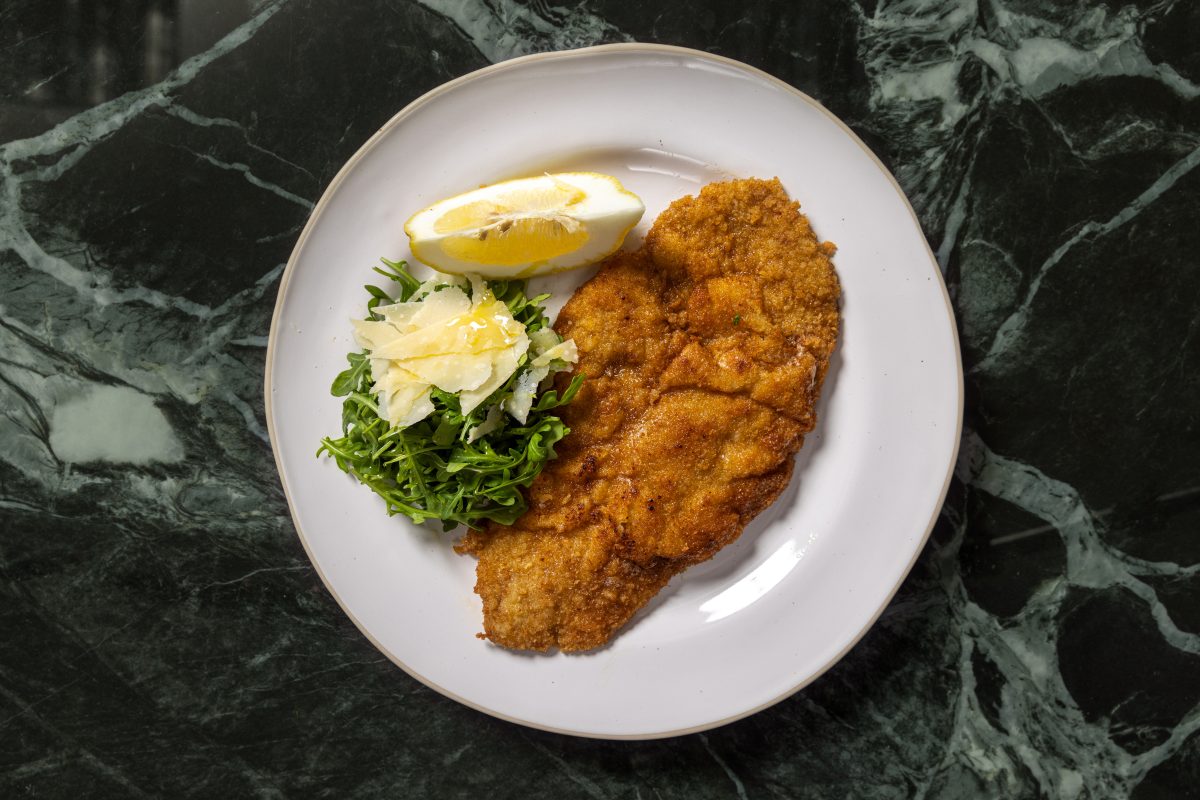 The mains vary from market fish with fennel, green olive, garlic and rosemary to grilled prawns with garlic and lemon. We chose the ever-so-tender, veal Milanese and loved it.Italian deserts are generally not my favourite but the Zuppa Inglese and cannoli con ricotta, pistachio cream and chocolate are worth saving room for.
The upstairs, lively restaurant was hosting fun birthday parties and gatherings when we were there but next week Lins Stores will open their downstairs venue which has a more intimate setting – perfect for a date or anniversary.  Make sure to make a booking quickly as the upstairs restaurant is already full to capacity in only more than a week.