You probably haven't looked up in Borough Market very much. Sure, the trains may have caught your eye once or twice, but if you're anything like me you're usually distracted by the array of (increasingly expensive) cheese, ham and bread available at one of London's best markets.
Roast Restaurant: The Lowdown
It was only recently that I discovered – perched above the market –
Roast Restaurant
which differs from many of the stalls below by focusing on deliciously British produce. The room itself is amazing, with high ceilings and loads of natural light. Be sure to ask for a table near the window so you can watch the hustle and bustle of the market below. As it turns out I was visiting on a Sunday, so the market was closed but I imagine when it's packed below Roast would be the prefect place to people watch from.
Roast Restaurant: The Food
The Head Chef here is Stuart Cauldwell, previously head chef at Gordon Ramsay's and an Executive Sous Chef at The Wolseley. There's definitely some experienced British cooking go on here. As this was a Sunday we decided to put their name to the test with the three course menu. To start we had tomato and mozzarella as well as a razor clam and squid dish. The tomato and mozzarella was actually a little bland; the pesto had a strange bitter taste whilst the balls them selves were somewhat hard and tasteless. Meanwhile the fish dish was a touch small but incredibly tasty and fresh – it was so delicious, I just wish there had been more.
If you're gonna call your restaurant Roast, you better be damn sure you deliver. There was certainly a sense of anticipation when our roast pork belly and lamb dishes arrived. Fear not: they smashed it. The pork belly was incredibly soft and tender, encased by a salty crunchy skin. The meat was sat on a combination of gravy and apple sauce that complimented the whole dish perfectly. Meanwhile, the lamb was rich and herby. It was served with a giant yorkshire pudding and crunchy potatoes that just screamed 'we know what we're doing'. All in all I think it's fair to say that this was one of the finest Sunday roasts I'd had in London for a while. I felt pretty full after and skipped dessert. My friend had the panna cotta which I then proceeded to eat half of (sorry Charlie) – the tip here is leave room for dessert, it's worth it.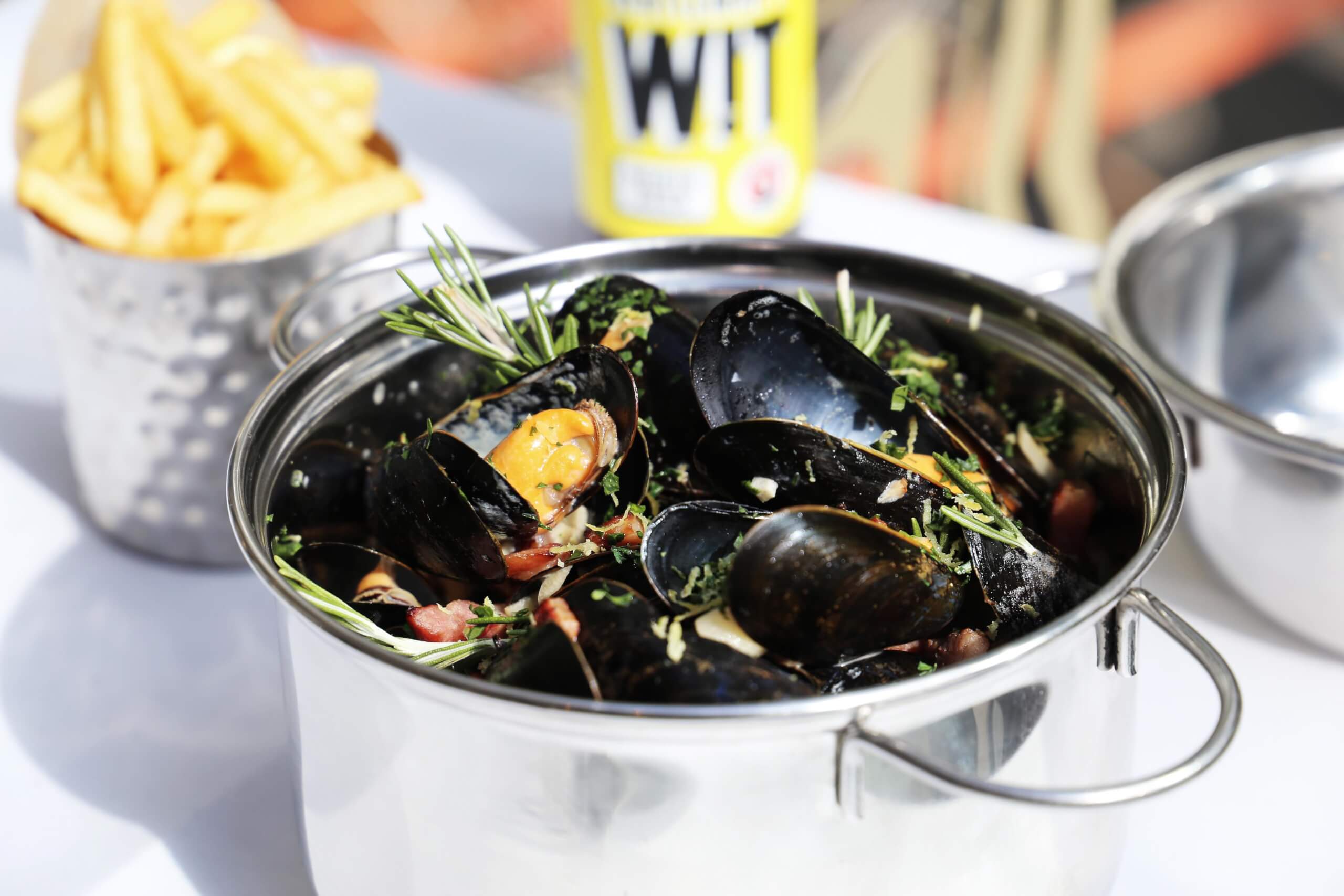 The prices aren't cheap at Roast and with the slightly formal atmosphere and great wine list, I feel this is one for special occasions. In other news, their latest innovation embraces the international surroundings at Borough. They've just launched their new 'Summer Staycation Menu', offering customers the chance to enjoy a variety of holiday dishes – Spanish seafood paella, French moules frites and even American southern fried chicken – all created using the best British supplies. If their Sunday Roast is anything to go by, this will be perfect for people who used up their holiday days earlier in the year.
For more information on Roast, see the website here. 
The Floral Hall, Stoney Street, London SE1 1TL