The River Thames is a sight to behold on a warm summer's day; the houses of Parliament glistening in the distance, the Tate bustling with throngs of people, Yoda floating on a stick, and from now till September – 12 Big Green eggs on the Southbank.
 The BBQ Club: The Lowdown
This isn't a mis-timed brand activation but rather the BBQ Club from Jimmy Garcia, back by popular demand after a sell-out first season. This new riverside pop-up offers delicious BBQ dishes served straight from the grill, via a plate, and into your mouth.
For the people who like to plan and book ahead (yeah there are still some of us out there), the BBQ Club offers reservations overlooking the river. On each table of six there's a shared Big Green Egg Grill; think Wagamama with less chopsticks and more giant South African BBQs.
The BBQ Club: The Food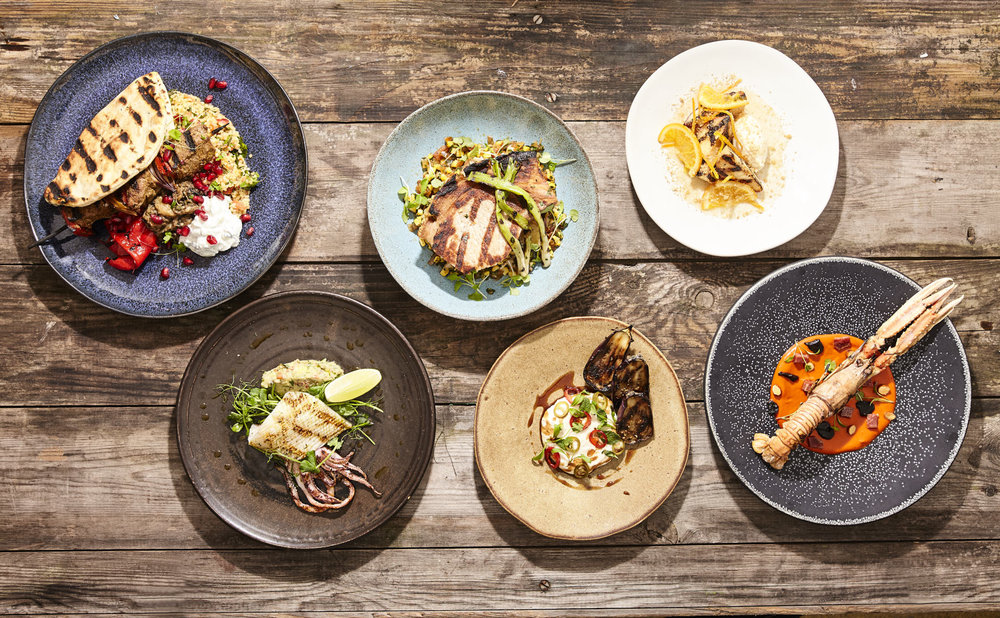 Fancy yourself a bit of a hero on the tongs? There's an interactive six-course tasting menu that includes dishes like char ma lass, charred squid, pork chops and griddled apricots. Don't worry though, Jimmy and his staff keep a close eye on your grill to make sure that you don't burn anything. Cremated squid is definitely not on the menu.
Not that you could ruin this meal even if you tried, every dish accompaniment is a magical mouth-watering feast in itself, before anything grilled is even placed on it. Cooking a meal over a shared fire pit means you invariably have to talk to the people around you. This can be a somewhat daunting experience for us Brits, but luckily there's a well-stocked bar to help loosen the tongue. Go for their rose, it's highly drinkable.
For those that like to drop in on a pop-up, the walk-up BBQ Bar serves fresh and speedy BBQ dishes like hot smoked Salmon with a grain salad and creme fraiche, or a monkfish burger with tarragon mayonnaise and dill pickled cucumber. All priced at £10 or under, it's perfect for a little lunchtime pick me up or a 'dash n bash' on the way to the pub.
Come on the right night and you might just meet the illusive Jimmy. You can usually find him at the downstairs bar at the river's edge (they do very good G&Ts), chatting to people and looking a little sunburnt. Who can blame him? With weather like this you'd be mad not to pop down and enjoy watching the sun fade over the river. If good meat, proper fires and beautiful views tickle your fancy, this is definitely one for you. If you're vegan or have a small bladder* then you should probably give it a miss.
*The nearest loo is in Queen Elizabeth Hall.
To book a table, visit the website here. Outside Royal Festival Hall, Belvedere Road, London, SE1 8XX