A casino is an interesting place – the kind of place that attracts the boozed up crowd in the early hours of Sunday morning, a place where time is irrelevant, and is without a doubt – one of the best places to people watch.
Aside from roulette tables, slot machines and larger than life tv screens – you don't expect for such an establishment to house a bloomin' good steak house.  Hippodrome Casino in Leicester Square opened in 1900 by the renowned theatre architect Frank Matcham as a circus variety theatre, the Hippodrome featured a 100,000 gallon tank in which polar bears and sea lions would swim.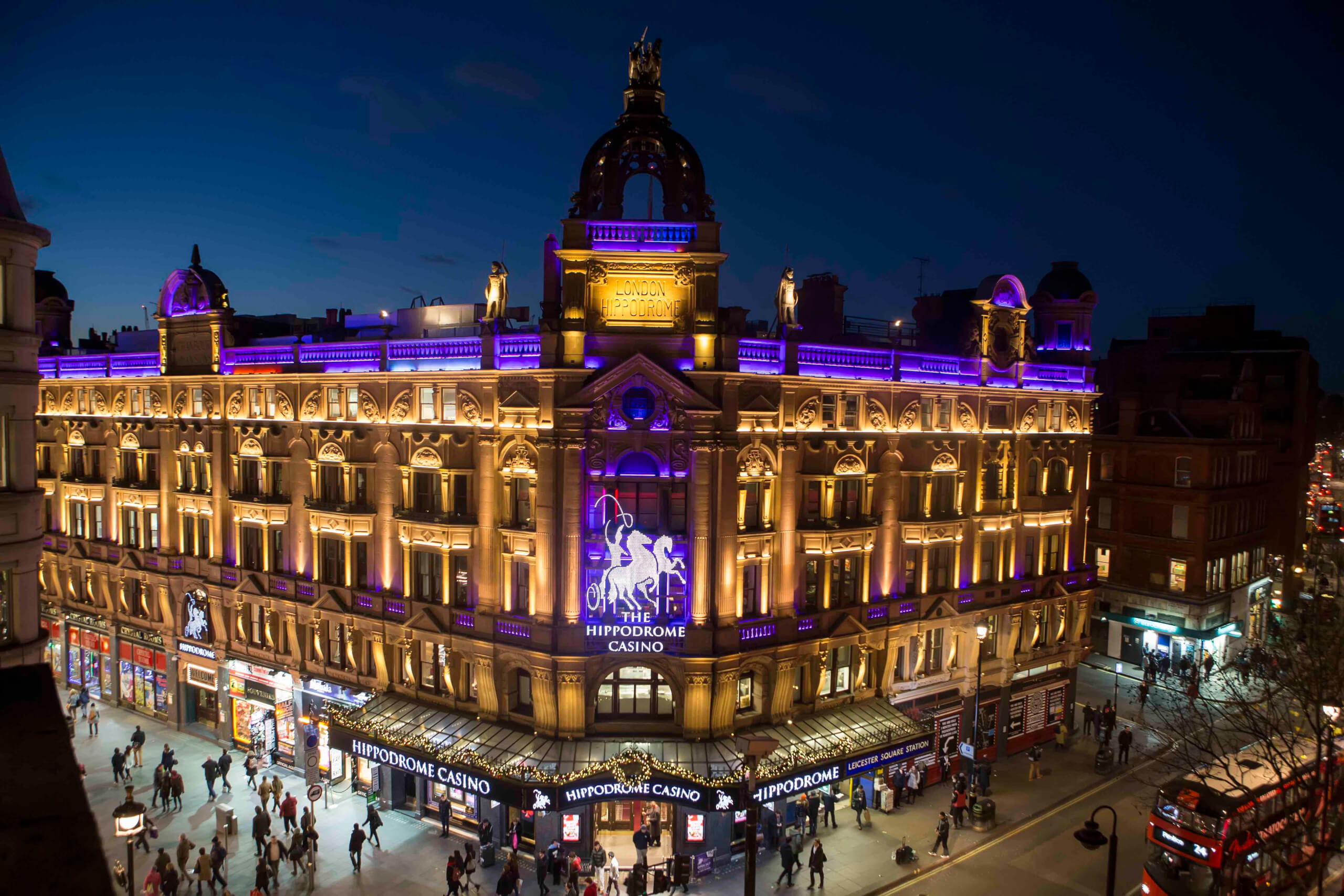 Fast forward to 2009, and the casino underwent a massive £40 million transformation which saw the Hippodrome re-open in 2012.  From there, the casino has become somewhat of an iconic destination for gamblers and foodies, alike.
Hippodrome is home to Heliot Steak House, which was recently awarded Best Steak Restaurant in London by the customers of Bookatable, and here's why:
Heliot Steak House: The Vibe 
Heliot Steak House is anything but conventional. For starters, you have to walk through the casino to the 2nd floor to get to the restaurant.  The 150 cover restaurant is spread across a balcony area  boasting optium views over the casinos down below. Ask for a table at the front of the balcony and watch as people aimlessly flutter their cash on the tables below.
Unlike the extravagant spotlights, brazen posters and LED screens at the casino, the decor at Heliot's is a muted affair. Black leather chairs and tables. Job done.
Heliot Steak House: The Food 
For a place that dubs itself a steakhouse, the menu features an array of different non-beefy dishes to suit everybody's pallette.
Start off with a glass of Prosecco to mull over the starters. The seared scallops with pickled girolles and beurre blanc is a light dish – the pickled girolles taste like summer. The scallops are lightly coated in the classic French sauce, bureau blanc which isn't overly rich. If you can handle double meat madness, the USDA meatballs, served in a tomato fondue and  rosemary sauce sprinkled with feta is a proper comforting dish. It's a generous portion and the meatballs are by no means measly.
For something on the lighter side, the tuna tartare with avocado wasabi and mint jelly is a fantastic Japanese inspired dish. The tuna is fresh, meaty and comes together nicely with the mint jelly – really, really good.  Heliot's menu allows you to not only taste prime cuts of meat, but throws out different dishes that are somewhat rogue, but work.
To come to a steak house and not order a steak is somewhat baffling, especially when all steaks at Heliot's are USDA prime steaks, aged for between 4 and 6 weeks to develop tenderness and flavour. The T-bone is 650g of solid beefy perfection. The t-bone is both part fillet and part sirloin which allows you to try both prime cuts of meat. This steak is so big you could put a saddle on it and ride it home. It isn't for the faint hearted, but rest assured – it's a plate of pure happiness.  Fillet is known for being one of the fattier cuts, and while that statement is true – the fillet at Heliot's is by far the juicest steak you will ever consume. And, you can add  toppings onto your steak such as; bone marrow, a fried duck egg and lobster tail – keep it simple and order the Bernaise sauce. Don't detract from the flavours.
The sides at Heliot's are epic. The millionaire's mac 'n cheese topped with a poached duck egg and black truffle is a serious contender for one of the best mac 'n cheese's in London. It's gooey, totally over the top – but you just can't help keep going back to it. Even after you've loosen your belt, there's alway room for that mac ' n cheese.  Sweet potato fries are sensational – they're everything you want from the humble chip – lightly fried, yet crispy and crunchy.
Conitnung on the meat theme, the spatchcock chicken with balsamic glaze and red wine sauce is bloody great, and the honey duck breast with chicory and five spice sauce is an excellent Asian main. For a steak restaurant, there's a surprising amount of fish mains on offer. If you're going all out, the whole lobster does not disappoint. The lobster is served with a touch of lemon and chive sauce – and nothing else is needed. While the task of picking out the lobster meat will have you donning a napkin around your neck – the taste is victorious.
If you can stomach any more food, it would be rude to turn down a look at the dessert menu. While most steak restaurants favour classic American sweets (you can't beat a New York cheesecake), the desserts at Heliot's are far more refined.
The dark and milk chocolate tart with Cointreau and clementine jelly is a delicious chocolatey and boozy pud. Their lavender panacotta with raspberries and passion fruit isn't too sweet, and rounds off a steak meal perfectly.
Heliot Steak House: The Verdict
Heliot's doesn't conform to the norm. It's very different to other steak houses in the city – but it's unique in it's own special way. From the location to the eclectic mix of starters and mains, Heliot Steak House is up there with the best. Sometimes throwing the rulebook out of the window really does work, and Heliot's is an example of that.