Veganism has received a bad wrap over the years, with people making uninformed statements about their lifestyle. However, veganism is a wonderful lifestyle choice. And contrary to popular belief, vegans are not tree huggers but rather people who choose not to consume any form of animal product, which should always be perfectly acceptable. Another issue people have with veganism is the fact that they think there are limited food options since you are only consuming vegetables. This is simply false. You can get creative with plant-based products and make delicious food too! Let's look at some of the British vegan celebrities and their favourite meals.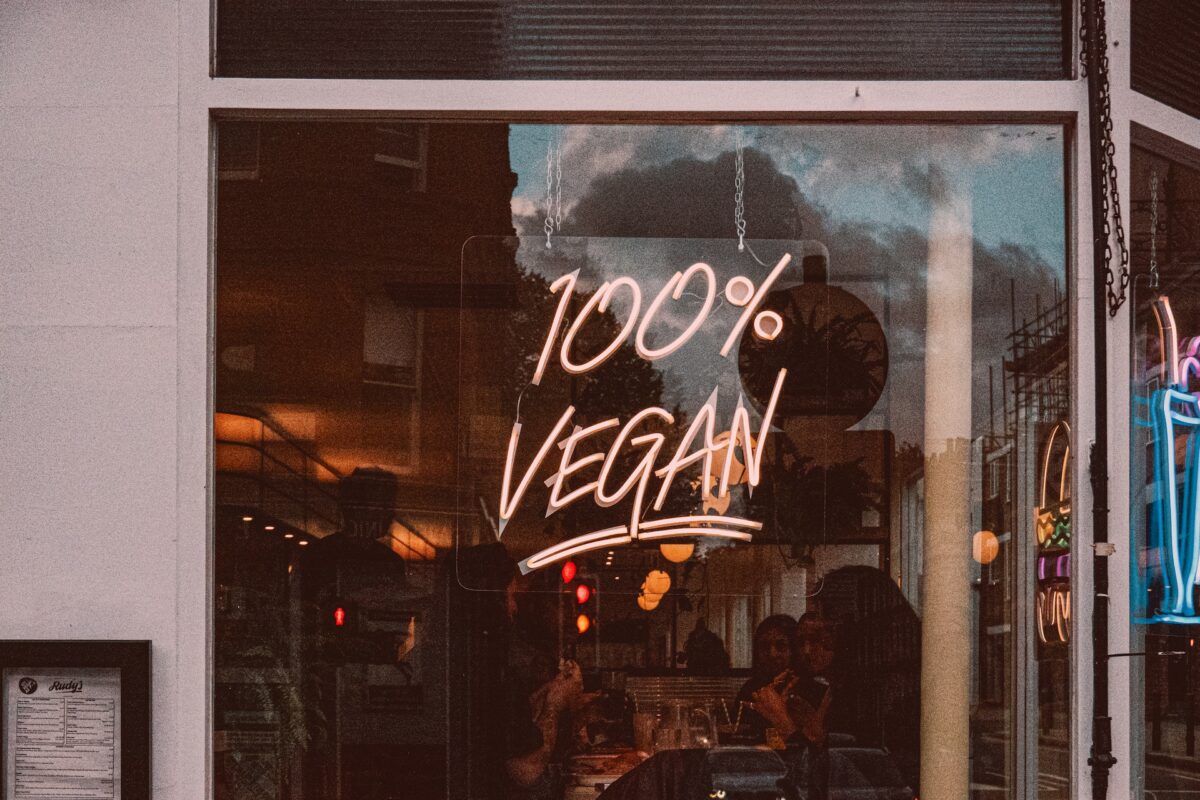 What is veganism?
Veganism is a lifestyle that eliminates the use of animals for food and clothing. The idea behind the lifestyle is based on the belief that all living beings have value and rights, and we, as human beings, should have the desire to reduce the harm and suffering of all living beings, including animals. And for the most part, humans are responsible for the harm caused to animals.
While many may find it difficult to understand what types of food a vegan can eat, their diet is exclusively plant-based food. No animal product can be worn, used, or consumed.
Stella McCartney
As the daughter of The Beatles legend Paul McCartney and photographer and animal rights activist Linda McCartney, Stella was exposed to the inner workings of protecting animals early on. She is one of the few vegan celebrities who has followed this lifestyle since childhood. Her parents were vegetarians, and this is how they raised their children. Stella has been committed to animal rights pretty much from the get-go. Even her fashion label is committed to sustainable and cruelty-free fashion. Her stance on ethical behaviour and practices in the fashion world has put her at the forefront of veganism in the fashion world.
Some of her favourite vegan meals include:
Vegan lasagne: Made with cashew cheese.
Vegan chocolate mousse: Made with avocado.
She also adores plant-based proteins such as quinoa, lentils, and beans.
Ricky Gervais
Ricky Gervais is one of those celebrities who is quite outspoken about his animal-free lifestyle. He constantly calls out large corporations and even other celebrities who consume meat or harm animals. While he has never shared the exact date he became a vegan, this comedian and actor confirmed his choice because he has a deep love for animals. As far back as 2011, Gervais spoke in interviews about his lifestyle choice. And at the time, he was only vegetarian and transitioning into veganism. Today, he is a fully-fledged vegan. His lifestyle choice is because of the ethical and environmental concerns regarding animals and the planet as a whole. And while he does not enjoy any animal products, some of his favourite dishes as actually quite mouth-watering:
Falafel and hummus
Avocado and toast
Vegan pizza and pasta – these are some nice vegan and gluten-free pasta dishes to try from one of Britain's top chefs
Veggie burgers
Tony Kanal
This musician and bassist for the band No Doubt has been a vegan since he was 19 years old. For several years he has shared his views on animal rights and has been an activist since the 90s. One of the biggest reasons Tony is a vegan is due to ethical and environmental concerns and the responsibility for the world. He has been a part of the organisations such as PETA for years and often uses his music to raise awareness on the issue and lifestyle. Some of his favourite meals include:
Vegan burgers
Smoothie bowls
Salads
Ellie Goulding
Musician Ellie Goulding has been sharing her music with the world for a long time. She has created music for popular movies Fifty Shades of Grey and Divergent. Something that not many fans know about her is that she's a vegan and adopted the lifestyle in 2017. In various interviews, she was asked about her choice and shared that animal welfare and the environment is a large part of her decision. She added that animal agriculture is another reason she adopted the plant-based lifestyle. Ellie isn't the only outspoken vegan A-lister; 25 others from across the globe have adopted a plant-based diet and never looked back.
As an animal lover and activist, Ellie has been outspoken about her position on animal welfare and the environment. She has also stated that she is heavily against animal cruelty. Ellie has been quite vocal about the adverse effects of the food industry on animals. She consistently works with animal rights and environmental groups to raise awareness for the cause. Her favourite vegan meals include:
Vegan smoothie bowls
Salads
Plant-based proteins such as quinoa
Vegan sushi
Vegan pizza
Whether celebrities or not, people are choosing the vegan lifestyle to protect animals, conserve the environment, and improve overall health. There is absolutely nothing wrong with lifestyle choices. More and more people should consider making the switch. If not entirely, then at least for most of a particular month. People should also start looking at delicious vegan recipes that would make them miss the taste of meat.