BIG NEWS!
From the 14th October, fans of El Pastor's famous taquerias will be able to order Mexican meals to their home, through their new Taco Party delivery service. Yes, taco delivery. Here's what you need to know:
Taco Party by El Pastor delivers Mexican tostadas, taco sharers, sides, heritage corn tortillas, salsas and drinks, so you can re-create your own El Pastor fiesta at home. To complete the party, El Pastor's head barman, has put together a drinks menu of beer, wine, cocktails, mezcal and tequila. Their Classic Margarita, Spiced Mango Margarita and Negroni El Pastor are all available in 500ml pouches, to be served on the rocks. Delish.
The menu will include restaurant favourites, including tuna tostadas, made with sashimi grade raw Yellowfin tuna, marinated in chile de arbol and sesame salsa, and served on a heritage blue corn tostada with guacamole and coriander.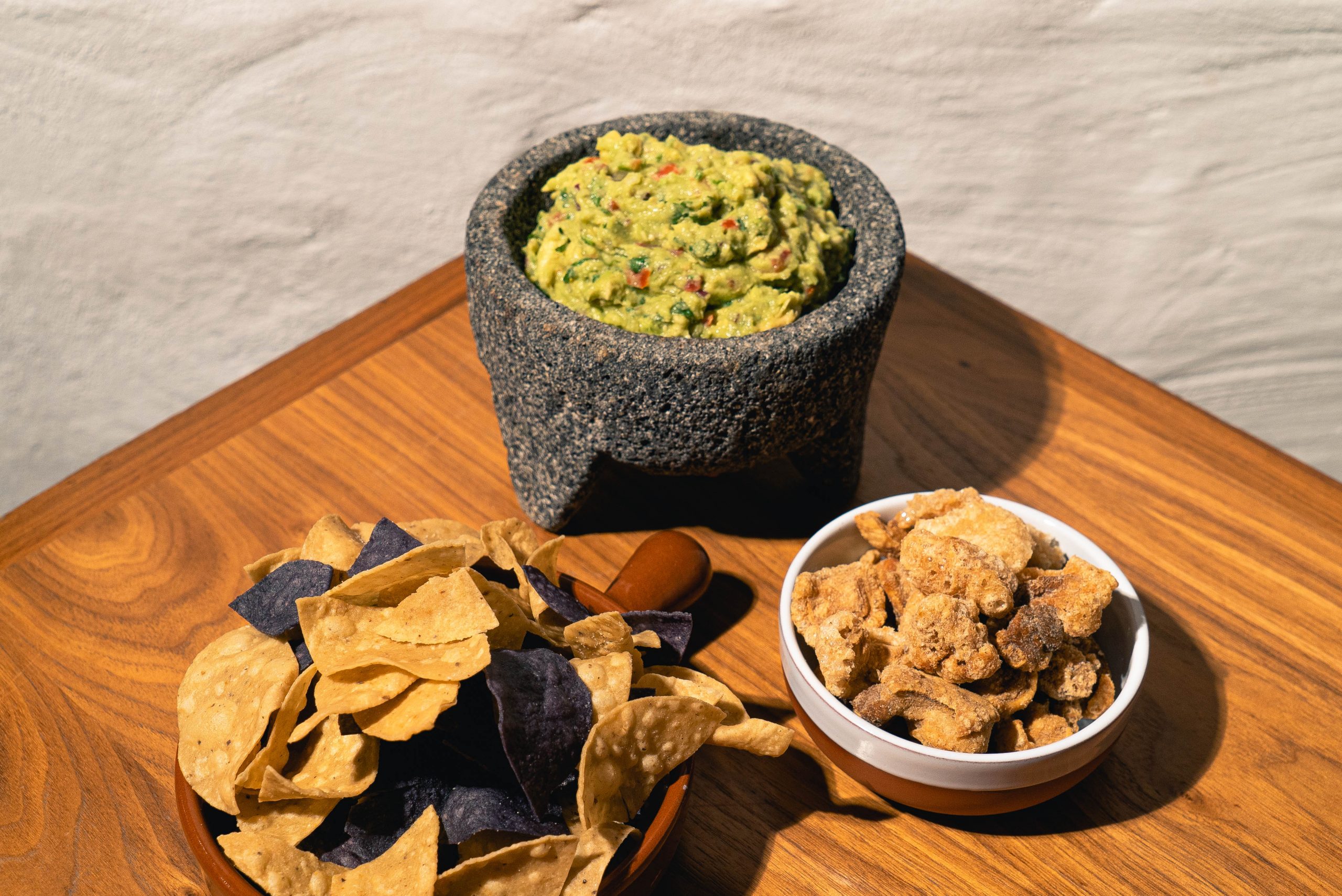 Sharing dishes include Short Rib, braised for 12 hours in a chipotle, muscovado and coriander seed rub, served with pickled red onion, salsa La Maya and spiced sugar. Also, the famous Al Pastor taco with 24 hour marinated free-range pork shoulder, will be adapted and delivered as a sharing dish. Sharers will come with freshly made heritage corn tortillas, made daily from scratch, to be briefly warmed up at home before serving.
Dishes are carefully prepared, cooked and packaged by the restaurant teams, but the fun part is left to at-home diners. In each delivery, a guide is included which explains how to add the finishing touches and assemble the tostadas, sharers and drinks to make for a convivial Mexican feast.
They are also launching Taco Party boxes, which come with everything you need to get the fiesta started. Each box includes Guacamole and Totopos; a choice of Tuna Tostadas or Chicken Tinga Tostadas; a choice of sharers, the Al Pastor, Short Rib or the Yucatan classic Cochinita Pibil. On the side, a choice of Esquites or Frijoles Refritos. Salsas La Maya, Morito and Verde Fresca are included. Taco Party boxes for two, four and six people, start from £45, £85 and £125 respectively.
Taco Party by El Pastor will be available to order from 12 – 3pm and 5 – 10pm, Mondays to Fridays and 12-4pm and 6-10pm on Saturdays and Sundays, delivering within a 2.5 mile radius of Borough Market. From October 20th, we will also deliver within a 2.5 mile radius of Coal Drops Yard, with plans to reach more people soon. Guests may choose to order for pickup, too. It's £45 for a Mexican feast for 2, £85 for 4 and £125 for 6.