Okay, be honest. When was the last time you took your full hour lunch-break at work?
There were some days when I had to run down to Pret so quickly at previous jobs that I was back at my desk within 7 minutes. Seven. And even when I was in front of the screen, more often than not I ended up with soup all over my jumper. Not quite the professional look I was aiming for…
But lunch doesn't have to be like this, and those AMAZING folks at GRAB Food have made sure no break is like this ever again. Their ethos is all about having no fuss – just simple, deliciously healthy Thai street food that anyone can afford.
As a massive fan of both Thai cuisine AND street food, I was ridiculously excited for this, and GRAB didn't let me down. I tried my old trusty favourite (thai green curry with rice, obviously!) as well as new dishes (massaman chicken curry and pad thai tofu) and each mouthful was as delicious as the last.
GRAB are serious about revolutionising the way we eat at work, so if you want something different this lunch time, and you LOVE Thai food, you need to head down. They've got tables so you can take as much time as you need, or if you want to get some take-away to sit at your desk with, you can!
Good food doesn't need to be a payday treat! Their curry dishes start at just £4.85, salads from just over £3 and hearty noodle soups perfect for this cold, wintery weather!
Want to know the best apart? Each dish comes in different sizes, so you can have as much or as little as you like. And if you get a handful of different dishes, like me, it's even better!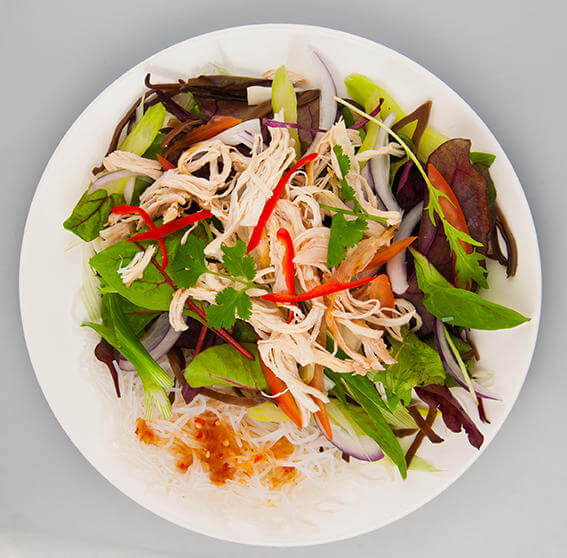 They currently have three branches open: Old Street, Monument and Mansion House. Click right here to visit their website and take a look at the menu for yourself.
The service is quick, the food is colourful fresh, and their specially-made thai vanilla tea is just beautiful. So what are you waiting for? GRAB yourself some good food!